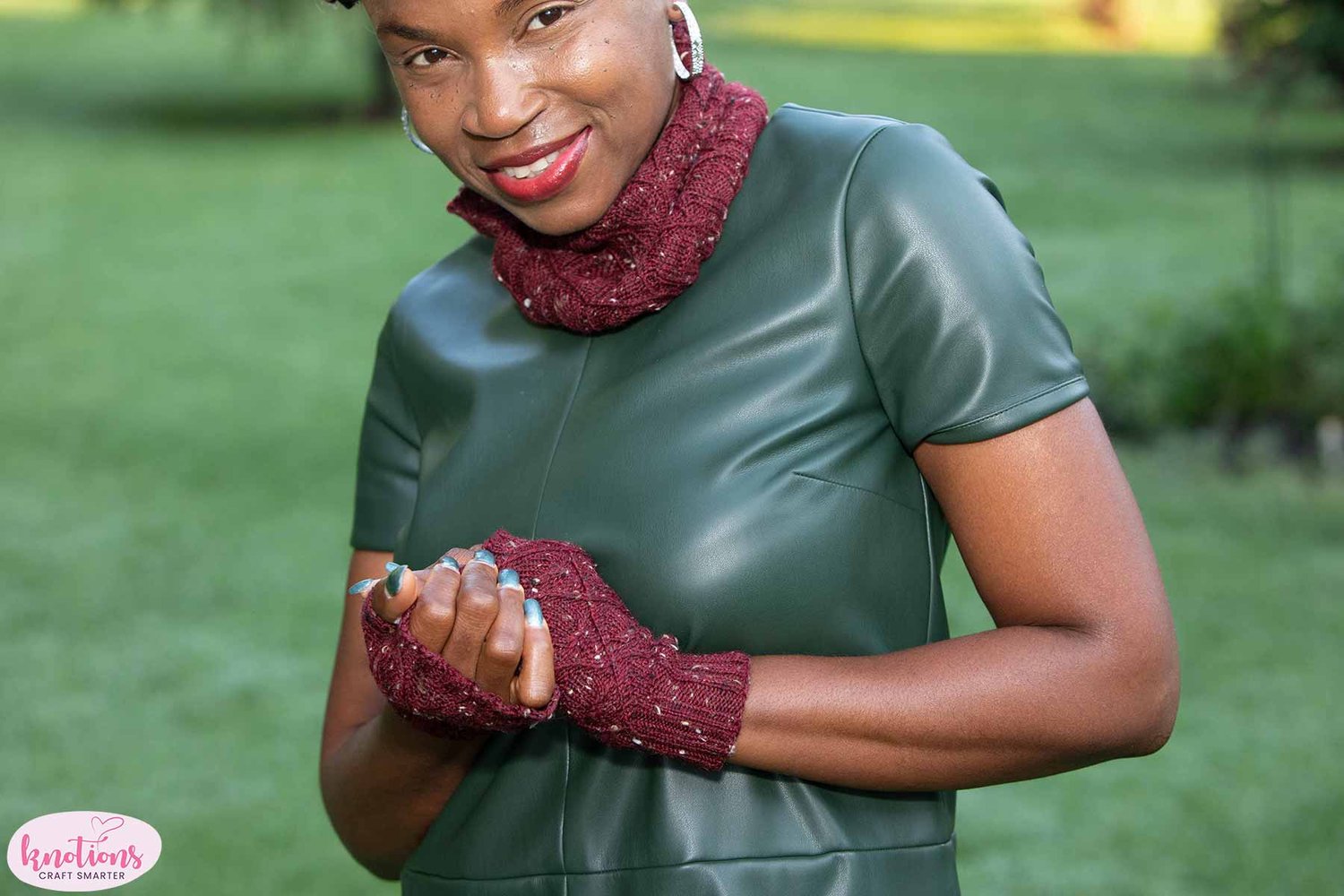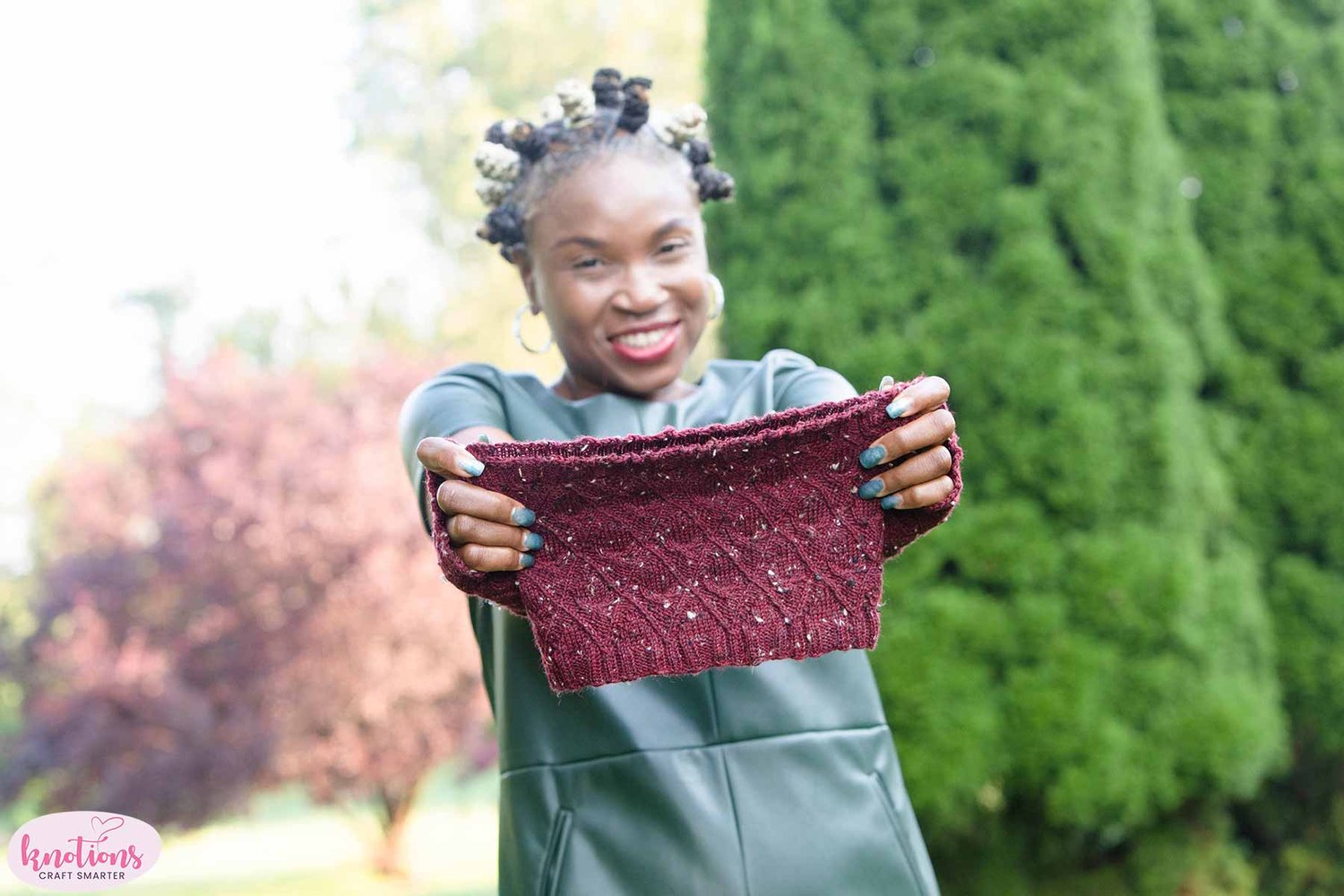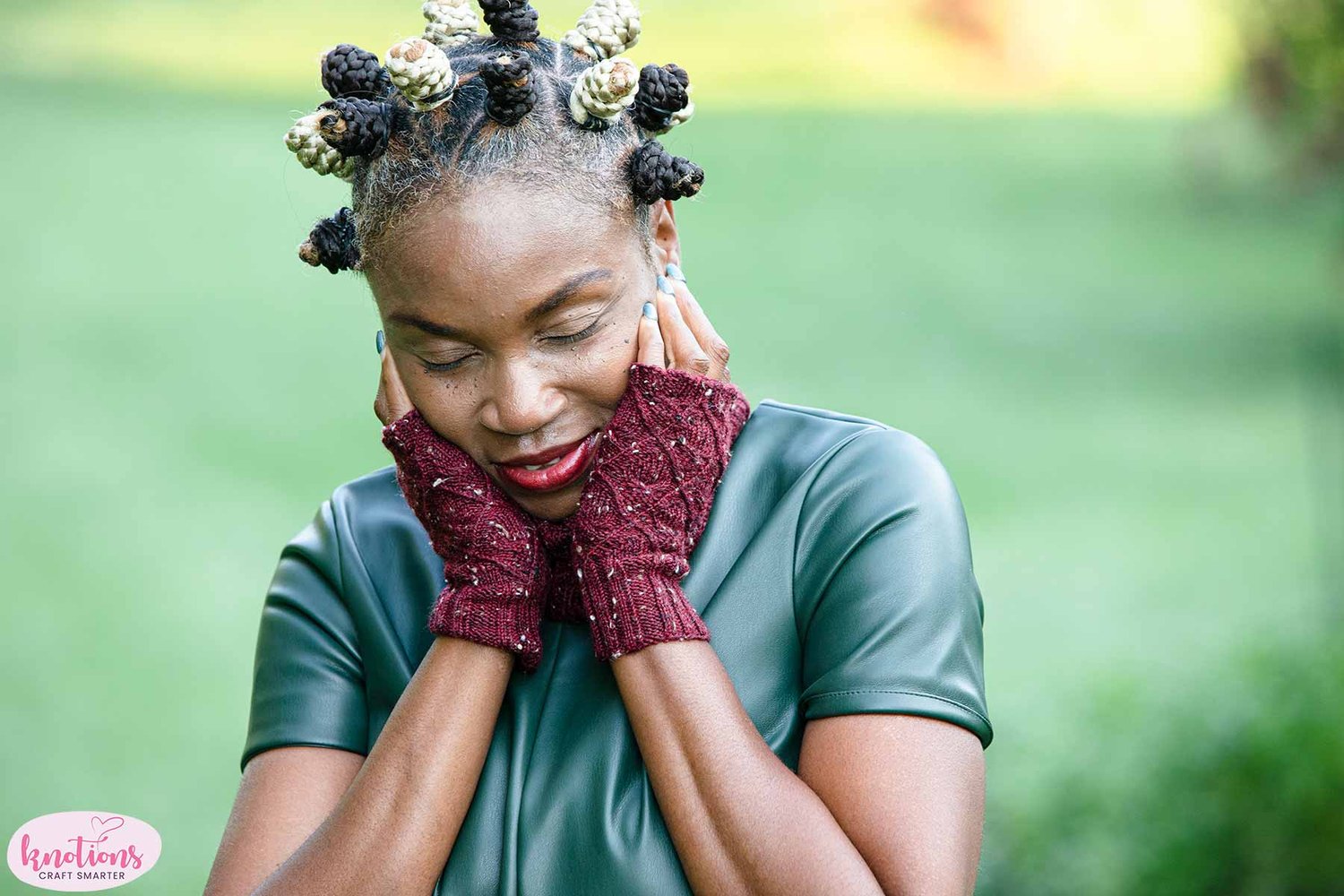 Budloe Night Fingerless Mitts and Cowl Patterns
Originally intended to celebrate the end of the year, Budloe Night was a pagan festival here on the island of Guernsey where a Yule log would be burnt, using fire as an act of cleansing in preparation for the new year. The connection to the Vikings stems from the island's association with Normandy, which was of course conquered and populated by the Norsemen, from which the term Norman was derived.

With the advent of Guy Fawkes night, given the similarities in how each festival is celebrated, the two became linked and are now celebrated together on November 5th with lots of bonfires, hot toddies, campfire food, and fireworks.

Knitted in fingering weight, this cozy cowl and matching fingerless gloves feature an all-over design that looks like little campfires in a lattice work.

It is amazing what a few simple cables and travelling stitches can do. These designs are a lot easier to make than they look.