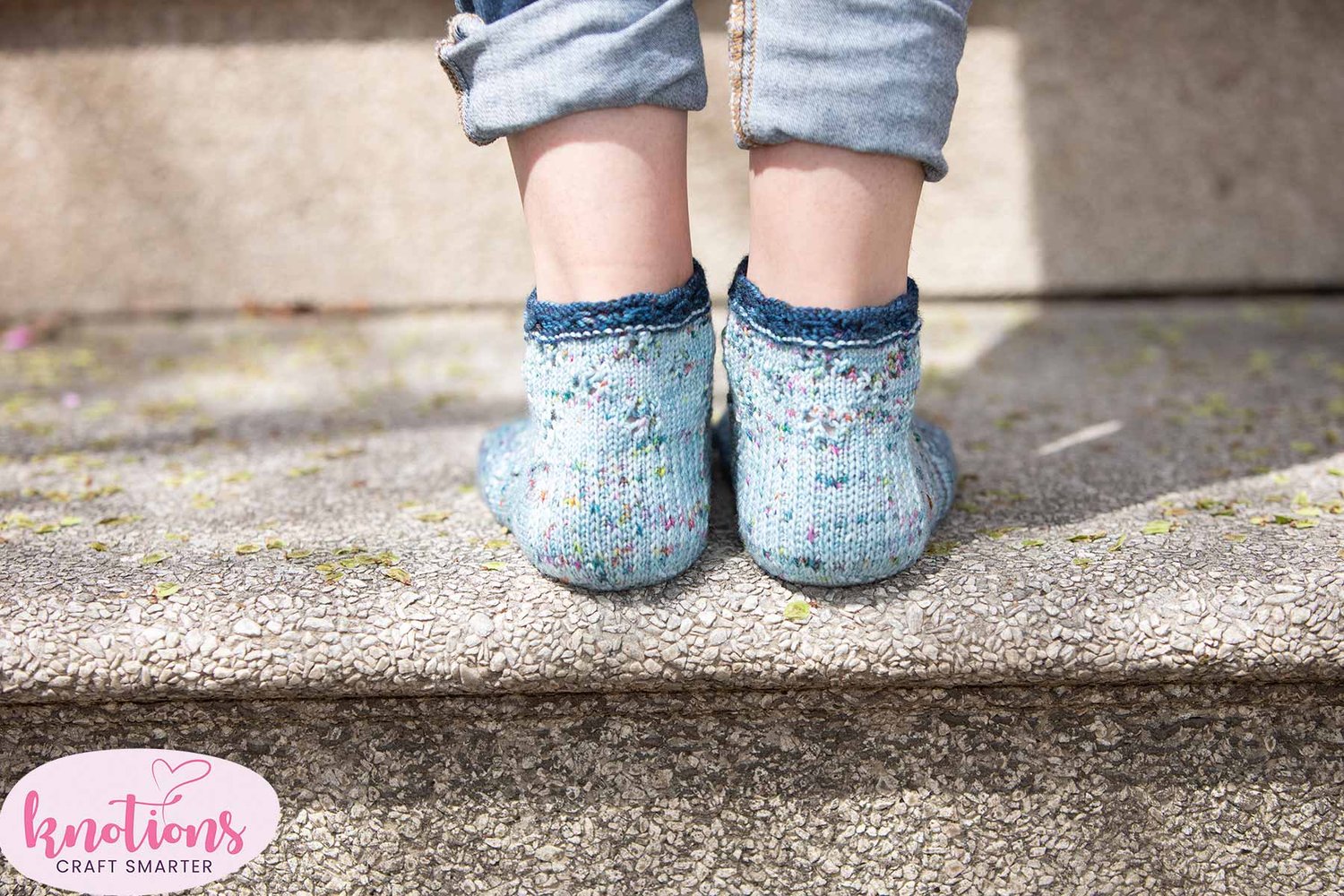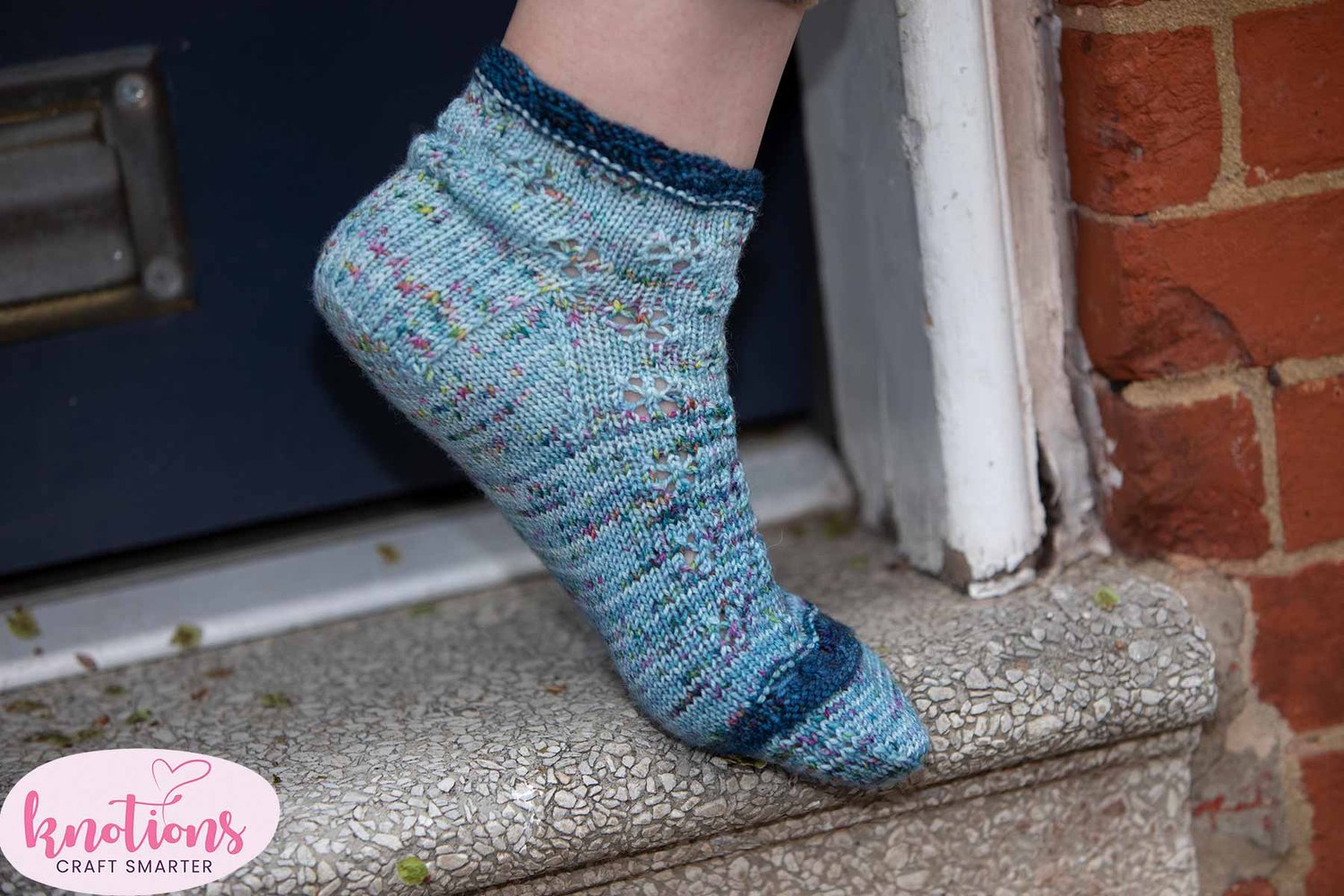 As They Fall Knitting Pattern
Smile every time you look down at your feet! This is a sneaker sock with flowers to celebrate summer, sun, and all the pretty flowers with this fun sneaker sock!

A contrasting bouquet at the cuff and toes compliments the shower of flowers on the foot.

We used 3 shades in a mini pack but you could even make it in a solid – but with the contrasting cuff and stripe at the toe.