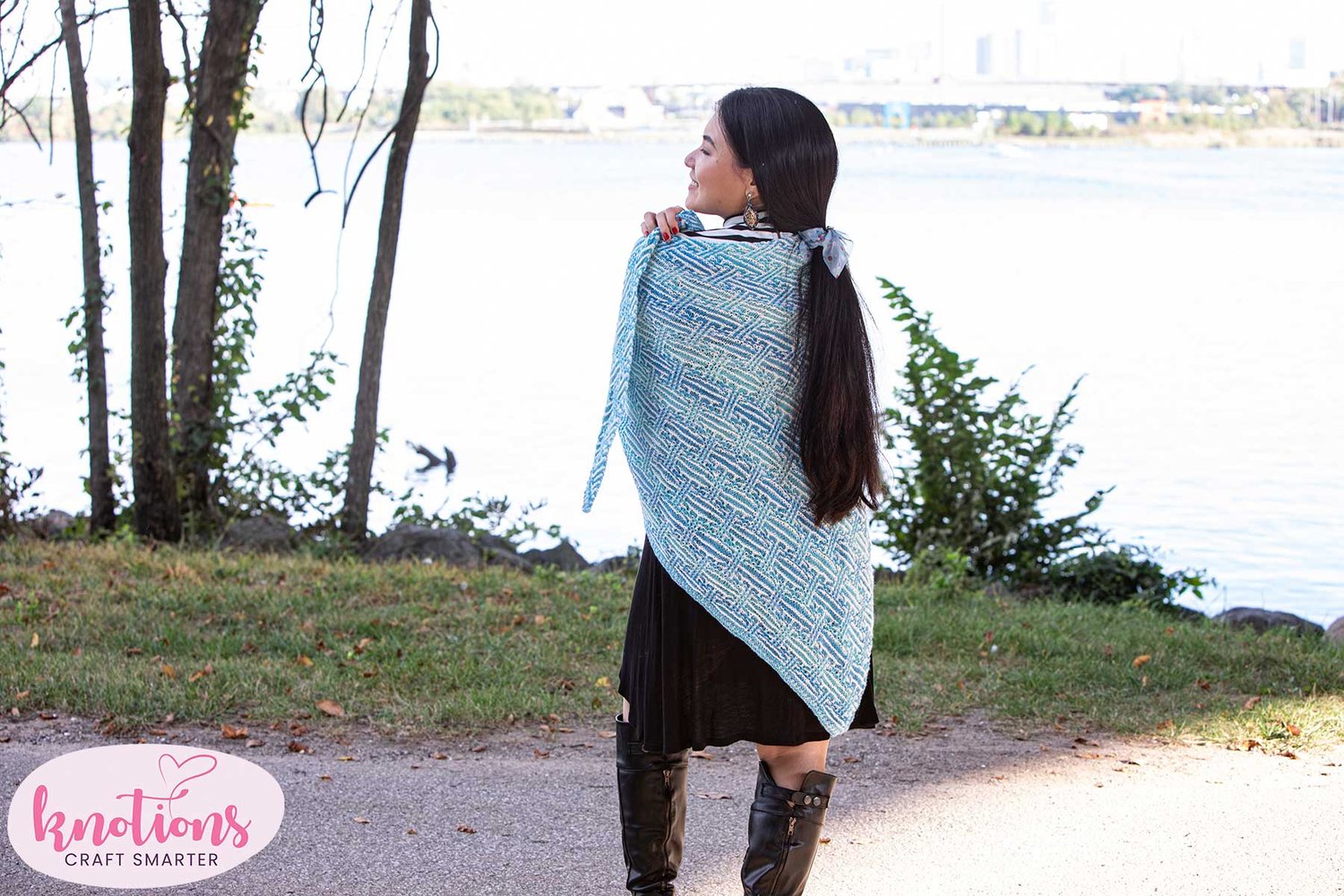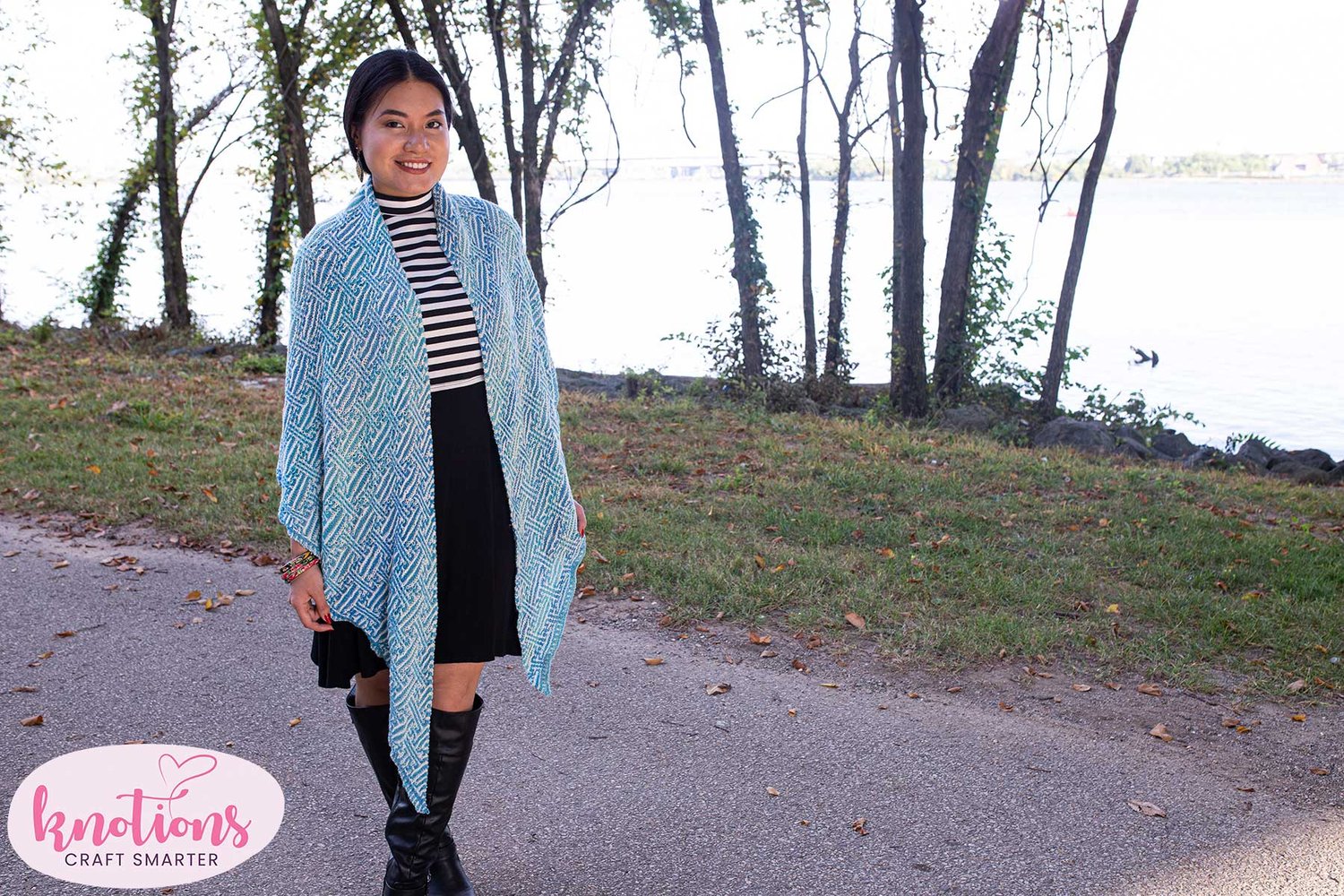 Sayagata Shawl Knitting Pattern
This intricate triangular Mosaic shawl features a traditional Japanese design pattern called Sayagata, often used on a kimono fabric and as sashiko motifs. The interlocking diagonal lines illustrate an auspicious design that symbolizes prosperity and longevity.

In Mosaic knitting, you work one color at a time. Most Mosaic patterns use garter stitch. In this pattern, while the borders / edges and the background color are both knitted in garter stitch, the main motif in contrasting color is knitted in stockinette stitch, creating a different texture to highlight the Sayagata design.

The shawl is knitted from one side of a right triangle to the other, with edge decreases on every other row. The great thing about this construction is your rows will get shorter and shorter as you knit. The finished measurements of the shawl will be approximately 70" x 35".