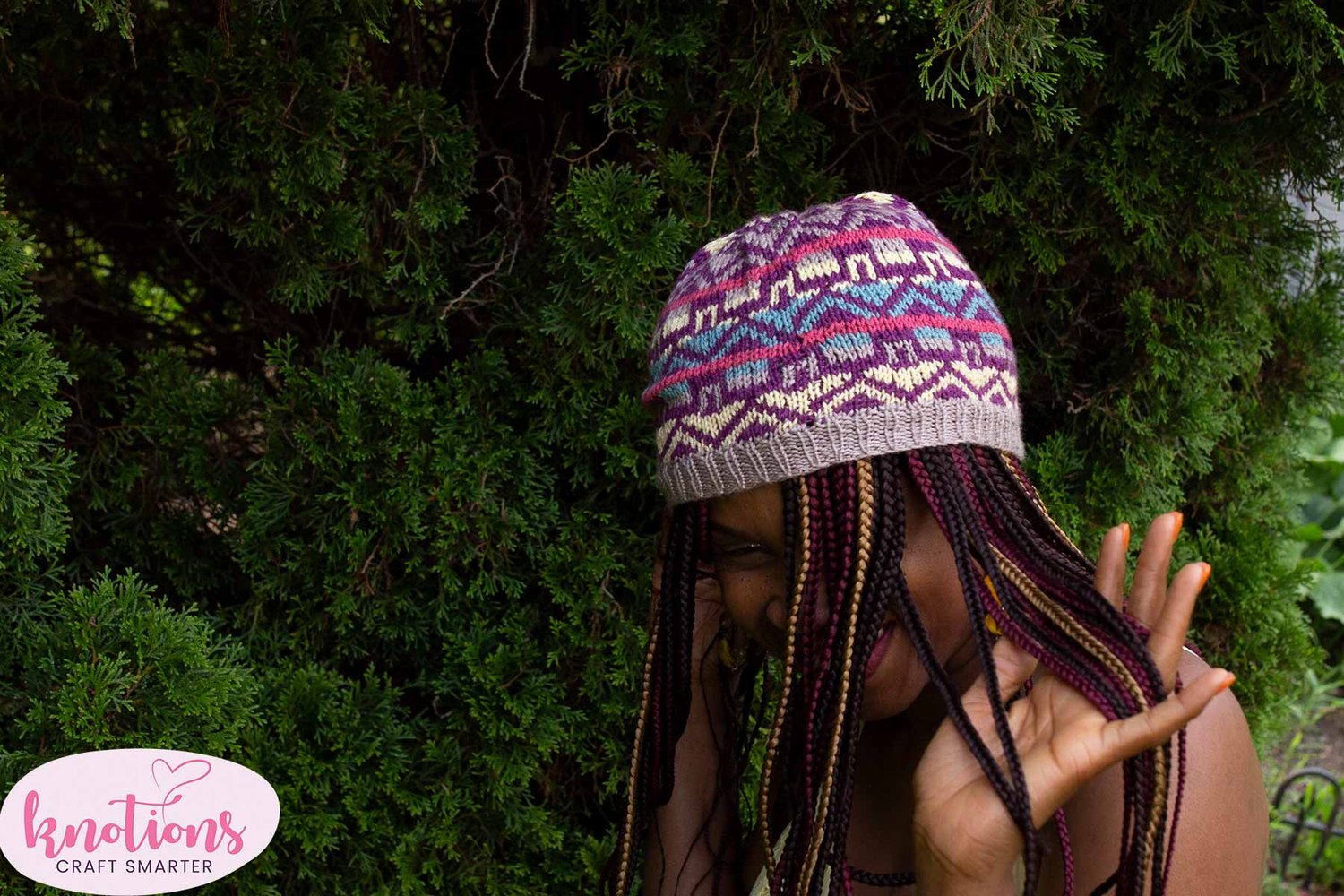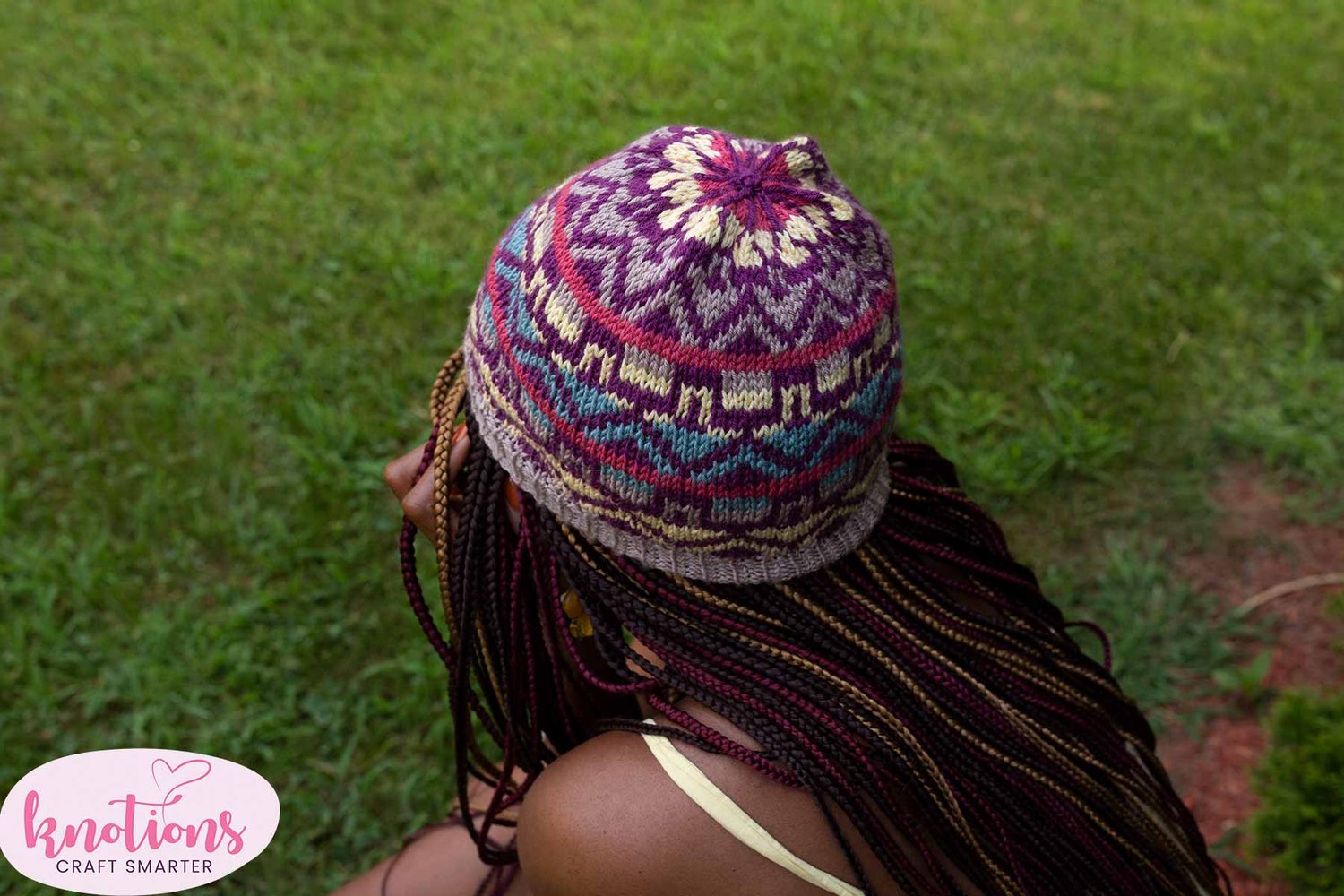 Deceptive Hat Knitting Pattern
This interesting colorwork hat is deceptively easy to make!  It moves away from traditional colorwork patterns and uses geometric motifs with clean lines for a contemporary look.  The flower at the crown is unexpected, and a small gather creates gently textured petals. The use of DK yarn makes the pattern easier for colorwork beginners.

Features you'll love:

•                A slouchy hat with a comfortable fit.

•                The flower crown gives a fun, fresh look to the top.

•                Dramatic differences in appearance can be produced by simply changing the background color.

•                Just 2 colors are used in a round, so it's suitable for newcomers to stranded colorwork.

•                Only small amounts of each color are needed: perfect for stashbusting!