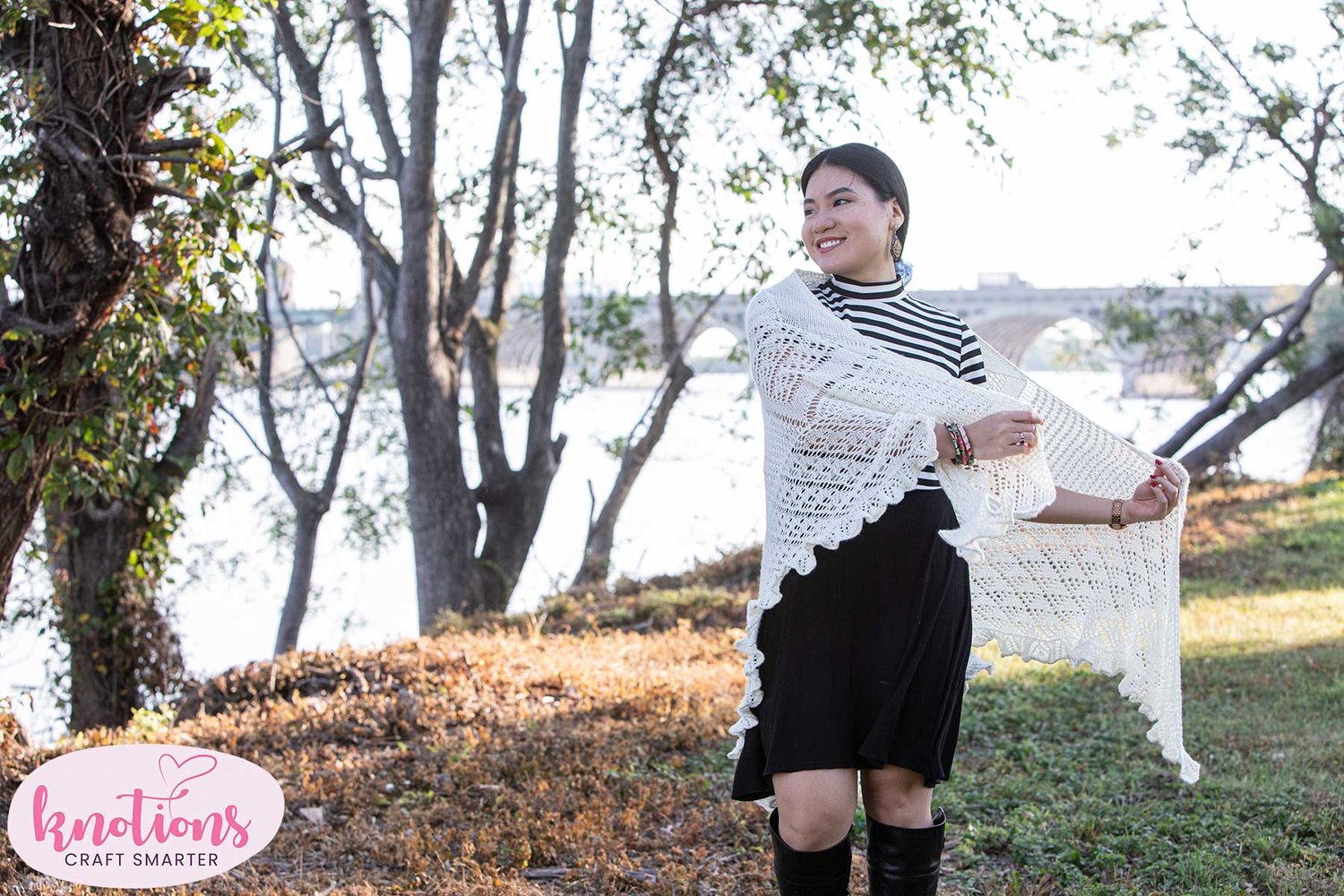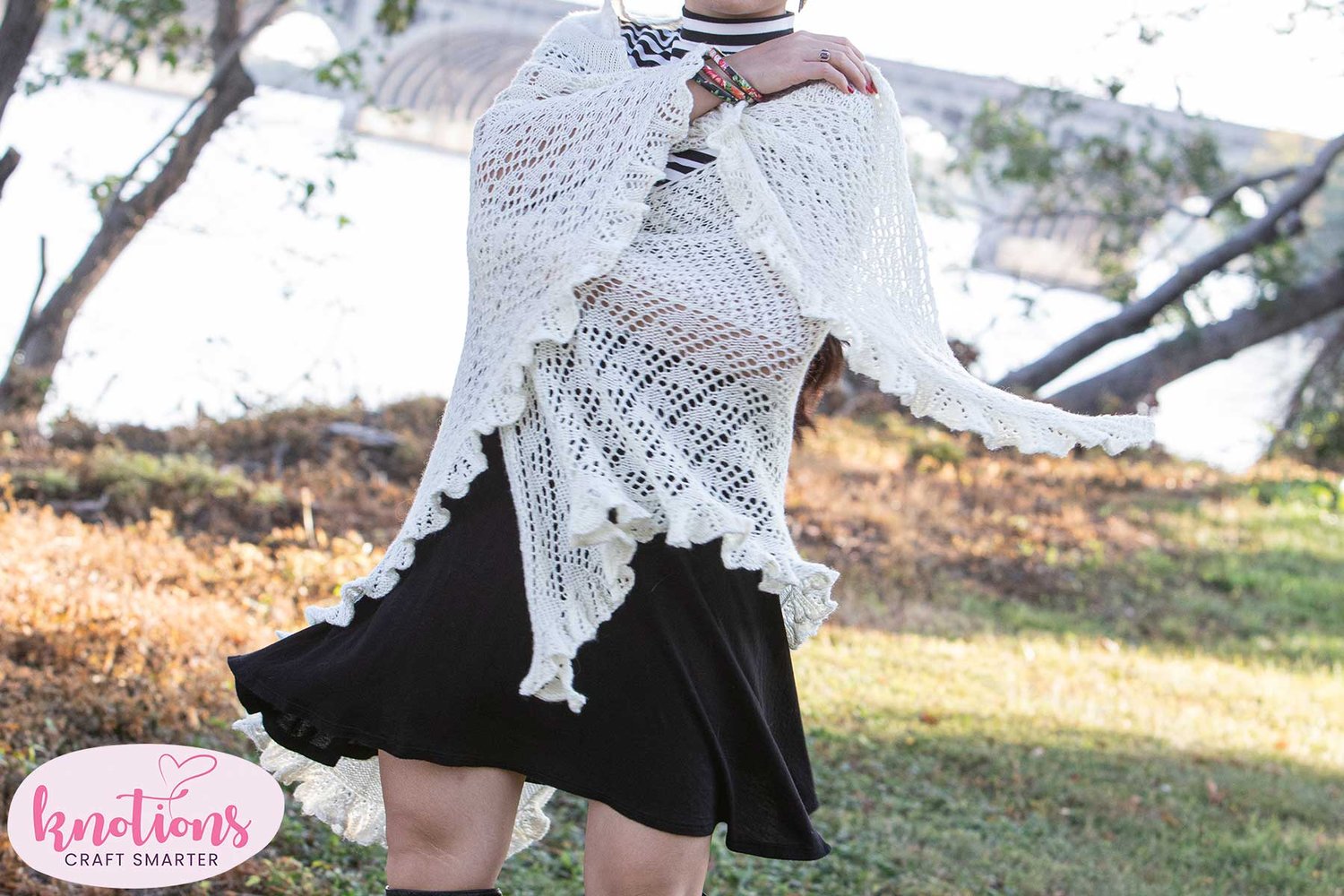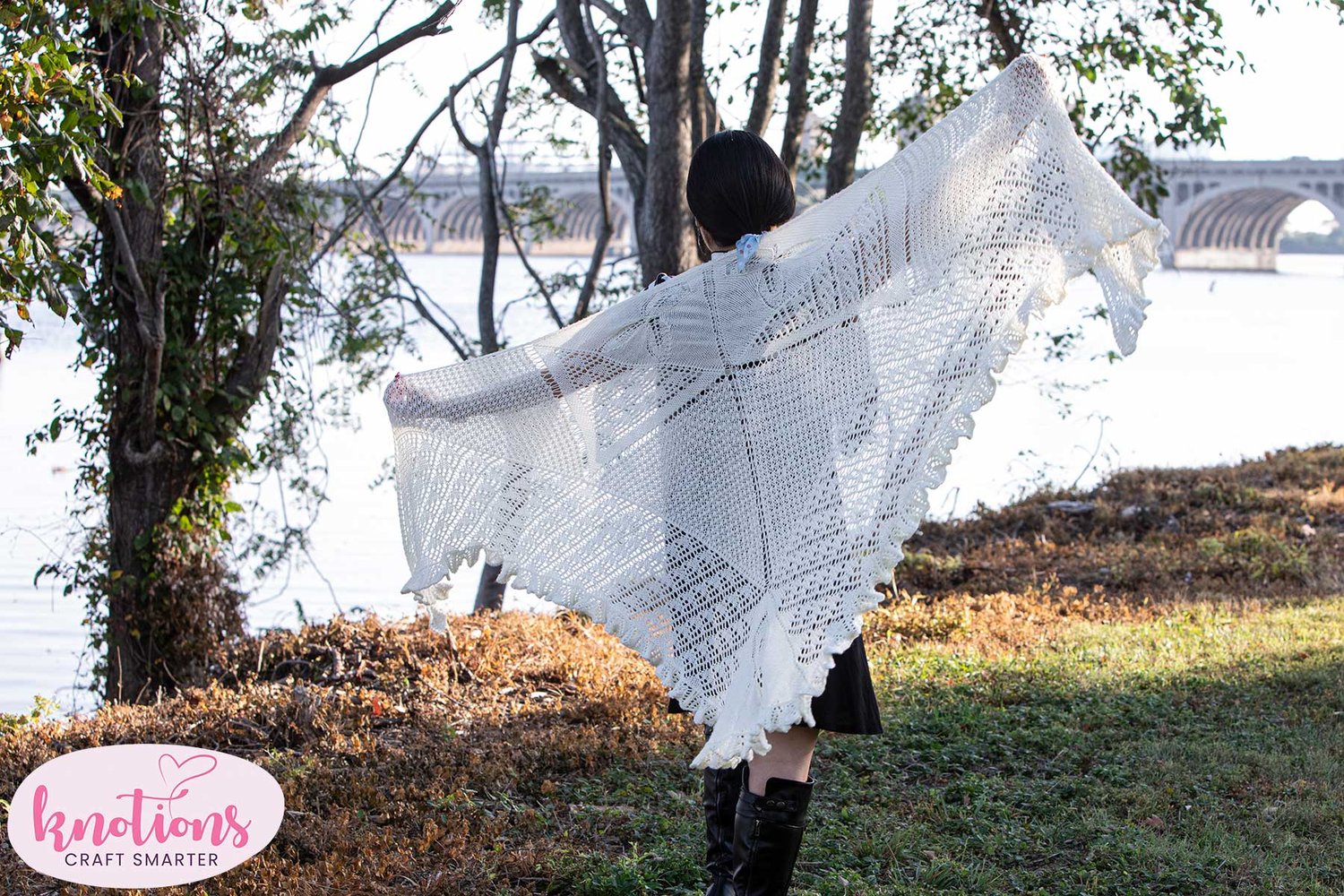 Trillium Shawl Knitting Pattern
I am lucky enough to live near a large network of parks with some incredible walking trails. One of my favorite starts is in a wooded area, where if I am lucky, I can spot wild trillium growing beneath the trees. Then I go past a fenced area where bison roam and finally, back to the woods and trillium. No matter how many times I wander that trail there is always something new to notice.

This generously sized top down triangle shawl was inspired by the angles I saw on my walk; the trio of petals that create a triangular flower, the intersections of the wire fencing keeping the bison safe, the shafts of sunlight through the tree limbs and even the angle of branches as they separate from the trunks of trees.