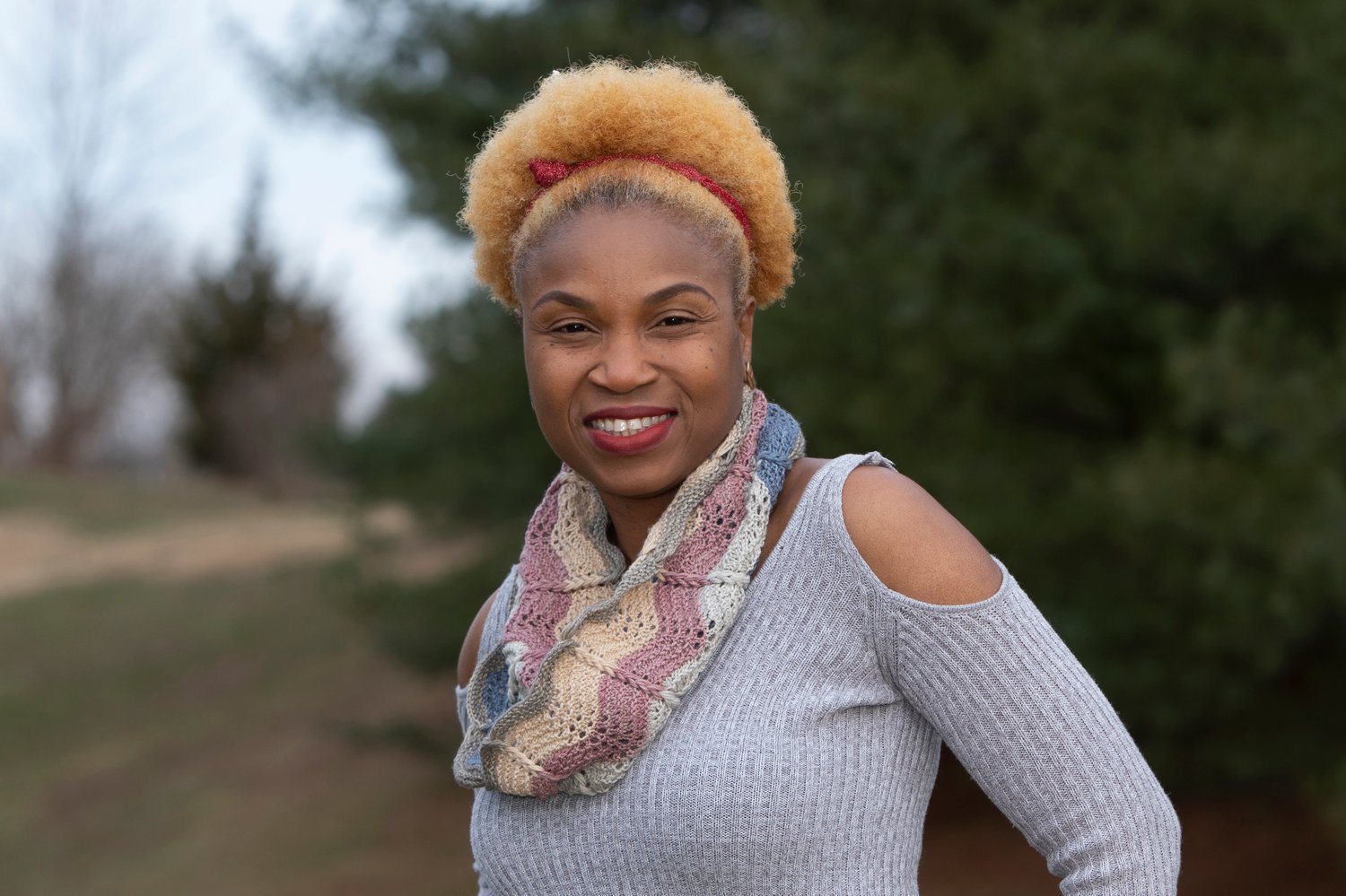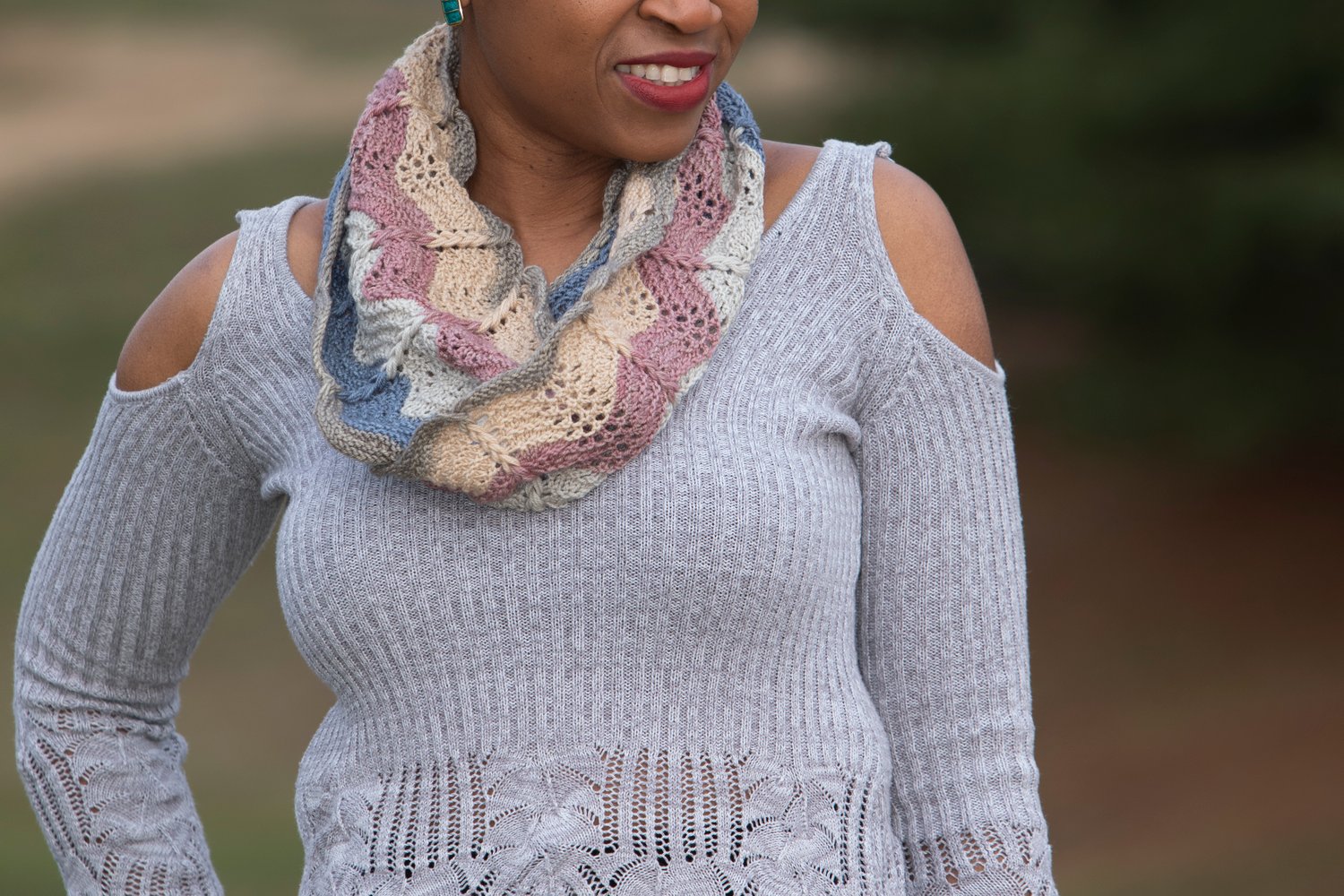 Parting the Sea Knitting Pattern
I love miniskeins. If you're like me, you're not always sure what to do with them! I designed this cowl to get maximum use of a set of miniskeins while making a dramatic accessory that will see you through the Fall, Winter, and Spring months.
You don't have miniskeins but you have a lot of sock yarn leftovers? This cowl is perfect for that too.
This cowl is worked in the round, using the ever popular Feather and Fan stitch, together with a dropped stitch chain. The chain changes colors from top to bottom, and adds interest and texture to the piece. I think it looks like the chain is parting the ocean waves.
March 10, 2021
- We've added a step-by-step tutorial of that special Bind Off!
Thank you,
Wonderland Yarns & Frabjous Fibers
for providing the yarn for this design.