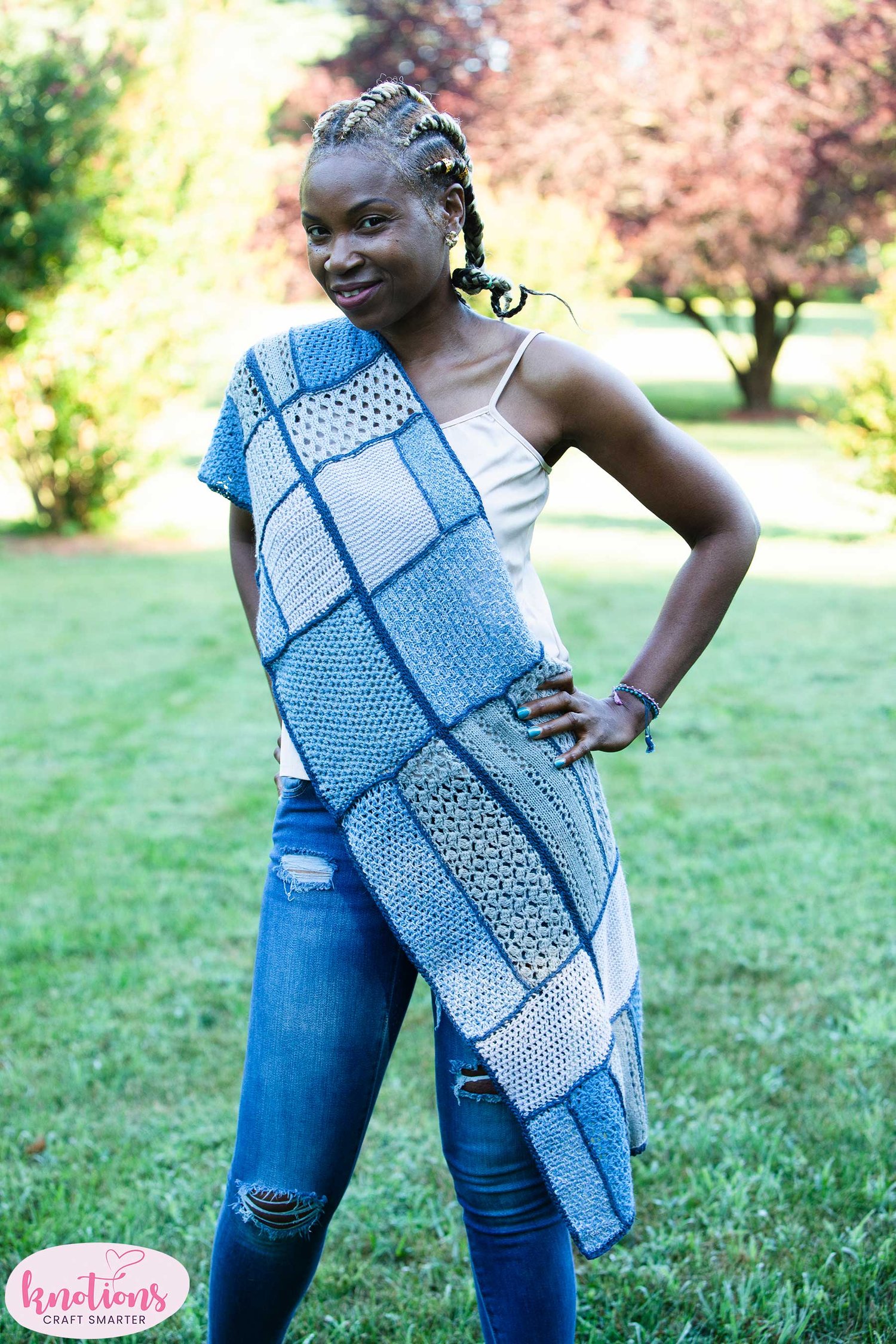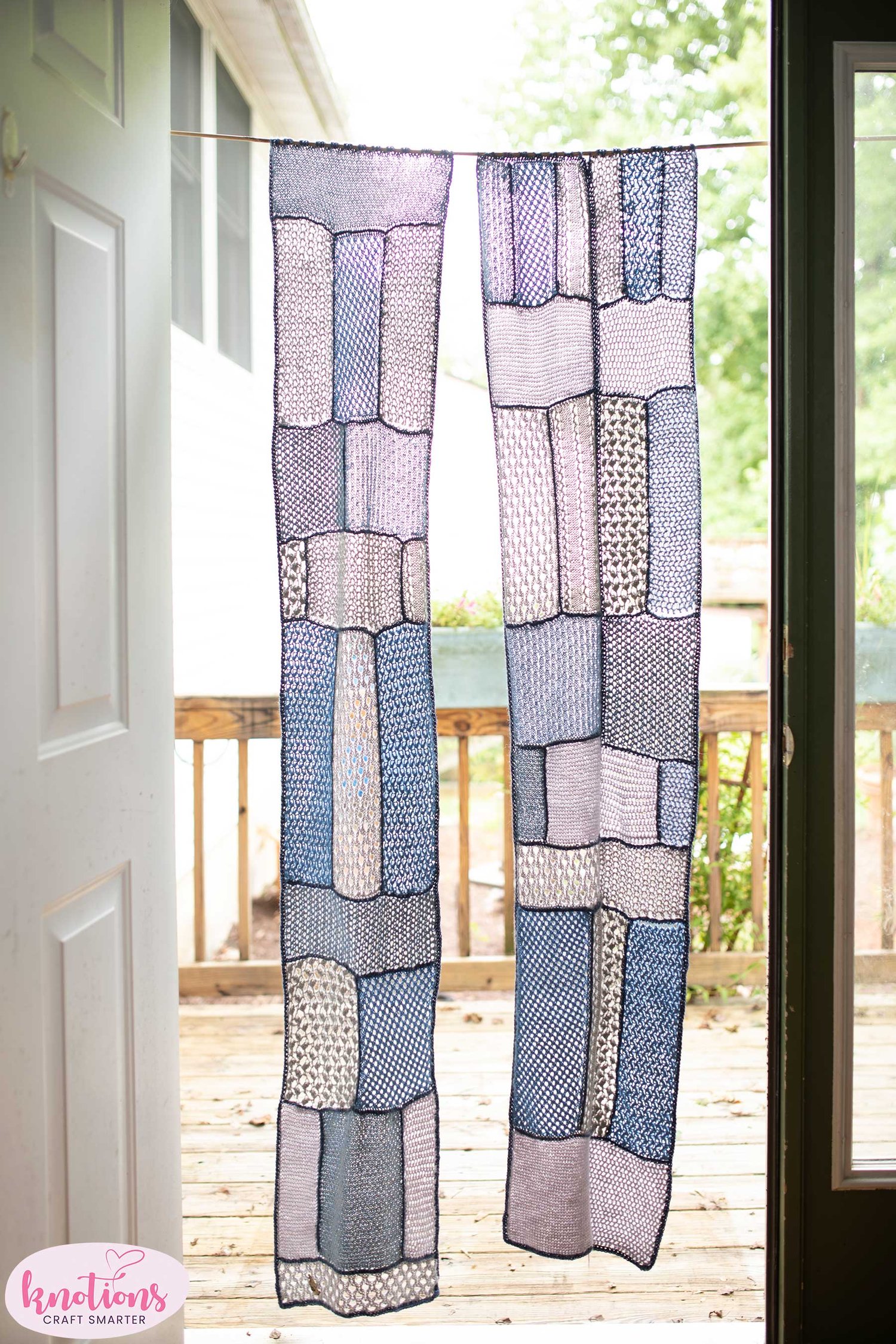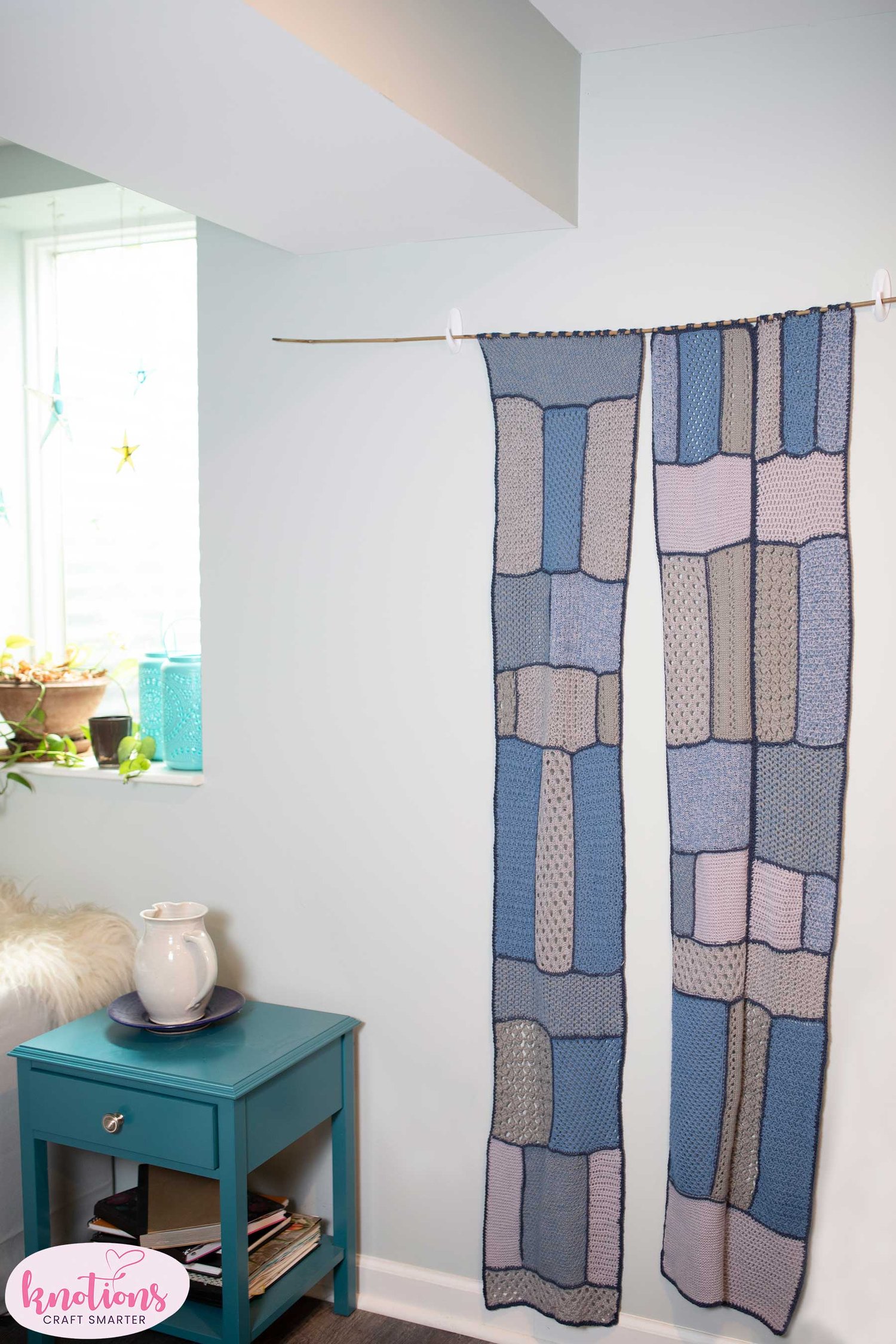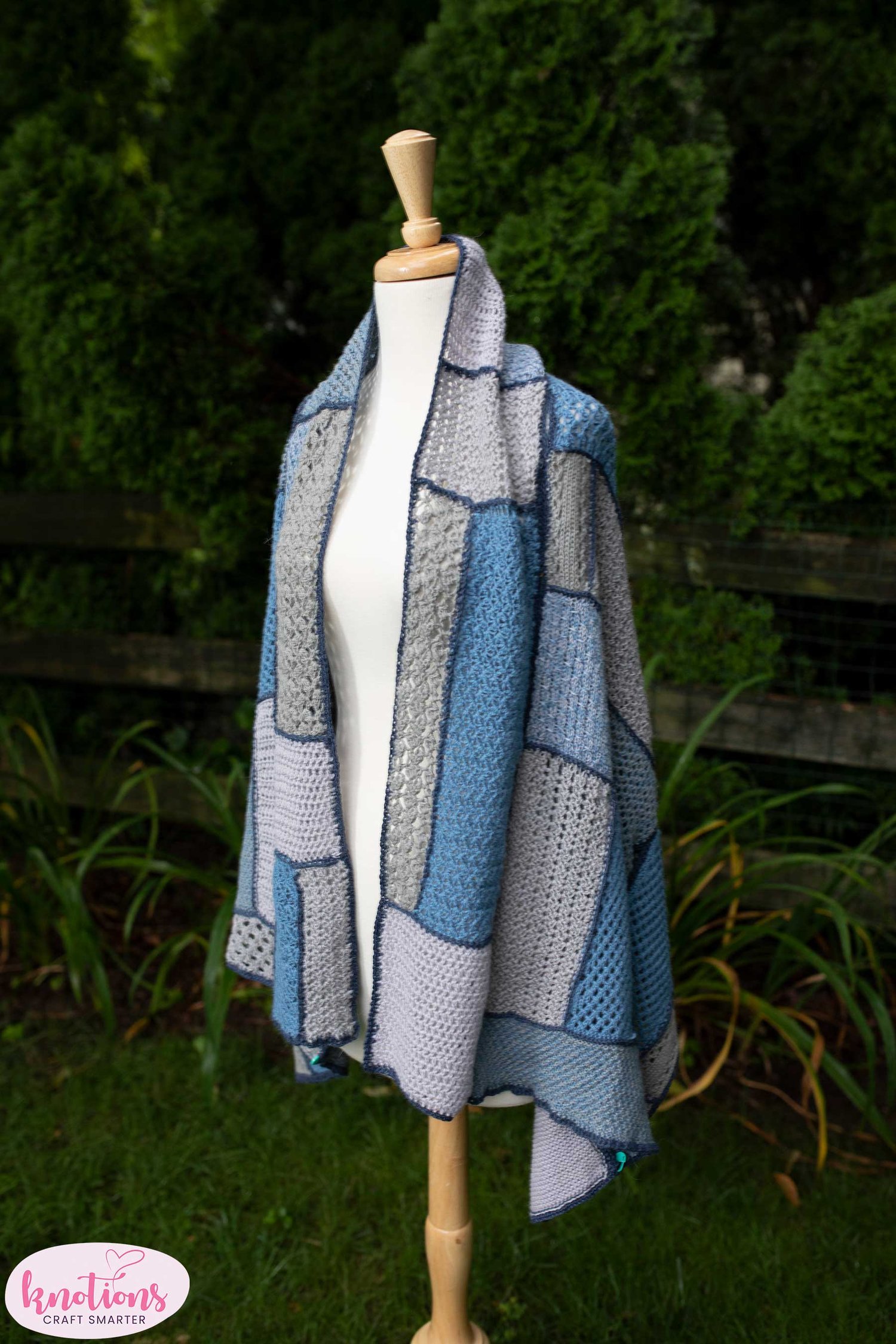 Interplay Crochet and Knitting Pattern
$5.95
Inspired by delicate door hangings, wanting to create a unique and exceptional pattern, a knit and crochet designer set out to work both their crafts together in an Interplay of design. Working different stitches in various sizes and seaming them together, they have created multiple options to use the finished design.

Is it a delicate door hanging, drifting in a gentle breeze? A long and lightweight infinity loop cowl, wrapped around in layers to keep the breeze off your neck? An elegant stole, adding just a touch of class to your outfit? Or a focal point wall hanging, jazzing up your space? Only you can decide.

Three separate panels are made up of sections of different knit and crochet stitch swatches, which are then seamed together into 2 narrower strips and one wider panel. Hang them in your door and watch the breeze gently sway your craft. Spice up your office or living area with wall art. If you only want to work the crochet or only want to work the knit sections, you can make the narrower panel into an infinity loop by seaming together the ends and wearing it as a cowl. If you prefer to work both crafts, you could opt to only work the center panel and wear it as a shawl. And last but not least, if you fancy a light and wide wrap, sew all three panels together and you'll have a modern and long wrap to keep you warm on chilly days.