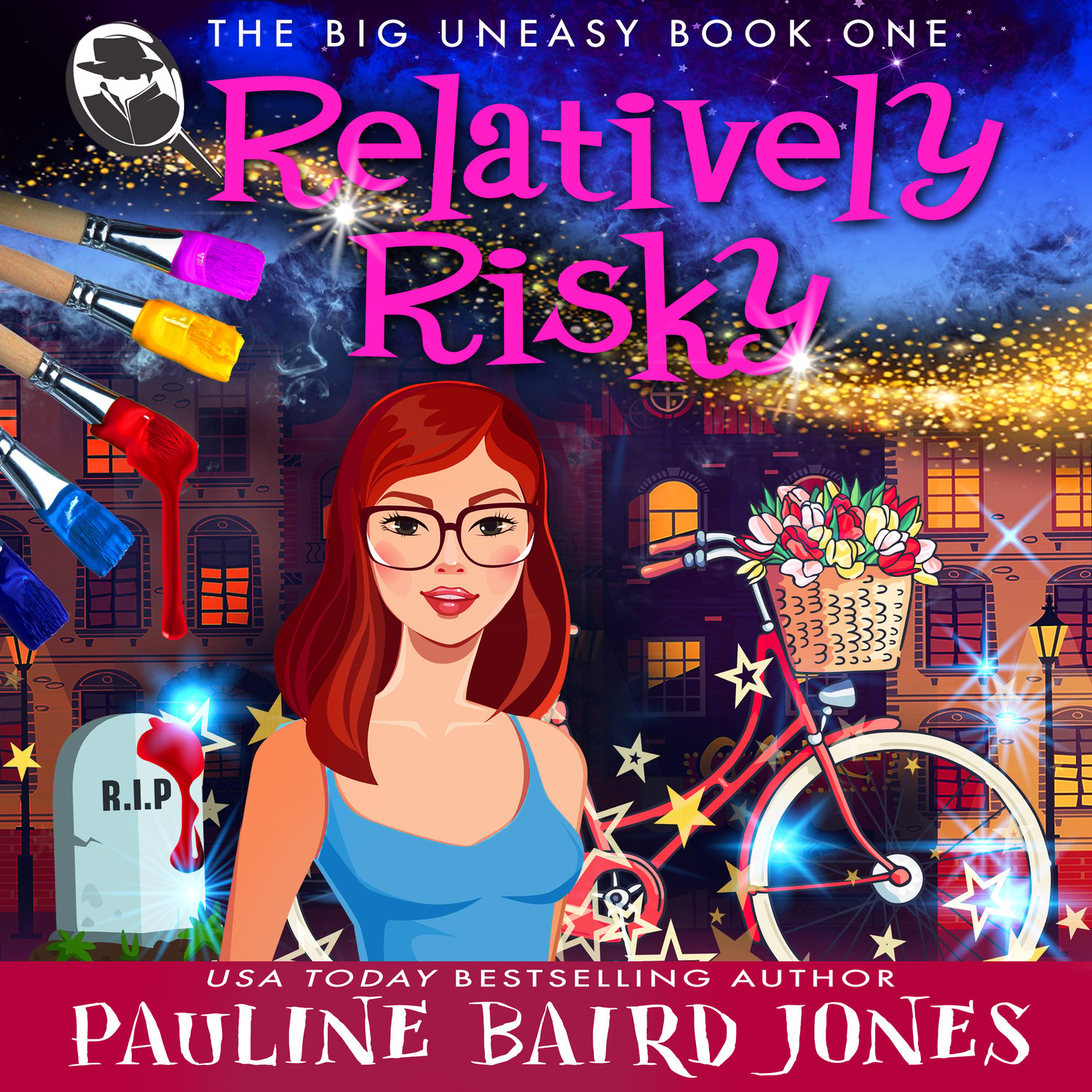 Relatively Risky Audiobook
Preview
With bullets flying and secrets spreading, can they survive to see a forever together?
When an aspiring illustrator attracts the attention of a New Orleans mob family, and secrets long hidden are unearthed from the past, a handsome homicide detective may be her only chance of surviving the Big Easy. 
The oldest of thirteen, Alex Baker does two things: he solves murders and avoids children. Until the day Nell Whitby foils a carjacking, knocks Alex off his feet, and turns his life upside down. When the shots start flying and every rock he turns over reveals another wise guy, Alex decides he needs to stick close to the quirky yet captivating children's book author while he discovers who is behind a series of mob hits. 
But can he resist the urge to kiss the kid magnet now in the crosshairs? 
A relative newcomer to New Orleans—with no family but her college friend—Nell spends her days in seeming obscurity, sketching tourists in the French Quarter and serving canapés for her friend's catering business. When a chance encounter makes Nell the target of a mob hit, the only silver lining is meeting the cute cop who is determined to protect her. 
But when she finds herself at the head of a second line made up of goons and gangsters, and secrets start bubbling up out of her own past, Nell must figure out what she's made of so she can live long enough to kiss the cop again… 
Relatively Risky is the electric first book in The Big Uneasy romantic suspense series. If you like lovable characters, quick wit, and noir inspiration, then you'll adore Pauline Baird Jones' delightful romp.
Buy Relatively Risky to lock and load for love today!