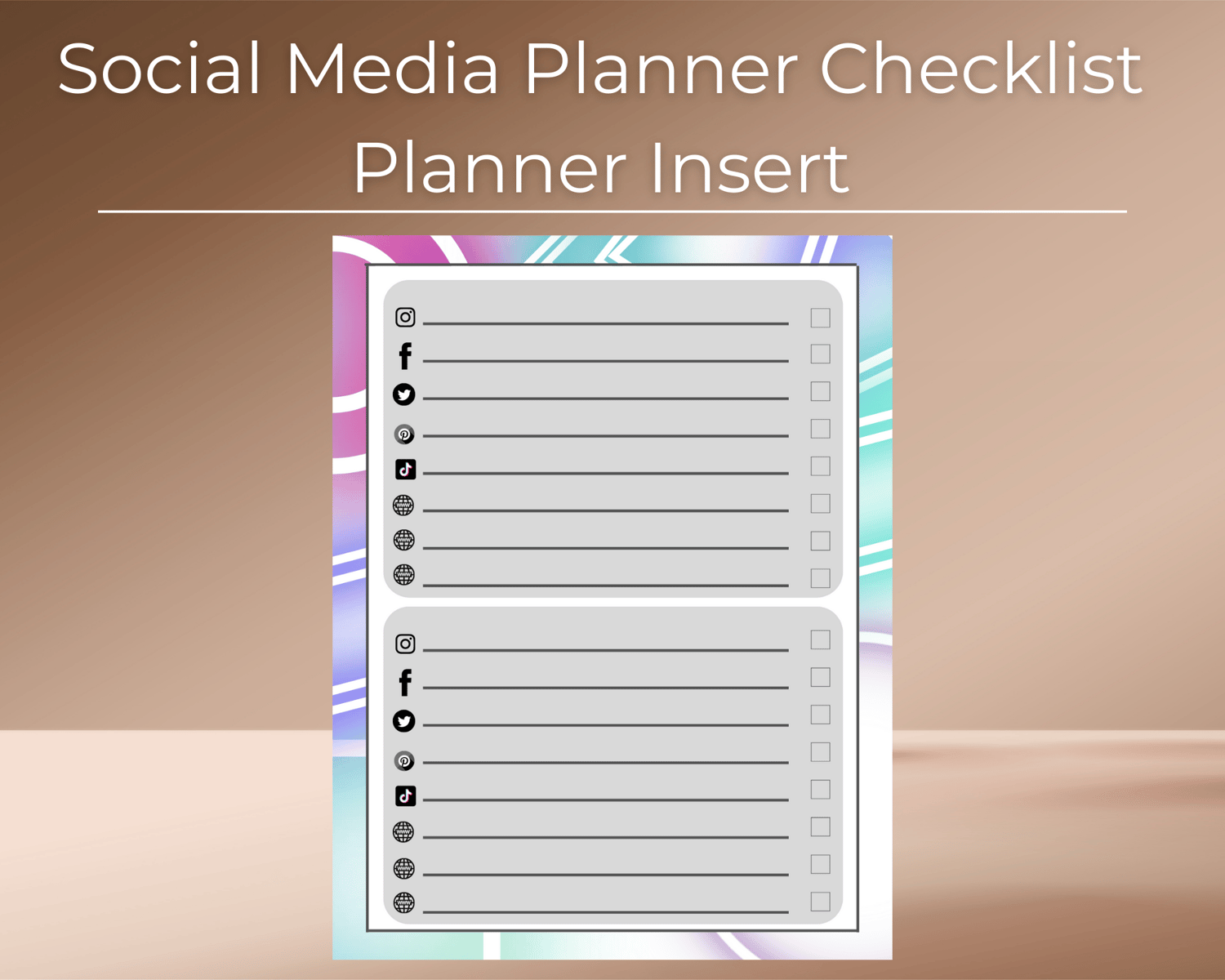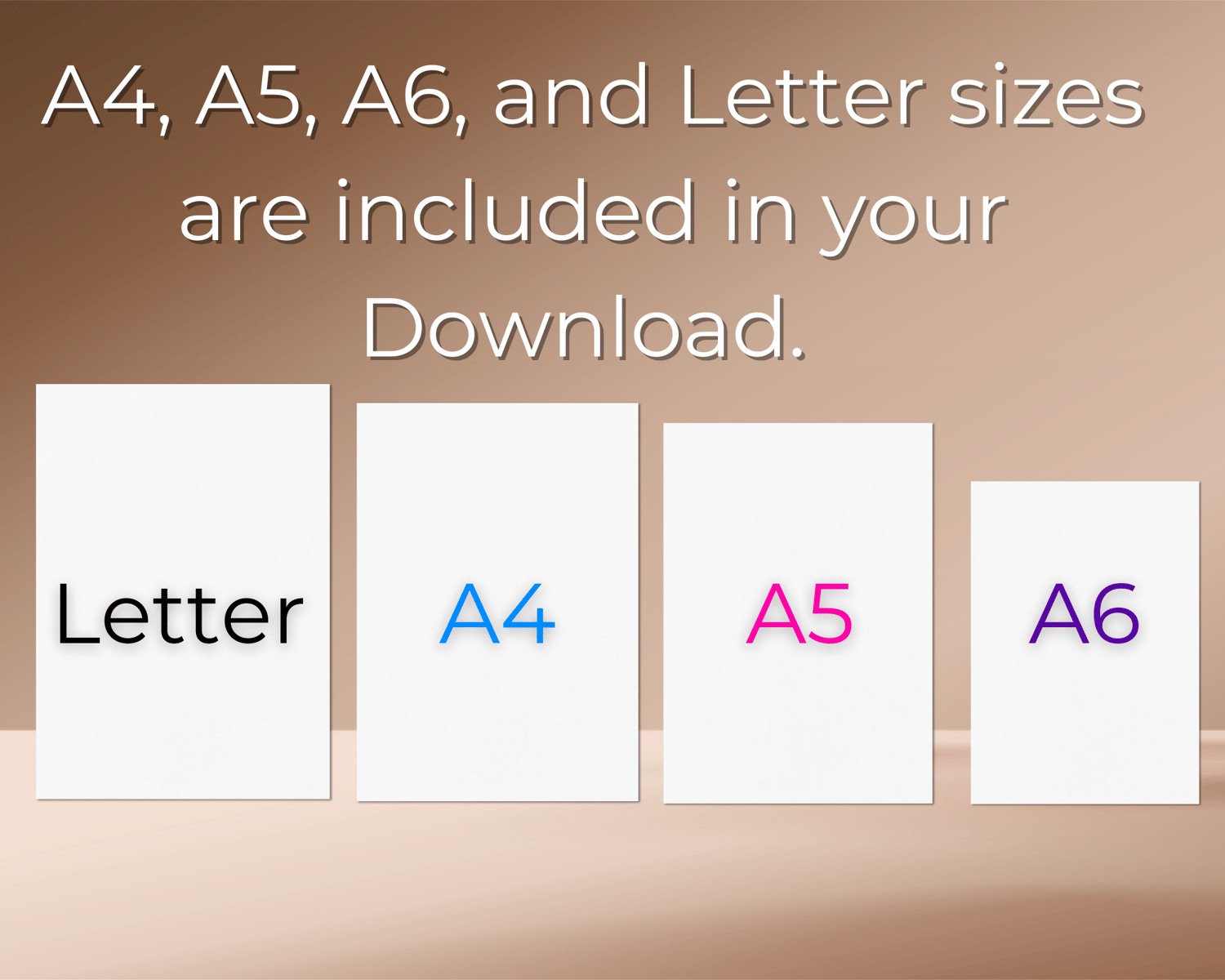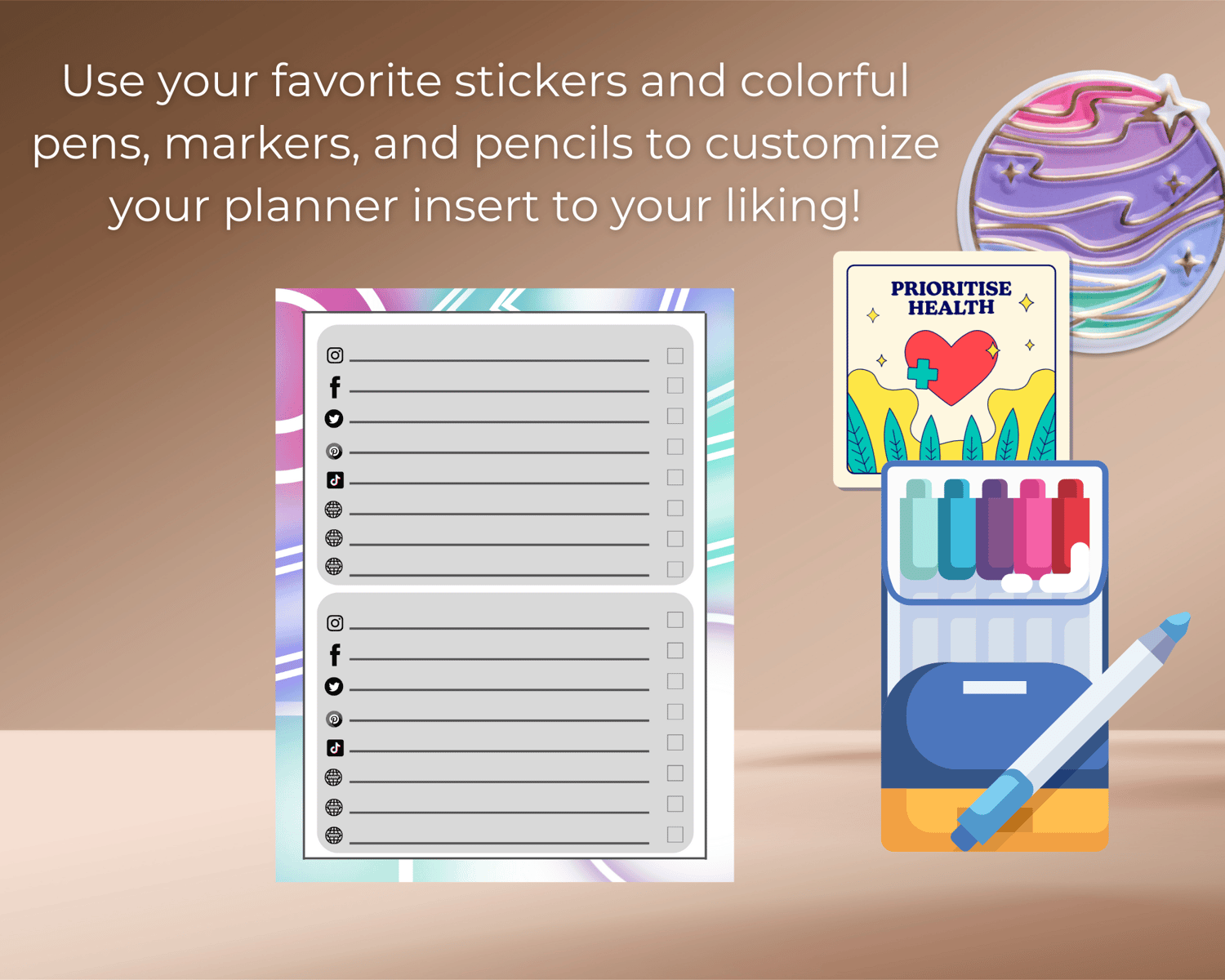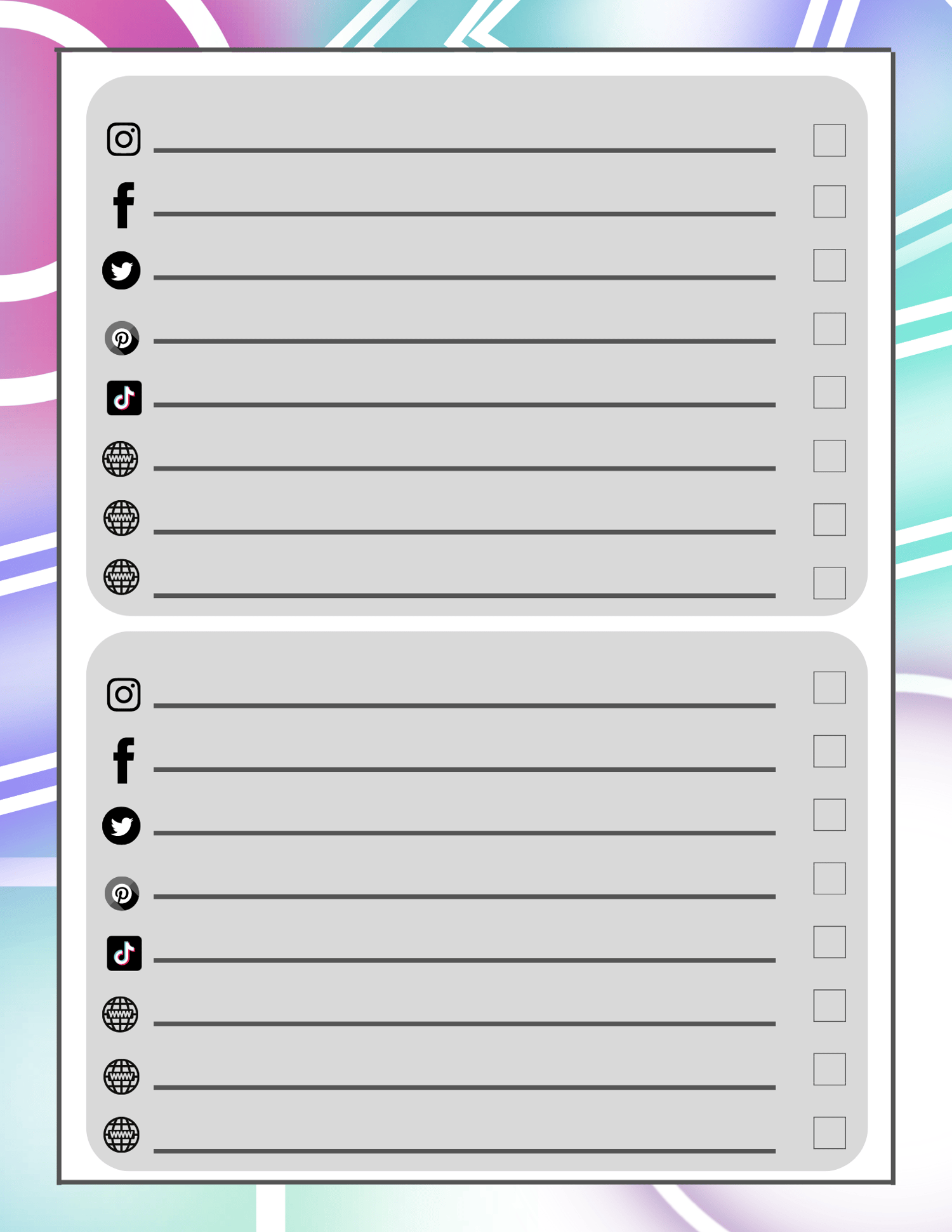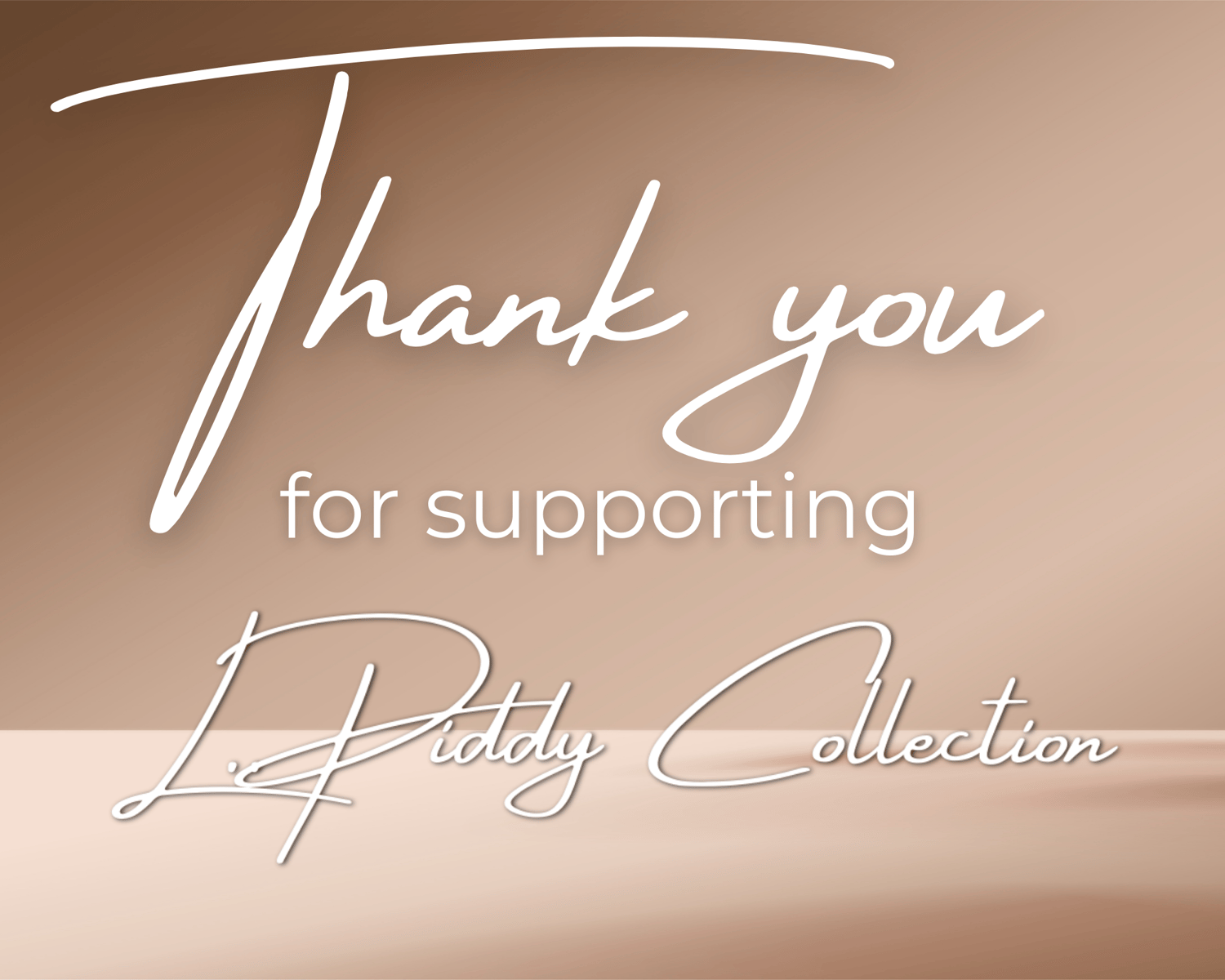 Social Media Planner Checklist Planner Insert - Digital Download in sizes A4, A5, A6, and Letter
First and foremost, THANK YOU FOR SUPPORTING MY SMALL BUSINESS!
|♕ Features of  Social Media Planner Checklist Planner Insert♕ |
Sometimes, scheduling posts for social media can be a bit overwhelming. From remembering what platforms you've already posted on, to remembering what you posted yesterday, sometimes, a simple checklist is all you need to stay on track. 
Put your ideas down in the empty spots labeled with popular social media platforms.  Your checklist also comes with 3 extra spaces per section for additional platforms. 
As you schedule your posts, check off the corresponding item on your checklist.
Once you download the file, you can print it off and use it in one of your favorite binder-based planners in the following sizes:
Size Dimensions ( Width x Length)
A4 8.27 x 11.69 inches | 210 × 297 mm
A5 5.83 × 8.27 inches | 148 × 210 mm
A6 4.13 x 5.83 inches  | 105 × 148 mm
Letter  8.5 x 11 inches  | 216 × 279 mm
FAQ can be found here: 
Frequently Asked Questions
♕Follow L.Piddy Collection on social media! 
♕Instagram - @lpiddycollection 
♕TikTok - @lpiddycollection 
♕Twitter - @lpiddycollectio
♕Facebook - @lpiddy
♕Pinterest - @lpiddycollection
♕Make sure to explore more digital downloads at  https://payhip.com/LPiddyCollection
♕L.Piddy Collection: https://www.lpiddycollection.com
minimalist, time, role, montserrat, sections, popular, self-care, day, health, work, legend, pageants, agenda, designs, different, planning, annual, student, thinking, collection, inserts, studying, life, office, pencil, orientation, planner, supplies, positive, pages, achieve, organizer, pageantry, mindset, social, monthly, prepare, washi, blank, routine, A4, item, mindful, project, multiple, customizable, checklist, coded, lines, font, ideas, week, manage, goals, finances, fitness, think, log, organization, canva, small, A6, prioritize, dates, A5, videos, daily, notes, shapes, unfilled, yearly, planning, bright, colors, aid, printable, school, page, lato, track, pen, media, important, marker, print, binder, tape, concentrate, weekly, household, floral, tasks, play, fast, suggestions, material, distractions, model, brainstorm, map, product, sizes, do, advocacy, year, digital, business, portrait, uniqueness, abilities, organize, production, filled, register, mini, productive, projects, kit, highlighter, hour, pdf, download, stickers, neon, ADHD, virtual, landscape, opportunity, achieve, thoughts, letter, to multi, routines, amsterdam, size, color, bills, look, online, neurotypical, schedule, file, immediate, journal, interactive, management