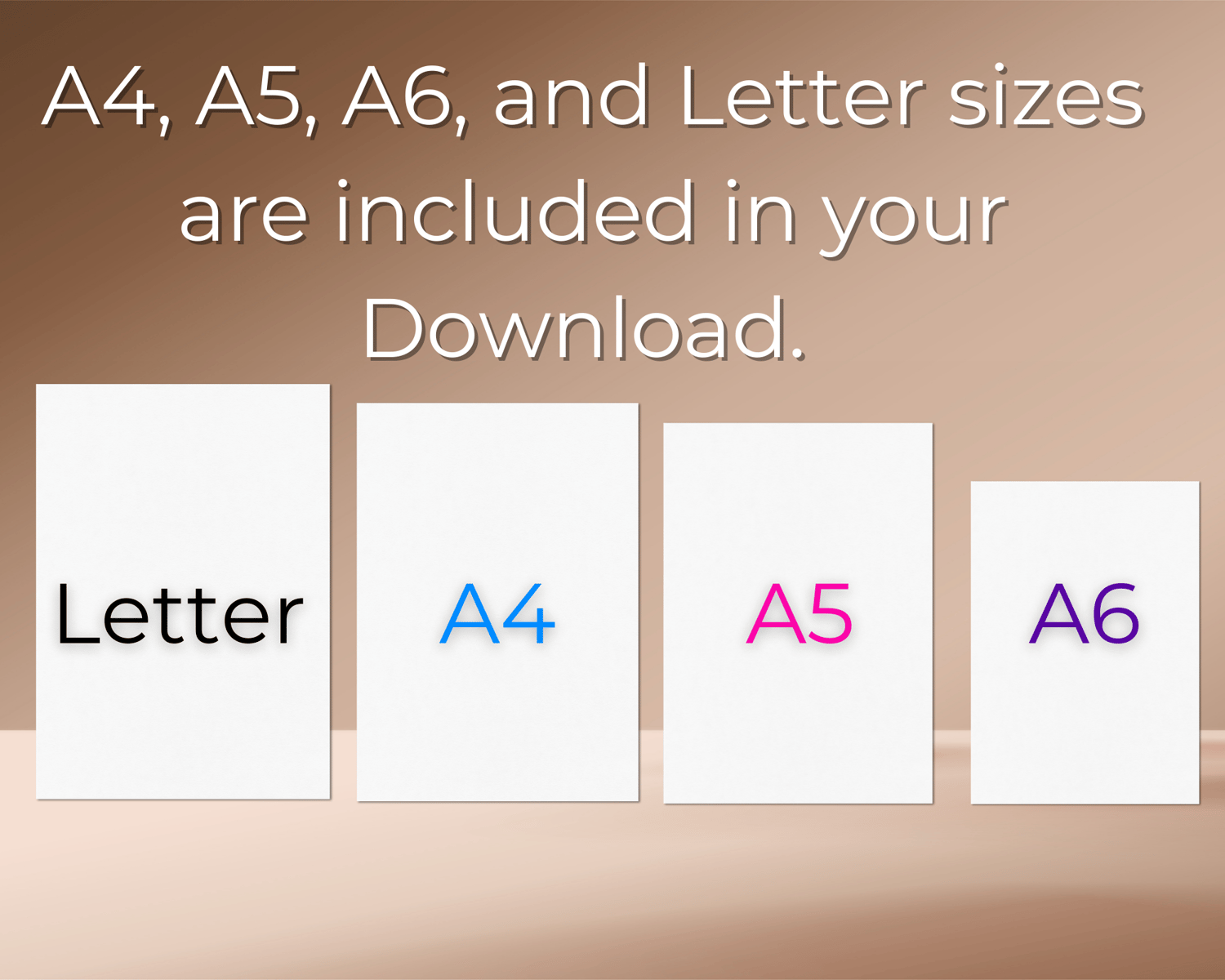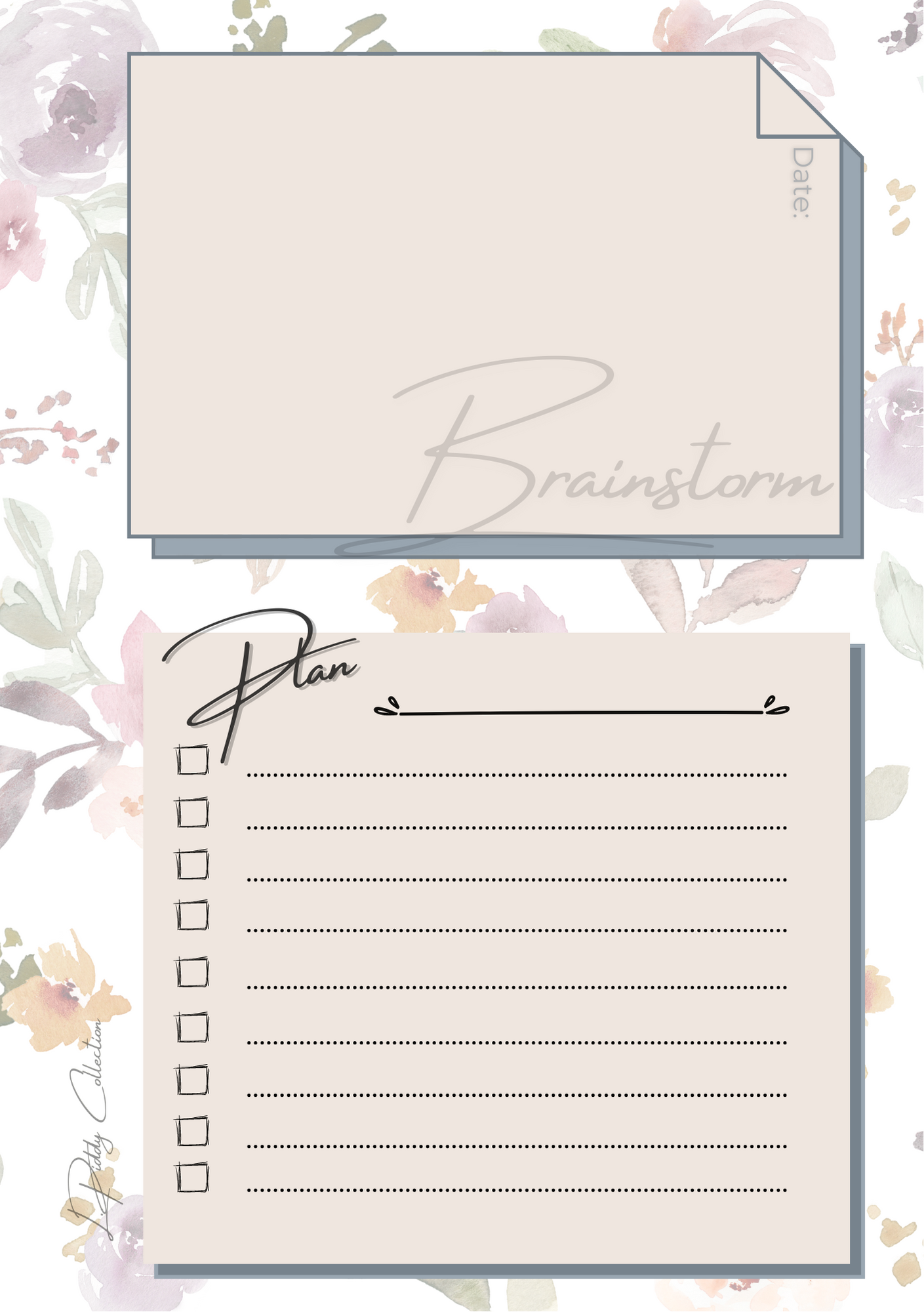 Brainstorm to Plan To-do List Planner Insert - Digital Download in sizes A4, A5, A6, and Letter
$3.00
|♕ Features of the Brainstorm to Plan To-do List Planner Insert - Digital Download in sizes A4, A5, A6, and Letter♕ |
Why wait to start your newest idea? This To-Do List encourages you to map out your plan, and then start the beginning stages of planning it out. Write, draw, doodle down your new idea in the top section. The, start writing down your first tasks to make your idea a reality!
Once you download the file, you can print it off and use it in one of your favorite binder-based planners in the following sizes:
Size Dimensions ( Width x Length)
A4 8.27 x 11.69 inches | 210 × 297 mm
A5 5.83 × 8.27 inches | 148 × 210 mm
A6 4.13 x 5.83 inches  | 105 × 148 mm
Letter  8.5 x 11 inches  | 216 × 279 mm
FAQ can be found here: 
Frequently Asked Questions
♕Follow L.Piddy Collection on social media! 
♕Instagram - @lpiddycollection 
♕TikTok - @lpiddycollection 
♕Twitter - @lpiddycollectio
♕Facebook - @lpiddy
♕Pinterest - @lpiddycollection
♕Make sure to explore more digital downloads at  https://payhip.com/LPiddyCollection
♕L.Piddy Collection: https://www.lpiddycollection.com
minimalist, time, role, montserrat, sections, popular, self-care, day, health, work, legend, pageants, agenda, designs, different, planning, annual, student, thinking, collection, inserts, studying, life, office, pencil, orientation, planner, supplies, positive, pages, achieve, organizer, pageantry, mindset, social, monthly, prepare, washi, blank, routine, A4, item, mindful, project, multiple, customizable, checklist, coded, lines, font, ideas, week, manage, goals, finances, fitness, think, log, organization, canva, small, A6, prioritize, dates, A5, videos, daily, notes, shapes, unfilled, yearly, planning, bright, colors, aid, printable, school, page, lato, track, pen, media, important, marker, print, binder, tape, concentrate, weekly, household, floral, tasks, play, fast, suggestions, material, distractions, model, brainstorm, map, product, sizes, do, advocacy, year, digital, business, portrait, uniqueness, abilities, organize, production, filled, register, mini, productive, projects, kit, highlighter, hour, pdf, download, stickers, neon, ADHD, virtual, landscape, opportunity, achieve, thoughts, letter, to multi, routines, amsterdam, size, color, bills, look, online, neurotypical, schedule, file, immediate, journal, interactive, management