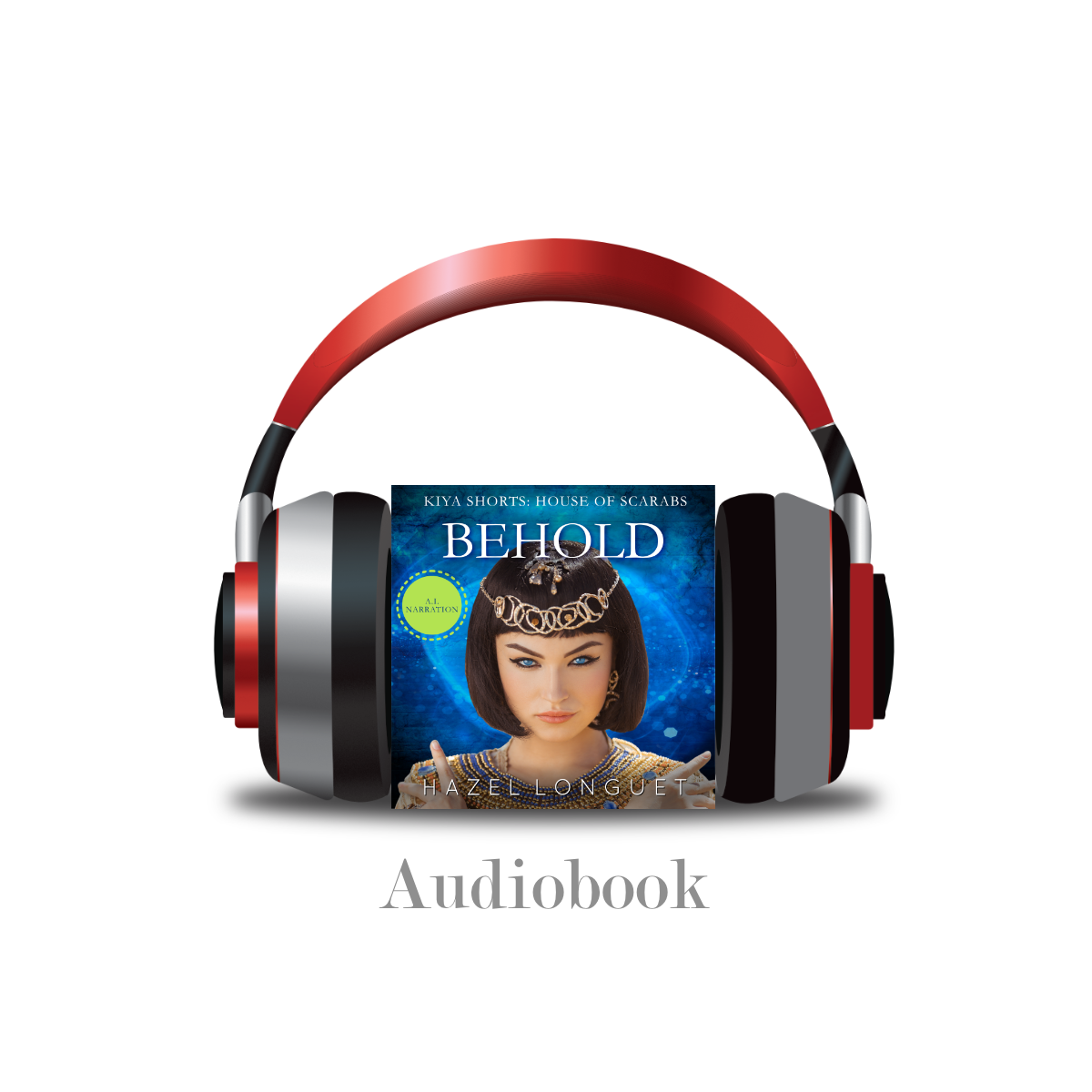 Behold: A Kiya Short Read - Audiobook
On Sale
ABOUT THIS AUDIOBOOK
A MURDER MOST FOUL. A PSYCHIC IN THE MAKING.
There's been a murder in the palace of Amenhotep III. But nobody knows, until the soul of the victim takes justice into his own hands and guides Kiya, the High Seer, to uncover the crime and catch the perpetrator.
Behold
 is a short story set in the universe of Kiya - High Seer of Egypt, first introduced in the 
House of Scarabs
 series.
This audiobook is narrated by Mike, an American Artificial Intelligence narrator, and delivered via BookFunnel.
Behold is also available in audiobook via Google Play -
click here to see it there
---
Other Formats Available: 
🖥️Ebook🖥️
Other Books in Series: 
A Theft,
Predict,
Genesis,