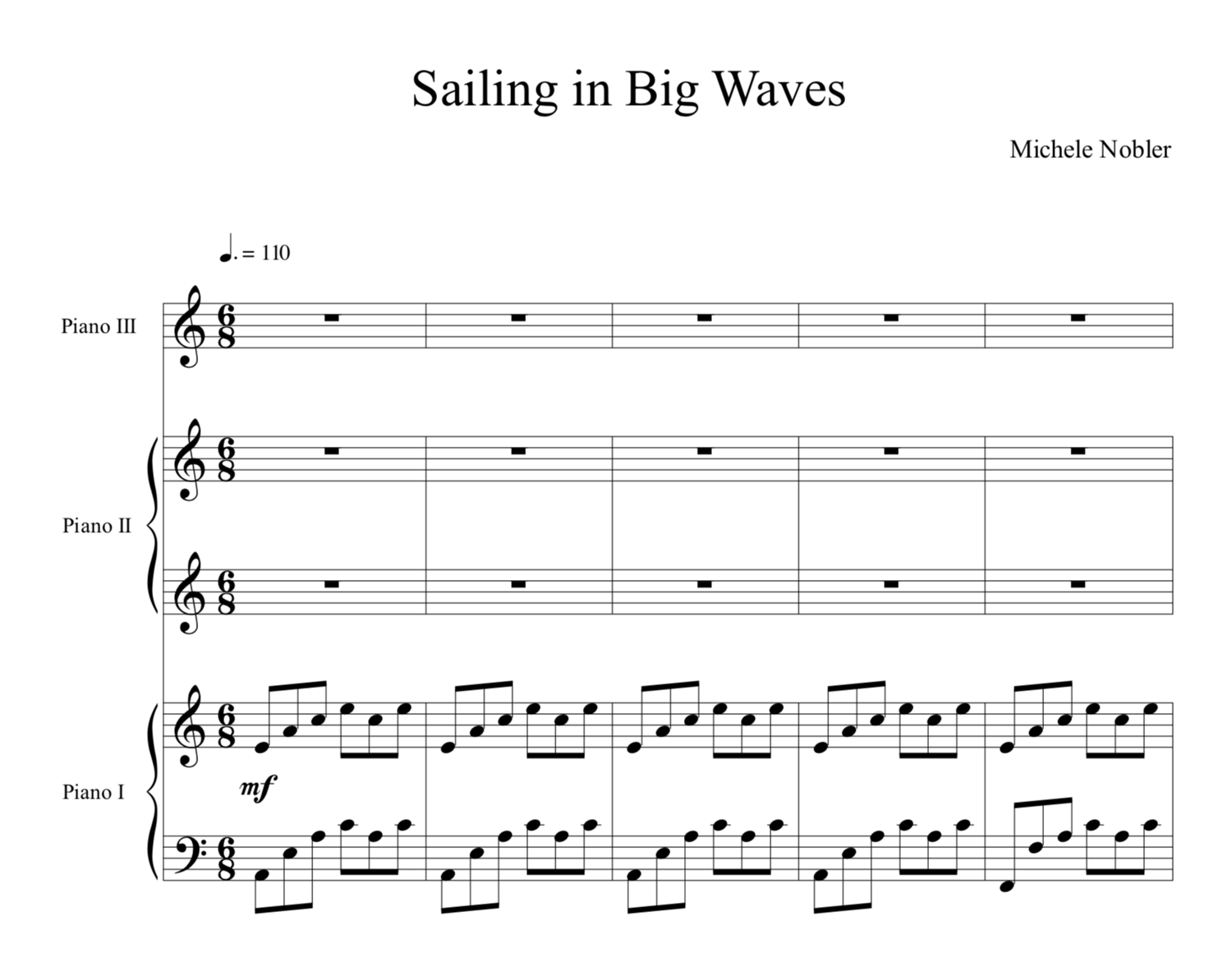 Sailing in Big Waves (Six hands Piano) Include Music Score and separate piano sheets by Michele Nobler
On Sale
€9.00
"Sailing in Big Waves":
I have always been fascinated by sailing, by how it captures the power of nature, by how sailing upwind seems like a philosophical metaphor for life.
When I composed Sailing in Big Waves I was inspired by the enterprise of the Viking ship Draken Harald Hårfagre, and how it sails in the storm in the Labrador sea. There is a video on her official YouTube channel, I recommend you to watch it, it's exciting!
A cinematic piano composition.
Taken from the Album: "A Piano Sailing" https://album.link/pvjmd9gbj4cc5

A Piano Sailing" is inspired by a piano on a sailboat. Like any sea voyage, it is epic.
At the same time, it takes into account the crew's emotional and shared experiences.