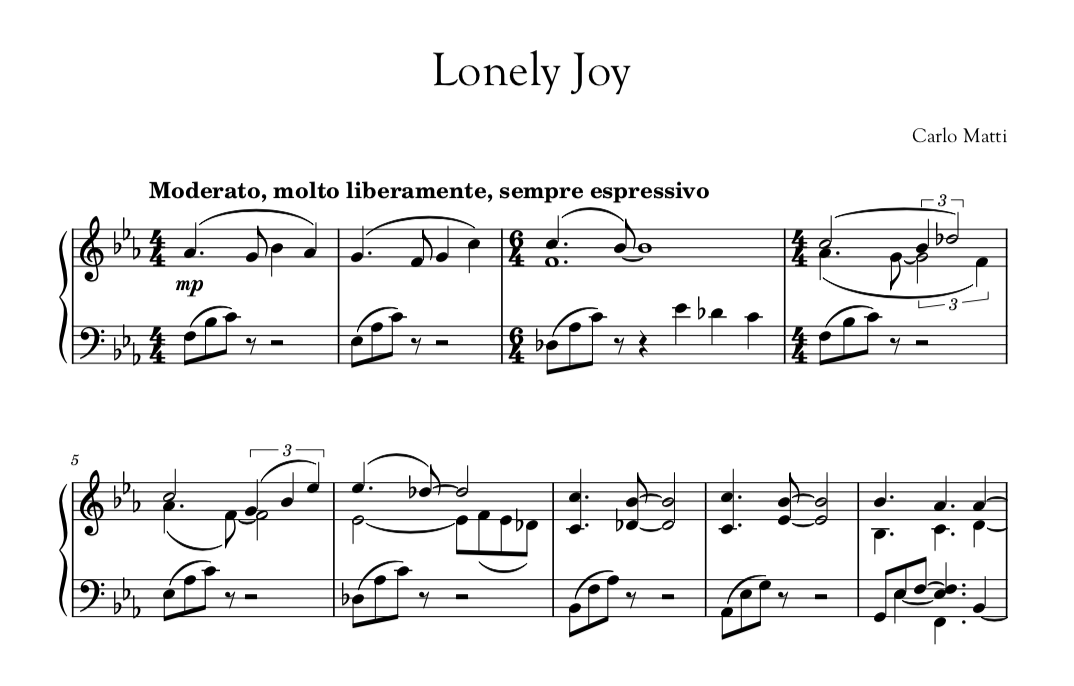 Lonely Joy (Piano Solo) by Maya Sand
On Sale
€5.00
Maya Sand has created an amazing EP with Fly.
These three songs explore different aspects of loneliness, hope, and overcoming adversity.
http://raighes.altervista.org/fly-ep/

The first track on the EP, Lonely Joy, is a slow and melancholic piece.
It starts with a simple piano melody that is repeated throughout the song.
This melody is sad and longing, hinting at the loneliness that the title suggests.  The song ends with a beautiful suspended chord that offers a glimmer of hope in the darkness.