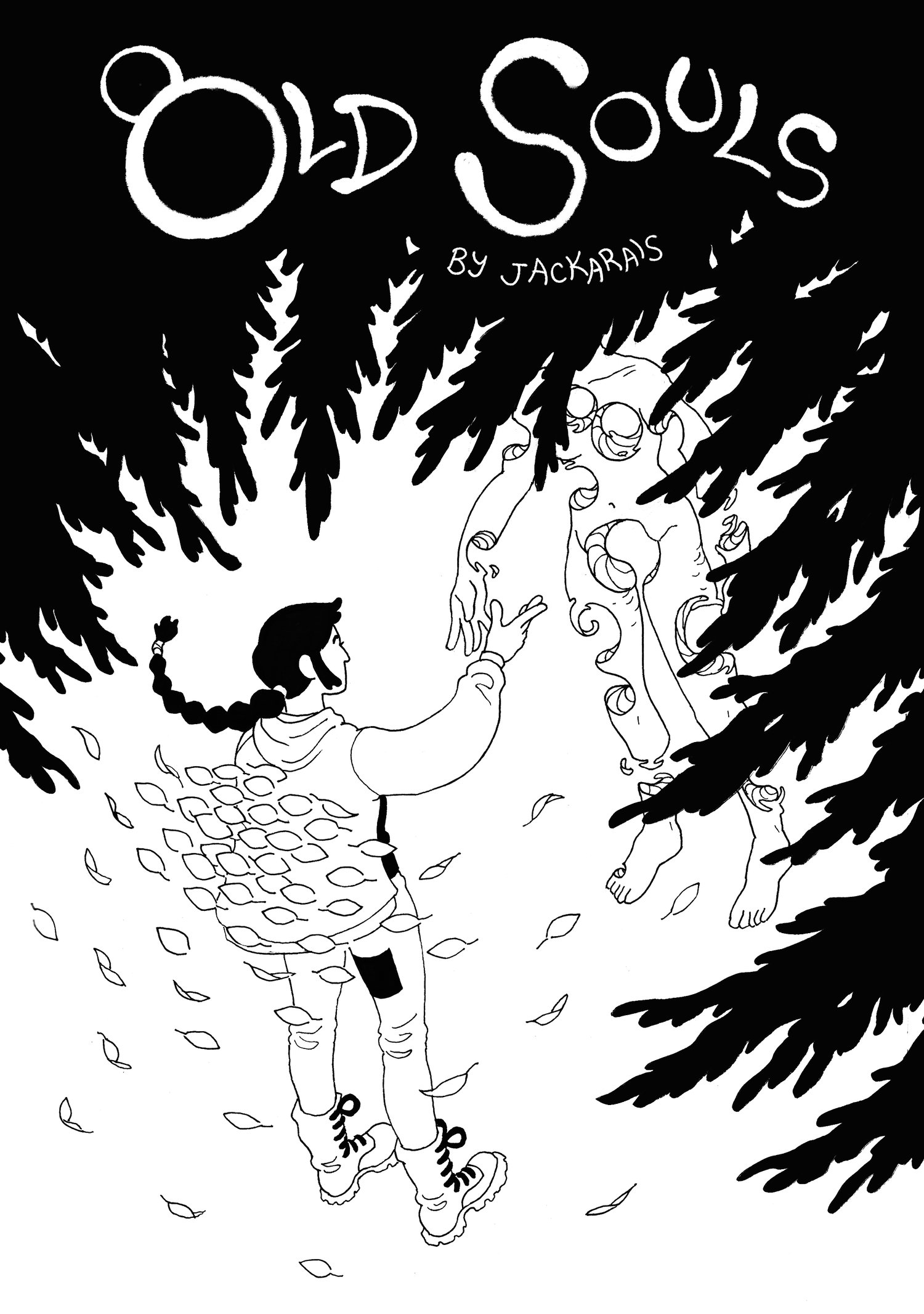 Old Souls
Pay what you want:
(minimum CA$6.00)
64 pages, black & white, PDF

Old Souls is a short, atmospheric horror comic about Amarante, an ornery woman who lives in the woods with her talking plants. Every night, when it's so dark she can barely see, Ama takes herself out for a long hike. Hours pass. The splendid shadows of the old souls consume all. The lone hiker is sucked into the forest's depths.

She hopes to find beauty there.

Instead, she finds a corpse full of holes.

Disgusted and delighted, her unyeilding curiosity pulls her back to the corpse's resting place the following night, and many nights thereafter...

Warnings for trypophobia, body horror, and nudity.