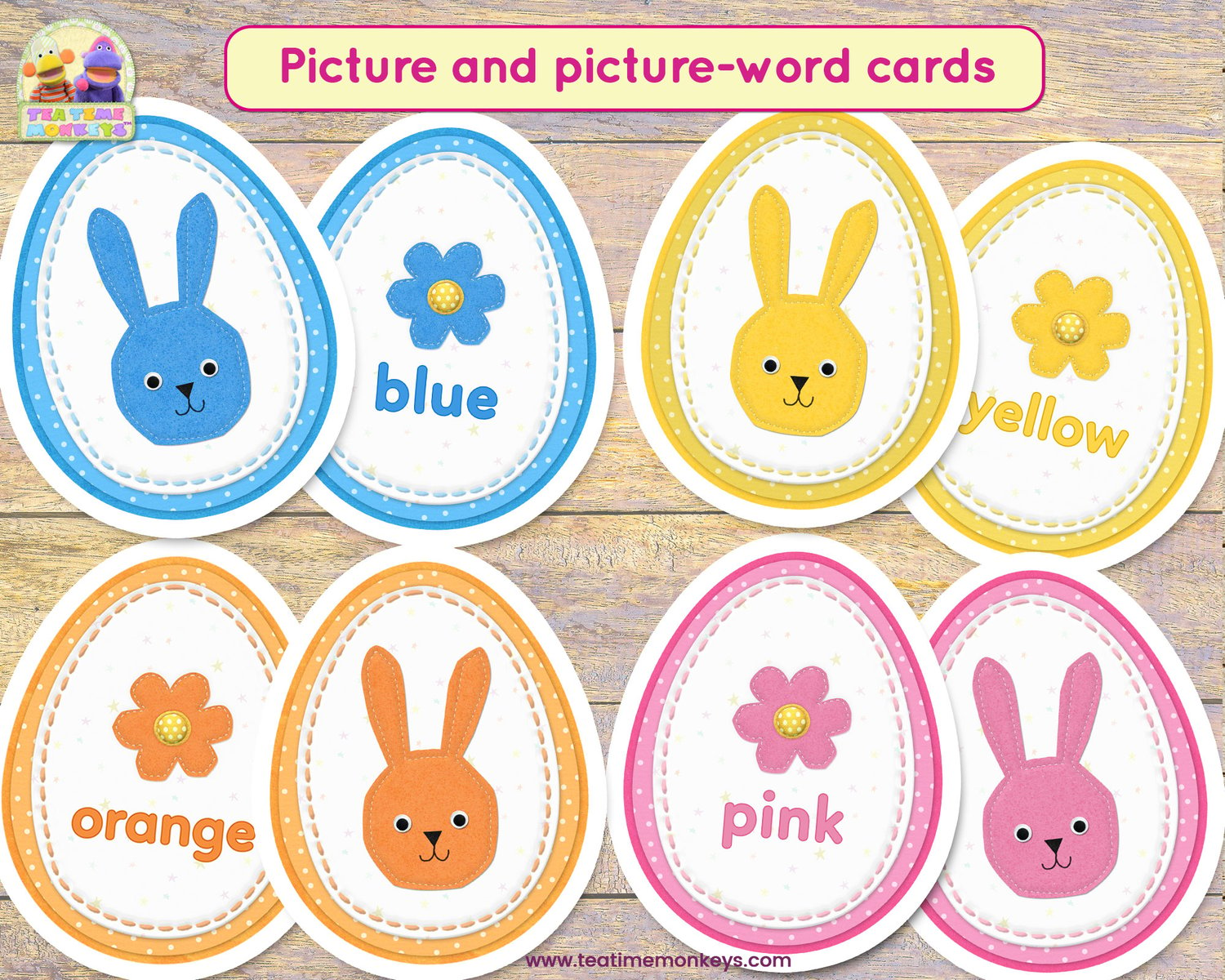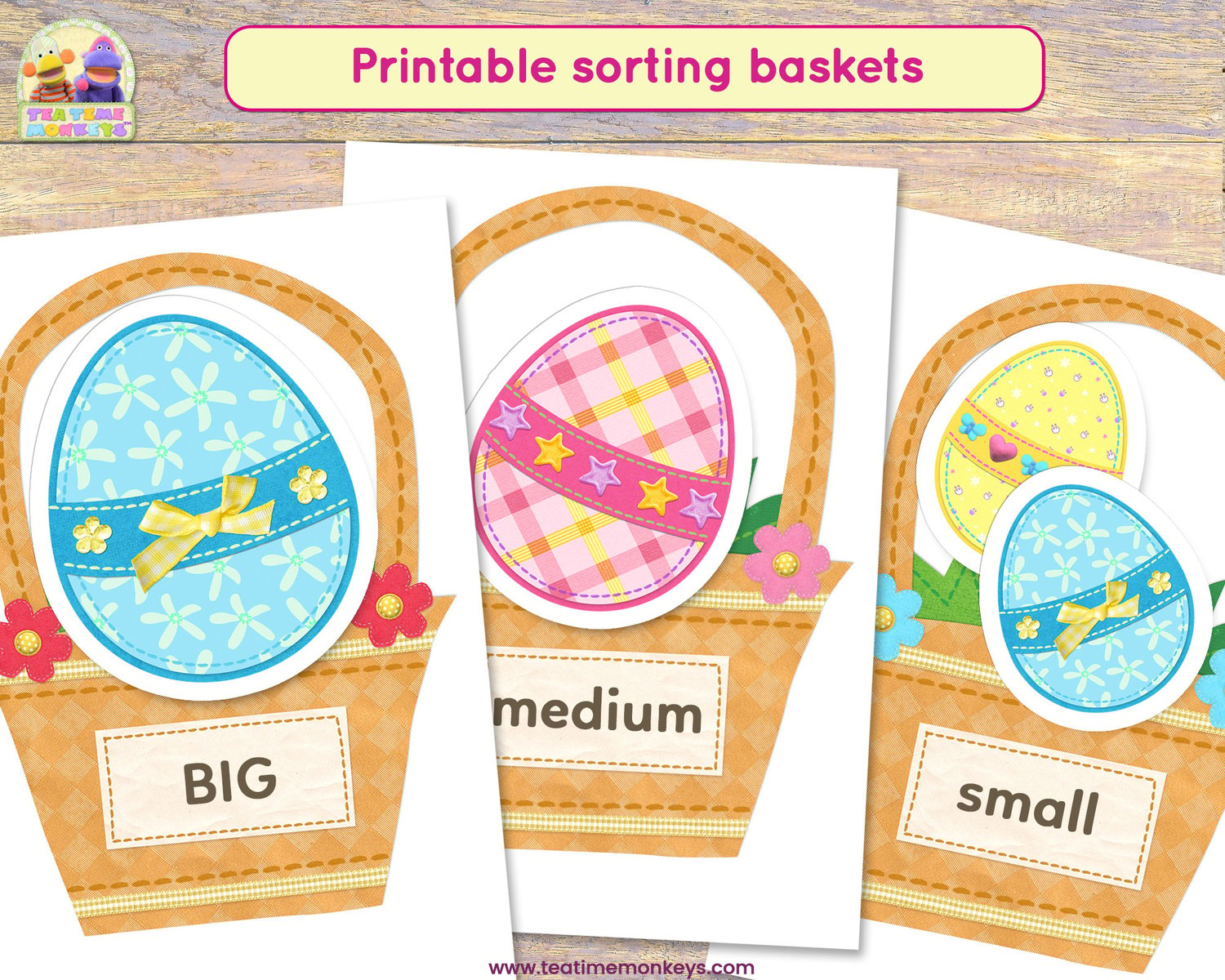 EASTER EGG MATCHING CARDS: Colours, Numbers & Sizes
On Sale
Preview
Use these fun Easter Egg Matching Cards to practice colours vocabulary, counting from 0 to 12 and size recognition with your little ones! Perfect for a preschool, kindergarten or ESL classroom, there are many activities you can do with them; play simple games, set up egg hunts, add them to a sensory bin, use them as clip cards, or just make a lovely Easter or Spring wall display!
The cards are colour coded to help young children match them up and include different difficulty levels, so you can choose according to the age and developmental level of your kids.
You may also like our
Easter Egg Match: Beginning Letter Sounds
pack!
This pack includes:
Bunny Colour Cards - pictures only
Flower Colour Cards - pictures and words (U.S & U.K English). Colours include: red, orange, yellow, green, blue, purple, pink, brown, black, white, gray/grey, gold and silver.
Chick Counting Cards - chicks arranged in random patterns
Flower Counting Cards - flowers arranged in rows of 5 units
Number Cards
Number-Word Cards
Eggs in 3 sizes - small, medium and large
Printable Basket Sorting Mats
Games & Activity Ideas
Educational benefits:
Identify colours and colour words
Identify numbers and number words 0 - 12
Learn and practise counting from 0 - 12
Recognize and compare sizes
Songs, videos, crafts & other free resources on our website!
Original illustrations by Tea Time Monkeys! © 2019 Biggabug