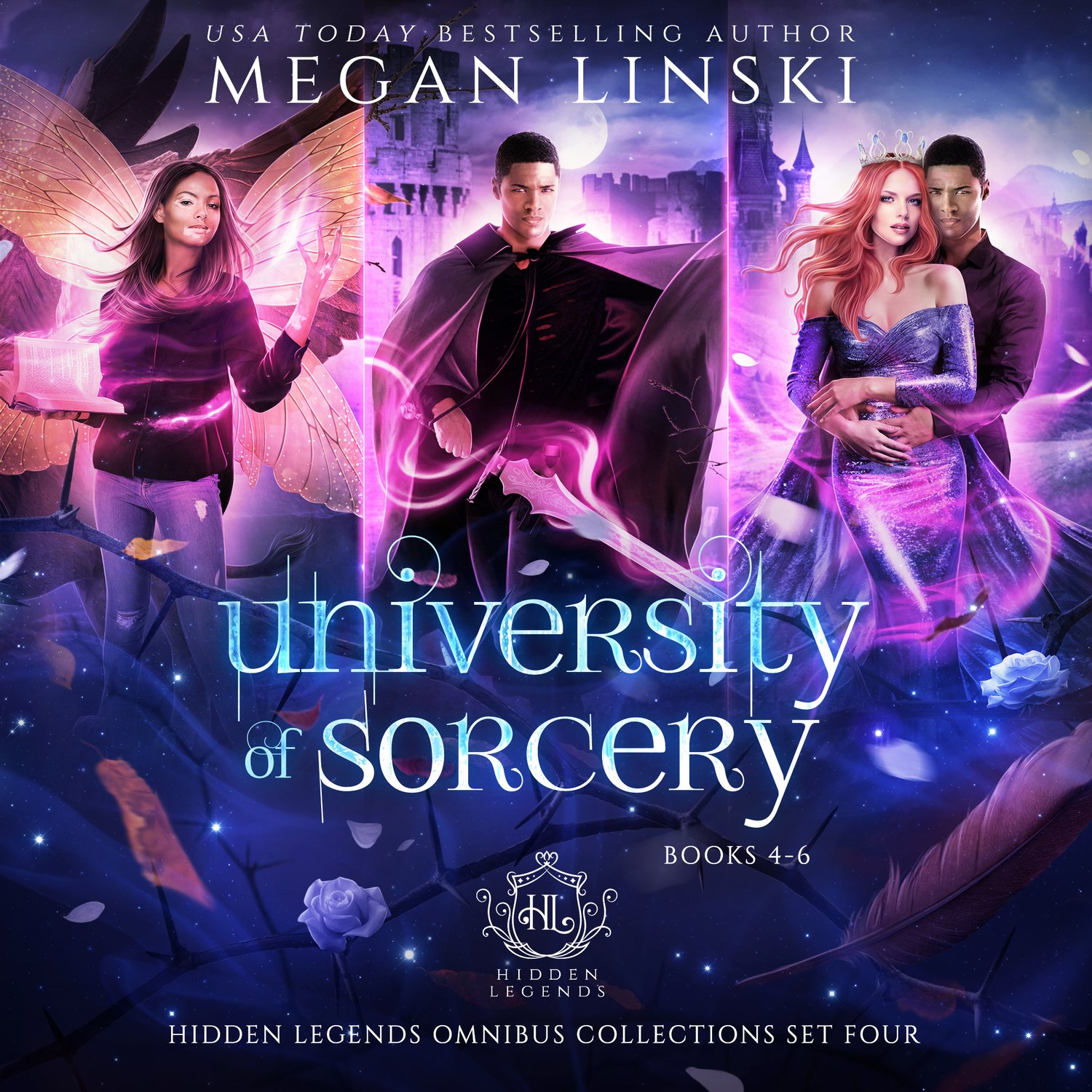 University of Sorcery, Books 4-6 (Hidden Legends Omnibus Collections Set 4) - Audiobook
This is a digital download that can only be accessed through the BookFunnel app. You'll receive an email from BookFunnel after your purchase with a claim code. You will receive three separate audiobooks for this bundle.

USA TODAY BESTSELLING AUTHOR Megan Linski pens an epic three-book royal fae fantasy romance where monsters roam free and shifters fight for the crown.
Emma has been given a quest by the gods to save her country from destruction. If she's to preserve the future of the fae, she'll have to become the strongest sorceress that's ever lived, bring down the cult that seeks her power, and defeat the dark lord that threatens to rule over the kingdom.
Ethan has joined the revolution to save Malovia, but the evil monarchs that control the nation have cast a shadow over all shifters and their fated mates. As a movement burns throughout the city, Ethan is tried for treason, and deception is unleashed as they seek the most powerful faerie objects of all time.
Chaos is paramount as citizens battle against oppression. Emma and Ethan will either rise to reign over the fae… or bring about their final end.
***
University of Sorcery: Books 4-6 includes the last three books in a spellbinding royalty love story of superheroes, vigilantes, and soulmates. Explore incredible realms and fall for bad boy kings in this supernatural academy series featuring a diverse and disabled cast.
This title is one omnibus in a set of Hidden Legend collections. The Hidden Legends Universe features college-aged protagonists attending magical academies, dual points-of-view, disabled and diverse main characters, and steamy, empowering romances. Omnibus sets connected to this series include Academy of Magical Creatures, College of Witchcraft, and Prison for Supernatural Offenders.
Author: Megan Linski
Narrator: Kim Reiko, Liana Walsh & Maxx Pinkins
Publisher: Gryfyn Publishing
Run Time: 45 hours and 40 minutes
Reading Age: 18+