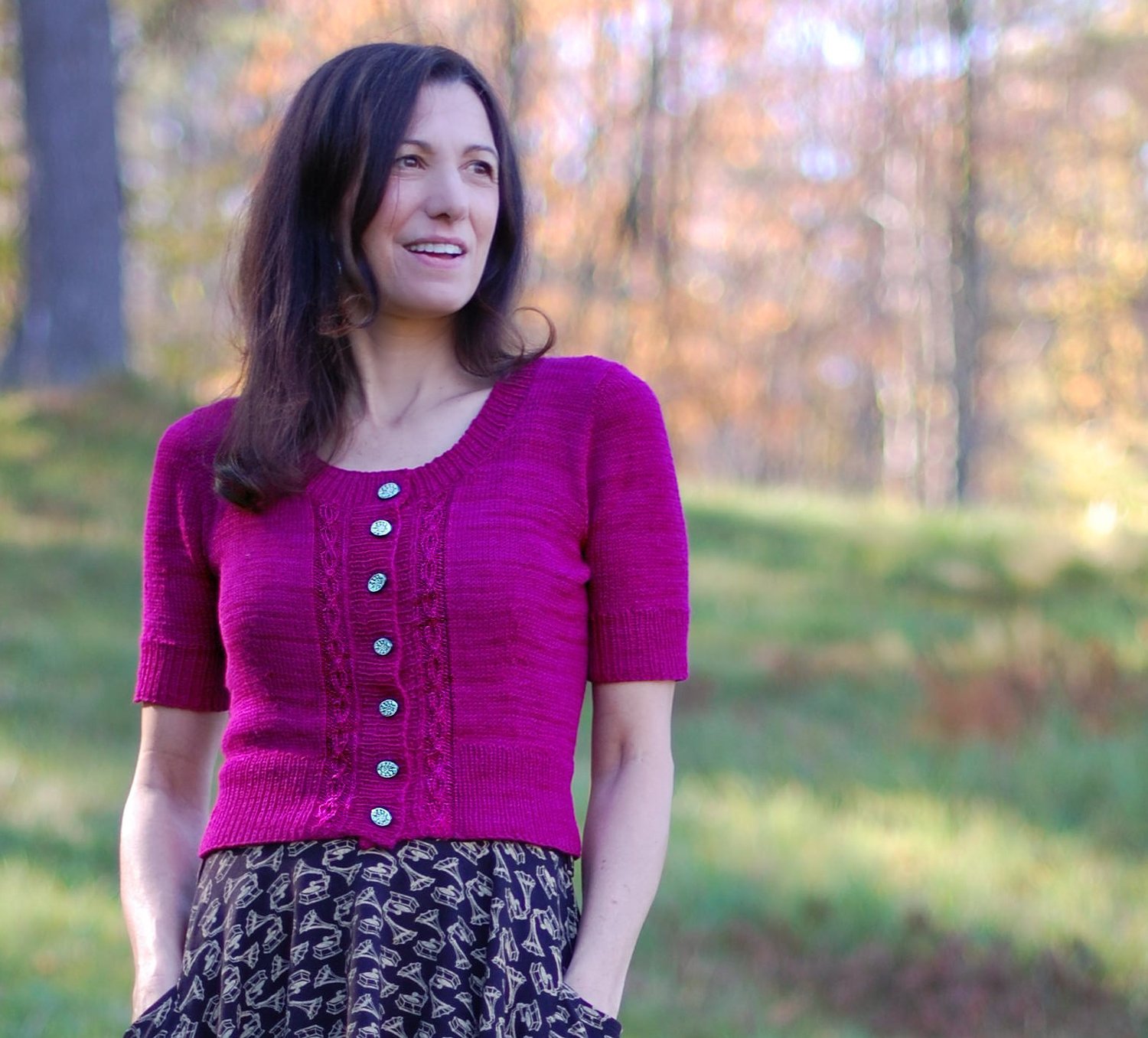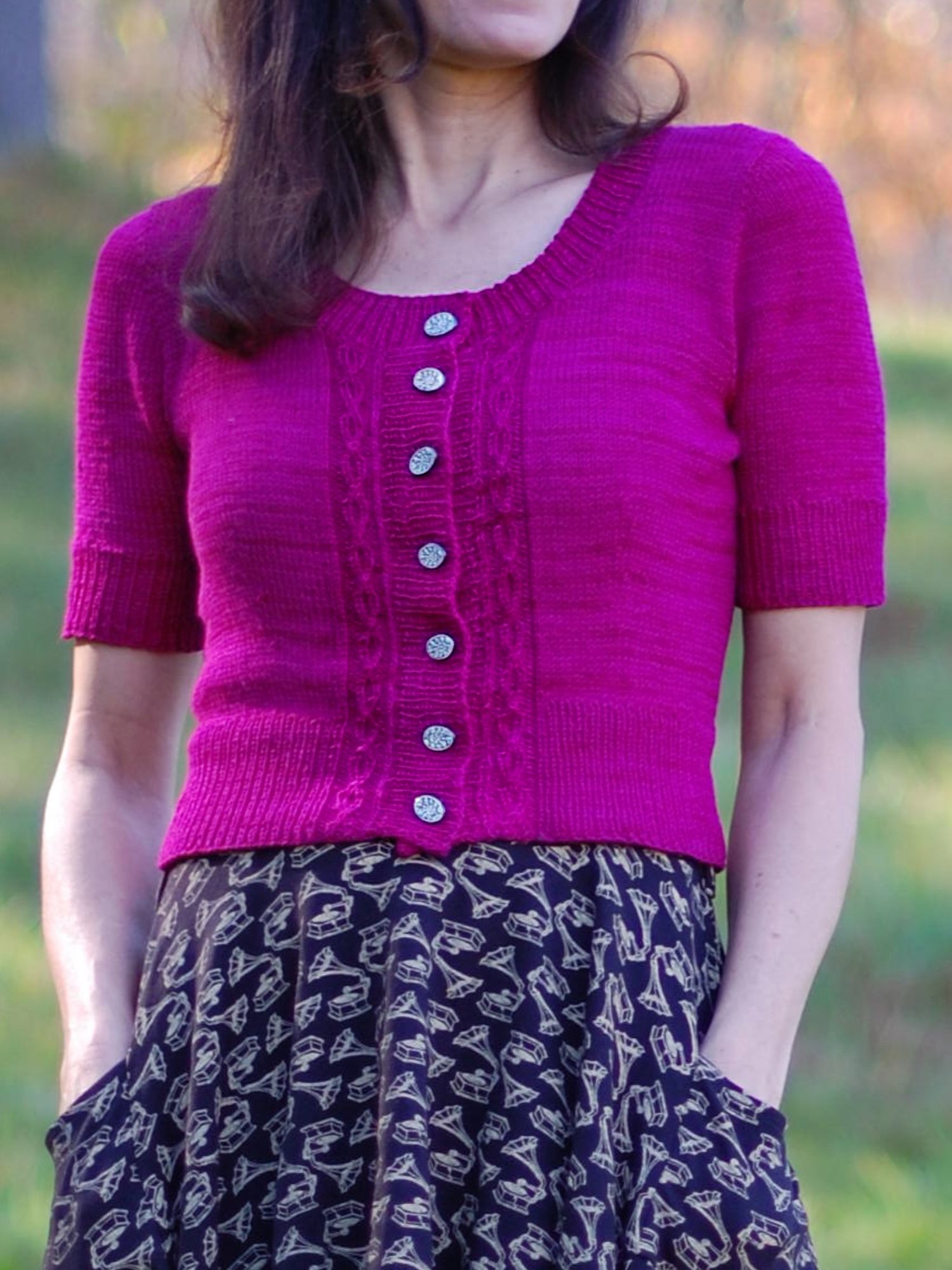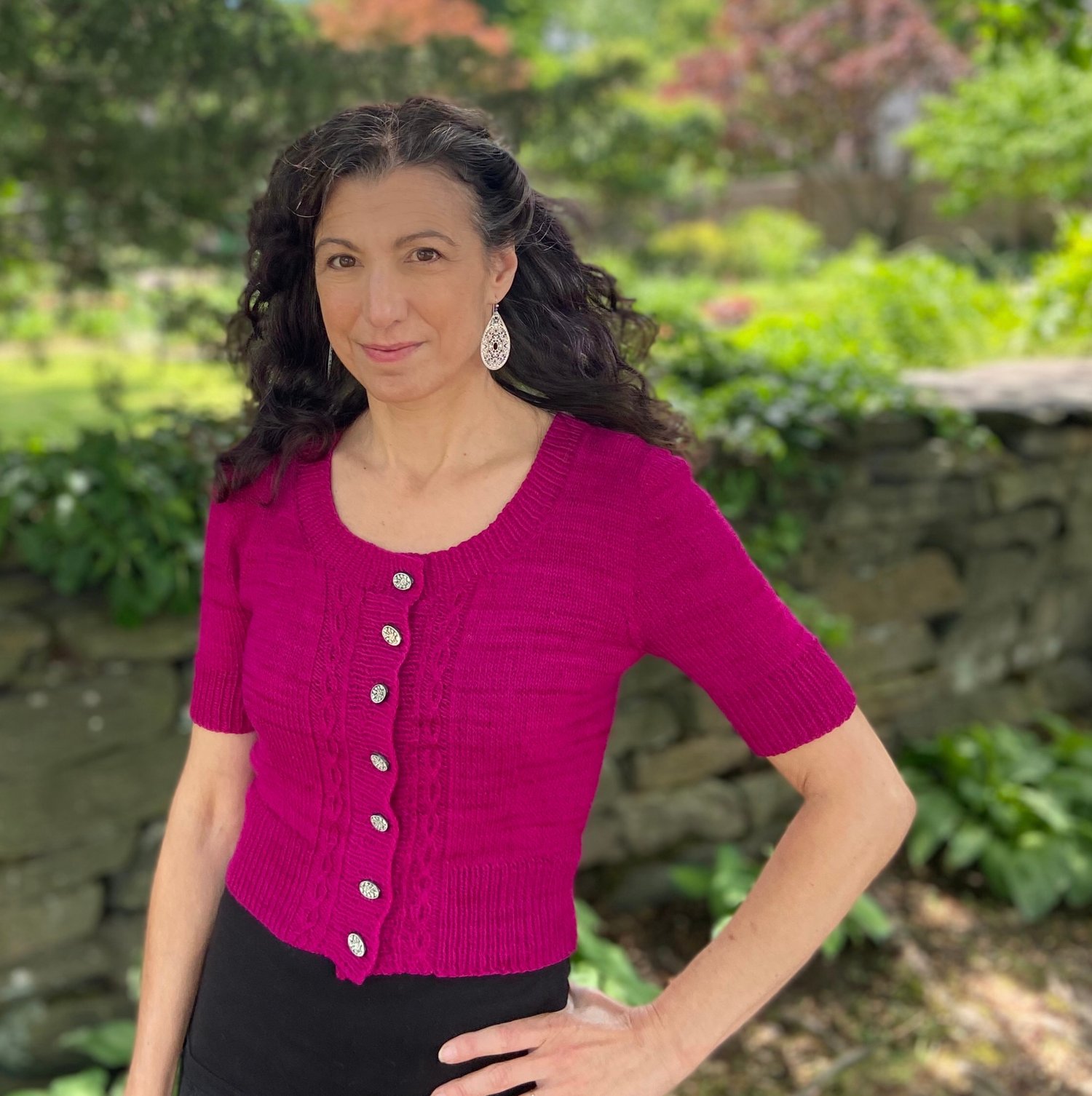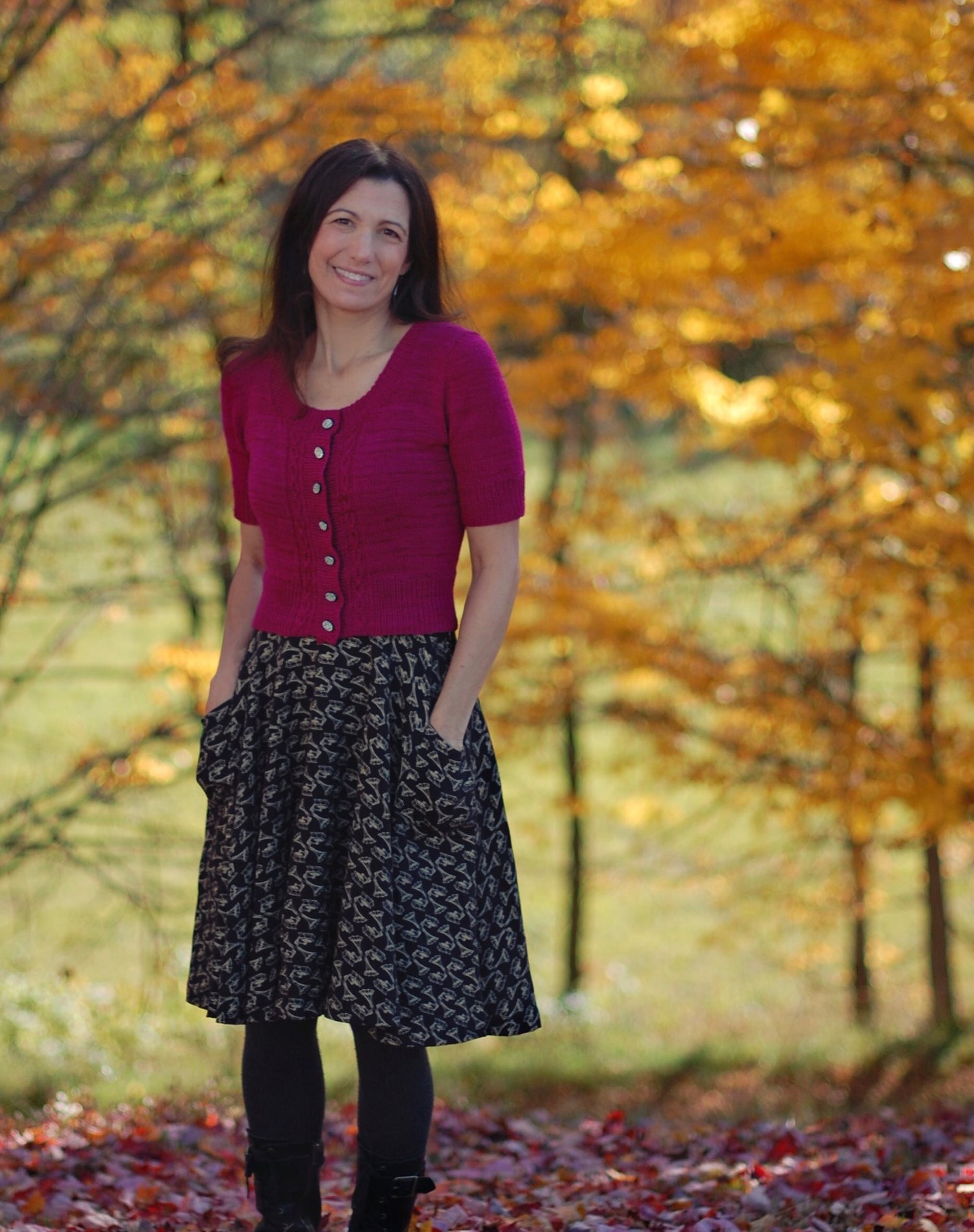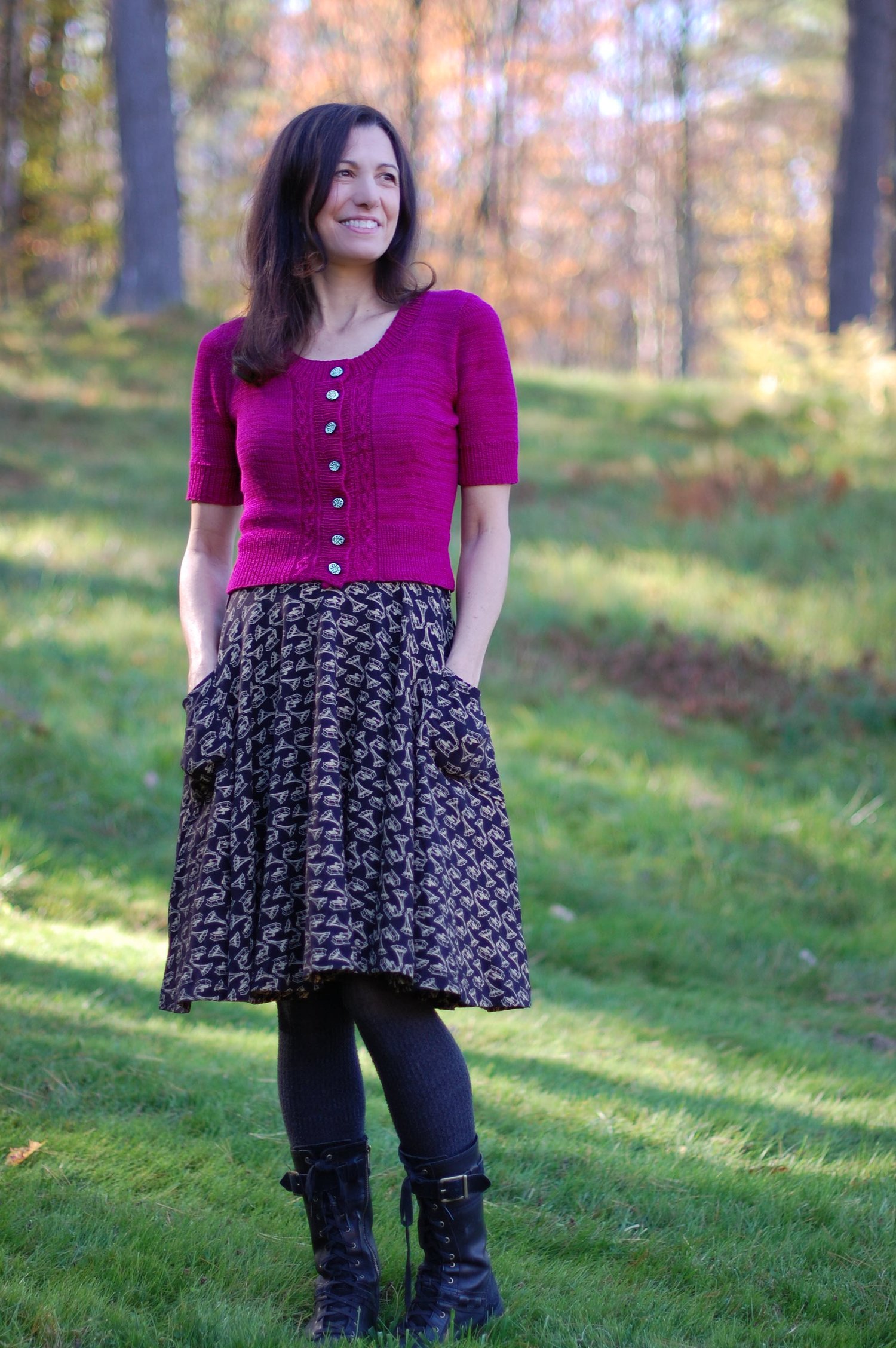 Bernadette's Cardigan (knitting pattern)
On Sale
$8.99
This listing is for the knitting pattern (pdf instrutions) only.

Get ready for cool, fall weather in this ode to the cute cardigans worn by the character of Bernadette in The Big Bang Theory. Bernie is a famously short, sweet, and sassy microbiologist who turned out to be the perfect foil for Howard Wolowitz.

Her outfits through most of the series always one of these cute, cropped cardigans, and she must have worn one in 20 different colors! And no wonder--it's versatile enough to wear with skirts or jeans, so you may need this in more than one color, too.

Bernadette cardis were always cropped with a gorgeous scoop neck that flatters both the buxom (like Bernie) and the less-buxom (cough like me!). I've added delicate cables along the side of the buttonbands and kept the cables in pattern through the deep ribbing at the hem. The back is all stockinette.

Sizing runs from a 29" bust to a 65", and it's intended to be worn with little to no ease--choose a size that's closest to your actual full bust size.

The hem is intended to end just barely below the natural waist, so there is no hip shaping--only waist shaping.

The cardi is worked from the shoulders down with set-in sleeves that are worked simultaneously with the upper bodice--you get a perfect set-in sleeve with no seaming, and you only have to pick up a handful of stitches at the top of the sleeve cap.

Sound intriguing? There's a photo tutorial to guide you (yep, I'm awesome like that!) through this cool technique as well as extensive notes on how to select a size and modify to your body and fit preferences!