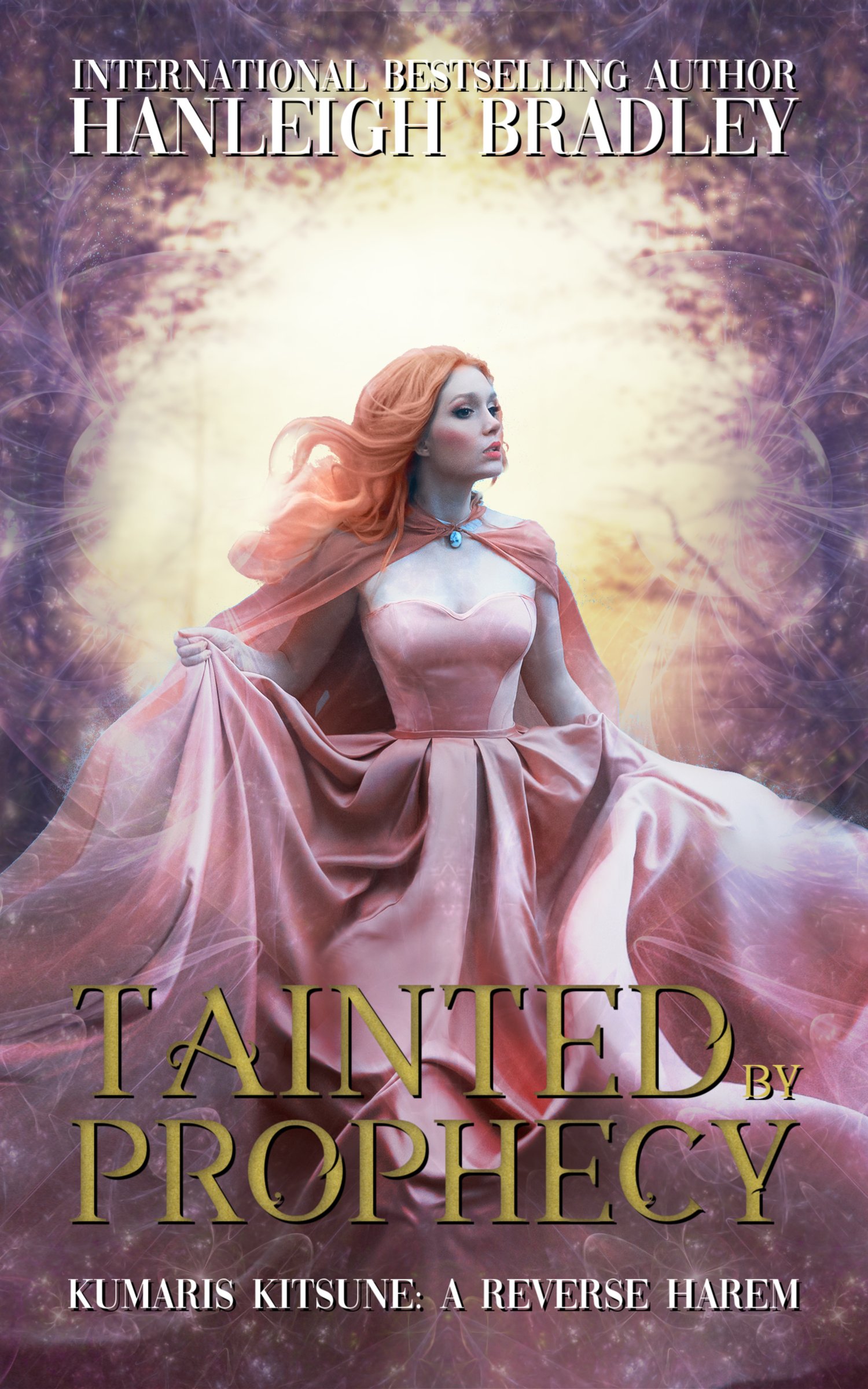 Tainted by Prophecy E-Book
On Sale
Pay what you want:
(minimum £3.00)
When she saw him for the first time, it was like putting a face and a voice to a soul she already knew well.


The new Kumari is under attack in Tainted by Prophecy, a Fantasy Reverse Harem from International Bestselling Author Hanleigh Bradley.

Even at its very beginning, her reign felt tainted by the prophecies that surrounded it and the death that they foretold.


They were dark, speaking of unknown evils and the potential destruction of the realm and even the eradication of magic. It was not a destiny that Bae, the Kumari, wanted but it was the one allotted her.
Bae wished that she could deny them, call them falsehoods but she couldn't, not when the fate of the whole realm rested on her shoulders.


It might cost her her life, or the lives of those she loved most, but she would stop at nothing to save magic, save her ren and hopefully save herself.


Tainted by Prophecy is the second book in Kumari's Kitsune, a seven book Fantasy/ PNR Reverse Harem Series.

Magic calls to magic. Heart calls to heart. Mind calls to mind.

"A magically addictive action packed fantasy Romance. I was totally enthralled."