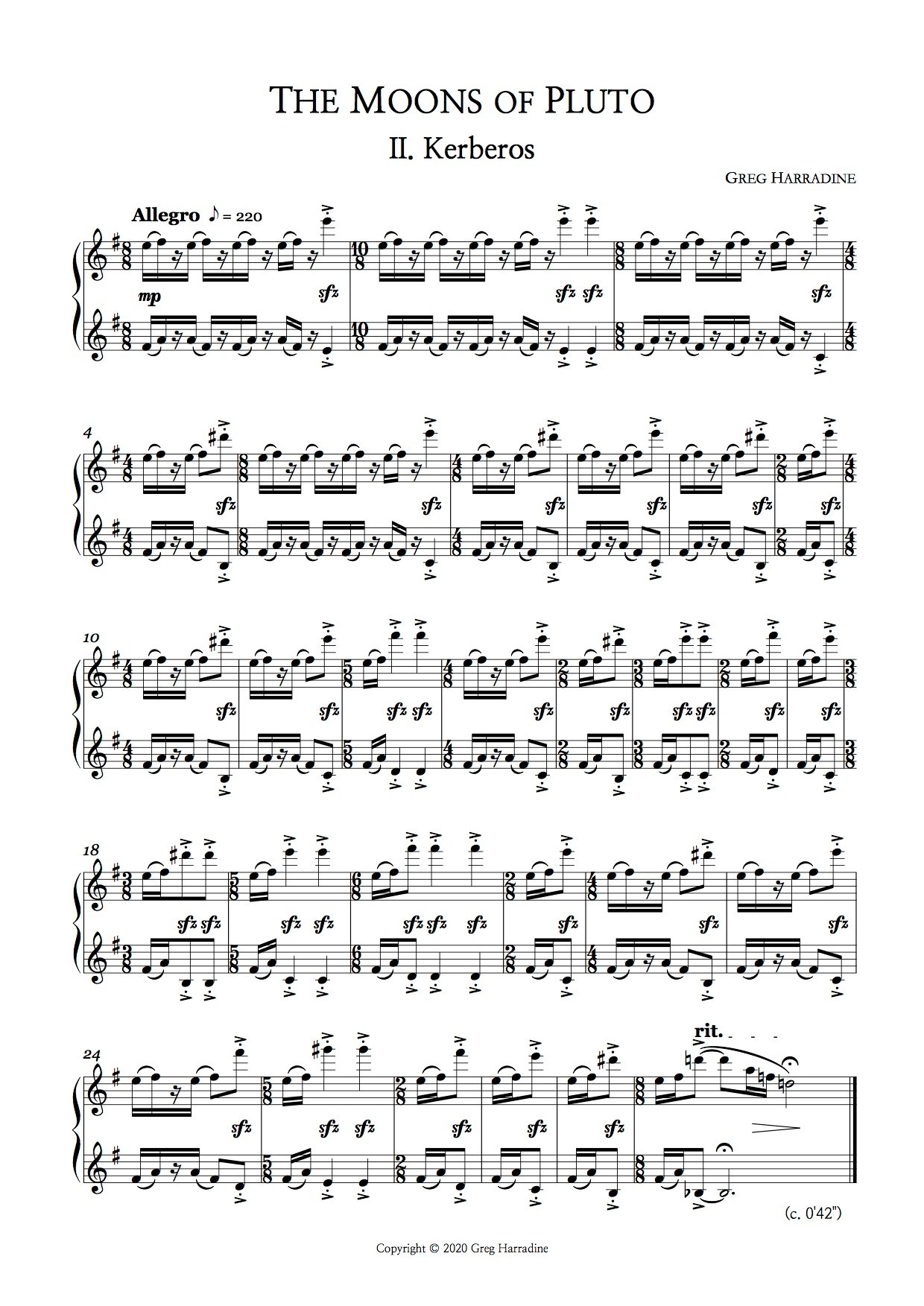 The Moons of Pluto — II. Kerberos (piano score PDF)
On Sale
Pay what you want:
(minimum £2.50)
Preview
The Moons of Pluto — II. Kerberos — Greg Harradine
Solo piano score.
Listen on YouTube.
Key
: E minor.
Duration
: c. 0:42
Grade/level
: 4 / early intermediate
Style/mood
: playful, quirky
1 page. 29 bars.
This is the second in a set of five piano works inspired by the moons of Pluto. Much music has been written celebrating the planets (Holst is far from the only culprit). But what of the moons, and the moons of Pluto in particular? Pluto — that poor demoted planet, no longer in the list of satellites that we learn by heart in childhood. I hope my set of five pieces can help redress the balance.