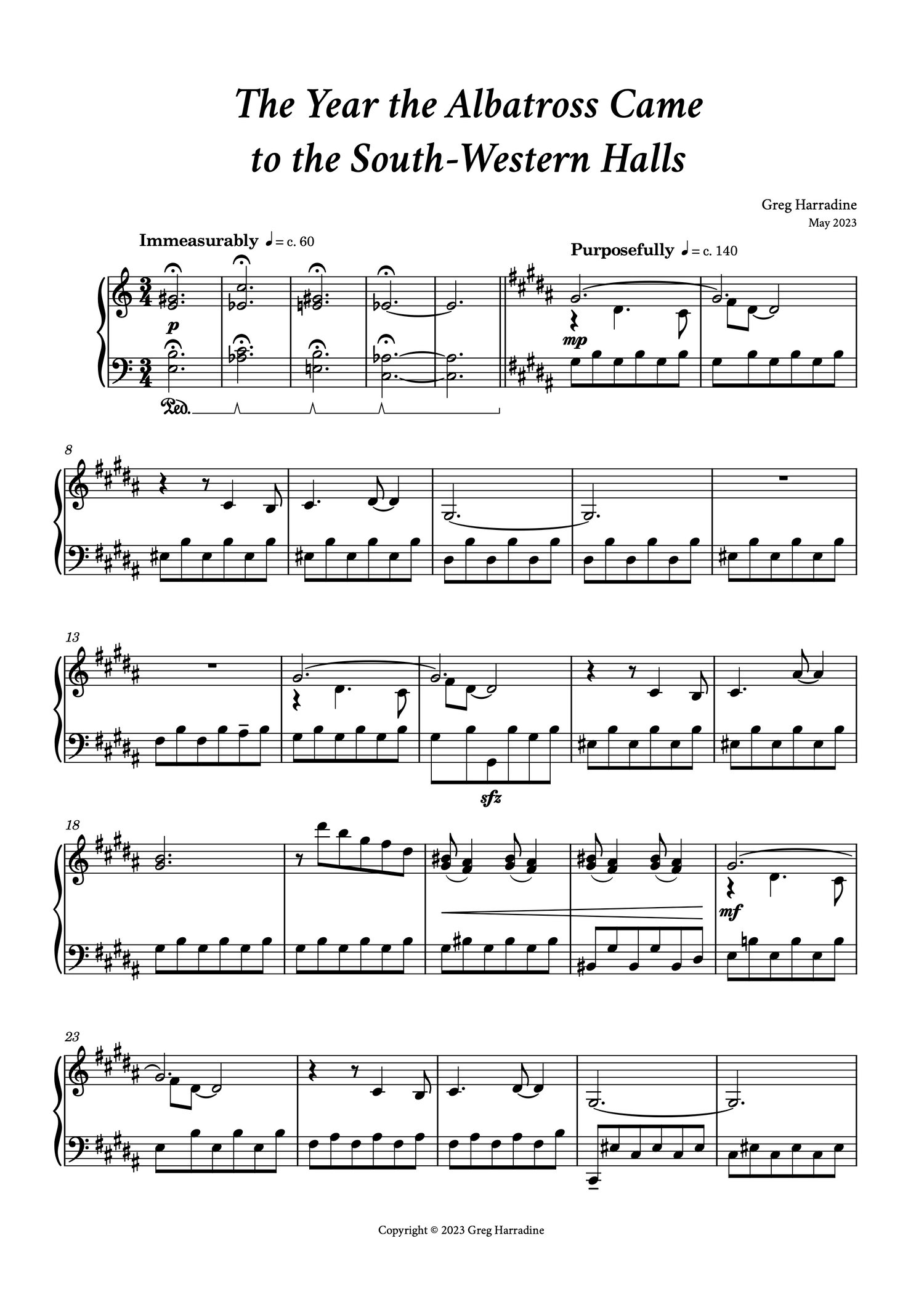 The Year the Albatross Came to the South-Western Halls (piano score PDF)
On Sale
Pay what you want:
(minimum £2.99)
Preview
The Year the Albatross Came to the South-Western Halls — Greg Harradine
Solo piano score. Listen on YouTube.
Key: G# minor.
Duration: approx. 4:15
Grade/level: 6 / late intermediate
Style/mood: haunting
6 pages. 134 bars.
Have you read the novel Piranesi by Susanna Clarke? No? Then I suggest, kindly but firmly, that you do. This piano piece is inspired by that mind-expanding story, and it attempts to capture something of the atmosphere of the House and of the psychological journey of the individual once known as Matthew Rose Sorensen.