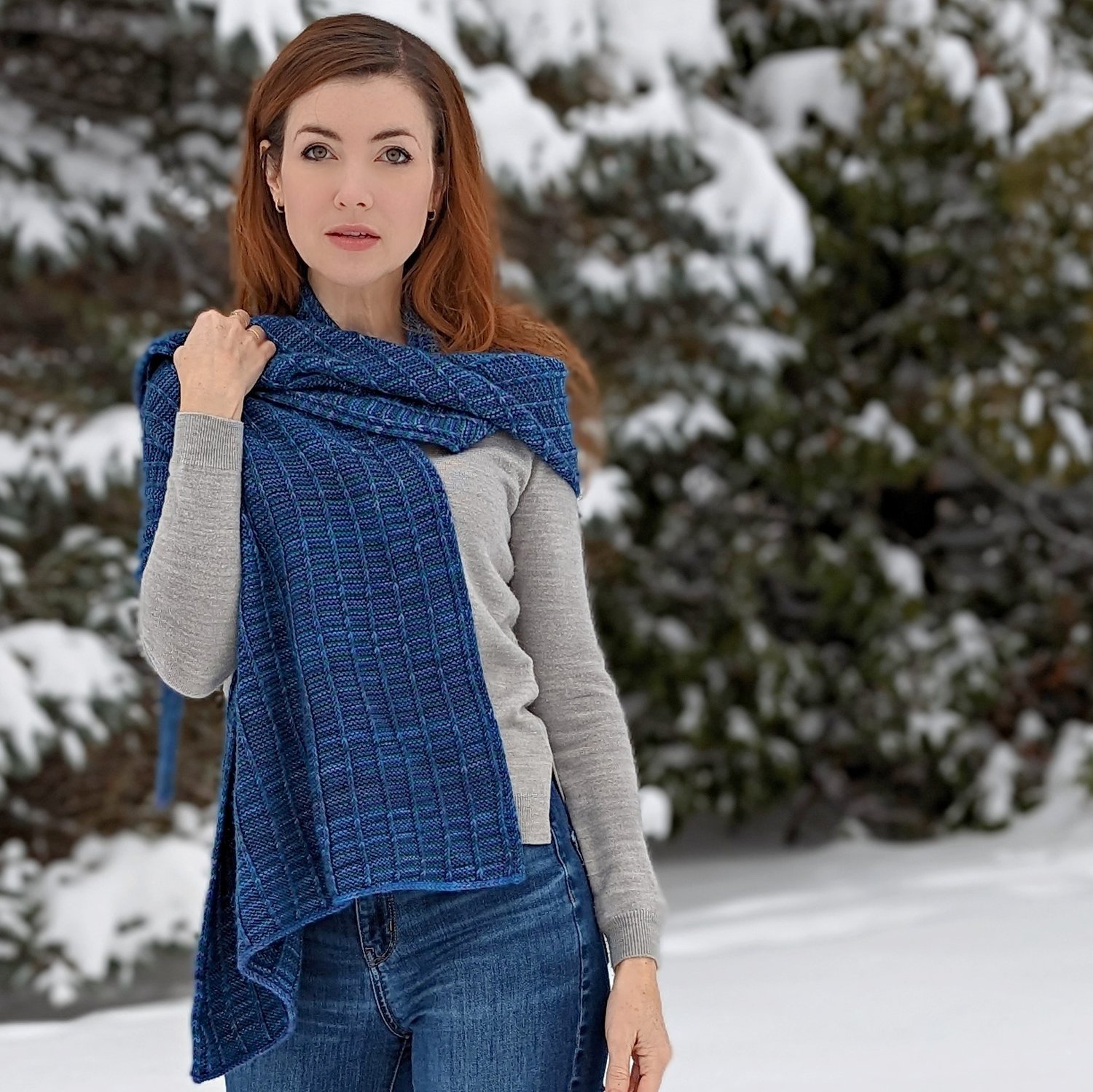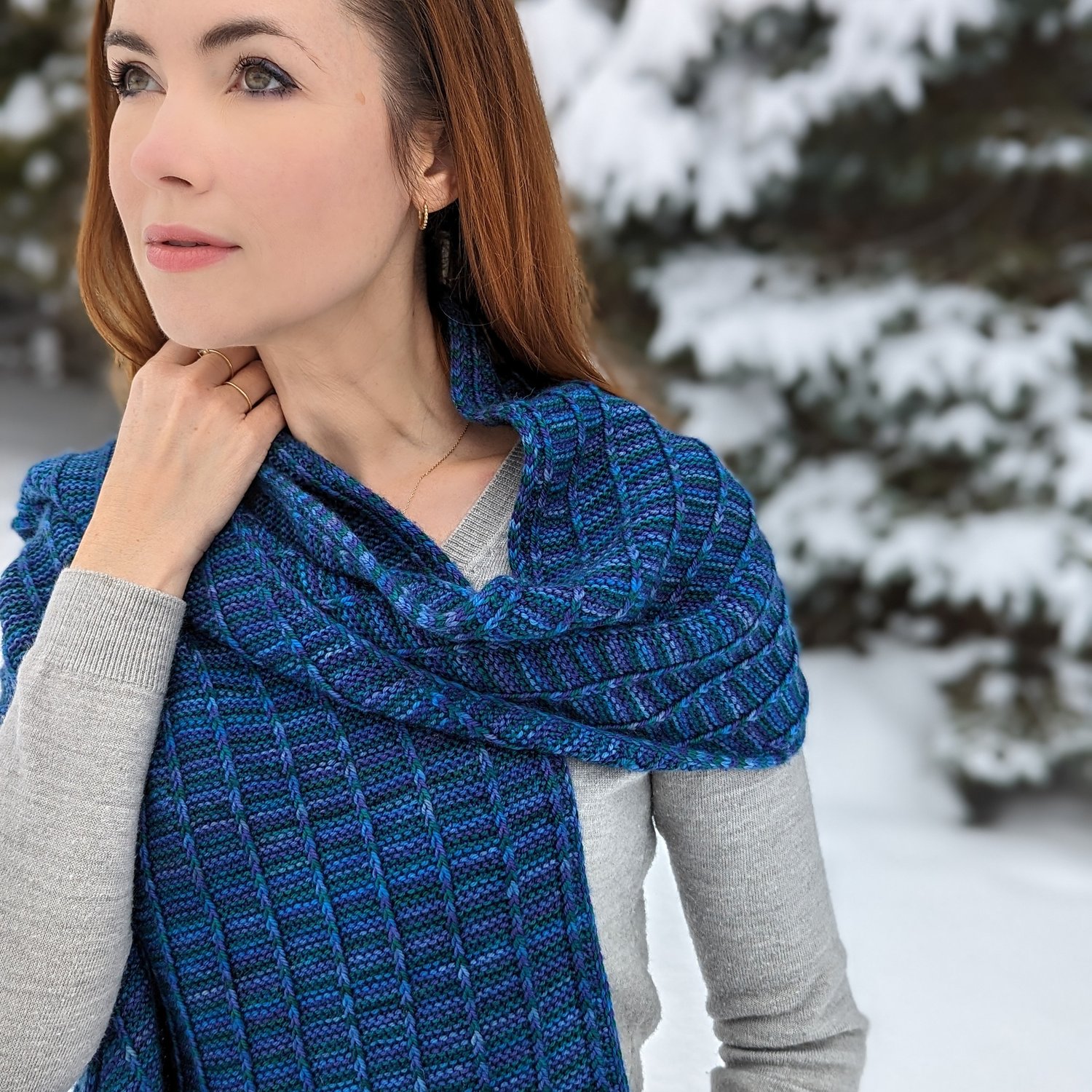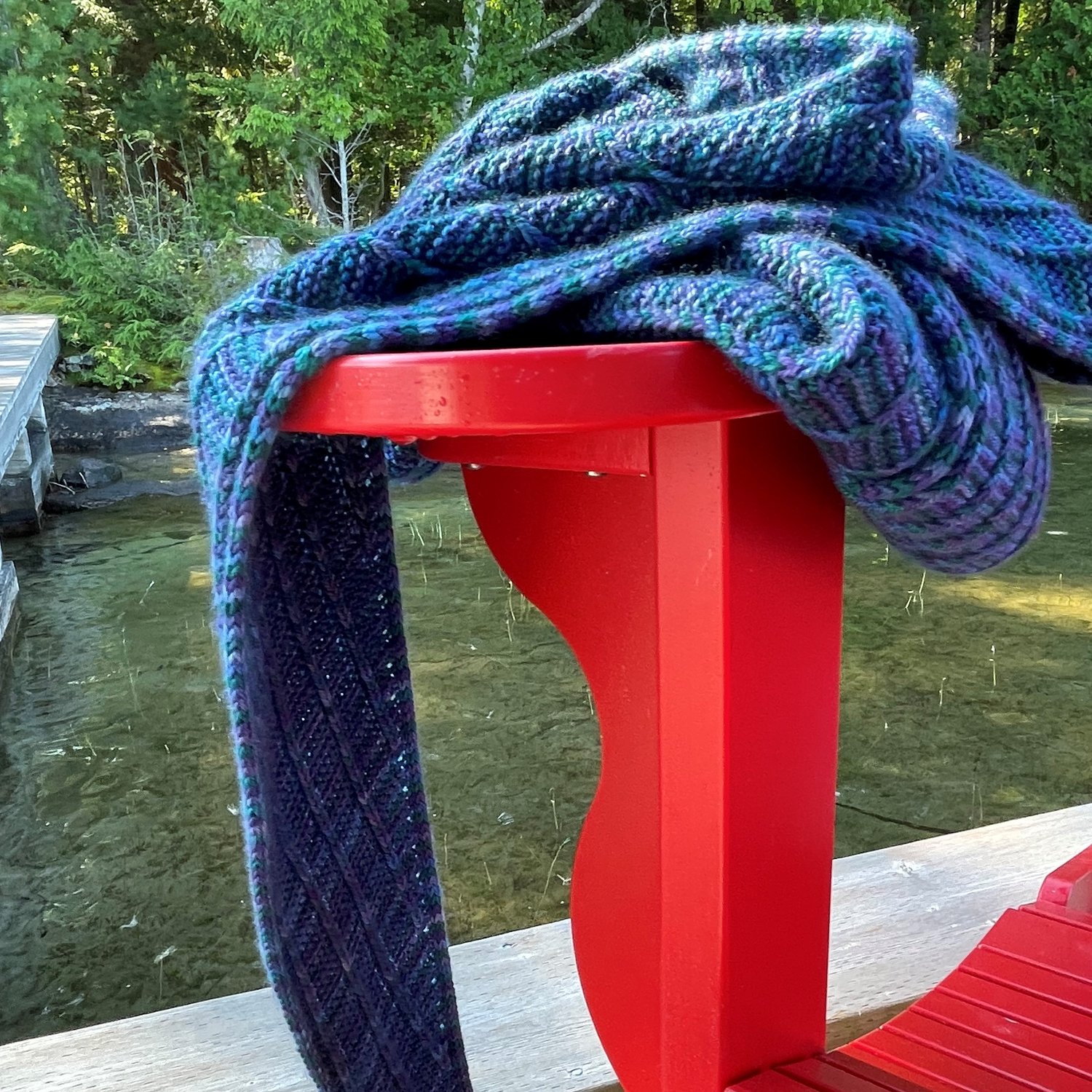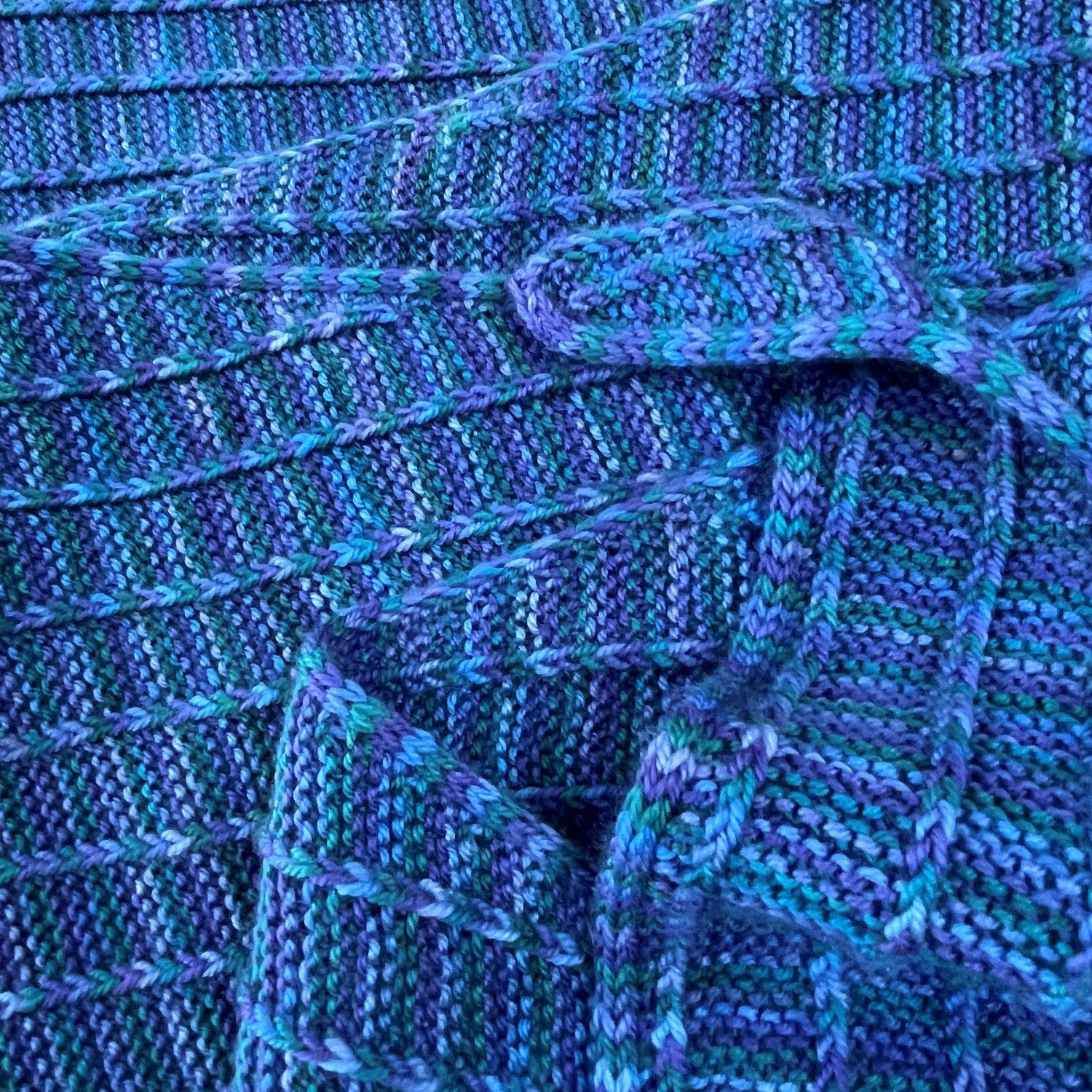 Three's a Charm Shawl
On Sale
$8.00
This shawl uses three yarns in a reversible slipped stitch pattern. Since I learned to create 3 colour garter stitch, I continue to be amazed by how natural and rhythmic this form of colourwork is.
An easy to memorize eight stitch repeat forms the body of this shawl. It starts out small and more lines emerge as the shawl widens. Work to your desired length or until you run out of yarn.
Three colour garter stitch presents a very gentle striping in the fabric. The three colour sequence is more pronounced in the i-cord edges and raised reversible lines. The fabric, combining these two elements, juxtaposes these two ways of displaying colour that gives the fabric an unconventional modern feel.
I used
Sweet Georgia Yarns Party of Five Sets
 for colour inspiration! The pattern outlines how to use these curated colours to create combinations of three colours. Form subtle stripes as shown in the sample (Lupine, Sapphire and Deep Cove) or create a bolder, modern fabric with a Party of Five Set that moves between colour families.
This shawl wraps you in luxury with incredible drape and squish when knit in Sweet Georgia Cashluxe Fine. The very round yarn construction makes the reversible lines truly pop off the surface of the fabric.
Finished Measurements: Length: 73 in/ 185 cm; Width: 24 in/ 61 cm; Wingspan: 76 in/ 193 cm
Yarn: 3 colours of fingering weight yarn; 400 yd each
Suggested Yarn: Sweet Georgia Cashluxe Fine in Lupine, Sapphire & Deep Cove
Needles: 3.25 mm/ US #3
Gauge: 26 st and 54 rows to 4 in/ 10 cm in garter stitch
Alternatives: use 3 colours of any weight of yarn & needles appropriate for the yarn -- knit till you run out of yarn! 
Smooth yarns in solid/tonal colours are recommended.
Tech editor: Kate Atherley
Subscribe to my newsletter
and receive a free pattern too.