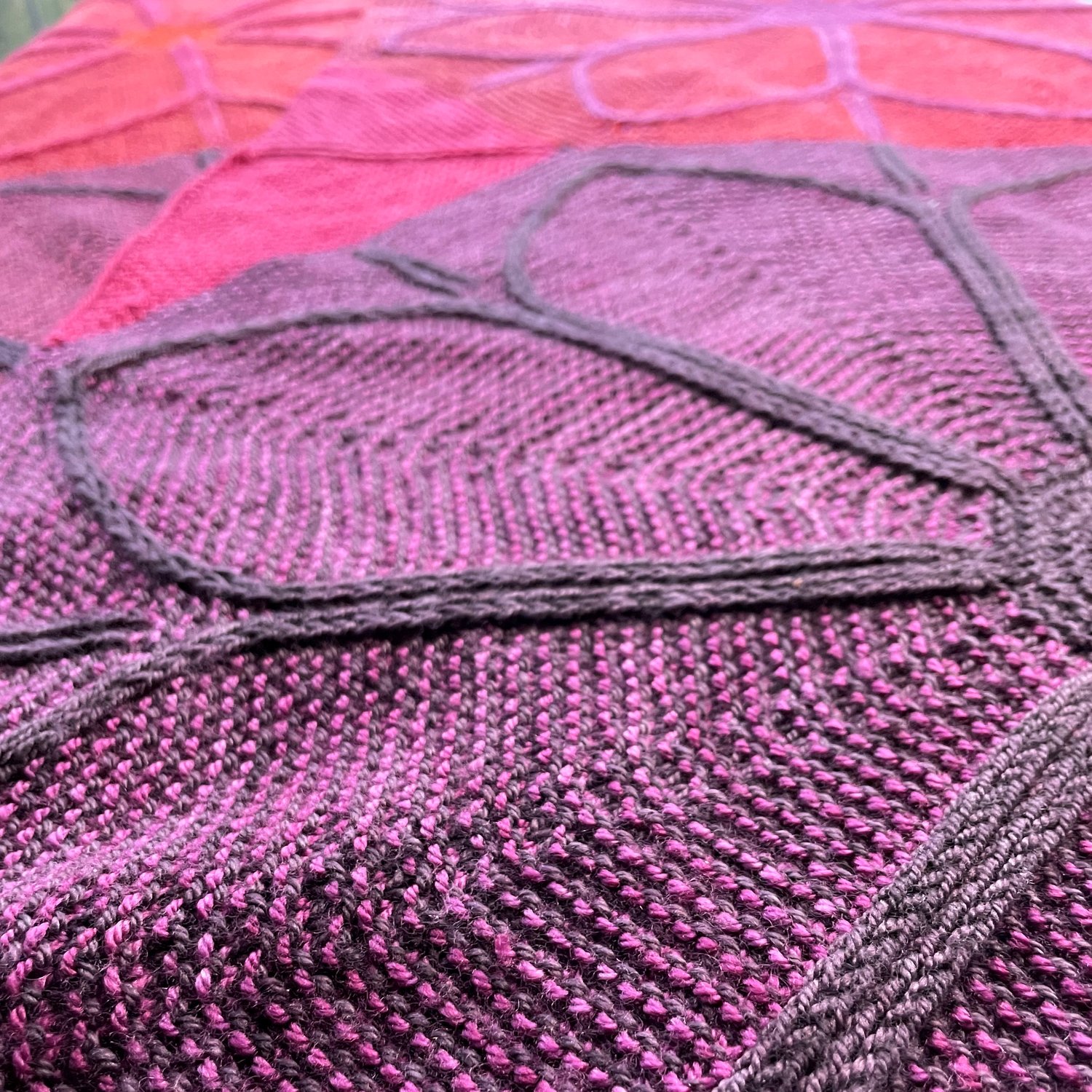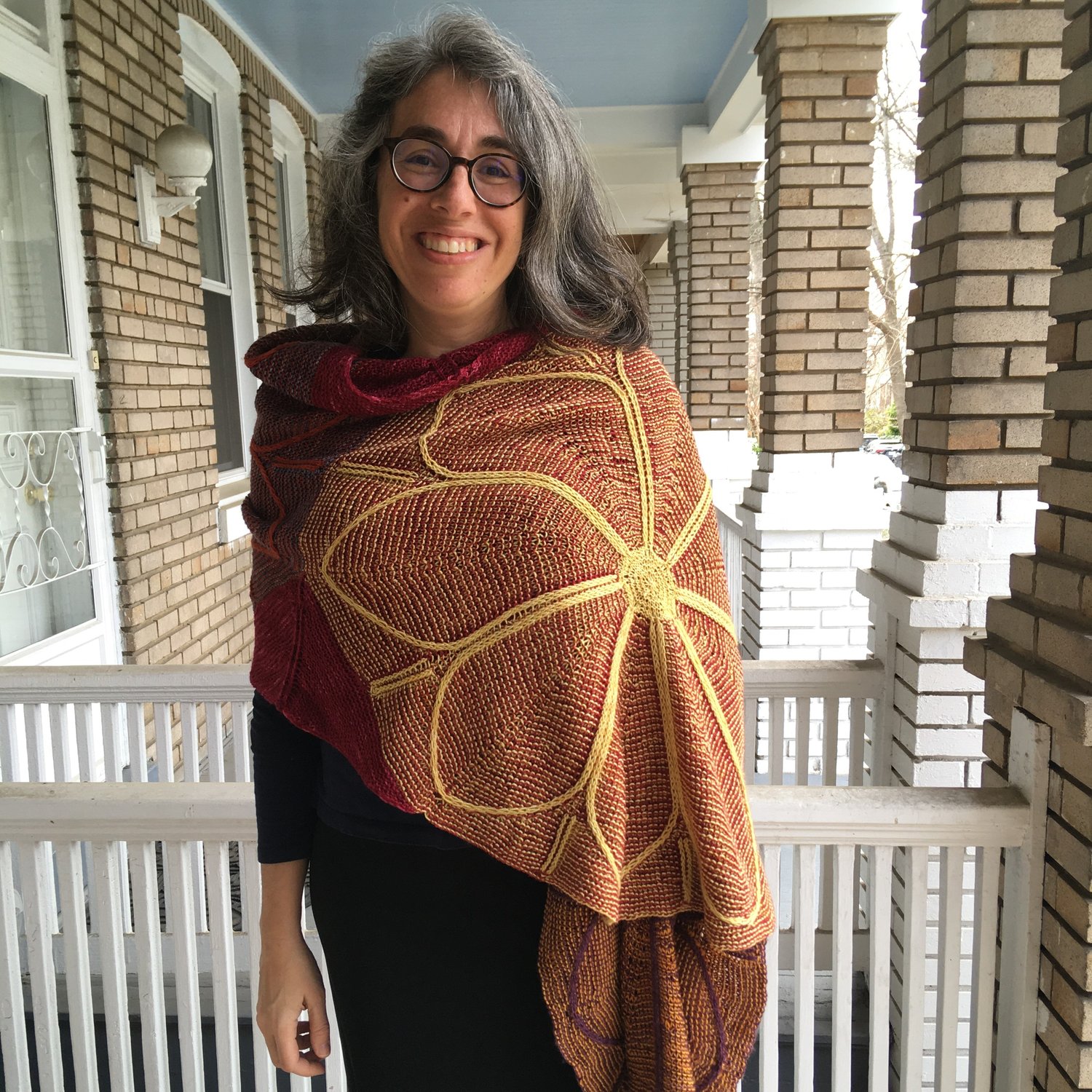 Got Your Back Wrap
On Sale
As I knit this wrap, I thought about four of my best friends. Each are strong, vibrant people with a beauty that radiates from their core. We met 16 years ago when our daughters were in the same Grade 1 class. Our lives have changed in ways we never imagined when our children were young. I am truly thankful they were all with me through this journey.
This wrap is fully reversible and is created with modified 
Fusion Knitting
. Each flower is worked from the centre out and grafted to an adjacent flower on a common edge. Small triangles complete the sides between the flowers. Each flower uses two colours of fingering weight yarn; each colour will form a flower on one side of the fabric.
This wrap is knit with four colours of fingering weight yarn. The width of the wrap is adjustable by changing the gauge of your knitting. The length is the width times the number of flowers.
Indigodragonfly Studio
has kits for
3 flower
or
4 flower
wraps to create two-coloured or multi-coloured versions -- the colour combinations are invitingly cohesive with enough contrast for bold, striking flowers -- go take a look!
Each flower uses approximately 280 yd/ 255 m each of two colours. There are two triangles between adjacent flowers. Each triangle uses 45 yd/ 40 m of one colour.
Want to try this technique on a smaller project?  See the Blooming Baby Blanket.
Tech editor: Kate Atherley