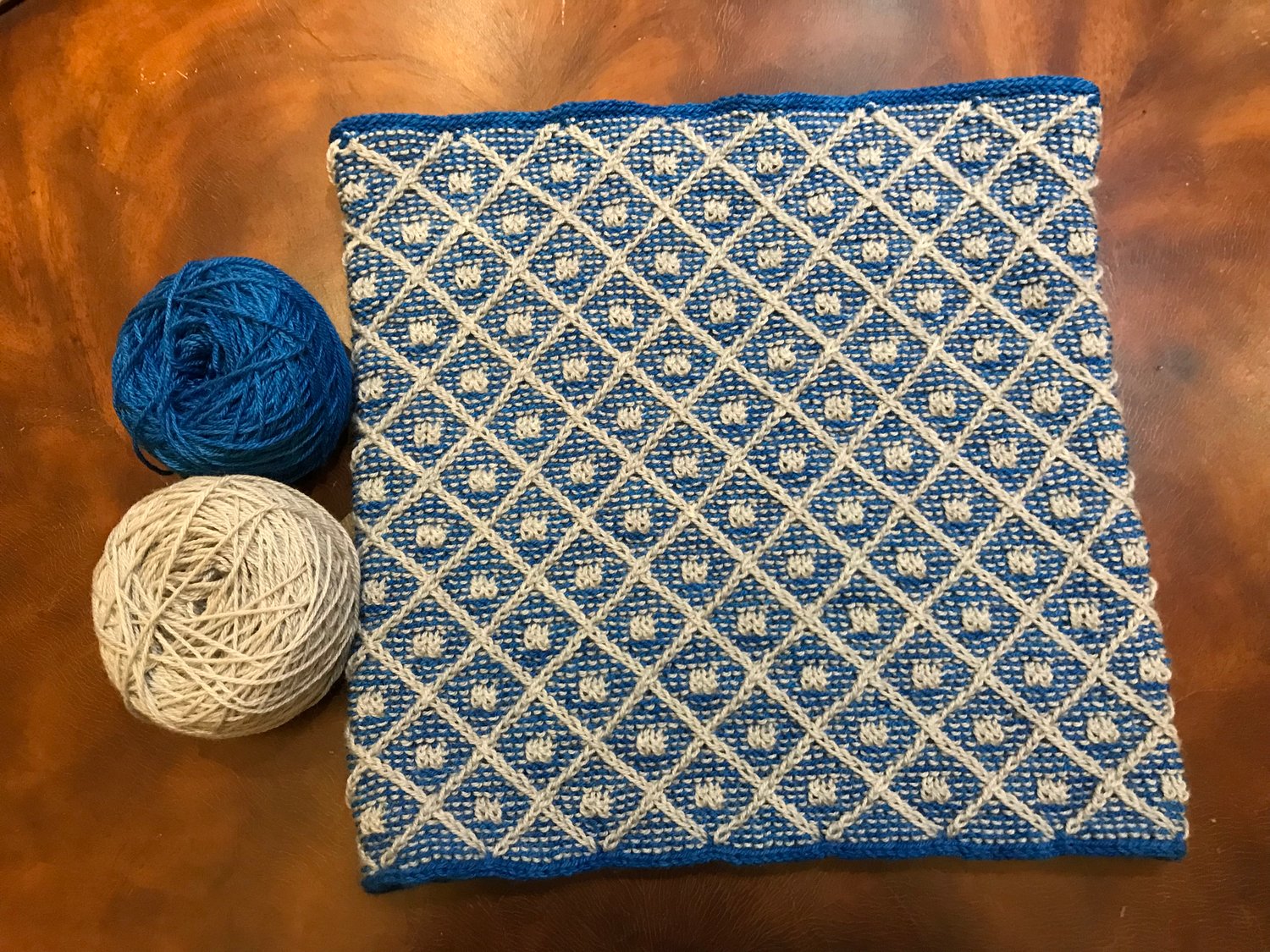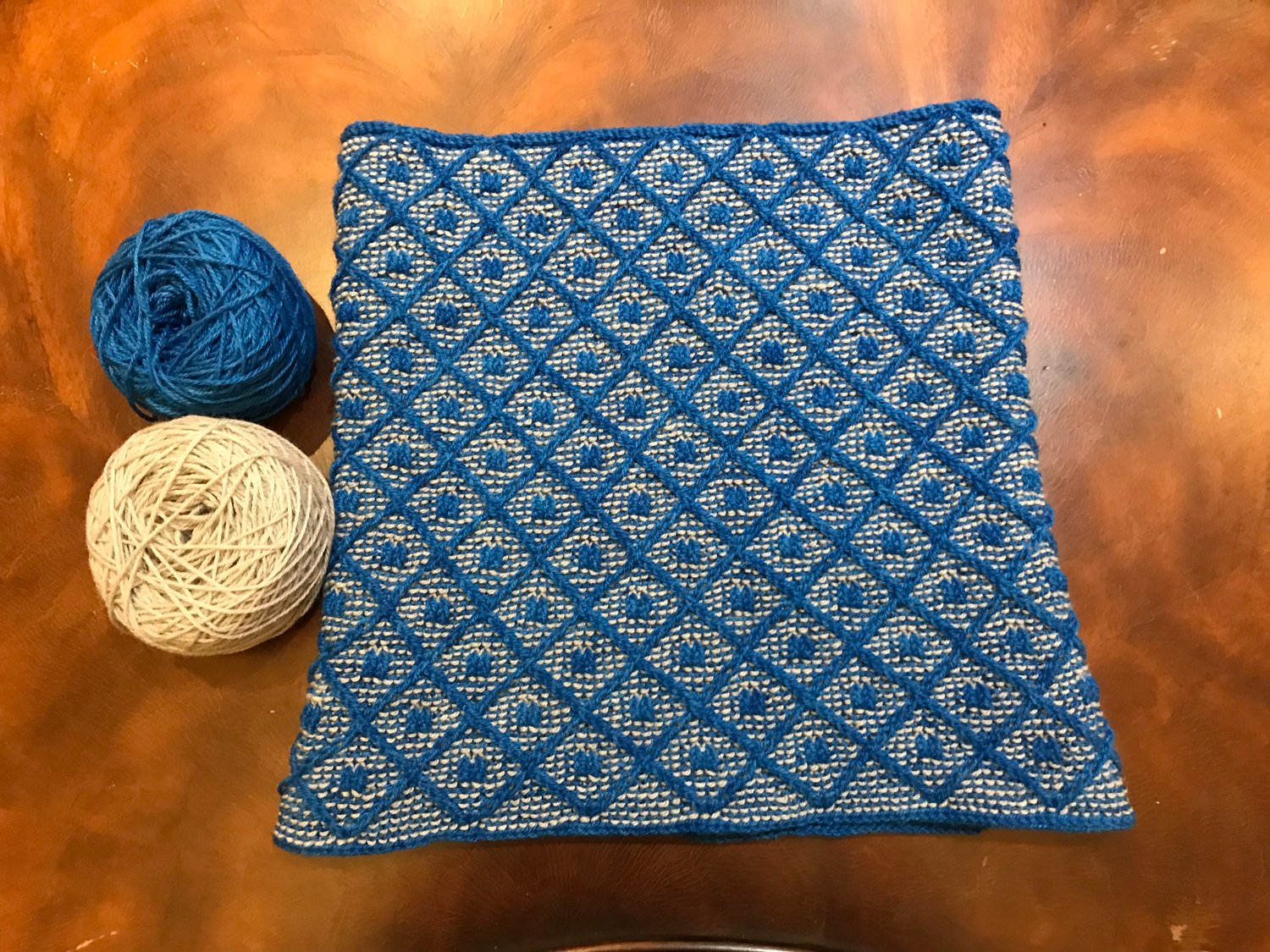 Reversible Coffee Moms Cowl
On Sale
When my daughter started school in grade 1, the moms would drop off their kids and head to the local coffee shop to wake up properly. We did this so regularly that our kids started calling us The Coffee Moms. Our kids are now in university and The Coffee Moms are still going strong. This cowl was designed with The Coffee Moms in mind -- the perfect piece to grab as you rush out of the door in the morning.
This reversible cowl has cables on both sides of the fabric creating a very warm, squishy knit. The different colored cables on each side make it feel like you have 2 different accessories.
This cowl is knit in the round using the 
Fusion Knitting 
technique. Unlike fabrics from other double sided knitting techniques, this cowl has a drape similar to garter stitch fabrics.
The pattern gives instructions for a 24x12in/61x30cm and 48x7.5in/120x19cm cowl or instructions for adjusting this to any size. The two size given require (280, 400)yd/(256, 366)m or each yarn.
Miss Babs Woodbury was used on this design. Its smooth finish and lustre add a sparkle to the cables.
If this looks difficult to you, the 
Reversible Step Series
 of patterns is an introduction to 
Fusion Knitting
. 
Fusion Knitting Tutorials
 show how to do the most commonly used cables without the use of a cable needle.
Subscribe to my newsletter
 and receive a free pattern too.
Tech editor: Kate Atherley
Published in
Mary W Martin's Store
Craft: Knitting
Category: Neck / Torso → Cowl
Published: September 2019
Suggested yarn: Miss Babs Woodbury
Yarn weight: Fingering (14 wpi)
Gauge: 25 stitches and 50 rows = 10 cm in garter
Needle size: US 3 - 3.25 mm
Yardage: 600 - 800 yards (549 - 732 m)
Sizes available: (24, 48)in/(61, 120)cm
Languages:  English
See
RAVELRY Pattern Page
for more pictures and link to other projects.