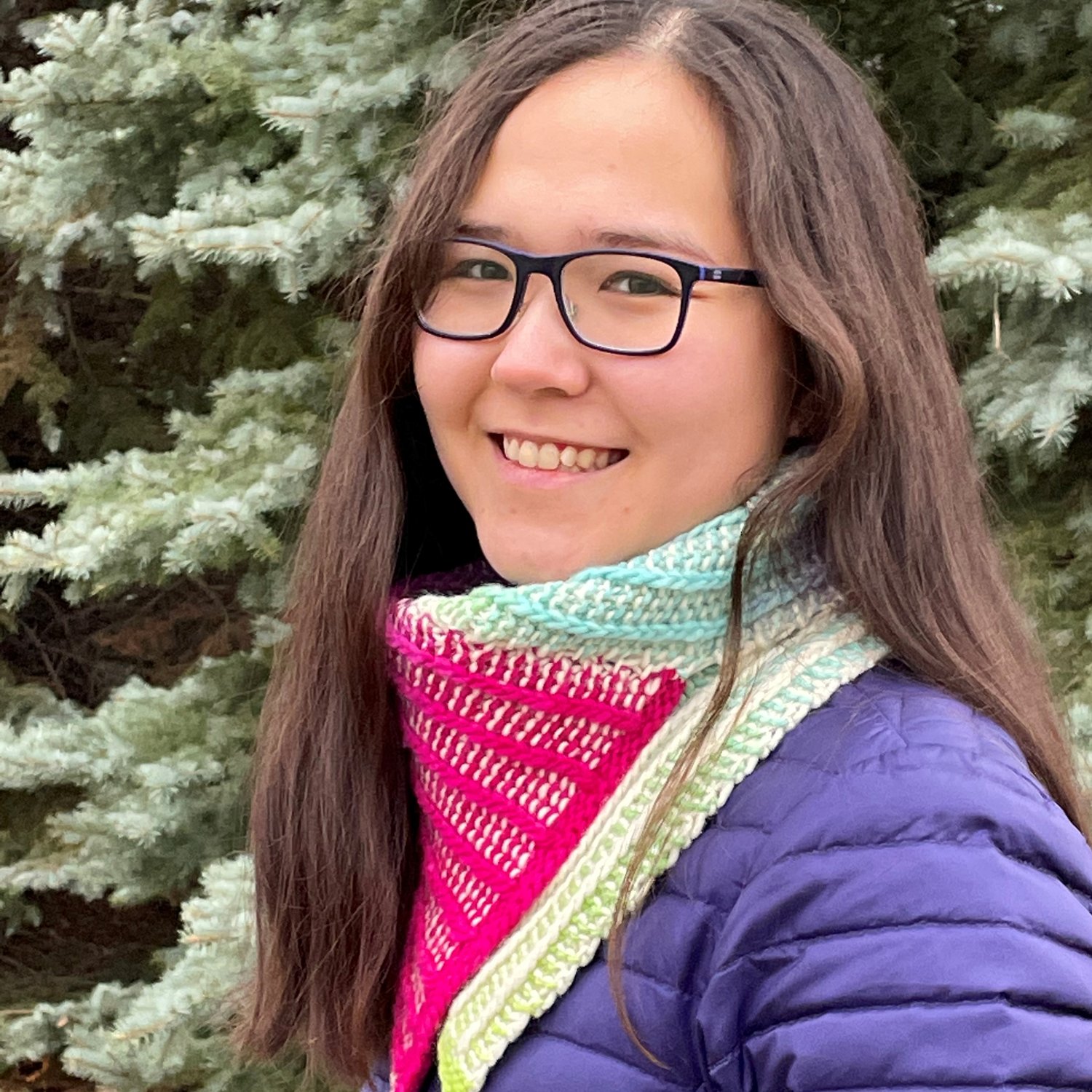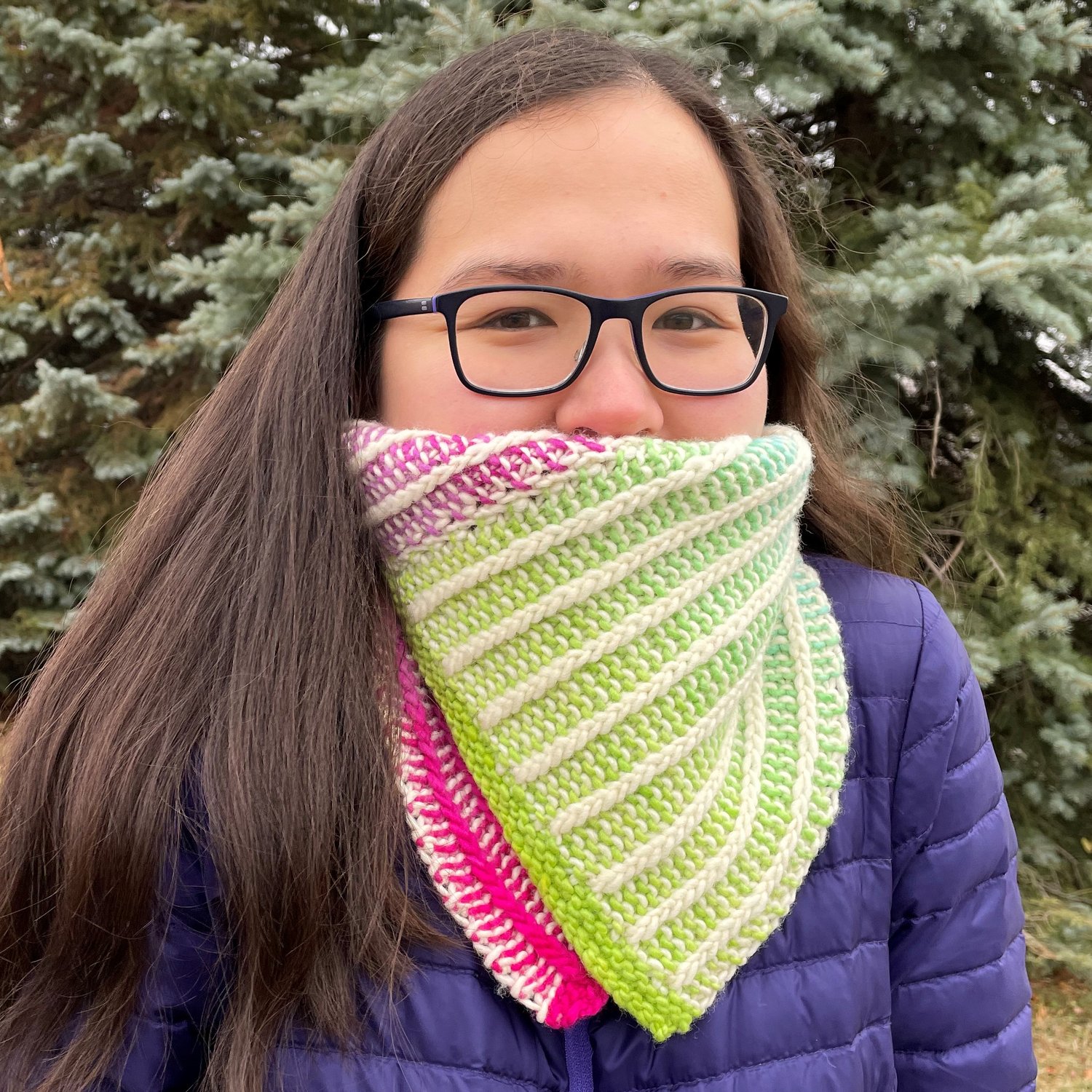 Carried by the River Cowl
On Sale
This cowl can be worn with 4 different looks!

I was at a Starbucks a few days before Cat Bordhi passed away and came across her 
Rio Calina Cowl 
pattern. Even before I finished reading it, I was tearing up my paper napkin and trying to pin it together with stitch markers to test out her intriguing folding technique. For the next couple of days I couldn't think of anything else as I knit as fast as I could. The only way I could believe that the folding works was to have the seamed cowl in hand. It turned out exactly as described and it was reversible too!
Using Cat's amazing fold, a reversible slipped technique and a gradient, this cowl can be worn 4 ways.
This makes a quick gift as it feels like you are knitting a very short (30 inch/76 cm) worsted weight scarf. The reversible lines are super squishy and the cowl tucks into the top of your winter coat with no extra bulk. With Freia Handpaint Ombres, you will have so much fun choosing a colour for each of your friends and family.
If you are interested in a similar reversible design in a scarf or wrap form, please see 
The Path is Clear
Yarn Substitutions: This pattern works with yarns of any weight, brand or colour. Look for smooth yarns that are similar in weight. Here are some examples that use: big box yarn, solid coloured worsted weight yarns, dk weight yarns, fingering weight yarns.
In honour of Cat Bordi, the net proceeds from the sale of this pattern to the end of 2021 were donated to Cat's chosen charity: 
The Joyce L. Sobel Family Resource Center.
. Thank you for your support! $373 was donated.
Tech editor: Kate Atherley
Ways to learn about my designs and reversible knitting:
Subscribe to my newsletter
 and receive a free pattern too.
Published in
Mary W Martin's Store
Craft: Knitting
Category: Neck / Torso → Cowl
Suggested yarn: Knitwhits Freia Handpaints Freia Ombré Worsted - Gradient
Knitwhits Freia Handpaints Freia Wool Worsted Semi Solid
both are used in this pattern
Yarn weight: Worsted (9 wpi)
Gauge: 16 stitches and 26 rows = 10 cm in stocking stitch
Needle size: US 8 - 5.0 mm
Yardage: 220 - 250 yards (201 - 229 m)
Sizes available: size adjustable
Languages: English
See
RAVELRY Pattern Page
for more pictures and link to other projects.