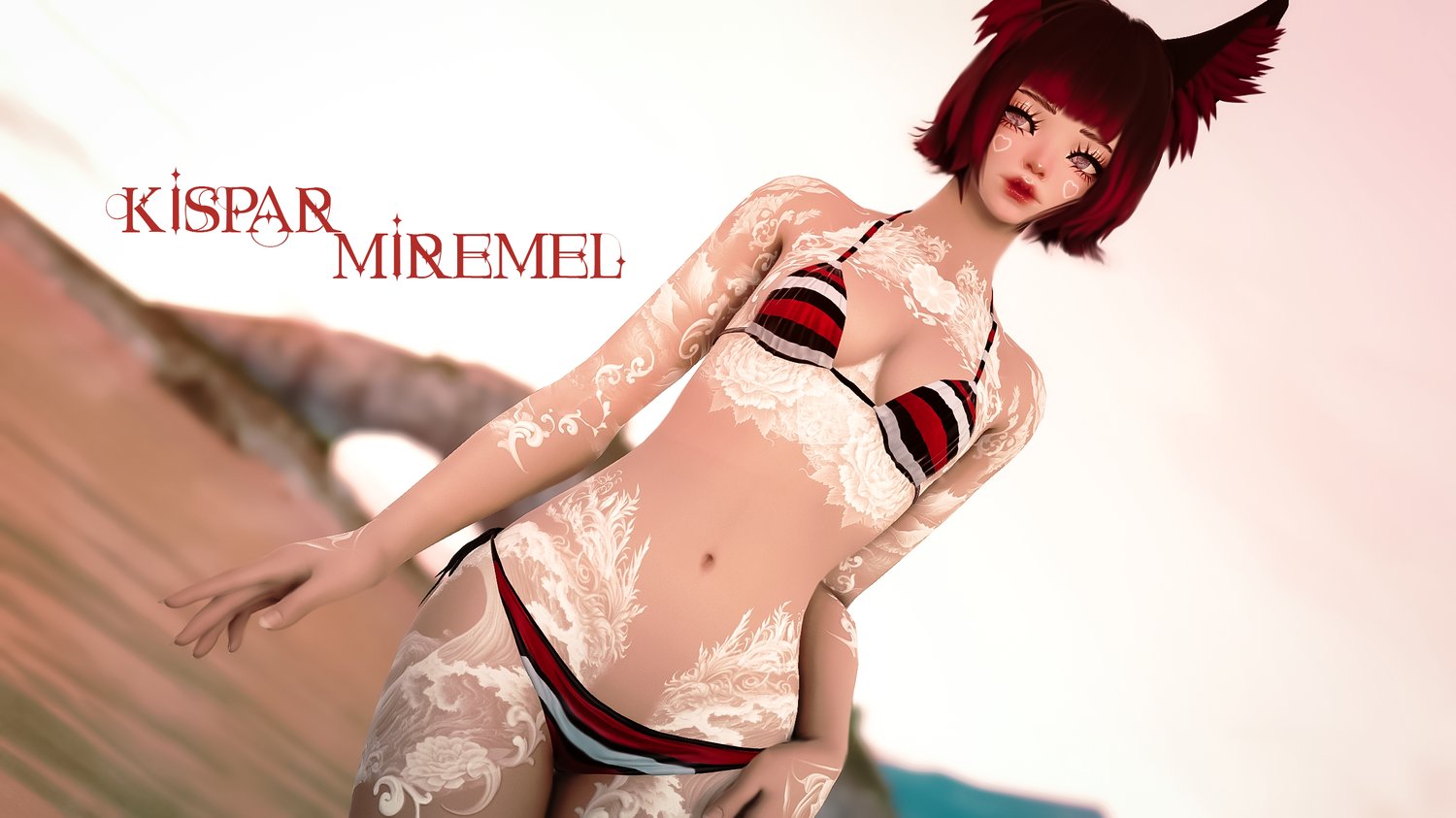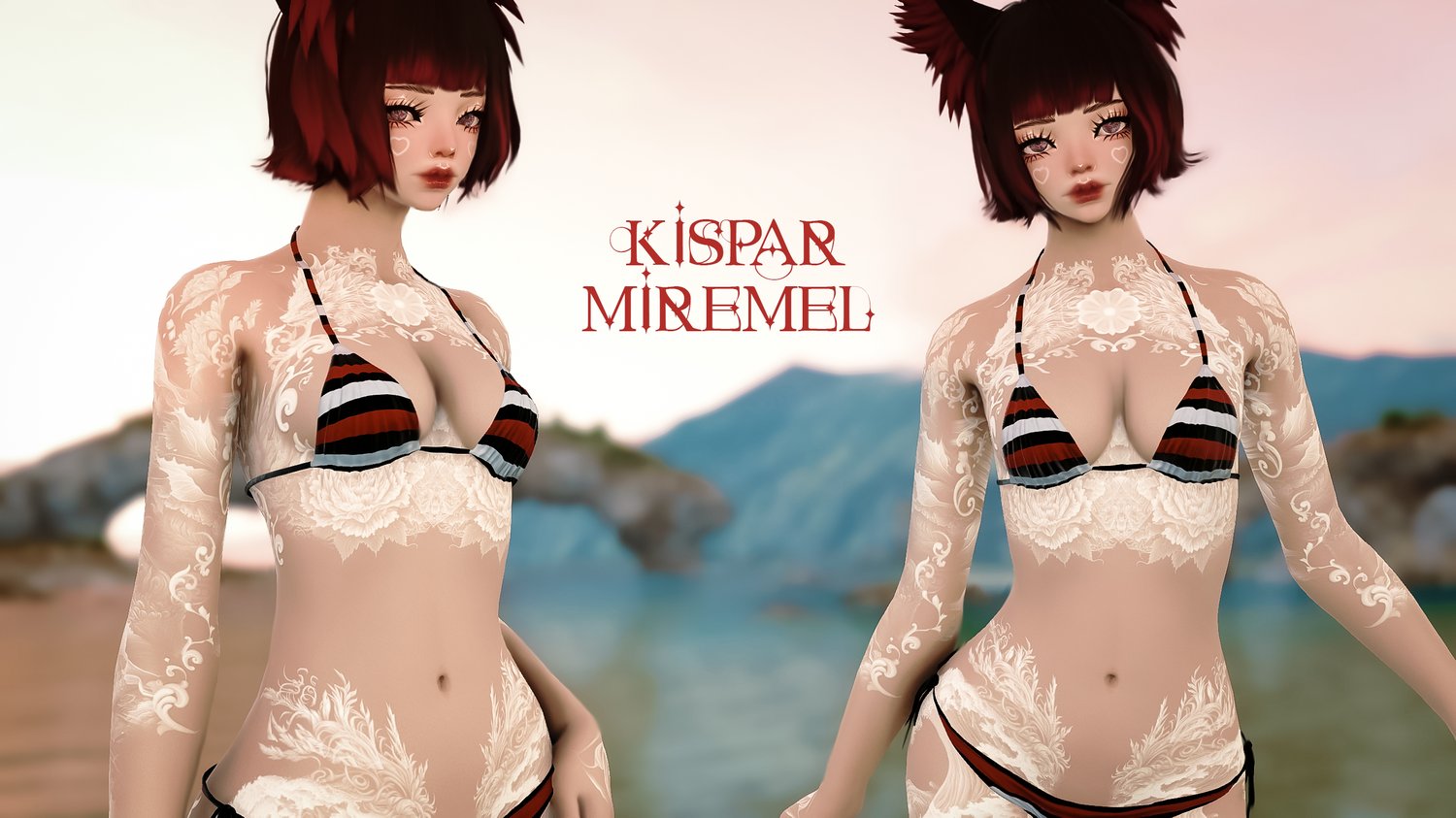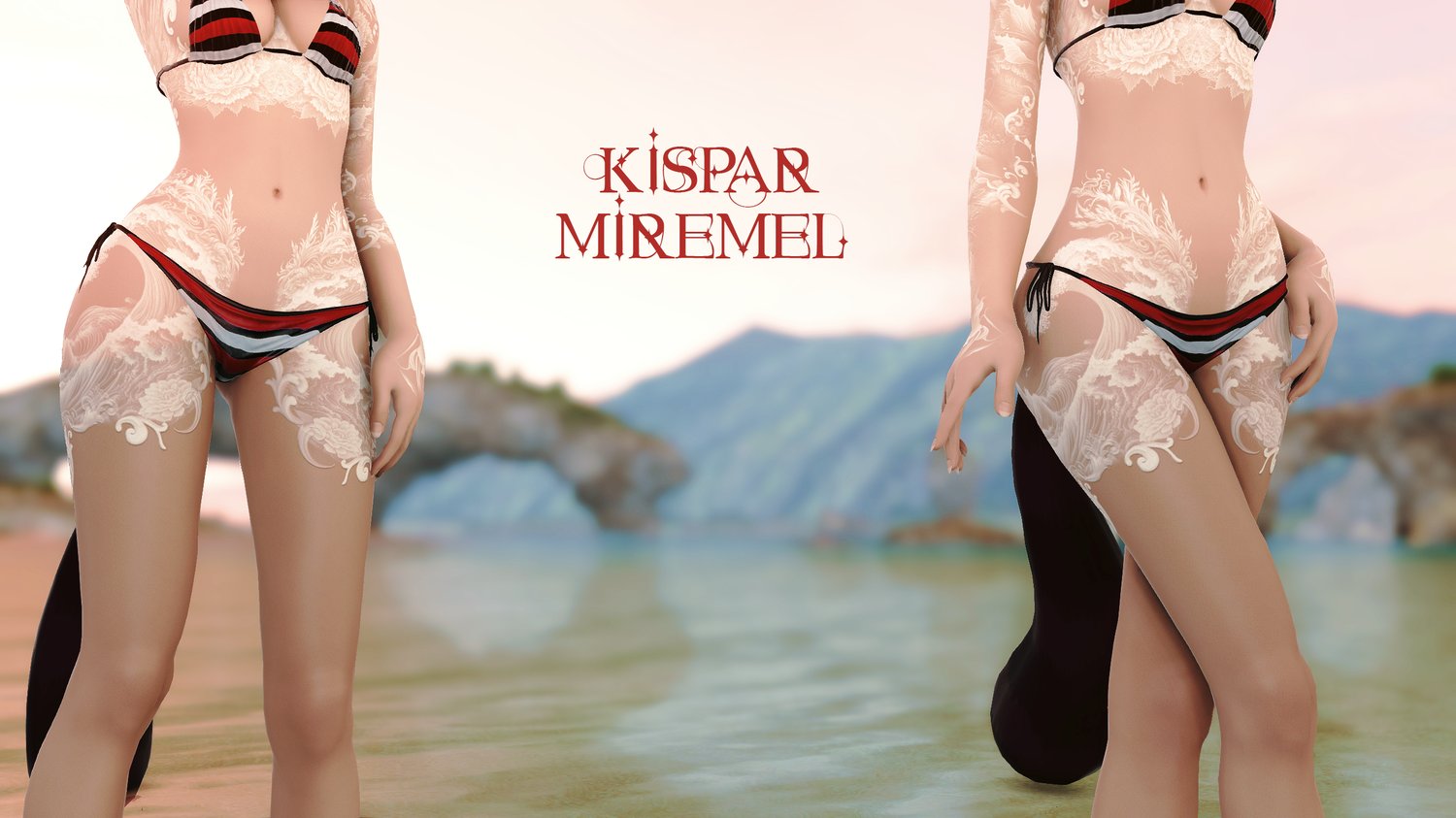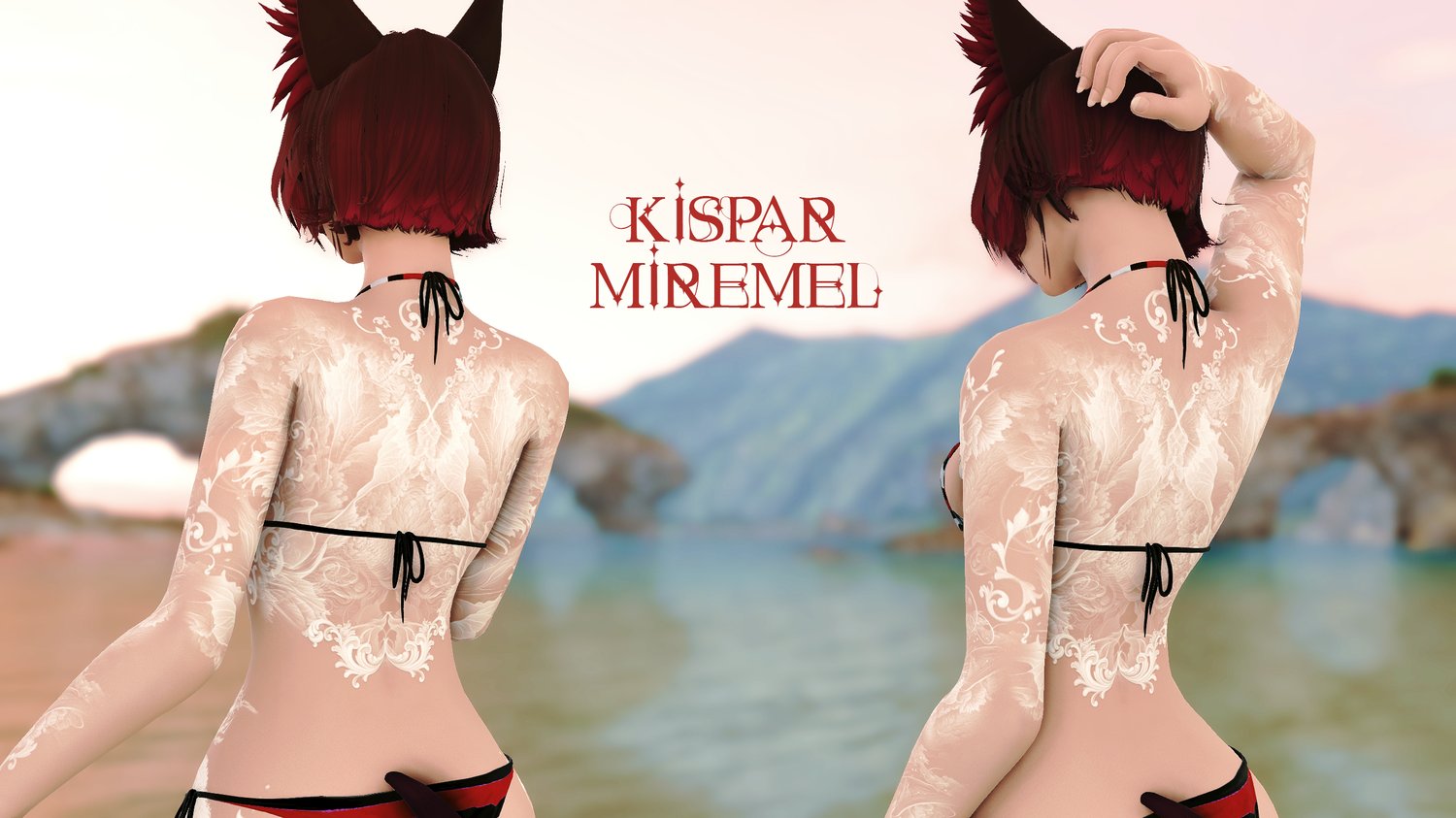 ❀ Miremel ❀
On Sale
❀ 𝙍𝙚𝙥𝙡𝙖𝙘𝙚𝙨
◦ Bibo + Skin Texture.
❀ 𝙉𝙤𝙩𝙚𝙨
◦ Bibo + 
◦ Selene Scales Bibo + (Konekos) 
◦ PSD is included.
◦ This tattoo only comes with Mat B, this is symmetrical so you can make a Mat A to make this tattoo show up on vanilla skin. 
◦ Comes with a normal for middy base bodies and aura's that you will have to use to get the 3D effect of the tattoo.
◦ You can contact me through my discord ❀ Kispar ❀#8888 if you need any help with making the mod pack.
◦ Personal edits are fine! Don't use my work in paid or free commissions/mods, don't claim as your own!
❀ 𝘾𝙤𝙣𝙩𝙖𝙘𝙩 𝙈𝙚
◦ Discord: ❀ Kispar ❀#8888