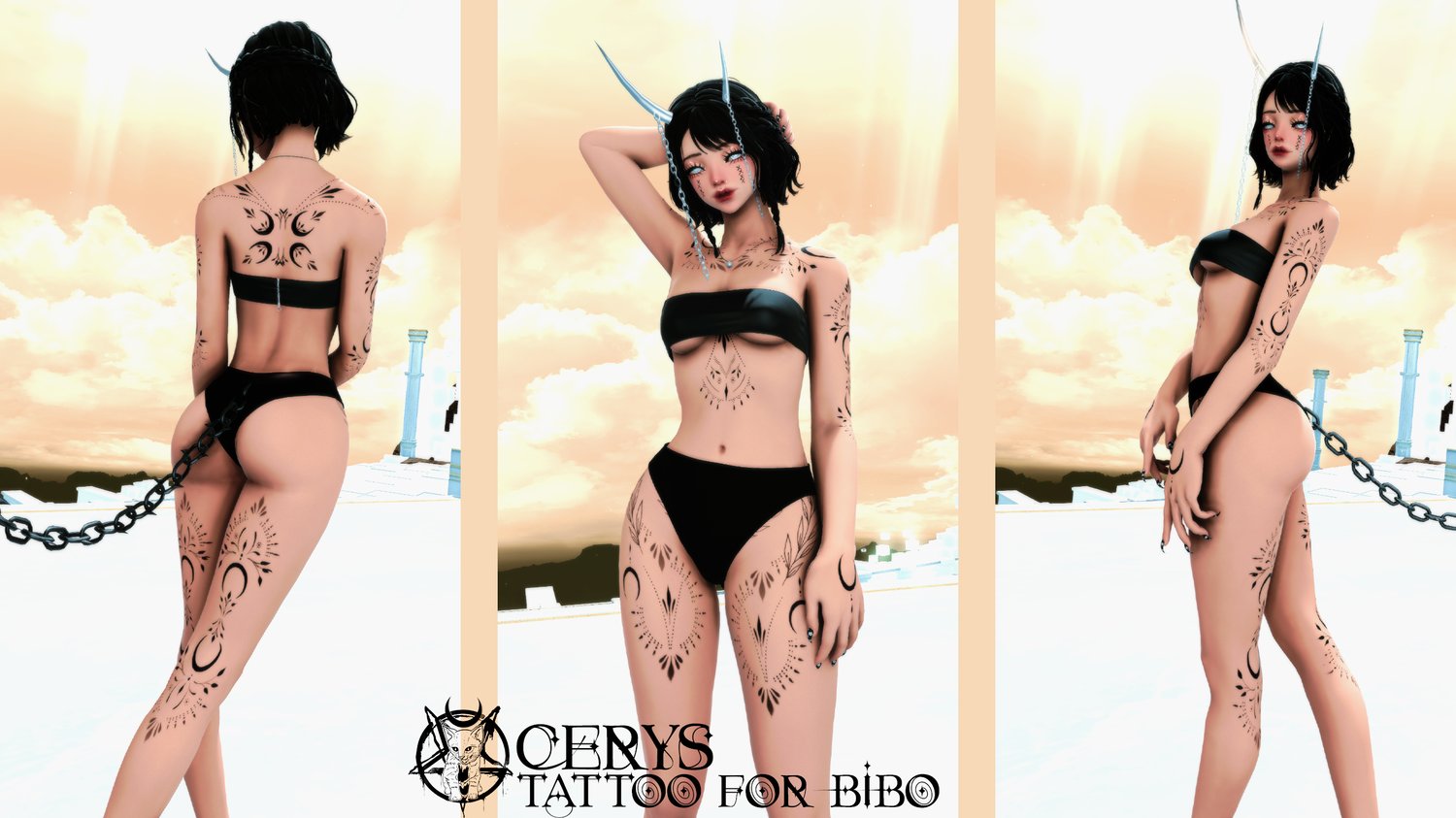 ❀ Cerys ❀
On Sale
☞︎ Comes only with PNG files, you will need to make a mod pack if you use penumbra.

☾ Bibo +
☾ Selene Scales Bibo +
☾ PSD is included
☾ Mat B is included but you can make a Mat A as the tattoo is symmetrical.
☾ Personal edits are fine! Don't use my work in paid or free commissions/mods, don't claim as your own!
☾ All line work is drawn by me.
☾ If you use my mods or poses in your screenshots feel free to tag me on Instagram!
☾ You can contact me through my discord ❀ Kispar ❀#8888 if you need any help with making the mod pack.