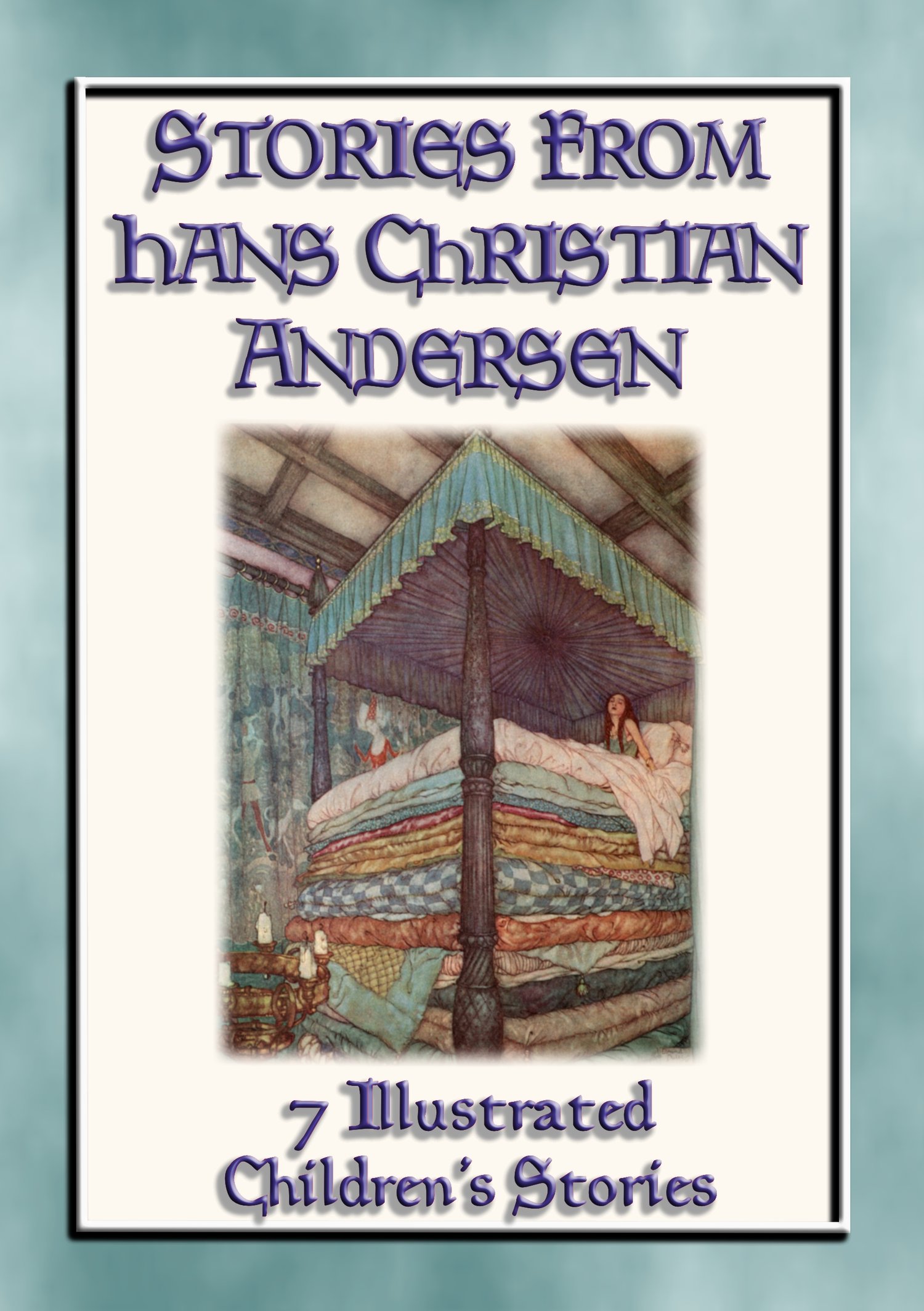 STORIES FROM HANS CHRISTIAN ANDERSEN - 7 Illustrated Children's stories from the Master Storyteller
On Sale
$2.49
In this volume you will find 7 richly illustrated children's stories by the master story-teller - Hans Christian Andersen. These 7 stories are accompanied by 28 exquisite colour plates by another master, Edmund Dulac. Included in this volume are The Mermaid, on which the famous statue is based and The Emperor's New Clothes which is always sure to make children giggle. Fancy, and emperor walking around with no clothes on! How rude.
Andersen believed that wherever there are children, fairy tales will be read and loved. He was right then and he is still right today.
The tales in this volume are:
The Snow Queen
The Nightingale
The Real Princess
The Garden Of Paradise
The Mermaid
The Emperor's New Clothes
The Wind's Tale
The power of his tales to charm and elevate runs like a living thread through whatever he writes. In the two books, the first of which is presented here, they have met the tests and held an undiminishing popularity among the best children's books. They have set the standard, and their place in permanent literature will grow wider and more secure as time passes. Only a few children's authors will be ranked among the Immortals, and Hans Andersen is without a doubt one of them.
It adds a charm to the little stories of these two volumes to know that the genial author travelled widely for a man of his time and everywhere he went he was urged to tell the tales himself. Even though he had become world famous, he did with equal measures of charm and grace in the kitchens of the humble and in the courts of nobles and palaces of kings.
10% of the profit from the sale of this book will be donated to charities,