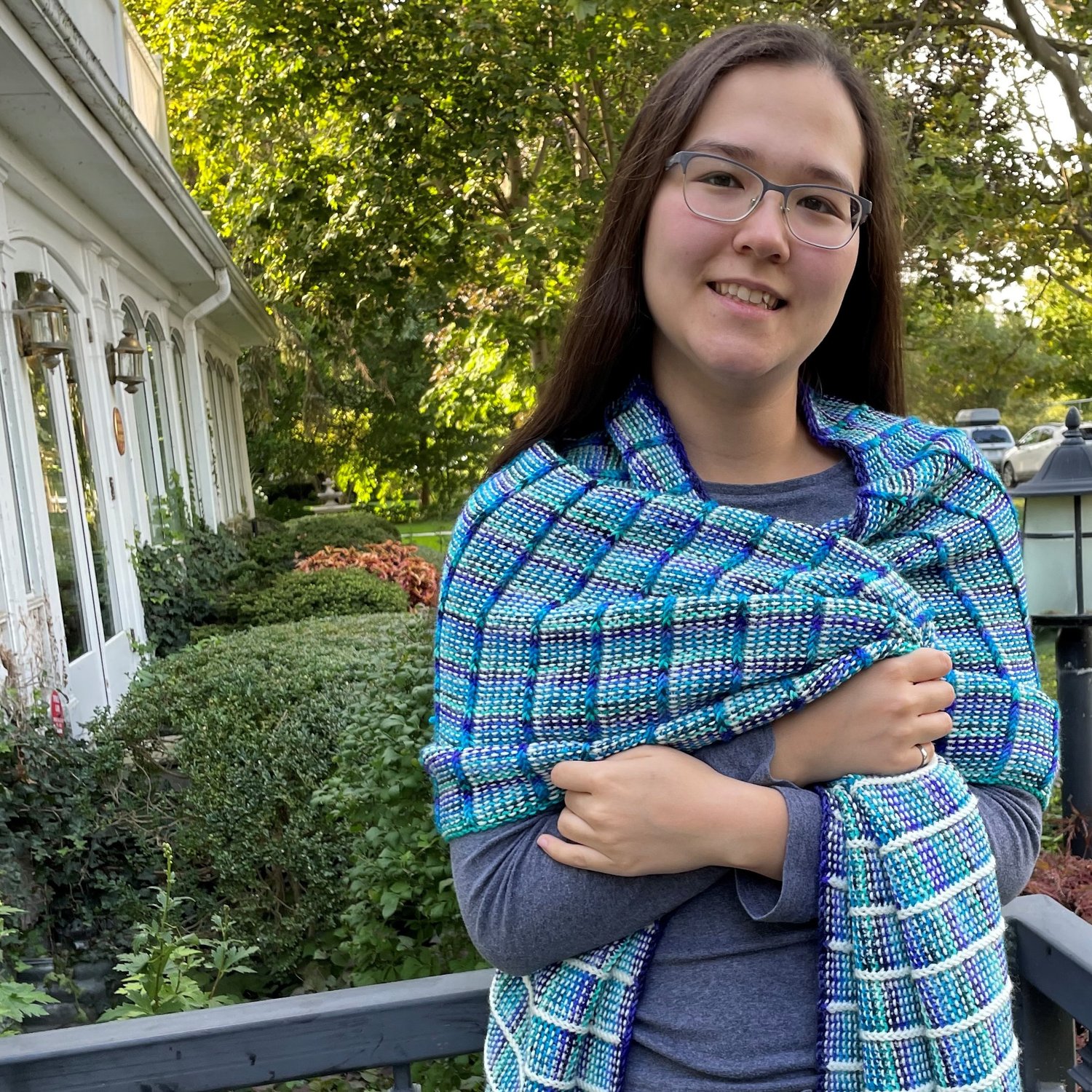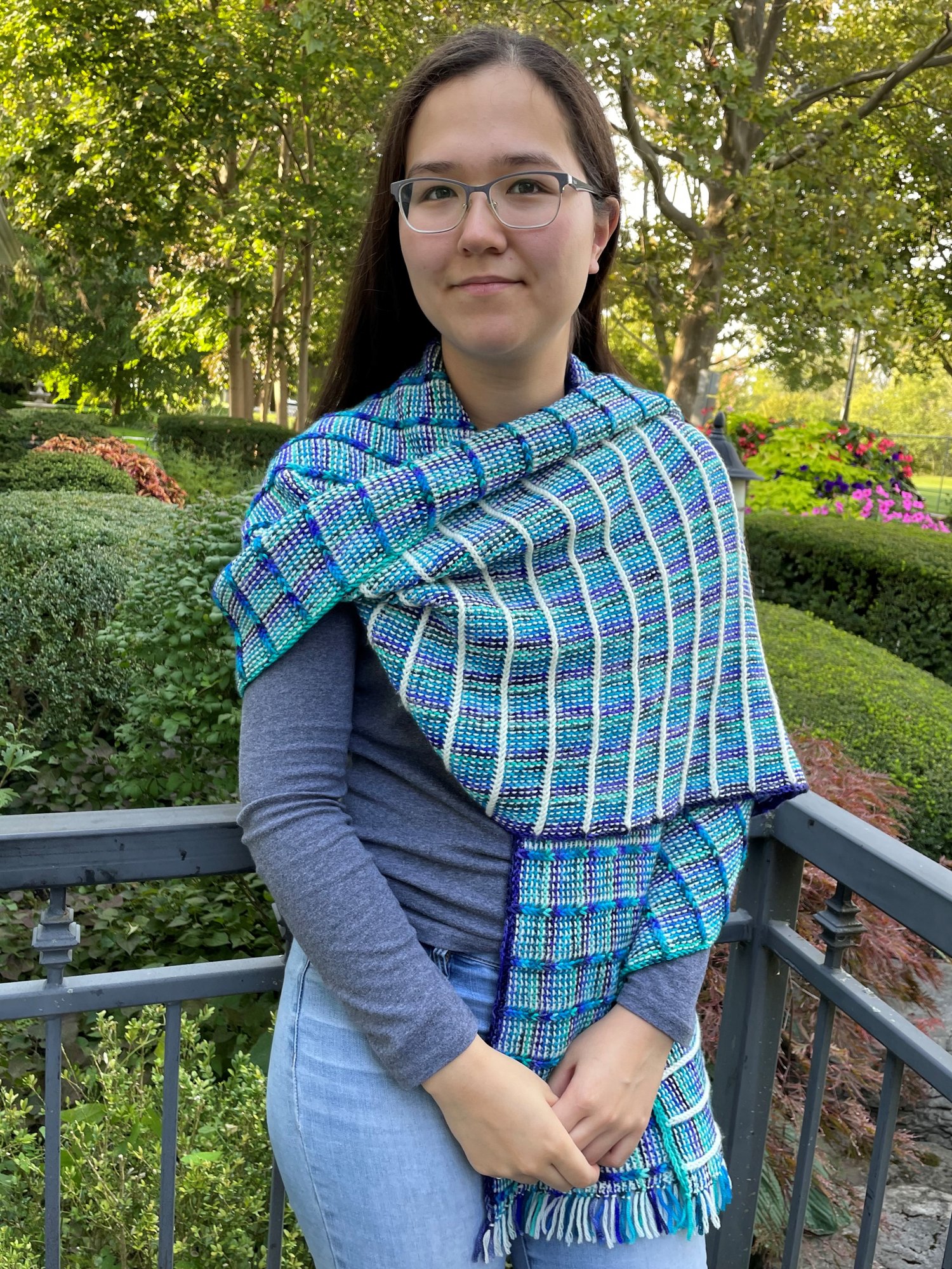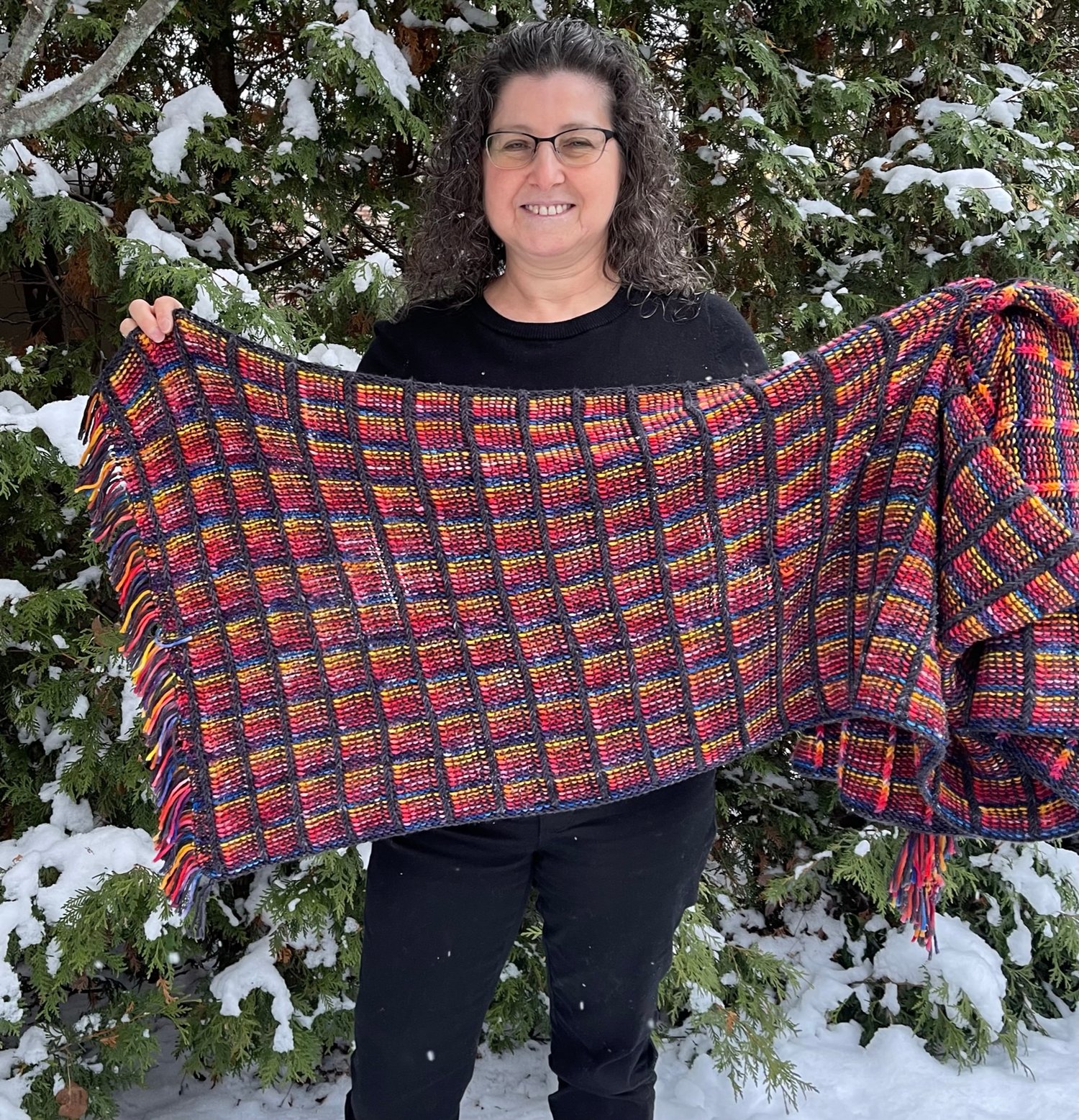 Unicorn Stripes Wrap
On Sale
YOU'RE A UNICORN! Make this wrap as unique as you are!
The Unicorn Stripes Wrap is super simple reversible wrap designed use and show off all your special single skeins of yarn with 
no ends to weave in
. With a easy to memorize 8 stitch repeat, this will become your next relaxing TV knit.
Create the multi-coloured side from:
One of 
Stitch Noir's gradient sets 
(shown on the left & sold as a kit too).
OR: 
Maybe you have lots of leftover DK weight yarns from sweater knitting -- combine them all for a knitting memories wrap!
OR: 
You are looking for a way gloriously highlight all those beautiful fingering weight skeins in your collection!
Turn the wrap over and watch a single main colour tie all your individual yarns together.
Knit this from any weight of yarn held single or double! Make it any size or knit till you run out of yarn! Make this your own! Use as many or as few colours as you like.
The stripes on this wrap are double thick stripes making this the squishiest fabric.
This pattern is suitable for beginner knitters and fun for everyone.
Tech editor: Kate Atherley
Ways to learn about my designs and reversible knitting:
Subscribe to my newsletter 
and receive a free pattern too,
Published in
Mary W Martin's Store
Craft: Knitting
CategoryNeck / Torso → Shawl / Wrap
Suggested yarn:
Stitch Noir's gradient sets
Yarn weight: Any gauge - designed for any gauge
Yardage: 1200 - 1600 yards (1097 - 1463 m)
Sizes available: Adjustable in Width and Length
Languages: English
See
RAVELRY Pattern Page
for more pictures and link to other projects.