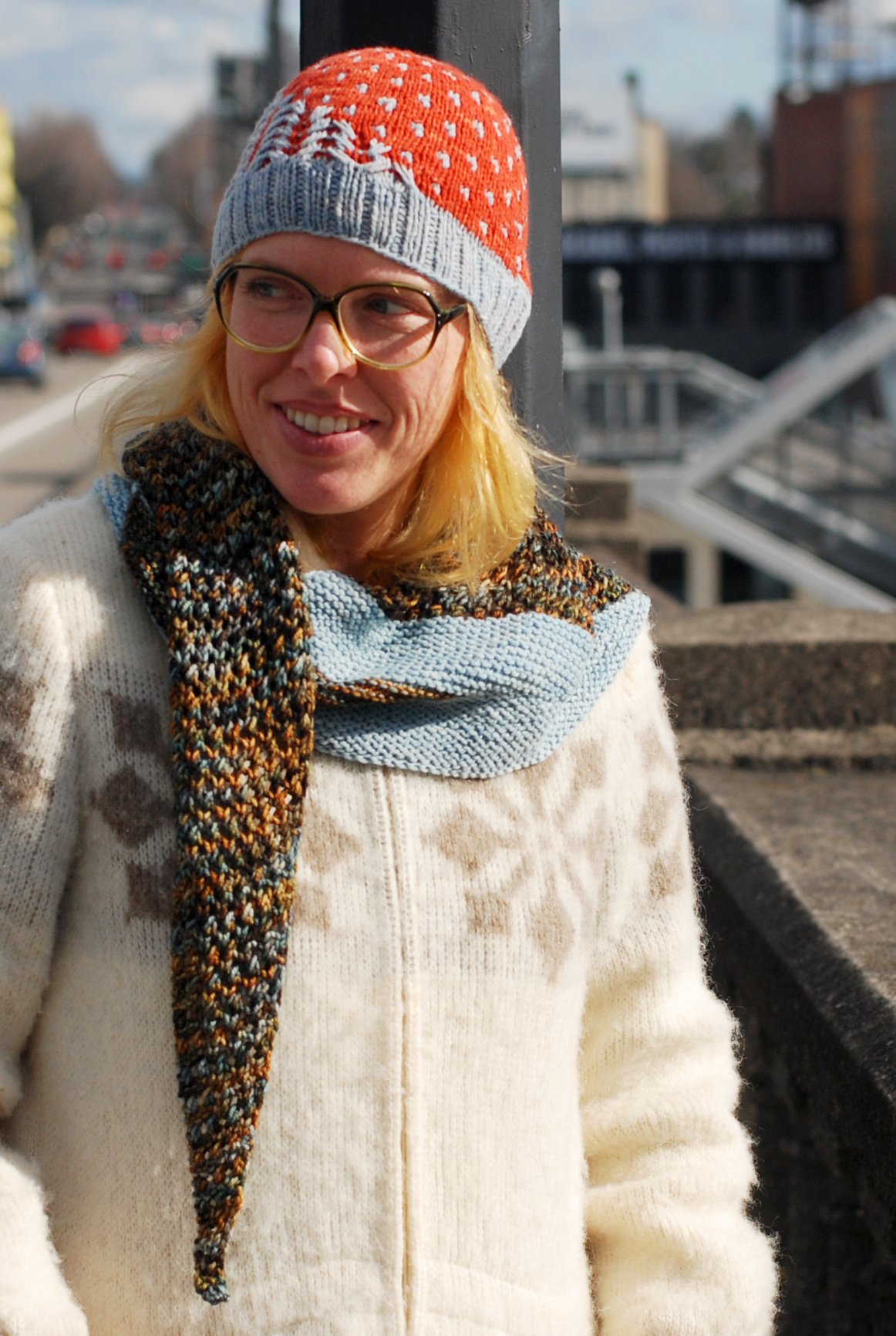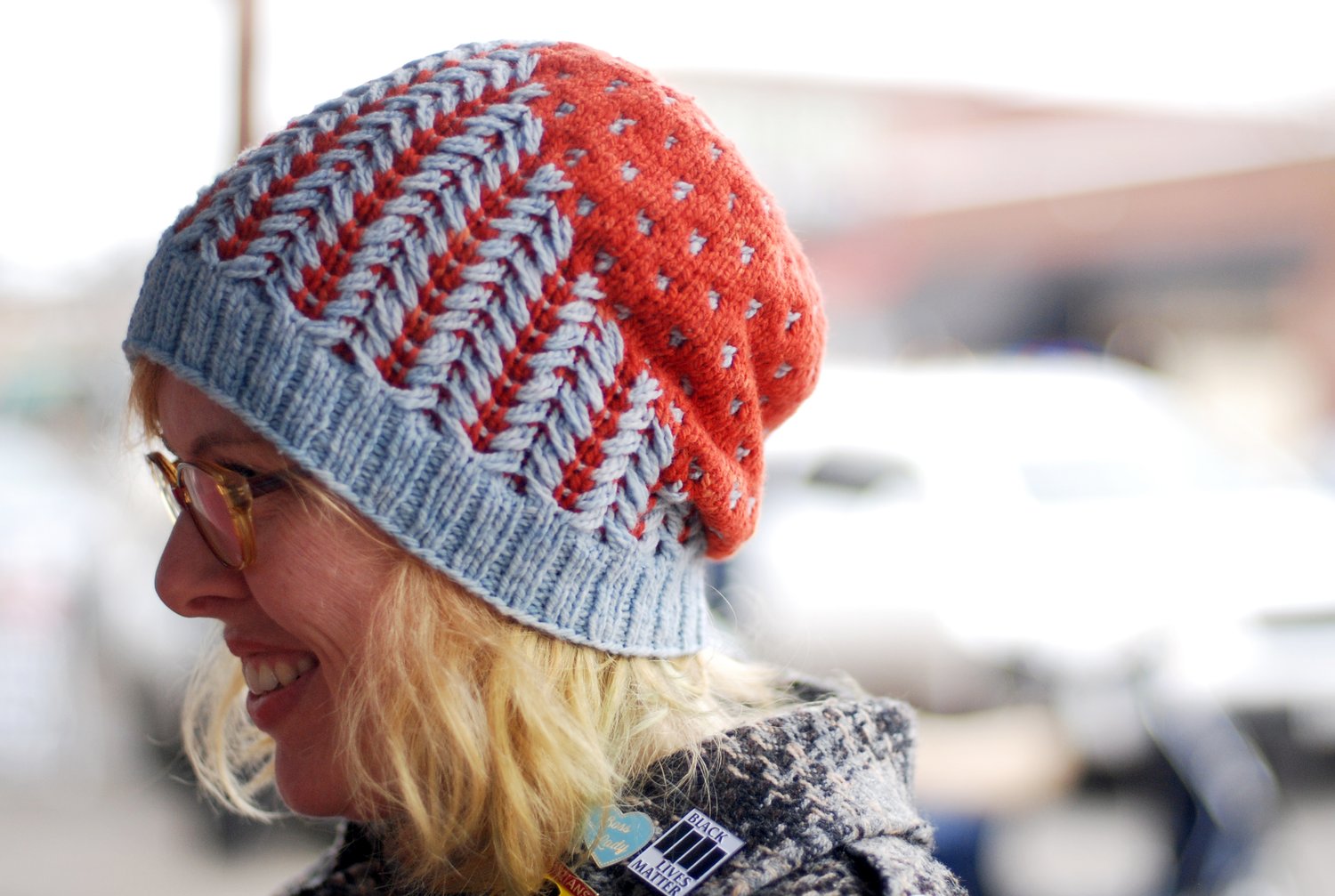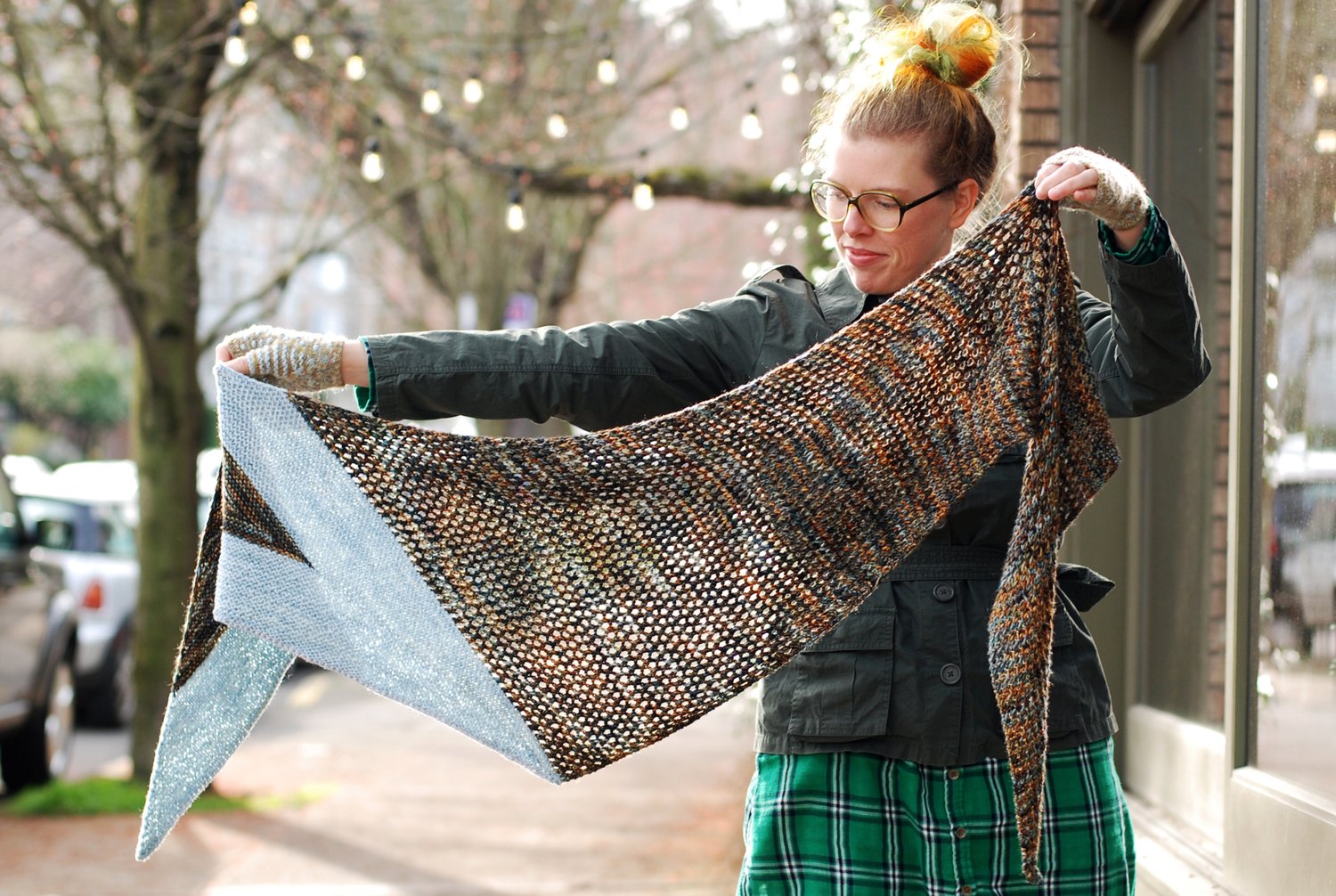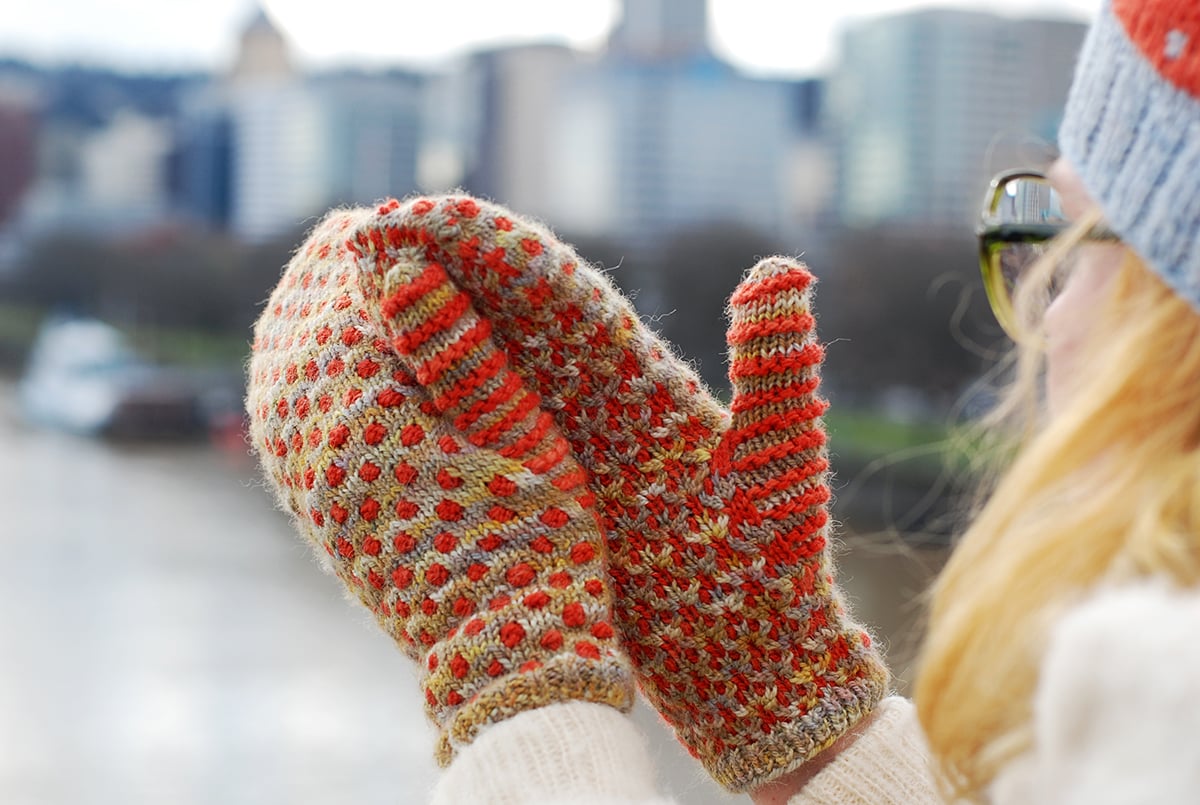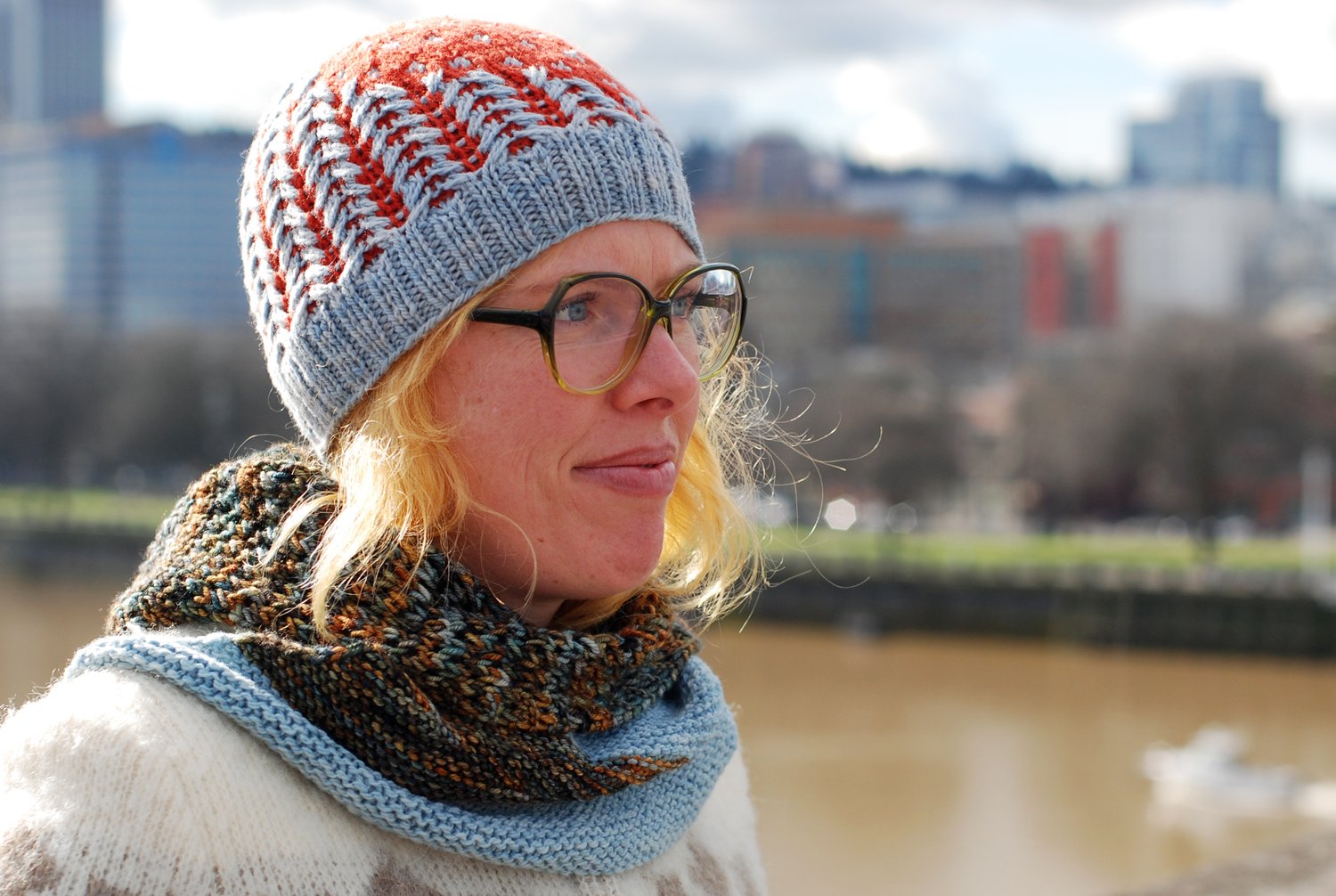 Two Texture Trio
On Sale
3 different patterns with two colors and two textures each
Each single pattern is $6; the whole trio is $12.
Hólm
hat with zig-zags and dots
made with slipped stitches, no stranded colorwork
make any size shorter or taller
Orri
any-gauge (no-swatch) asymmetrical triangle shawl
purl-less lace mesh plus garter stitch
pair variegated main color with solid contrasting
Jónsi
full mittens or fingerless mitts
dots on the tops, twisted texture pattern on palms
made with slipped stitches, no stranded colorwork
Three patterns each with two colors and two textures!
This trio collection is designed to be able to use the same yarns throughout, so if you make a hat with skeins of the recommended yarn, or yarn with a similar skein yardage (it's 262 yards per skein, DK or light worsted weight) then you can use leftovers of one of the colors for the mittens (along with 1 skein of another yarn that's slightly lighter in weight) and the other color's leftovers on the shawl (along with 1-2 skeins of another yarn that's approx the same weight, variegated works well).