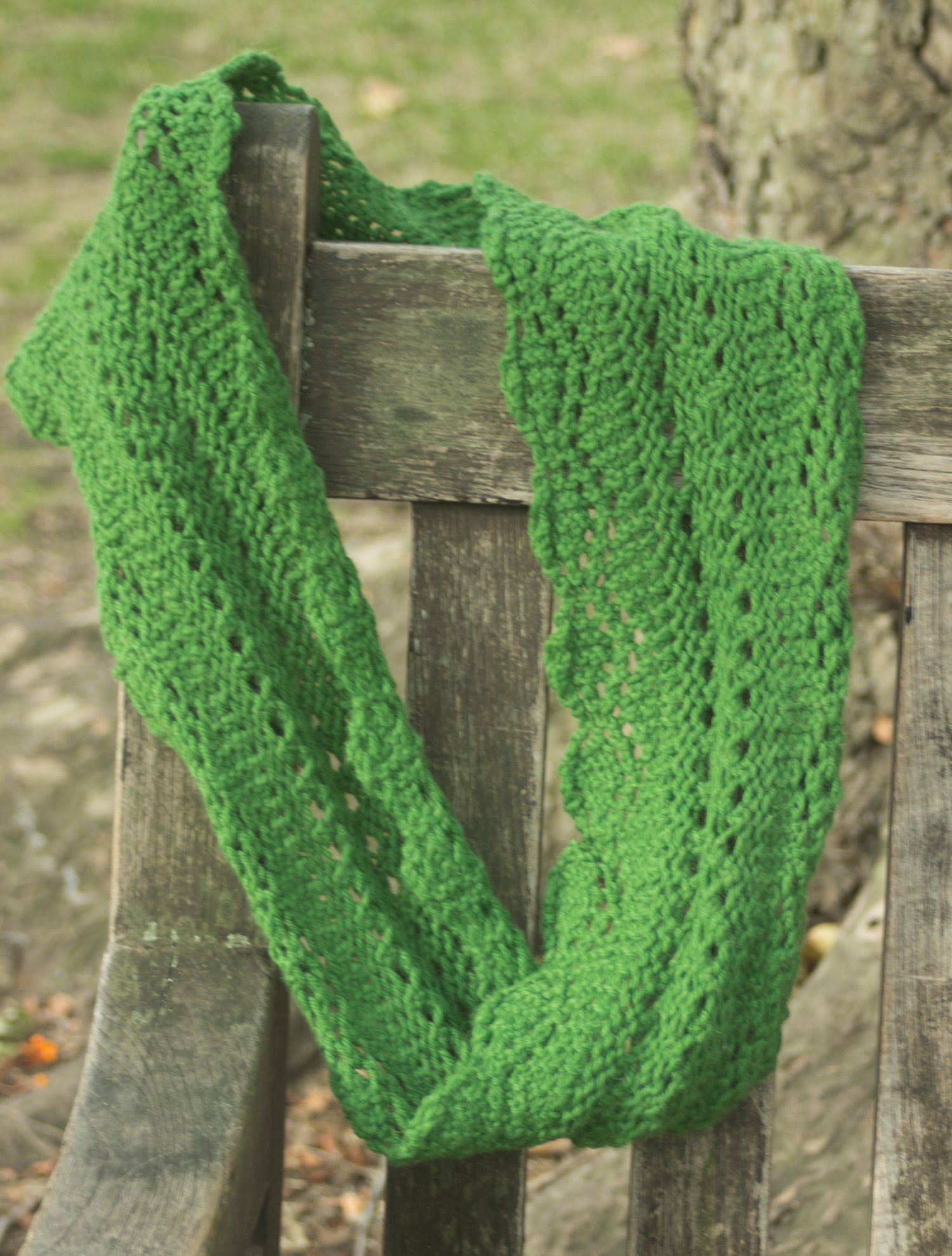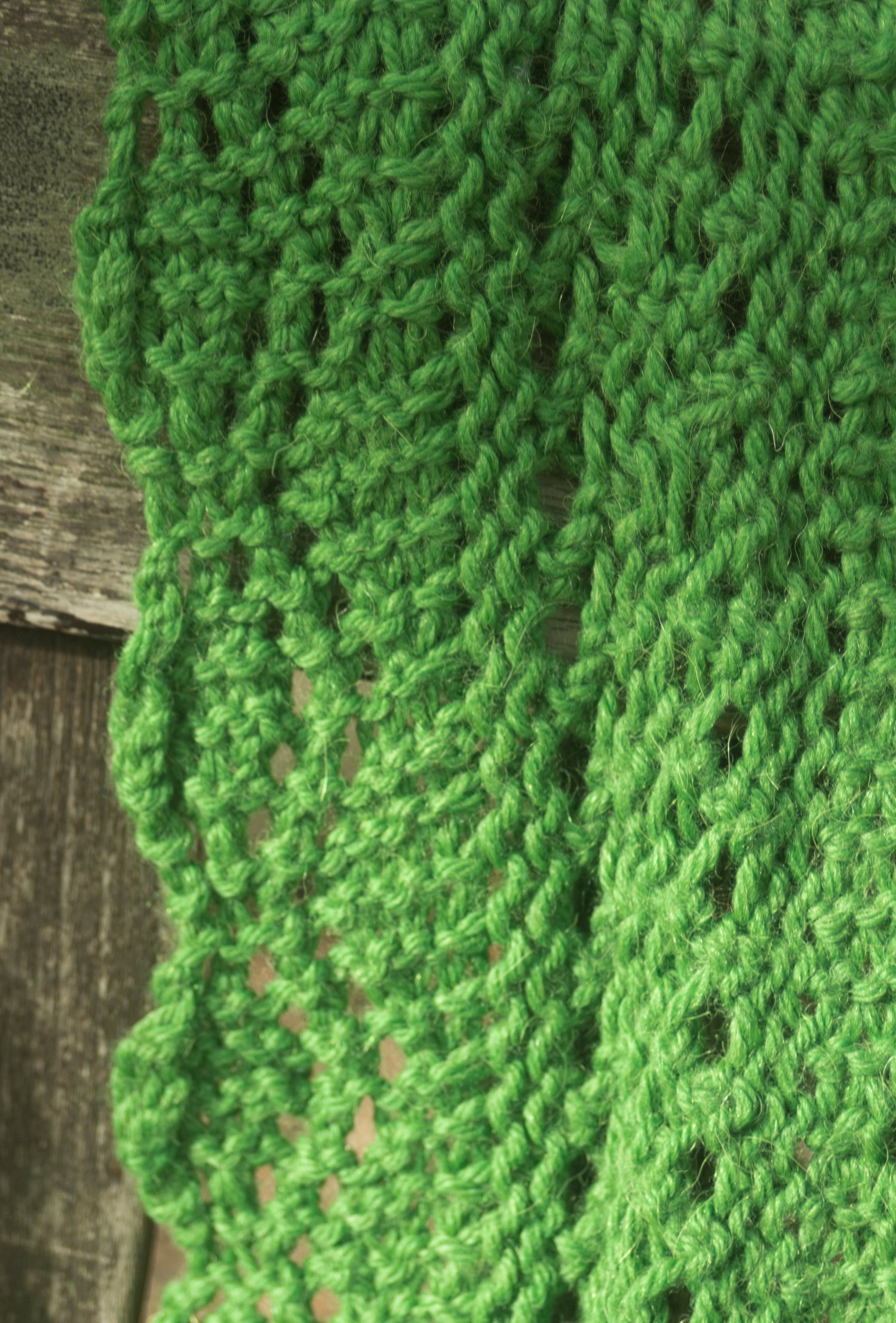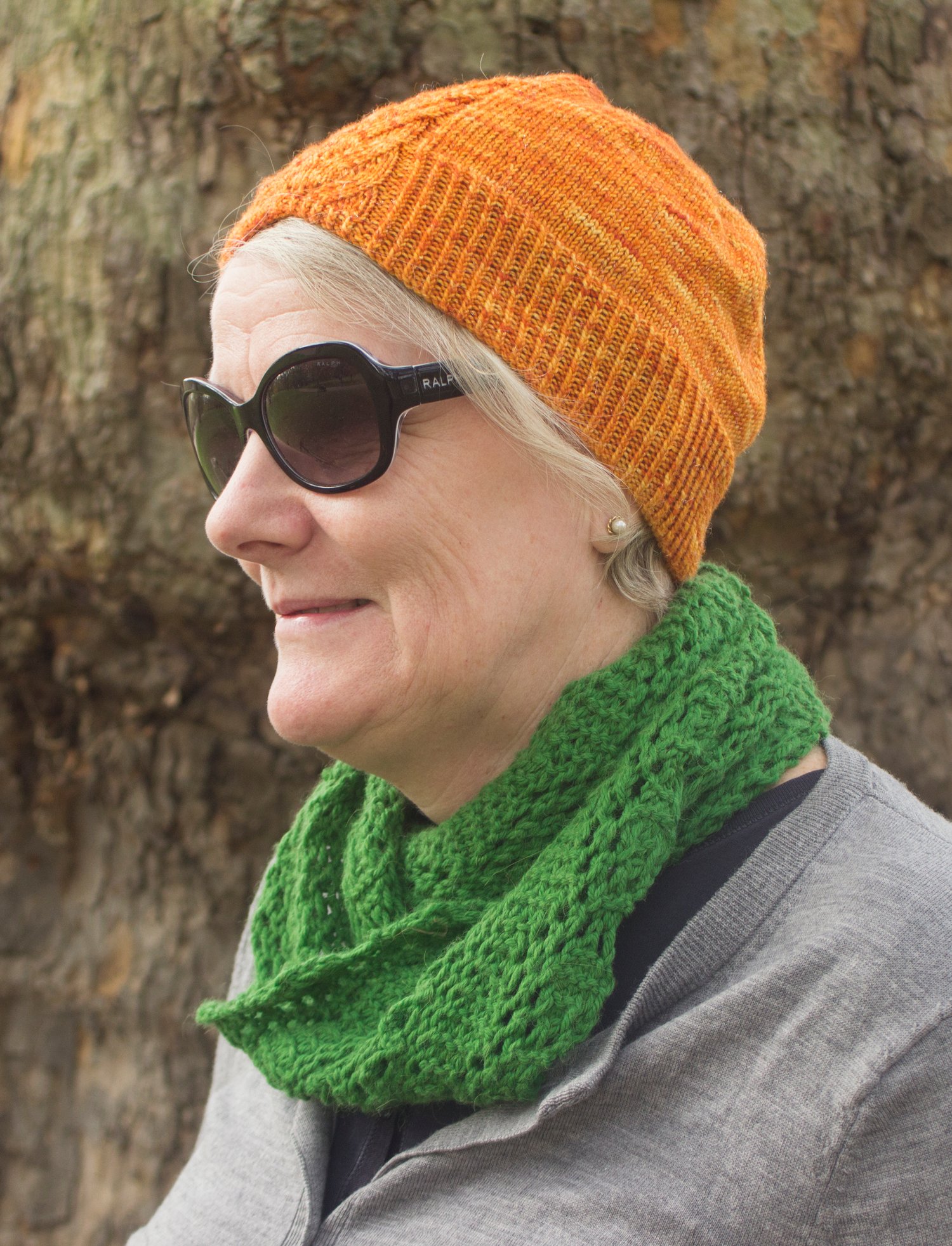 Doris On The Edge Cowl
On Sale
This one-skein aran cowl starts with a moebius cast on and finishes with a knit on Shetland "Doris" pattern edging. And it is all much simpler than it sounds. This is fun knit that incorporates some interesting techniques.
The Moebius Cast-On
You can find a video of the Moebis cast-on by Cat Bordhi at
https://www.youtube.com/watch?v=LVnT- da7F2V4
and blog tutorials by me at
http://knitproblog.blogspot.co.uk/2016/08/moebius-knitting.html
and
http://bromiskelly.typepad.com/lapurplepenguin/2013/12/moebius-cast-on-tutorial.html
I recommend practising the moebius cast on and a few rounds of knitting to get the feel of the technique before embarking on a pattern for the first time.
Tension
19 stitches & 25 rows for 10cm in garter st using 5mm needles.
Materials
100g/160m of wool or wool blend aran yarn. Green sample knitted in Yarn Stories Fine Merino & Baby Alpaca Aran. Purple sample knitted in Fleece Artist Nor'East Aran. Cream sample knitted in New Lanark Wool & Silk Aran 5mm circular needle at least 1m long.
Oddment of cotton yarn.
5mm crochet hook.
Size
15cm wide, 100cm loop.