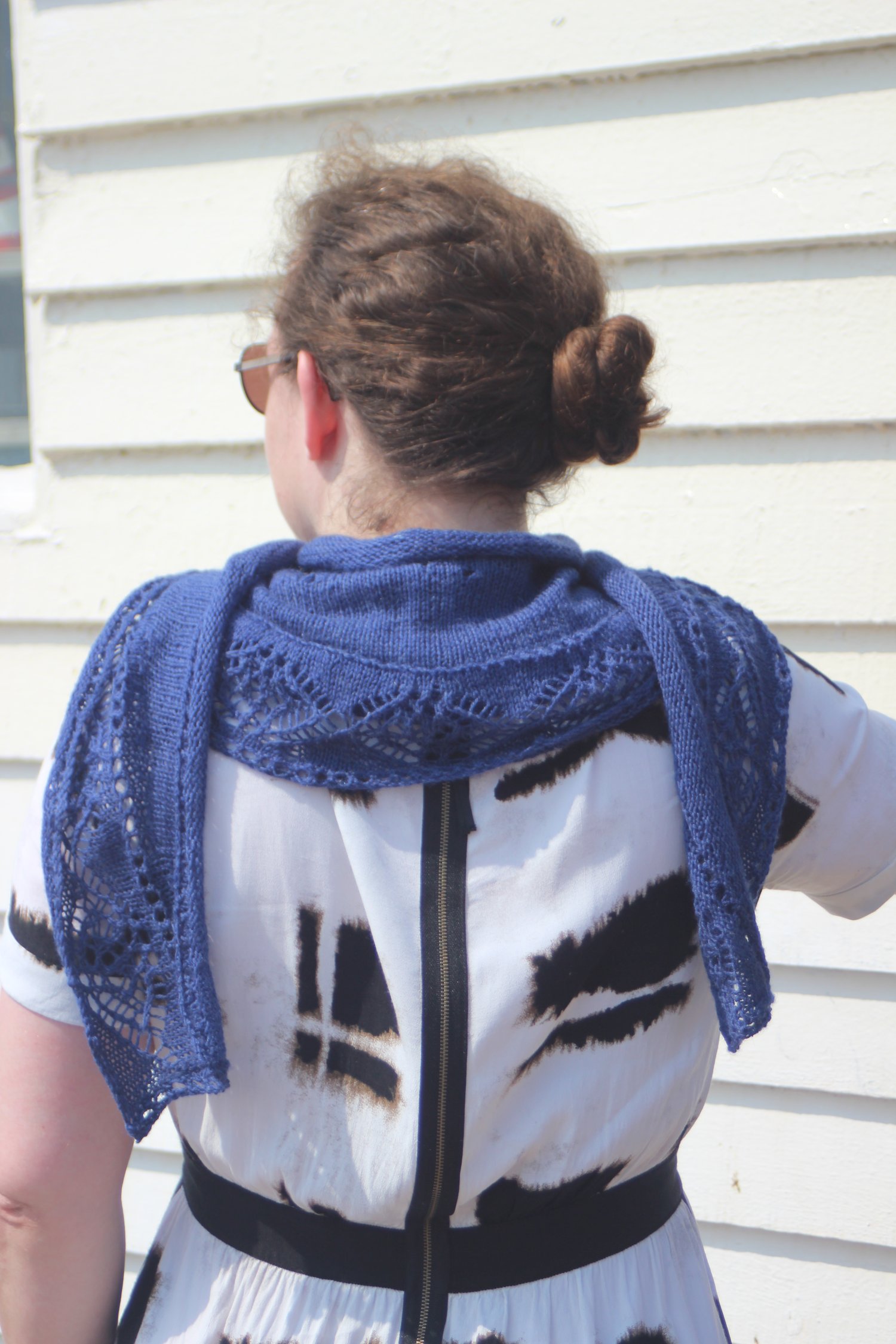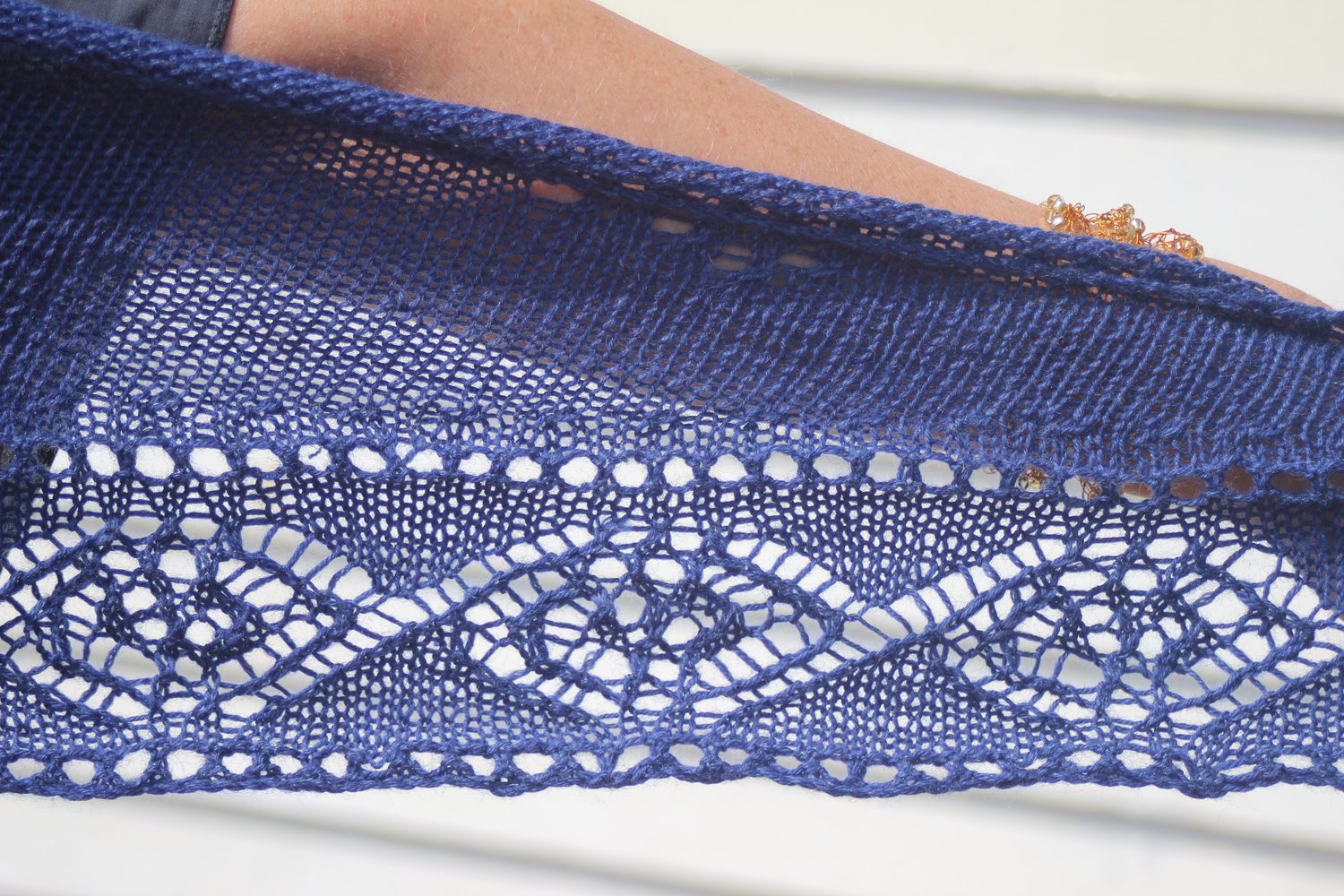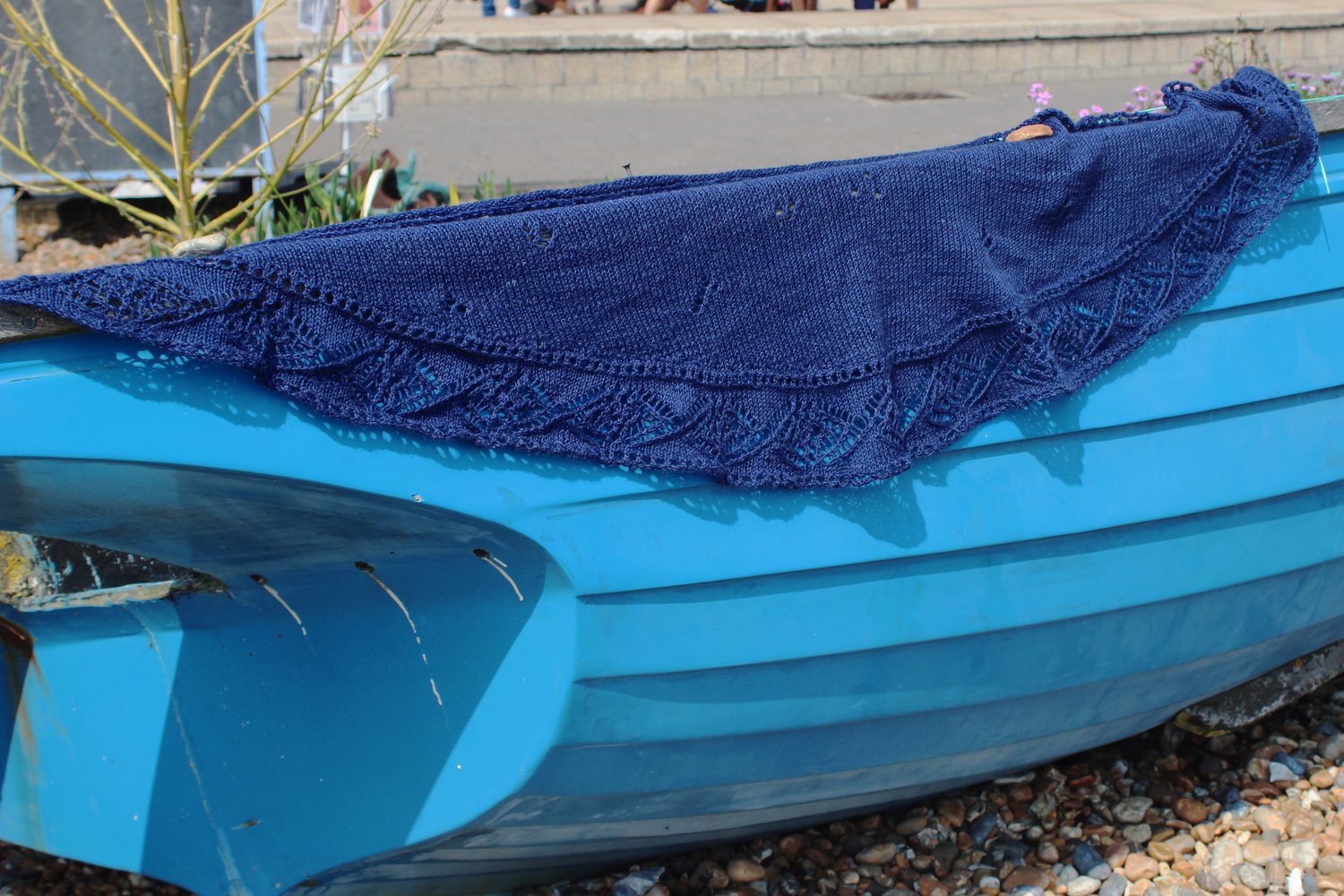 Starry Night Shawlette
On Sale
At a yarn fair I fell in love with a deep blue 4ply wool/silk yarn which was crying out to be a shawlette. When I got home I realised the colourway was called "Night Sky" which took me back to my childhood living on a cliff over the Atlantic with little light pollution. We had deep dark skies with scatterings of stars.
It also brought to mind the Van Gogh painting Starry Night – which I had a poster of on my wall as a teenager. In the painting, stars are represented by spirals and swirls - and, of course, interlinked
spiral designs feature strongly in Irish design history.
Before long I was sketching and charting out spirals and decided on a crescent shawlette featuring a long border of the swirl pattern and then a stocking stitch section with random eyelets to represent stars/ constellations.
You could have a plain stocking stitch section or add eyelets (k2tog, yo) where you like to create your own "star map".
The design will work best in dark or bold colours.

Tension
20 sts and 36rows to 10cm using 3.5mm needles and stocking stitch, after blocking.

Materials
100g/400m of 4ply yarn - 100% wool or wool/silk or wool/bamboo blends.
Sample pictured uses Milburn 4ply by Eden Cottage Yarns 85% wool/15% silk.
3.5mm needles.
Stitch markers as required.
Scrap yarn.

Size
Wingspan: 165cm Depth 40cm.