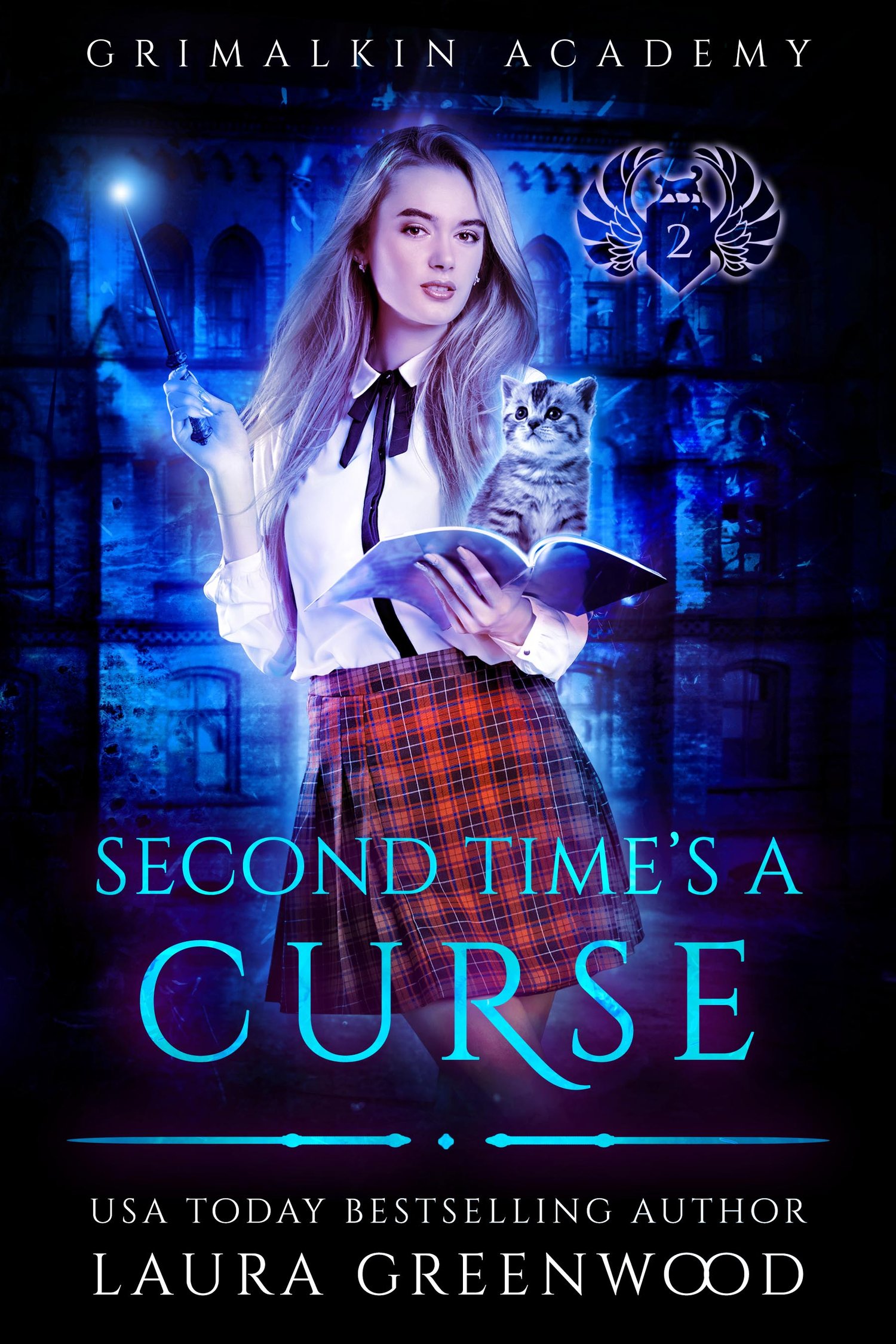 Second Time's A Curse (Grimalkin Academy: Kittens #2)
On Sale
Pay what you want:
(minimum $3.99)
Discovering she's under a curse is only the start of Mona's problems.


I never wanted a cat, but the ever-kittens don't seem to care, and now I have more than ever.


The last thing I expected when I came to Grimalkin was to learn I'd been cursed. And yet, now I am. I have no choice but to find a way to break it. But first, I need to work out who cast it in the first place.


At least I have some warlocks by my side to lend a helping hand.
-
Second Time's A Curse is book two of Grimalkin Academy, an urban fantasy academy series featuring two best friends, lots of kittens, and a low-heat poly romantic subplot.


If you enjoy paranormal academy, cute familiars, light-hearted romance, witches, and friendship, you should start the Grimalkin Academy series today.