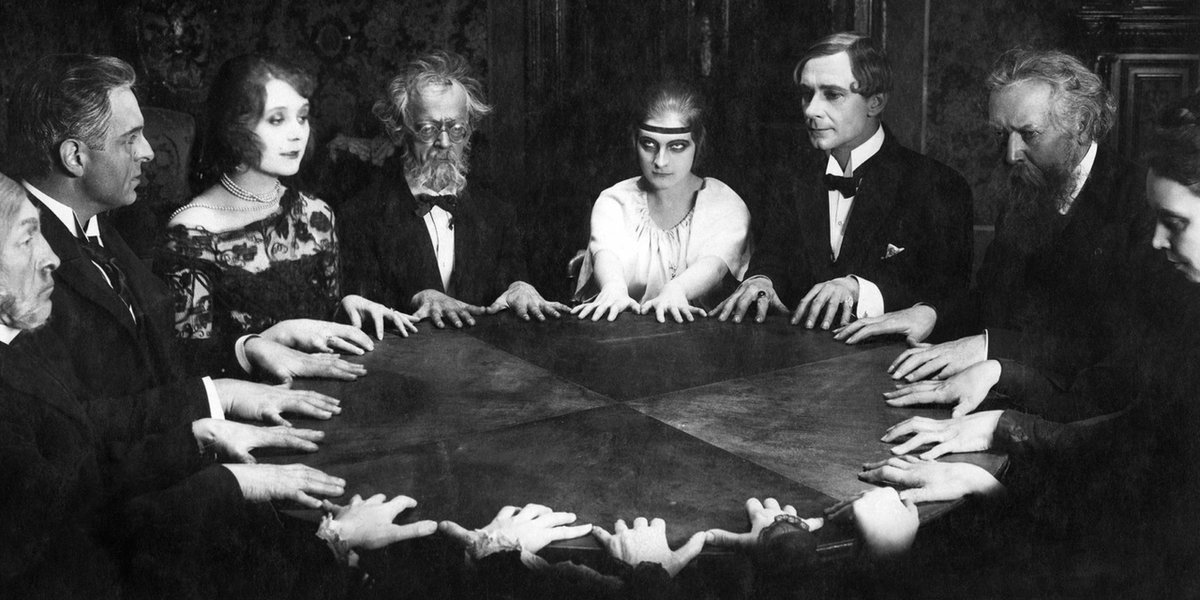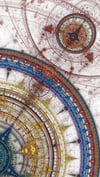 Your own Angels vs Demons Win
On Sale
Preview
Find your own demons http://payhip.com/astrology and converse with them goodbye.

SYNASTRY

Generally: a cunter-demon would oppose holy guardian angel. THus, in theory; in order to know one,

one would have to know the other. How does Venus in Hydra respond to Mars in Cetus and vice-versa?


DISCREATING THE WORLD

Now; why would anyone want to pursue one's own demons? Providing they are - own - demons - pursuable?

Obviously: only the stable thus brave will want to face thus/and eventually discreate self-made

demons: but: what if they are glued to default mind of the world: because they are? One has to

discreate the world.

REIKI MASTER

#RTRRT #CancerCure is available for every Reiki Master: see also How to Cure your Reiki Master.

"ASTROLOGERS"

They don't have to summon falsity: as they already worship faux ascendants, have no idea of planetary

positions and are absolutely at odds even with otherwise rather insignificant solar positions.

PRECISION

While popular asstrollogy cherishes from 90 to 270 error as "tradition"; even a 0.001008 flaw is

damnation in an iniiate. Gemini is seen at North when your "program" miscalculates it at east.

NA NA NA NA

Don't tell your demons good-bye before you encompass and discreate: the O5 #RTRRT way.
You will get the following files:
PDF

(38KB)

PDF

(85KB)

PDF

(101KB)

PDF

(64KB)

PDF

(96KB)

PDF

(84KB)

PDF

(168KB)

PDF

(19KB)

PDF

(15KB)

PDF

(280KB)

PDF

(340KB)

PDF

(115KB)

PDF

(587KB)

PDF

(686KB)

PDF

(34KB)

PDF

(155KB)

PDF

(379KB)

PDF

(28KB)

PDF

(261KB)

PDF

(195KB)

PDF

(61KB)

PDF

(181KB)

PDF

(39KB)

PDF

(94KB)

PDF

(118KB)

PDF

(745KB)

PDF

(49KB)

PDF

(261KB)

PDF

(35KB)

PDF

(94KB)

PDF

(150KB)

PDF

(138KB)

PDF

(54KB)

PDF

(143KB)

PDF

(609KB)

PDF

(49KB)

PDF

(114KB)

PDF

(50KB)

PDF

(121KB)

PDF

(432KB)

PDF

(586KB)

PDF

(96KB)

PDF

(127KB)

PDF

(17KB)

PDF

(16KB)

PDF

(114KB)

PDF

(380KB)

PDF

(13KB)

PDF

(104KB)

PDF

(27KB)

PDF

(74KB)

PDF

(97KB)

PDF

(254KB)

PDF

(126KB)

PDF

(78KB)

PDF

(148KB)

PDF

(111KB)

PDF

(250KB)

PDF

(80KB)

PDF

(425KB)

PDF

(147KB)

PDF

(208KB)

ZIP

(710KB)

PDF

(413KB)

PDF

(314KB)

PDF

(137KB)

PDF

(31KB)

PDF

(62KB)

PDF

(155KB)

PDF

(119KB)

PDF

(250KB)

PDF

(59MB)

PDF

(40KB)

PDF

(80KB)

PDF

(19KB)

PDF

(175KB)

PDF

(64KB)

PDF

(60KB)

PDF

(113KB)

PDF

(108KB)

GZ

(83MB)

PDF

(138KB)

ODT

(25KB)

PDF

(90KB)

PDF

(175KB)

PDF

(22KB)

PDF

(64KB)

PDF

(107KB)

PDF

(168KB)

PDF

(806MB)

PDF

(122KB)

PDF

(48KB)

PDF

(36KB)

PDF

(168KB)

PDF

(99KB)

PDF

(153KB)

PDF

(135KB)

PDF

(44KB)

PDF

(25MB)

PDF

(176KB)

PDF

(102KB)

PDF

(241KB)

PDF

(115KB)

PDF

(200KB)

PDF

(129KB)

PDF

(175KB)

PDF

(260KB)

PDF

(21MB)

PDF

(483KB)

PDF

(95KB)

PDF

(85KB)

PDF

(114KB)

PDF

(94KB)

PDF

(138KB)

PDF

(160KB)

PDF

(349KB)

PDF

(37MB)

PDF

(81KB)

PDF

(361KB)

PDF

(70KB)

PDF

(23KB)

PDF

(21KB)

PDF

(34KB)

PDF

(147KB)

PDF

(595KB)

PDF

(24MB)

PDF

(205KB)

PDF

(262KB)

PDF

(18KB)

PDF

(140KB)

PDF

(62KB)

PDF

(103KB)

PDF

(129KB)

PDF

(247KB)

PDF

(34MB)

PDF

(78KB)

PDF

(141KB)

PDF

(16KB)

HTM

(45KB)

PDF

(228KB)

PDF

(817KB)

PDF

(237KB)

PDF

(25KB)

PDF

(20MB)

PDF

(141KB)

PDF

(61KB)

PDF

(90KB)

PDF

(432KB)

PDF

(207KB)

PDF

(287KB)

PDF

(188KB)

PDF

(227KB)

PDF

(26MB)

PDF

(352KB)

PDF

(19KB)

PDF

(76KB)

PDF

(79KB)

PDF

(38KB)

PDF

(109KB)

PDF

(118KB)

PDF

(103KB)

PDF

(22MB)

PDF

(167KB)

PDF

(141KB)

PDF

(113KB)

PDF

(39KB)

PDF

(69KB)

PDF

(471KB)

PDF

(24KB)

PDF

(86KB)

PDF

(20MB)

PDF

(204KB)

PDF

(12KB)

PDF

(475KB)

PDF

(40KB)

PDF

(184KB)

PDF

(80KB)

PDF

(245KB)

PDF

(24KB)

PDF

(30MB)

PDF

(393KB)

PDF

(58KB)

PDF

(60KB)

PDF

(13KB)

PDF

(843KB)

PDF

(98KB)

PDF

(384KB)

PDF

(25KB)

PDF

(2MB)

PDF

(60KB)

PDF

(119KB)

PDF

(621KB)

PDF

(172KB)

PDF

(814KB)

PDF

(143KB)

PDF

(486KB)

PDF

(105KB)

PDF

(1MB)

PDF

(147KB)

PDF

(469KB)

PDF

(44KB)

PDF

(310KB)

PDF

(38KB)

PDF

(20KB)

PDF

(117KB)

PDF

(106KB)

PDF

(2MB)

PDF

(1MB)

PDF

(124KB)

PDF

(62KB)

PDF

(365KB)

PDF

(111KB)

PDF

(25KB)

PDF

(61KB)

PDF

(131KB)

PDF

(2MB)

PDF

(250KB)

PDF

(153KB)

PDF

(144KB)

PDF

(270KB)

PDF

(371KB)

PDF

(131KB)

PDF

(388KB)

PDF

(132KB)

PDF

(5MB)

PDF

(27KB)

PDF

(238KB)

PDF

(18KB)

PDF

(805KB)

PDF

(290KB)

PDF

(102KB)

PDF

(13KB)

PDF

(124KB)

PDF

(5MB)

PDF

(93KB)

PDF

(53KB)

PDF

(63KB)

PDF

(504KB)

PDF

(151KB)

PDF

(227KB)

PDF

(123KB)

PDF

(593KB)

PDF

(1MB)

PDF

(30KB)

PDF

(202KB)

PDF

(76KB)

PDF

(827KB)

PDF

(38KB)

PDF

(103KB)

PDF

(955KB)

PDF

(869KB)

PDF

(1MB)

PDF

(210KB)

PDF

(48KB)

PDF

(76KB)

MP3

(755KB)

PDF

(17KB)

PDF

(146KB)

PDF

(287KB)

PDF

(1MB)

PDF

(3MB)

PDF

(68KB)

PDF

(136KB)

PDF

(785KB)

PDF

(94KB)

PDF

(215KB)

PDF

(262KB)

PDF

(276KB)

PDF

(211KB)

PDF

(3MB)

PDF

(7KB)

PDF

(201KB)

PDF

(122KB)

PDF

(18KB)

PDF

(148KB)

PDF

(244KB)

PDF

(154KB)

PDF

(238KB)

PDF

(4MB)

PDF

(38KB)

PDF

(231KB)

PDF

(98KB)

PDF

(39KB)

PDF

(109KB)

PDF

(94KB)

PDF

(117KB)

PDF

(174KB)

PDF

(1MB)

PDF

(105KB)

PDF

(7KB)

PDF

(110KB)

PDF

(131KB)

PDF

(155KB)

PDF

(400KB)

PDF

(225KB)

PDF

(92KB)

PDF

(3MB)

PDF

(53KB)

PDF

(67KB)

PDF

(107KB)

PDF

(84KB)

PDF

(36KB)

PDF

(99KB)

PDF

(558KB)

PDF

(27KB)

PDF

(2MB)

PDF

(2MB)

PDF

(96KB)

PDF

(136KB)

PDF

(82KB)

PDF

(216KB)

PDF

(63KB)

PDF

(774KB)

PDF

(686KB)

PDF

(2MB)

PDF

(3MB)

PDF

(61KB)

PDF

(42KB)

PDF

(17KB)

PDF

(36KB)

PDF

(70KB)

PDF

(68KB)

PDF

(22KB)

PDF

(3MB)

PDF

(82KB)

PDF

(32KB)

PDF

(71KB)

PDF

(15KB)

PDF

(132KB)

PDF

(101KB)

PDF

(279KB)

PDF

(681KB)

PDF

(1MB)

PDF

(120KB)

PDF

(653KB)

PDF

(69KB)

PDF

(18KB)

PDF

(101KB)

PDF

(96KB)

PDF

(7KB)

PDF

(23KB)

PDF

(8MB)

PDF

(90KB)

PDF

(18KB)

PDF

(75KB)

PDF

(9KB)

PDF

(1MB)

PDF

(50KB)

PDF

(54KB)

PDF

(23KB)

PDF

(3MB)

PDF

(117KB)

PDF

(38KB)

PDF

(84KB)

PDF

(72KB)

PDF

(405KB)

PDF

(83KB)

PDF

(69KB)

PDF

(29KB)

PDF

(3MB)

PDF

(89KB)

PDF

(361KB)

PDF

(106KB)

PDF

(24KB)

PDF

(151KB)

PDF

(82KB)

PDF

(396KB)

PDF

(113KB)

PDF

(2MB)

PDF

(267KB)

PDF

(115KB)

PDF

(84KB)

PDF

(297KB)

PDF

(30KB)

PDF

(260KB)

PDF

(402KB)

PDF

(94KB)

PDF

(14MB)

PDF

(351KB)

PDF

(77KB)

PDF

(483KB)

PDF

(122KB)

PDF

(113KB)

PDF

(146KB)

PDF

(14KB)

PDF

(23KB)

PDF

(2MB)

PDF

(120KB)

PDF

(103KB)

PDF

(105KB)

PDF

(79KB)

PDF

(43KB)

PDF

(170KB)

PDF

(146KB)

PDF

(23KB)

PDF

(3MB)

PDF

(40KB)

PDF

(288KB)

PDF

(91KB)

PDF

(39KB)

PDF

(402KB)

PDF

(73KB)

PDF

(438KB)

PDF

(23KB)

PDF

(6MB)

PDF

(98KB)

PDF

(116KB)

PDF

(115KB)

PDF

(7KB)

PDF

(161KB)

PDF

(193KB)

MP3

(846KB)

PDF

(282KB)

PDF

(12MB)

PDF

(379KB)

PDF

(310KB)

PDF

(88KB)

PDF

(31KB)

PDF

(180KB)

PDF

(40KB)

PDF

(167KB)

PDF

(117KB)

PDF

(15MB)

PDF

(147KB)

PDF

(321KB)

PDF

(176KB)

PDF

(134KB)

PDF

(55KB)

PDF

(24KB)

PDF

(119KB)

PDF

(122KB)

PDF

(7MB)

PDF

(551KB)

PDF

(152KB)

PDF

(81KB)

PDF

(115KB)

PDF

(98KB)

PDF

(64KB)

PDF

(12KB)

PDF

(206KB)

PDF

(10MB)

PDF

(40KB)

PDF

(302KB)

PDF

(79KB)

PDF

(533KB)

PDF

(27KB)

PDF

(701KB)

PDF

(104KB)

PDF

(77KB)

PDF

(10MB)

PDF

(79KB)

PDF

(93KB)

PDF

(19KB)

PDF

(108KB)

PDF

(757KB)

PDF

(64KB)

PDF

(25KB)

PDF

(65KB)

PDF

(2MB)

PDF

(465KB)

PDF

(35KB)

PDF

(414KB)

PDF

(80KB)

PDF

(97KB)

PDF

(88KB)

PDF

(91KB)

PDF

(20KB)

PDF

(1MB)

PDF

(35KB)

PDF

(465KB)

PDF

(38KB)

PDF

(122KB)

PDF

(42KB)

PDF

(56KB)

PDF

(91KB)

PDF

(180KB)

PDF

(2MB)

PDF

(38KB)

PDF

(422KB)

PDF

(59KB)

TXT

(94KB)

PDF

(38KB)

PDF

(83KB)

PDF

(59KB)

PDF

(193KB)

PDF

(3MB)

PDF

(373KB)

PDF

(145KB)

PDF

(143KB)

PDF

(143KB)

PDF

(38KB)

PDF

(768KB)

PDF

(18KB)

PDF

(7KB)

PDF

(1MB)

PDF

(114KB)

PDF

(87KB)

PDF

(99KB)

PDF

(37KB)

PDF

(40KB)

PDF

(38KB)

PDF

(579KB)

PDF

(27KB)

PDF

(2MB)

PDF

(114KB)

PDF

(218KB)

PDF

(86KB)

PDF

(11KB)

PDF

(164KB)

PDF

(82KB)

PDF

(614KB)

PDF

(244KB)

PDF

(6MB)

PDF

(114KB)

PDF

(198KB)

PDF

(100KB)

PDF

(16KB)

PDF

(155KB)

PDF

(94KB)

PDF

(503KB)

PDF

(47KB)

PDF

(9MB)

PDF

(493KB)

PDF

(59KB)

PDF

(87KB)

PDF

(131KB)

PDF

(212KB)

PDF

(23KB)

PDF

(24KB)

PDF

(131KB)

PDF

(3MB)

PDF

(48KB)

PDF

(45KB)

PDF

(432KB)

PDF

(131KB)

PDF

(47KB)

PDF

(502KB)

PDF

(94KB)

PDF

(592KB)

PDF

(7MB)

PDF

(53KB)

PDF

(126KB)

PDF

(143KB)

PDF

(141KB)

PDF

(15KB)

PDF

(99KB)

PDF

(434KB)

PDF

(40KB)

PDF

(1MB)

PDF

(576KB)

PDF

(121KB)

PDF

(654KB)

PDF

(117KB)

PDF

(114KB)

PDF

(75KB)

PDF

(42KB)

PDF

(22KB)

PDF

(1MB)

PDF

(18KB)

PDF

(349KB)

PDF

(141KB)

PDF

(83KB)

PDF

(28KB)

PDF

(737KB)

PDF

(76KB)

PDF

(22KB)

PDF

(2MB)

PDF

(127KB)

PDF

(324KB)

PDF

(84KB)

PDF

(72KB)

PDF

(73KB)

PDF

(18KB)

PDF

(66KB)

PDF

(23KB)

PDF

(1MB)

PDF

(141KB)

PDF

(247KB)

PDF

(117KB)

PDF

(70KB)

PDF

(17KB)

PDF

(124KB)

PDF

(131KB)

PDF

(22KB)

PDF

(2MB)

PDF

(393KB)

PDF

(8KB)

PDF

(711KB)

PDF

(13KB)

PDF

(157KB)

PDF

(105KB)

PDF

(58KB)

PDF

(296KB)

PDF

(2MB)

PDF

(872KB)

PDF

(155KB)

PDF

(975KB)

PDF

(216KB)

PDF

(9KB)

PDF

(180KB)

PDF

(733KB)

PDF

(22KB)

PDF

(2MB)

PDF

(607KB)

PDF

(107KB)

PDF

(108KB)

PDF

(20KB)

PDF

(16KB)

PDF

(8KB)

PDF

(177KB)

PDF

(215KB)

PDF

(1MB)

PDF

(127KB)

PDF

(115KB)

PDF

(217KB)

PDF

(20KB)

PDF

(96KB)

PDF

(934KB)

PDF

(415KB)

PDF

(156KB)

PDF

(7MB)

PDF

(110KB)

PDF

(43KB)

PDF

(59KB)

PDF

(180KB)

PDF

(63KB)

PDF

(569KB)

PDF

(182KB)

PDF

(604KB)

PDF

(2MB)

PDF

(285KB)

PDF

(785KB)

PDF

(179KB)

PDF

(112KB)

PDF

(459KB)

PDF

(151KB)

PDF

(13KB)

PDF

(1MB)

PDF

(361KB)

PDF

(8KB)

PDF

(97KB)

PDF

(91KB)

PDF

(173KB)

PDF

(84KB)

PDF

(94KB)

PDF

(2MB)

PDF

(38KB)

PDF

(150KB)

PDF

(341KB)

PDF

(116KB)

PDF

(100KB)

PDF

(24KB)

PDF

(91KB)

PDF

(5MB)

PDF

(141KB)

PDF

(43KB)

PDF

(257KB)

PDF

(114KB)

PDF

(42KB)

PDF

(589KB)

PDF

(121KB)

PDF

(5MB)

PDF

(115KB)

PDF

(91KB)

PDF

(286KB)

PDF

(519KB)

PDF

(116KB)

PDF

(139KB)

PDF

(136KB)

PDF

(2MB)

PDF

(426KB)

PDF

(433KB)

PDF

(144KB)

PDF

(124KB)

PDF

(306KB)

PDF

(114KB)

PDF

(67KB)

PDF

(2MB)

PDF

(69KB)

PDF

(19KB)

PDF

(31KB)

PDF

(148KB)

PDF

(271KB)

PDF

(6KB)

PDF

(109KB)

PDF

(2MB)

PDF

(95KB)

PDF

(111KB)

PDF

(7KB)

PDF

(31KB)

PDF

(168KB)

PDF

(43KB)

PDF

(24KB)

PDF

(1MB)

PDF

(341KB)

PDF

(19KB)

PDF

(50KB)

PDF

(312KB)

PDF

(180KB)

PDF

(95KB)

PDF

(36KB)

PDF

(6MB)

PDF

(209KB)

PDF

(87KB)

PDF

(161KB)

PDF

(166KB)

PDF

(147KB)

PDF

(236KB)

PDF

(34KB)

PDF

(13MB)

PDF

(203KB)

PDF

(100KB)

PDF

(769KB)

PDF

(101KB)

PDF

(104KB)

PDF

(793KB)

PDF

(21KB)

PDF

(3MB)

PDF

(203KB)

PDF

(33KB)

PDF

(156KB)

PDF

(106KB)

PDF

(116KB)

PDF

(438KB)

PDF

(139KB)

PDF

(2MB)

PDF

(733KB)

PDF

(195KB)

PDF

(177KB)

PDF

(38KB)

PDF

(116KB)

PDF

(503KB)

PDF

(168KB)

PDF

(2MB)

PDF

(582KB)

PDF

(49KB)

PDF

(137KB)

PDF

(158KB)

PDF

(77KB)

PDF

(30KB)

PDF

(279KB)

PDF

(2MB)

PDF

(491KB)

PDF

(131KB)

PDF

(80KB)

PDF

(80KB)

PDF

(82KB)

PDF

(130KB)

PDF

(373KB)

PDF

(1MB)

PDF

(481KB)

PDF

(72KB)

PDF

(23KB)

PDF

(493KB)

PDF

(39KB)

PDF

(18KB)

PDF

(274KB)

PDF

(1MB)

PDF

(63KB)

PDF

(261KB)

PDF

(88KB)

PDF

(257KB)

PDF

(96KB)

PDF

(281KB)

PDF

(89KB)

PDF

(9MB)

PDF

(447KB)

PDF

(25KB)

PDF

(38KB)

PDF

(146KB)

PDF

(135KB)

PDF

(118KB)

PDF

(402KB)

PDF

(1MB)

PDF

(443KB)

PDF

(10KB)

PDF

(69KB)

PDF

(14KB)

PDF

(112KB)

PDF

(74KB)

MP3

(127KB)

PDF

(2MB)

PDF

(443KB)

PDF

(129KB)

PDF

(103KB)

PDF

(32KB)

PDF

(74KB)

PDF

(127KB)

PDF

(25KB)

PDF

(1MB)

PDF

(128KB)

PDF

(96KB)

PDF

(141KB)

PDF

(20KB)

PDF

(66KB)

PDF

(40KB)

JPG

(61KB)

PDF

(17MB)

PDF

(327KB)

PDF

(956KB)

PDF

(45KB)

PDF

(174KB)

PDF

(111KB)

PDF

(112KB)

PDF

(28KB)

PDF

(17MB)

PDF

(260KB)

PDF

(64KB)

PDF

(131KB)

PDF

(186KB)

PDF

(246KB)

PDF

(109KB)

PDF

(530KB)

PDF

(2MB)

PDF

(746KB)

PDF

(127KB)

PDF

(204KB)

PDF

(541KB)

PDF

(246KB)

PDF

(82KB)

PDF

(314KB)

PDF

(6MB)

PDF

(134KB)

PDF

(20KB)

PDF

(129KB)

PDF

(332KB)

PDF

(154KB)

PDF

(429KB)

PDF

(1MB)

PDF

(1MB)

PDF

(906KB)

PDF

(27KB)

PDF

(94KB)

PDF

(582KB)

PDF

(207KB)

PDF

(11KB)

PDF

(16KB)

PDF

(2MB)

PDF

(231KB)

PDF

(72KB)

PDF

(307KB)

PDF

(696KB)

PDF

(1MB)

PDF

(154KB)

PDF

(136KB)

PDF

(1MB)

PDF

(906KB)

PDF

(72KB)

PDF

(138KB)

PDF

(131KB)

PDF

(145KB)

PDF

(127KB)

PDF

(962KB)

PDF

(1MB)

PDF

(340KB)

PDF

(22KB)

PDF

(39KB)

PDF

(140KB)

PDF

(44KB)

PDF

(62KB)

PDF

(16KB)

PDF

(2MB)

PDF

(117KB)

PDF

(31KB)

PDF

(40KB)

PDF

(341KB)

PDF

(115KB)

PDF

(111KB)

PDF

(15KB)

PDF

(8MB)

PDF

(76KB)

PDF

(89KB)

PDF

(79KB)

PDF

(16KB)

PDF

(178KB)

ZIP

(1MB)

PDF

(93KB)

PDF

(6MB)

PDF

(52KB)

PDF

(26KB)

PDF

(81KB)

PDF

(105KB)

PDF

(176KB)

PDF

(54KB)

PDF

(91KB)

PDF

(3MB)

PDF

(400KB)

PDF

(25KB)

PDF

(367KB)

PDF

(105KB)

PDF

(156KB)

PDF

(67KB)

PDF

(324KB)

PDF

(4MB)

PDF

(203KB)

PDF

(104KB)

PDF

(21KB)

PDF

(16KB)

PDF

(206KB)

PDF

(74KB)

PDF

(324KB)

PDF

(3MB)

PDF

(121KB)

PDF

(214KB)

PDF

(847KB)

PDF

(144KB)

PDF

(91KB)

PDF

(31KB)

PDF

(657KB)

PDF

(1MB)

PDF

(86KB)

PDF

(293KB)

PDF

(109KB)

PDF

(86KB)

PDF

(726KB)

PDF

(247KB)

PDF

(455KB)

PDF

(7MB)

PDF

(139KB)

PDF

(12KB)

PDF

(56KB)

PDF

(24KB)

PDF

(74KB)

PDF

(786KB)

PDF

(11KB)

PDF

(4MB)

PDF

(142KB)

PDF

(123KB)

PDF

(15KB)

PDF

(36KB)

PDF

(158KB)

PDF

(211KB)

PDF

(247KB)

PDF

(1MB)

PDF

(46KB)

PDF

(77KB)

PDF

(104KB)

PDF

(82KB)

PDF

(231KB)

PDF

(282KB)

PDF

(43KB)

PDF

(12MB)

PDF

(52KB)

PDF

(66KB)

PDF

(55KB)

PDF

(91KB)

PDF

(381KB)

PDF

(97KB)

PDF

(177KB)

PDF

(1MB)

PDF

(69KB)

PDF

(264KB)

PDF

(75KB)

PDF

(137KB)

PDF

(43KB)

PDF

(171KB)

WAV

(285KB)

PDF

(2MB)

PDF

(94KB)

PDF

(113KB)

PDF

(736KB)

PDF

(76KB)

PDF

(136KB)

PDF

(705KB)

PDF

(20KB)

PDF

(4MB)

PDF

(482KB)

PDF

(600KB)

PDF

(155KB)

PDF

(117KB)

PDF

(108KB)

PDF

(328KB)

PDF

(16KB)

PDF

(4MB)

PDF

(208KB)

PDF

(144KB)

PDF

(229KB)

PDF

(80KB)

PDF

(143KB)

PDF

(81KB)

PDF

(267KB)

PDF

(5MB)

PDF

(309KB)

PDF

(396KB)

PDF

(26KB)

PDF

(109KB)

PDF

(573KB)

PDF

(146KB)

PDF

(93KB)

PDF

(5MB)

PDF

(122KB)

PDF

(92KB)

PDF

(229KB)

PDF

(95KB)

PDF

(573KB)

PDF

(61KB)

PDF

(27KB)

PDF

(1MB)

PDF

(837KB)

PDF

(147KB)

PDF

(22KB)

PDF

(93KB)

PDF

(132KB)

PDF

(152KB)

PDF

(207KB)

PDF

(4MB)

PDF

(746KB)

PDF

(102KB)

PDF

(292KB)

PDF

(104KB)

PDF

(142KB)

PDF

(180KB)

PDF

(12KB)

PDF

(8MB)

PDF

(746KB)

PDF

(914KB)

PDF

(18KB)

PDF

(131KB)

PDF

(22KB)

PDF

(22KB)

PDF

(368KB)

PDF

(18MB)

PDF

(326KB)

PDF

(101KB)

PDF

(114KB)

PDF

(133KB)

PDF

(128KB)

PDF

(122KB)

PDF

(17KB)

PDF

(3MB)

PDF

(561KB)

PDF

(303KB)

PDF

(174KB)

PDF

(132KB)

PDF

(93KB)

PDF

(26KB)

PDF

(583KB)

PDF

(1MB)

PDF

(561KB)

PDF

(312KB)

PDF

(577KB)

PDF

(132KB)

PDF

(35KB)

PDF

(263KB)

PDF

(468KB)

PDF

(1MB)

PDF

(130KB)

PDF

(61KB)

PDF

(246KB)

PDF

(19KB)

PDF

(112KB)

PDF

(73KB)

PDF

(517KB)

PDF

(2MB)

PDF

(110KB)

PDF

(68KB)

PDF

(111KB)

PDF

(122KB)

PDF

(178KB)

PDF

(148KB)

PDF

(73KB)

PDF

(17MB)

PDF

(93KB)

PDF

(100KB)

PDF

(195KB)

PDF

(126KB)

PDF

(0)

PDF

(473KB)

PDF

(586KB)

PDF

(1MB)

PDF

(344KB)

PDF

(161KB)

PDF

(116KB)

PDF

(94KB)

PDF

(139KB)

PDF

(111KB)

PDF

(941KB)

PDF

(16MB)

PDF

(95KB)

PDF

(85KB)

PDF

(91KB)

PDF

(125KB)

PDF

(52KB)

PDF

(111KB)

PDF

(22KB)

PDF

(4MB)

PDF

(692KB)

PDF

(56KB)

PDF

(114KB)

PDF

(150KB)

PDF

(465KB)

PDF

(87KB)

PDF

(31KB)

PDF

(3MB)

PDF

(243KB)

PDF

(188KB)

PDF

(114KB)

PDF

(150KB)

PDF

(574KB)

PDF

(127KB)

PDF

(74KB)

PDF

(5MB)

PDF

(443KB)

PDF

(72KB)

PDF

(788KB)

PDF

(417KB)

PDF

(98KB)

PDF

(110KB)

PDF

(186KB)

PDF

(4MB)

PDF

(443KB)

PDF

(35KB)

PDF

(109KB)

PDF

(157KB)

PDF

(248KB)

PDF

(29KB)

PDF

(249KB)

PDF

(13MB)

PDF

(58KB)

PDF

(26KB)

PDF

(436KB)

PDF

(131KB)

PDF

(148KB)

PDF

(125KB)

PDF

(94KB)

PDF

(5MB)

PDF

(47KB)

PDF

(93KB)

PDF

(352KB)

PDF

(25KB)

PDF

(179KB)

PDF

(48KB)

PDF

(407KB)

PDF

(1MB)

PDF

(25KB)

PDF

(127KB)

PDF

(96KB)

PDF

(627KB)

PDF

(105KB)

PDF

(151KB)

PDF

(61KB)

PDF

(5MB)

PDF

(96KB)

PDF

(150KB)

PDF

(681KB)

PDF

(102KB)

PDF

(89KB)

PDF

(184KB)

PDF

(40KB)

PDF

(1MB)

PDF

(76KB)

PDF

(434KB)

PDF

(280KB)

PDF

(85KB)

PDF

(207KB)

PDF

(259KB)

PDF

(99KB)

PDF

(7MB)

PDF

(587KB)

PDF

(108KB)

PDF

(21KB)

PDF

(249KB)

PDF

(73KB)

PDF

(200KB)

PDF

(25KB)

PDF

(1MB)

PDF

(197KB)

PDF

(1MB)

PDF

(386KB)

PDF

(131KB)

PDF

(62KB)

PDF

(412KB)

PDF

(367KB)

PPS

(2MB)

PDF

(39KB)

PDF

(217KB)

PDF

(148KB)

PDF

(268KB)

PDF

(103KB)

PDF

(19KB)

PDF

(66KB)

PDF

(12MB)

PDF

(104KB)

PDF

(535KB)

PDF

(231KB)

PDF

(553KB)

PDF

(18KB)

PDF

(18KB)

PDF

(75KB)

PDF

(10MB)

PDF

(183KB)

PDF

(38KB)

PDF

(52KB)

PDF

(287KB)

PDF

(18KB)

PDF

(130KB)

PDF

(129KB)

PDF

(5MB)

PDF

(114KB)

PDF

(212KB)

PDF

(110KB)

PDF

(57KB)

PDF

(75KB)

PDF

(215KB)

PDF

(95KB)

PDF

(4MB)

PDF

(20KB)

PDF

(33KB)

PDF

(66KB)

PDF

(613KB)

PDF

(250KB)

PDF

(54KB)

PDF

(515KB)

PDF

(2MB)

PDF

(59KB)

PDF

(296KB)

PDF

(12KB)

PDF

(59KB)

PDF

(157KB)

PDF

(187KB)

PDF

(47KB)

PDF

(3MB)

PDF

(239KB)

PDF

(722KB)

PDF

(815KB)

PDF

(146KB)

PDF

(133KB)

PDF

(138KB)

PDF

(277KB)

PDF

(1MB)

PDF

(134KB)

PDF

(139KB)

PDF

(379KB)

PDF

(10KB)

PDF

(173KB)

PDF

(90KB)

PDF

(143KB)

PDF

(2MB)

PDF

(136KB)

PDF

(73KB)

PDF

(93KB)

PDF

(26KB)

PDF

(129KB)

PDF

(19KB)

PDF

(52KB)

PDF

(6MB)

PDF

(37KB)

PDF

(302KB)

PDF

(233KB)

PDF

(116KB)

PDF

(927KB)

PDF

(69KB)

PDF

(20KB)

PDF

(2MB)

PDF

(327KB)

PDF

(45KB)

PDF

(330KB)

PDF

(107KB)

PDF

(49KB)

PDF

(17KB)

PDF

(241KB)

PDF

(2MB)

PDF

(98KB)

PDF

(110KB)

PDF

(602KB)

PDF

(22KB)

PDF

(87KB)

PDF

(118KB)

PDF

(821KB)

PDF

(8MB)

PDF

(57KB)

PDF

(294KB)

PDF

(80KB)

PDF

(54KB)

PDF

(43KB)

PDF

(224KB)

PDF

(817KB)

PDF

(1MB)

PDF

(116KB)

PDF

(394KB)

PDF

(112KB)

PDF

(95KB)

PDF

(86KB)

PDF

(361KB)

PDF

(440KB)

PDF

(1MB)

PDF

(56KB)

PDF

(110KB)

PDF

(18KB)

PDF

(520KB)

PDF

(229KB)

PDF

(444KB)

PDF

(57KB)

PDF

(2MB)

PDF

(77KB)

PDF

(98KB)

PDF

(171KB)

PDF

(66KB)

PDF

(381KB)

PDF

(126KB)

PDF

(121KB)

PDF

(1MB)

PDF

(176KB)

PDF

(417KB)

PDF

(120KB)

PDF

(135KB)

PDF

(144KB)

PDF

(179KB)

PDF

(59KB)

PDF

(18MB)

PDF

(18KB)

PDF

(137KB)

PDF

(12KB)

PDF

(60KB)

PDF

(120KB)

PDF

(228KB)

PDF

(622KB)

PDF

(2MB)

PDF

(53KB)

PDF

(108KB)

PDF

(124KB)

PDF

(282KB)

PDF

(119KB)

PDF

(78KB)

PDF

(24KB)

PDF

(2MB)

PDF

(17KB)

PDF

(23KB)

PDF

(82KB)

PDF

(105KB)

PDF

(148KB)

PDF

(53KB)

PDF

(18KB)

PDF

(1MB)

PDF

(17KB)

PDF

(609KB)

PDF

(66KB)

PDF

(178KB)

PDF

(47KB)

PDF

(246KB)

PDF

(231KB)

PDF

(14MB)

PDF

(46KB)

PDF

(251KB)

PDF

(97KB)

PDF

(109KB)

PDF

(31KB)

PDF

(149KB)

PDF

(63KB)

PDF

(4MB)

PDF

(16KB)

PDF

(136KB)

PDF

(143KB)

PDF

(131KB)

PDF

(254KB)

PDF

(155KB)

PDF

(26KB)

PDF

(1MB)

PDF

(189KB)

PDF

(56KB)

PDF

(44KB)

PDF

(114KB)

PDF

(74KB)

PDF

(131KB)

PDF

(798KB)

PDF

(20MB)

PDF

(148KB)

PDF

(119KB)

PDF

(122KB)

PDF

(110KB)

PDF

(176KB)

PDF

(188KB)

PDF

(1MB)

PDF

(1MB)

PDF

(20KB)

PDF

(886KB)

PDF

(129KB)

PDF

(77KB)

PDF

(84KB)

PDF

(15KB)

PDF

(486KB)

PDF

(3MB)

PDF

(102KB)

PDF

(248KB)

PDF

(198KB)

PDF

(142KB)

PDF

(96KB)

PDF

(158KB)

PDF

(54KB)

PDF

(2MB)

PDF

(195KB)

PDF

(130KB)

PDF

(82KB)

PDF

(112KB)

PDF

(888KB)

PDF

(246KB)

PDF

(495KB)

PDF

(2MB)

PDF

(504KB)

PDF

(148KB)

PDF

(905KB)

PDF

(121KB)

PDF

(17KB)

PDF

(137KB)

PDF

(474KB)

PDF

(2MB)

PDF

(61KB)

PDF

(287KB)

PDF

(83KB)

PDF

(16KB)

PDF

(70KB)

PDF

(131KB)

PDF

(121KB)

PDF

(1MB)

PDF

(150KB)

PDF

(417KB)

PDF

(393KB)

PDF

(96KB)

PDF

(403KB)

PDF

(38KB)

PDF

(486KB)

PDF

(4MB)

PDF

(183KB)

PDF

(7KB)

PDF

(230KB)

PDF

(21KB)

PDF

(135KB)

PDF

(131KB)

PDF

(100KB)

PDF

(4MB)

PDF

(63KB)

PDF

(119KB)

PDF

(109KB)

PDF

(480KB)

PDF

(196KB)

PDF

(213KB)

PDF

(444KB)

PDF

(2MB)

PDF

(62KB)

PDF

(102KB)

PDF

(116KB)

PDF

(662KB)

PDF

(18KB)

PDF

(70KB)

PDF

(31KB)

PDF

(1MB)

PDF

(300KB)

PDF

(33KB)

PDF

(151KB)

PDF

(158KB)

PDF

(17KB)

PDF

(388KB)

PDF

(409KB)

PDF

(2MB)

PDF

(181KB)

PDF

(135KB)

PDF

(47KB)

PDF

(733KB)

PDF

(24KB)

PDF

(93KB)

PDF

(105KB)

PDF

(3MB)

PDF

(20KB)

PDF

(105KB)

PDF

(541KB)

PDF

(11KB)

PDF

(170KB)

PDF

(107KB)

PDF

(443KB)

PDF

(6MB)

PDF

(155KB)

PDF

(96KB)

PDF

(67KB)

PDF

(73KB)

PDF

(99KB)

PDF

(124KB)

PDF

(232KB)

PDF

(2MB)

PDF

(642KB)

PDF

(125KB)

PDF

(288KB)

PDF

(65KB)

PDF

(17KB)

PDF

(106KB)

PDF

(129KB)

PDF

(12MB)

PDF

(106KB)

PDF

(47KB)

PDF

(192KB)

PDF

(112KB)

PDF

(27KB)

PDF

(147KB)

PDF

(278KB)

PDF

(2MB)

PDF

(155KB)

PDF

(247KB)

PDF

(192KB)

PDF

(648KB)

PDF

(95KB)

PDF

(329KB)

PDF

(114KB)

PDF

(2MB)

PDF

(349KB)

PDF

(657KB)

PDF

(192KB)

PDF

(111KB)

PDF

(123KB)

PDF

(106KB)

PDF

(32KB)

PDF

(1MB)

PDF

(259KB)

PDF

(213KB)

PDF

(269KB)

PDF

(163KB)

PDF

(20KB)

PDF

(104KB)

PDF

(43KB)

PDF

(4MB)

PDF

(52KB)

PDF

(91KB)

PDF

(171KB)

PDF

(645KB)

PDF

(68KB)

PDF

(126KB)

PDF

(96KB)

ZIP

(3MB)

PDF

(197KB)

PDF

(77KB)

PDF

(73KB)

PDF

(569KB)

PDF

(27KB)

PDF

(252KB)

PDF

(222KB)

PDF

(3MB)

PDF

(19KB)

PDF

(947KB)

PDF

(185KB)

PDF

(356KB)

PDF

(623KB)

PDF

(130KB)

PDF

(139KB)

PDF

(2MB)

PDF

(25KB)

PDF

(88KB)

PDF

(125KB)

TXT

(3KB)

PDF

(19KB)

PDF

(401KB)

PDF

(535KB)

PDF

(1MB)

PDF

(166KB)

PDF

(47KB)

PDF

(206KB)

PDF

(18KB)

PDF

(41KB)

PDF

(122KB)

PDF

(347KB)

PDF

(1MB)

PDF

(832KB)

MP3

(309KB)

PDF

(26KB)

PDF

(98KB)

PDF

(40KB)

PDF

(98KB)

PDF

(139KB)

PDF

(1MB)

PDF

(241KB)

PDF

(25KB)

PDF

(36KB)

PDF

(181KB)

PDF

(233KB)

PDF

(118KB)

PDF

(28KB)

PDF

(4MB)

PDF

(623KB)

PDF

(125KB)

PDF

(709KB)

PDF

(70KB)

PDF

(44KB)

PDF

(91KB)

PDF

(314KB)

PDF

(1MB)

PDF

(128KB)

PDF

(77KB)

PDF

(26KB)

PDF

(92KB)

PDF

(45KB)

PDF

(90KB)

PDF

(56KB)

PDF

(2MB)

PDF

(138KB)

PDF

(33KB)

PDF

(368KB)

PDF

(101KB)

PDF

(112KB)

PDF

(279KB)

PDF

(235KB)

PDF

(2MB)

PDF

(433KB)

PDF

(303KB)

PDF

(25KB)

PDF

(145KB)

PDF

(62KB)

PDF

(205KB)

PDF

(465KB)

PDF

(2MB)

PDF

(59KB)

PDF

(412KB)

PDF

(282KB)

PDF

(216KB)

PDF

(43KB)

PDF

(112KB)

PDF

(28KB)

PDF

(9MB)

PDF

(85KB)

PDF

(394KB)

PDF

(192KB)

PDF

(7KB)

PDF

(325KB)

PDF

(112KB)

PDF

(23KB)

PDF

(4MB)

PDF

(733KB)

PDF

(185KB)

PDF

(59KB)

PDF

(22KB)

PDF

(643KB)

PDF

(110KB)

PDF

(97KB)

PDF

(1MB)

PDF

(21KB)

PDF

(418KB)

PDF

(517KB)

PDF

(101KB)

PDF

(91KB)

PDF

(75KB)

PDF

(19KB)

PDF

(9MB)

PDF

(104KB)

PDF

(28KB)

PDF

(114KB)

PDF

(324KB)

PDF

(903KB)

PDF

(79KB)

PDF

(466KB)

PDF

(4MB)

PDF

(149KB)

PDF

(168KB)

PDF

(104KB)

PDF

(37KB)

PDF

(279KB)

PDF

(136KB)

PDF

(624KB)

PDF

(7MB)

PDF

(92KB)

PDF

(59KB)

PDF

(203KB)

PDF

(558KB)

PDF

(96KB)

PDF

(117KB)

PDF

(774KB)

PDF

(1MB)

PDF

(83KB)

PDF

(33KB)

PDF

(18KB)

PDF

(19KB)

PDF

(103KB)

PDF

(111KB)

PDF

(19KB)

PDF

(7MB)

PDF

(36KB)

PDF

(54KB)

PDF

(16KB)

PDF

(138KB)

PDF

(43KB)

PDF

(147KB)

PDF

(438KB)

PDF

(19MB)

PDF

(761KB)

PDF

(26KB)

PDF

(60KB)

PDF

(47KB)

PDF

(452KB)

PDF

(130KB)

PDF

(583KB)

PDF

(2MB)

PDF

(51KB)

PDF

(245KB)

PDF

(404KB)

PDF

(62KB)

PDF

(114KB)

PDF

(234KB)

PDF

(744KB)

PDF

(1MB)

PDF

(14KB)

PDF

(129KB)

PDF

(181KB)

PDF

(190KB)

PDF

(661KB)

PDF

(182KB)

PDF

(324KB)

PDF

(1MB)

PDF

(404KB)

PDF

(113KB)

PDF

(113KB)

PDF

(71KB)

PDF

(23KB)

PDF

(118KB)

PDF

(94KB)

PDF

(20MB)

PDF

(7KB)

PDF

(57KB)

PDF

(198KB)

PDF

(411KB)

PDF

(540KB)

PDF

(95KB)

PDF

(35KB)

PDF

(2MB)

PDF

(57KB)

PDF

(14KB)

PDF

(84KB)

PDF

(73KB)

PDF

(110KB)

PDF

(136KB)

PDF

(34KB)

PDF

(1MB)

PDF

(69KB)

PDF

(94KB)

PDF

(326KB)

PDF

(75KB)

PDF

(212KB)

PDF

(109KB)

PDF

(47KB)

PDF

(4MB)

PDF

(72KB)

PDF

(419KB)

PDF

(739KB)

PDF

(11KB)

PDF

(170KB)

PDF

(909KB)

PDF

(18KB)

PDF

(1MB)

PDF

(402KB)

PDF

(508KB)

PDF

(246KB)

PDF

(24KB)

PDF

(901KB)

PDF

(100KB)

PDF

(77KB)

PDF

(4MB)

PDF

(222KB)

PDF

(464KB)

PDF

(35KB)

PDF

(260KB)

PDF

(245KB)

PDF

(213KB)

PDF

(153KB)

PDF

(2MB)

PDF

(84KB)

PDF

(336KB)

PDF

(389KB)

PDF

(55KB)

PDF

(164KB)

PDF

(97KB)

PDF

(29KB)

PDF

(1MB)

PDF

(79KB)

PDF

(162KB)

PDF

(79KB)

PDF

(106KB)

PDF

(160KB)

PDF

(133KB)

PDF

(649KB)

PDF

(1MB)

PDF

(79KB)

PDF

(267KB)

PDF

(906KB)

PDF

(28KB)

PDF

(146KB)

PDF

(136KB)

PDF

(56KB)

PDF

(9MB)

PDF

(334KB)

PDF

(624KB)

PDF

(108KB)

PDF

(120KB)

PDF

(18KB)

PDF

(147KB)

PDF

(19KB)

PDF

(4MB)

PDF

(7KB)

PDF

(100KB)

PDF

(152KB)

PDF

(107KB)

PDF

(146KB)

PDF

(122KB)

PDF

(42KB)

PDF

(1MB)

PDF

(36KB)

PDF

(704KB)

PDF

(250KB)

PDF

(302KB)

PDF

(263KB)

PDF

(104KB)

PDF

(67KB)

PDF

(1MB)

PDF

(312KB)

PDF

(119KB)

PDF

(16KB)

PDF

(17KB)

PDF

(709KB)

PDF

(116KB)

PDF

(609KB)

PDF

(5MB)

PDF

(174KB)

PDF

(135KB)

PDF

(102KB)

PDF

(83KB)

PDF

(100KB)

PDF

(87KB)

PDF

(14KB)

PDF

(5MB)

PDF

(111KB)

PDF

(23KB)

PDF

(99KB)

PDF

(70KB)

PDF

(12KB)

PDF

(156KB)

PDF

(129KB)

PDF

(1MB)

PDF

(105KB)

PDF

(23KB)

PDF

(183KB)

PDF

(41KB)

PDF

(21KB)

PDF

(215KB)

PDF

(99KB)

PDF

(1MB)

PDF

(529KB)

PDF

(25KB)

PDF

(293KB)

PDF

(139KB)

PDF

(78KB)

PDF

(90KB)

PDF

(389KB)

PDF

(8MB)

PDF

(26KB)

PDF

(118KB)

PDF

(45KB)

PDF

(81KB)

PDF

(208KB)

PDF

(105KB)

PDF

(132KB)

PDF

(5MB)

PDF

(15KB)

PDF

(66KB)

PDF

(107KB)

PDF

(17KB)

PDF

(17KB)

PDF

(107KB)

PDF

(51KB)

PDF

(1MB)

PDF

(15KB)

PDF

(114KB)

PDF

(336KB)

PDF

(126KB)

PDF

(783KB)

PDF

(100KB)

PDF

(78KB)

PDF

(2MB)

PDF

(108KB)

PDF

(117KB)

PDF

(477KB)

PDF

(157KB)

PDF

(77KB)

PDF

(88KB)

PDF

(356KB)

PDF

(1MB)

PDF

(306KB)

PDF

(152KB)

PDF

(105KB)

PDF

(92KB)

PDF

(21KB)

PDF

(126KB)

PDF

(109KB)

PDF

(8MB)

PDF

(113KB)

PDF

(66KB)

PDF

(105KB)

PDF

(51KB)

PDF

(33KB)

PDF

(22KB)

PDF

(111KB)

PDF

(2MB)

PDF

(107KB)

PDF

(67KB)

PDF

(26KB)

PDF

(133KB)

PDF

(231KB)

PDF

(300KB)

PDF

(99KB)

PDF

(3MB)

PDF

(99KB)

PDF

(432KB)

PDF

(112KB)

PDF

(77KB)

PDF

(371KB)

PDF

(221KB)

PDF

(105KB)

PDF

(2MB)

PDF

(94KB)

PDF

(58KB)

PDF

(138KB)

PDF

(117KB)

PDF

(115KB)

PDF

(179KB)

PDF

(182KB)

PDF

(6MB)

PDF

(118KB)

PDF

(955KB)

PDF

(14KB)

PDF

(498KB)

PDF

(34KB)

PDF

(401KB)

PDF

(201KB)

PDF

(10MB)

PDF

(127KB)

PDF

(774KB)

PDF

(76KB)

PDF

(530KB)

PDF

(231KB)

PDF

(136KB)

PDF

(443KB)

PDF

(16MB)

PDF

(143KB)

PDF

(150KB)

PDF

(99KB)

PDF

(530KB)

PDF

(334KB)

PDF

(121KB)

PDF

(50KB)

PDF

(11MB)

PDF

(194KB)

PDF

(88KB)

PDF

(21KB)

PDF

(140KB)

PDF

(34KB)

PDF

(84KB)

PDF

(56KB)

PDF

(16MB)

PDF

(97KB)

PDF

(86KB)

PDF

(276KB)

PDF

(140KB)

PDF

(254KB)

PDF

(117KB)

PDF

(27KB)

PDF

(1MB)

PDF

(705KB)

PDF

(107KB)

PDF

(266KB)

PDF

(184KB)

PDF

(34KB)

PDF

(90KB)

PDF

(39KB)

PDF

(3MB)

PDF

(37KB)

PDF

(113KB)

PDF

(126KB)

PDF

(357KB)

PDF

(95KB)

PDF

(113KB)

PDF

(39KB)

PDF

(16MB)

PDF

(24KB)

PDF

(241KB)

PDF

(72KB)

PDF

(101KB)

PDF

(36KB)

PDF

(106KB)

PDF

(39KB)

PDF

(4MB)

PDF

(124KB)

PDF

(366KB)

PDF

(211KB)

PDF

(79KB)

PDF

(117KB)

PDF

(114KB)

PDF

(18KB)

PDF

(1MB)

PDF

(14KB)

PDF

(51KB)

PDF

(754KB)

PDF

(383KB)

PDF

(85KB)

PDF

(115KB)

PDF

(364KB)

PDF

(8MB)

PDF

(202KB)

PDF

(193KB)

PDF

(330KB)

PDF

(383KB)

PDF

(283KB)

PDF

(112KB)

PDF

(94KB)

PDF

(2MB)

PDF

(48KB)

PDF

(81KB)

PDF

(774KB)

PDF

(204KB)

PDF

(81KB)

PDF

(93KB)

PDF

(100KB)

PDF

(450KB)

PDF

(95KB)

PDF

(72KB)

PDF

(85KB)

PDF

(189KB)

PDF

(167KB)

PDF

(99KB)

PDF

(406KB)

PDF

(36KB)

PDF

(95KB)

PDF

(69KB)

PDF

(19KB)

PDF

(22KB)

PDF

(67KB)

PDF

(85KB)

PDF

(528KB)

PDF

(96KB)

PDF

(100KB)

PDF

(123KB)

PDF

(127KB)

PDF

(36KB)

PDF

(155KB)

PDF

(234KB)

PDF

(26KB)

PDF

(98KB)

PDF

(165KB)

PDF

(247KB)

PDF

(118KB)

PDF

(200KB)

PDF

(38KB)

PDF

(296KB)

PDF

(917KB)

PDF

(179KB)

PDF

(119KB)

PDF

(125KB)

PDF

(104KB)

PDF

(300KB)

PDF

(38KB)

PDF

(117KB)

PDF

(159KB)

PDF

(1MB)

PDF

(7KB)

PDF

(324KB)

PDF

(16KB)

PDF

(2KB)

PDF

(118KB)

PDF

(115KB)

PDF

(21KB)

PDF

(114KB)

PDF

(81KB)

PDF

(81KB)

PDF

(36KB)

PDF

(802KB)

PDF

(95KB)

PDF

(111KB)

PDF

(805KB)

PDF

(51KB)

PDF

(269KB)

PDF

(107KB)

PDF

(14KB)

PDF

(724KB)

PDF

(45KB)

PDF

(143KB)

PDF

(86KB)

PDF

(44KB)

PDF

(83KB)

PDF

(17KB)

PDF

(52KB)

PDF

(69KB)

PDF

(97KB)

PDF

(95KB)

PDF

(365KB)

PDF

(76KB)

PDF

(105KB)

PDF

(187KB)

PDF

(36KB)

PDF

(153KB)

PDF

(64KB)

PDF

(93KB)

PDF

(263KB)

PDF

(109KB)

PDF

(145KB)

PDF

(145KB)

PDF

(78KB)

PDF

(200KB)

PDF

(93KB)

PDF

(94KB)

PDF

(48KB)

PDF

(234KB)

PDF

(149KB)

PDF

(114KB)

PDF

(359KB)

PDF

(194KB)

PDF

(198KB)

PDF

(143KB)

PDF

(204KB)

PDF

(98KB)

PDF

(52KB)

PDF

(90KB)

PDF

(97KB)

PDF

(126KB)

PDF

(110KB)

PDF

(168KB)

PDF

(86KB)