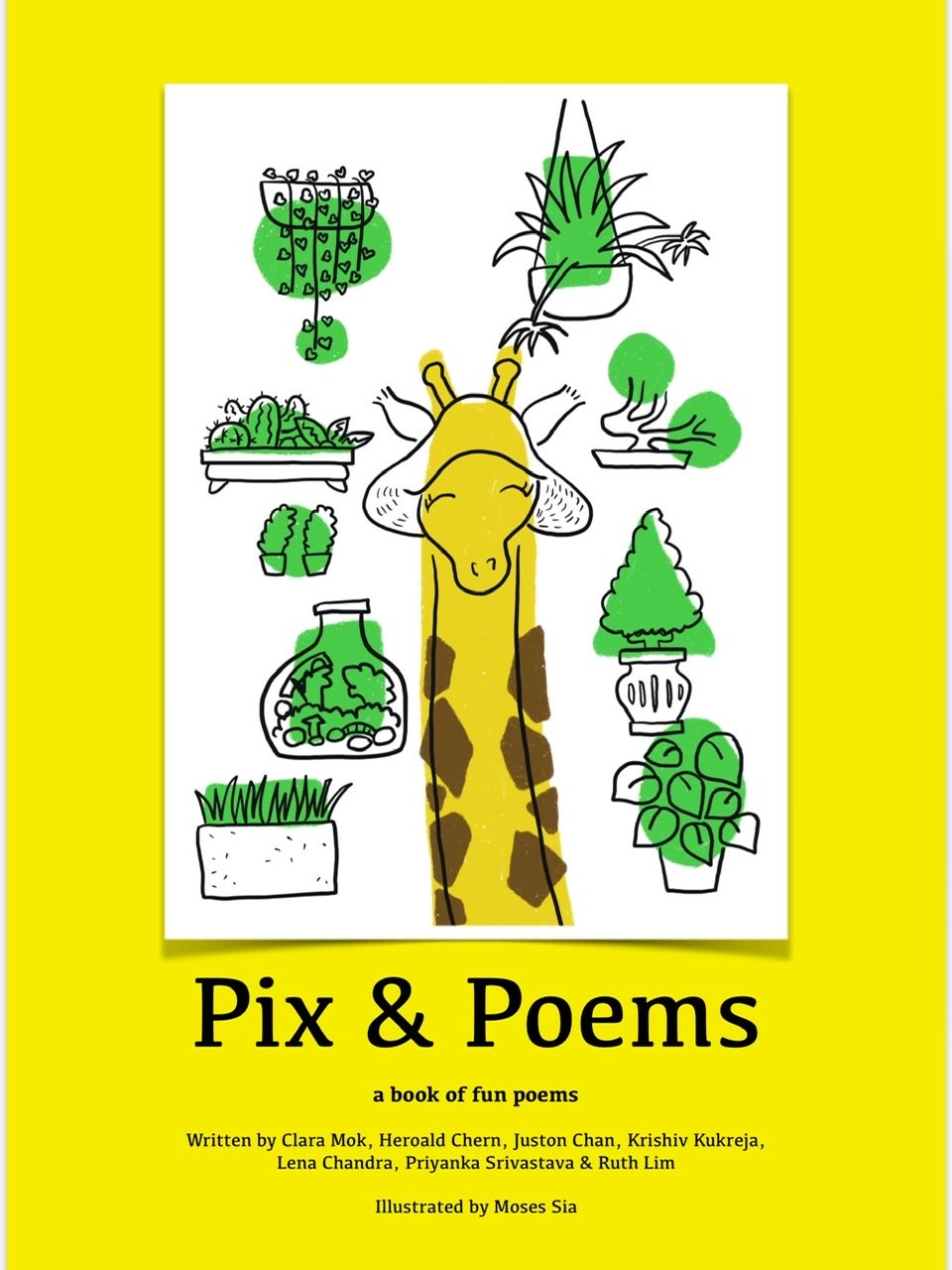 Pix and Poems - a book of fun poems
On Sale
Pix & Poems
Here's a book of 31 fun poems written response to one of 14 prompts, an illustration or both. 
This is the collective creation of a group of writers that responded to an invitation in April 2020.

We hope that it will bring a smile as you turn the pages, and also inspire you to create too.

Written by Clara Mok, Heroald Chern, Juston Chan, Krishiv Kukreja,  Lena Chandra, Priyanka Srivastava & Ruth Lim; Illustrated by Moses Sia.


You will receive a 50-page PDF, there is no physical book.