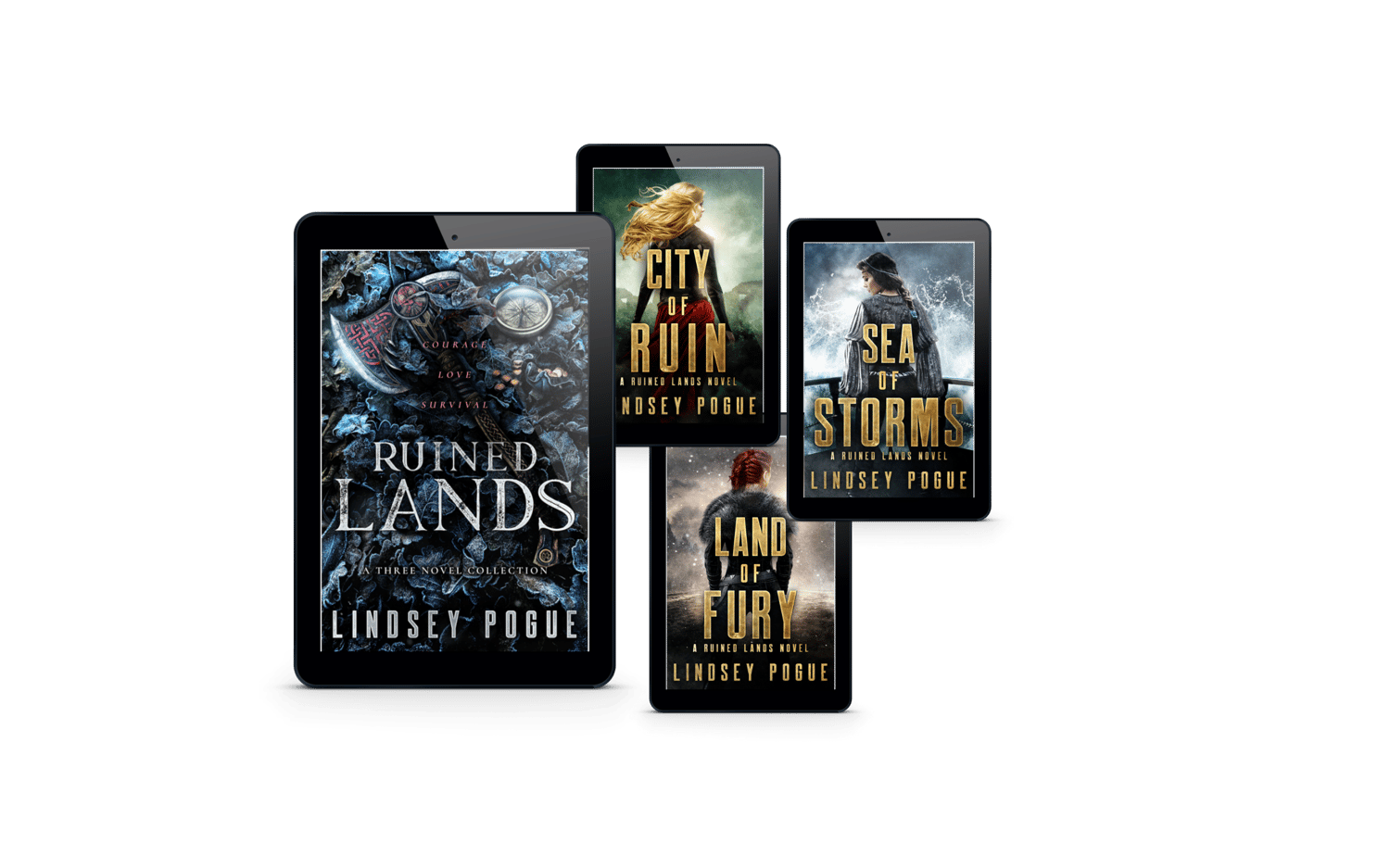 Ruined Lands 3-Book Bundle
(All files are available for immediate download + delivered via BookFunnel as well)
Three women.
Three epic love stories.
Three soul-stirring adventures.
Prepare to feel the kiss of winter on your cheeks and the wind in your hair as you sail the North Sea and traverse the weather-ravaged, reimagined kingdoms of New London and Norseland.
Steeped with courageous, beautifully flawed characters and sweeping landscapes, you will white-knuckle through the pages, one dystopian fantasy after another as these novels weave together a historically rich, engrossing world of fairy tale and mythology retellings, perfect for Sarah J. Maas and Adrienne Young fans.
**Visit author website for signed paperbacks, exclusive swag, and trigger warnings.**
"Oh my goodness!! A must read!! Lindsey has done it again. I love all of Lindsey's stories!" - Melinda L., Amazon
Bundle includes:
City of Ruin (Beauty and the Beast)
Sea of Storms (Njord & Skadi mythology)
Land of Fury (Snow White and the Huntsman)
OTHER FORGOTTEN WORLD SERIES
FORGOTTEN LANDS
Suggested Reading Order
Dust and Shadow
Borne of Sand and Scorn (Prequel novella)
Earth and Ember
Tide and Tempest