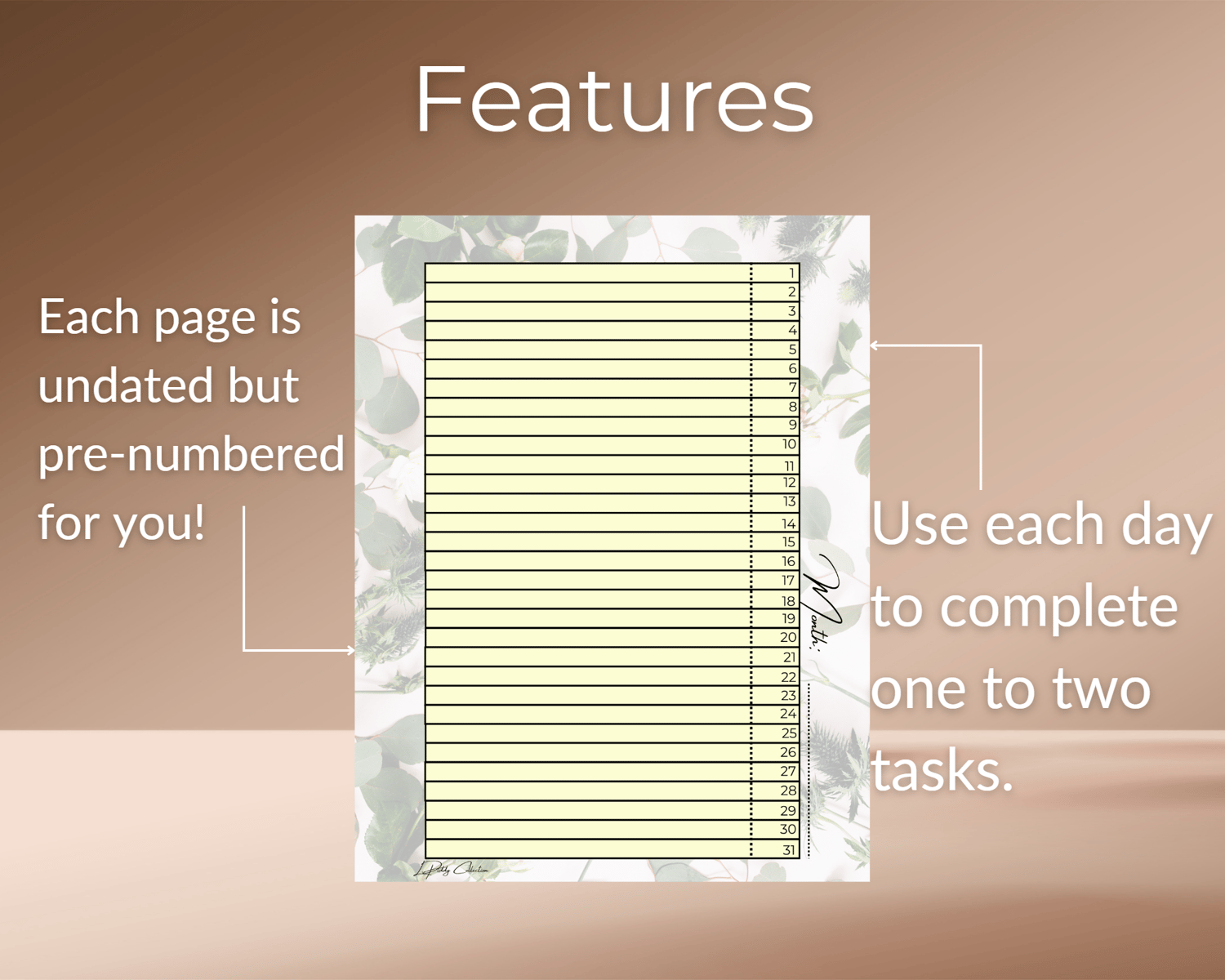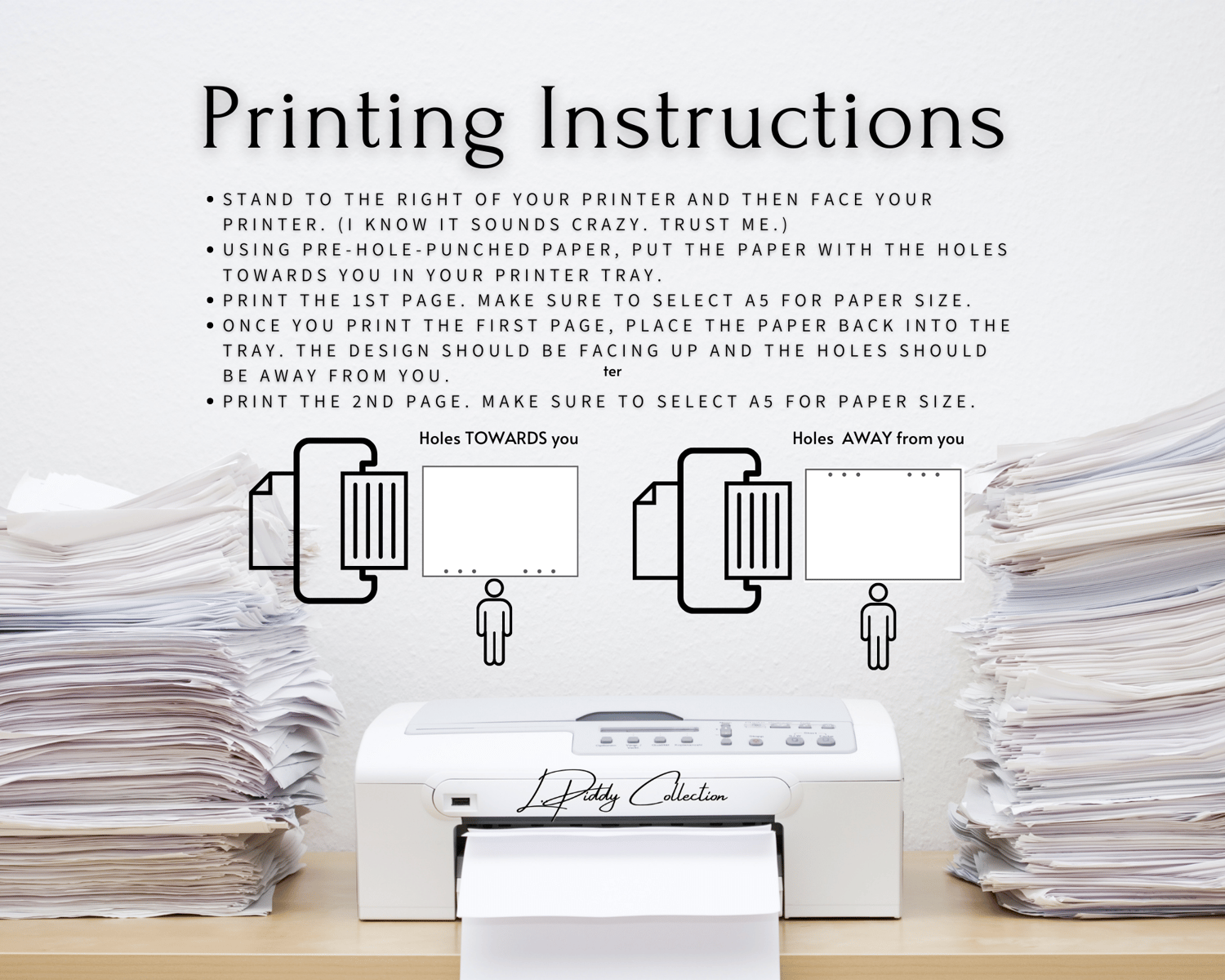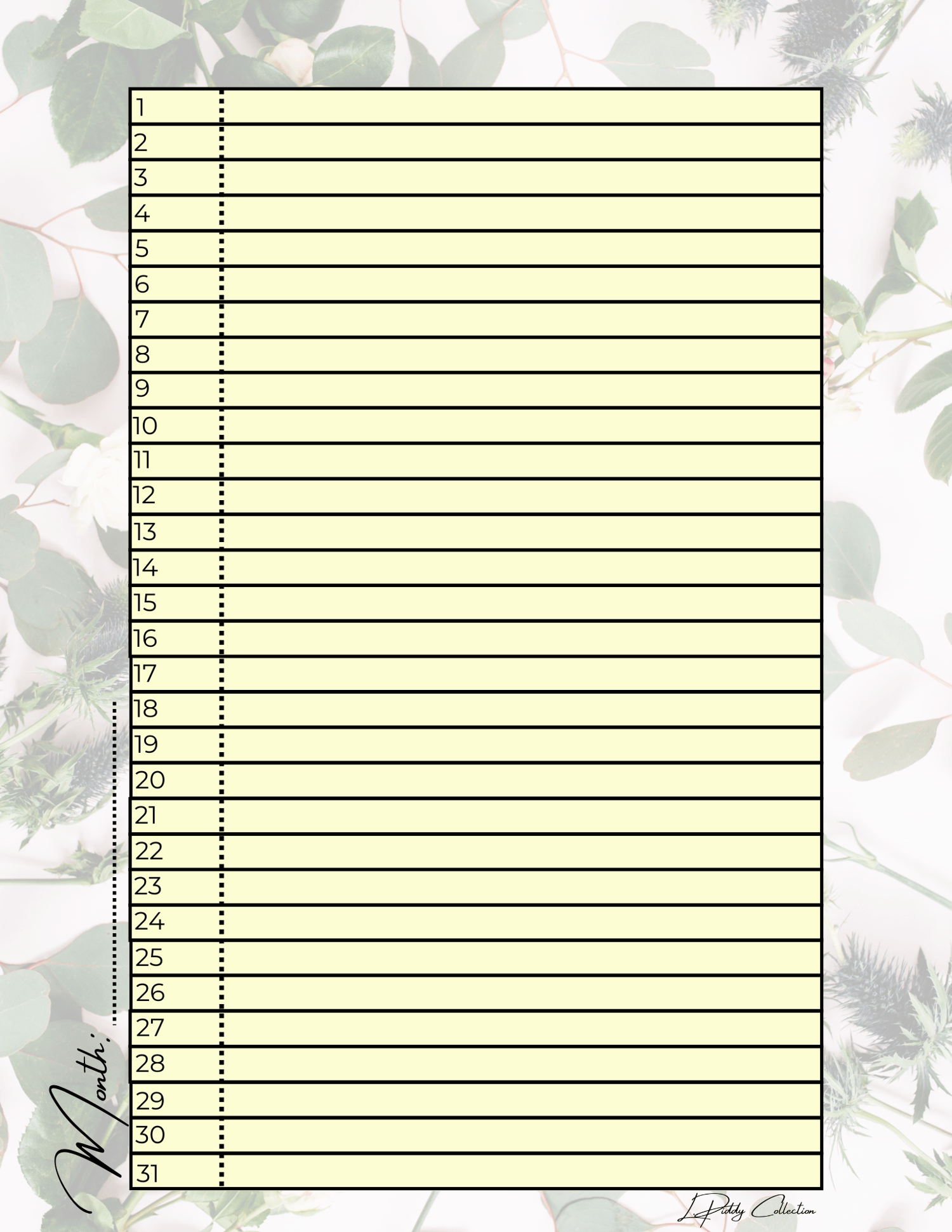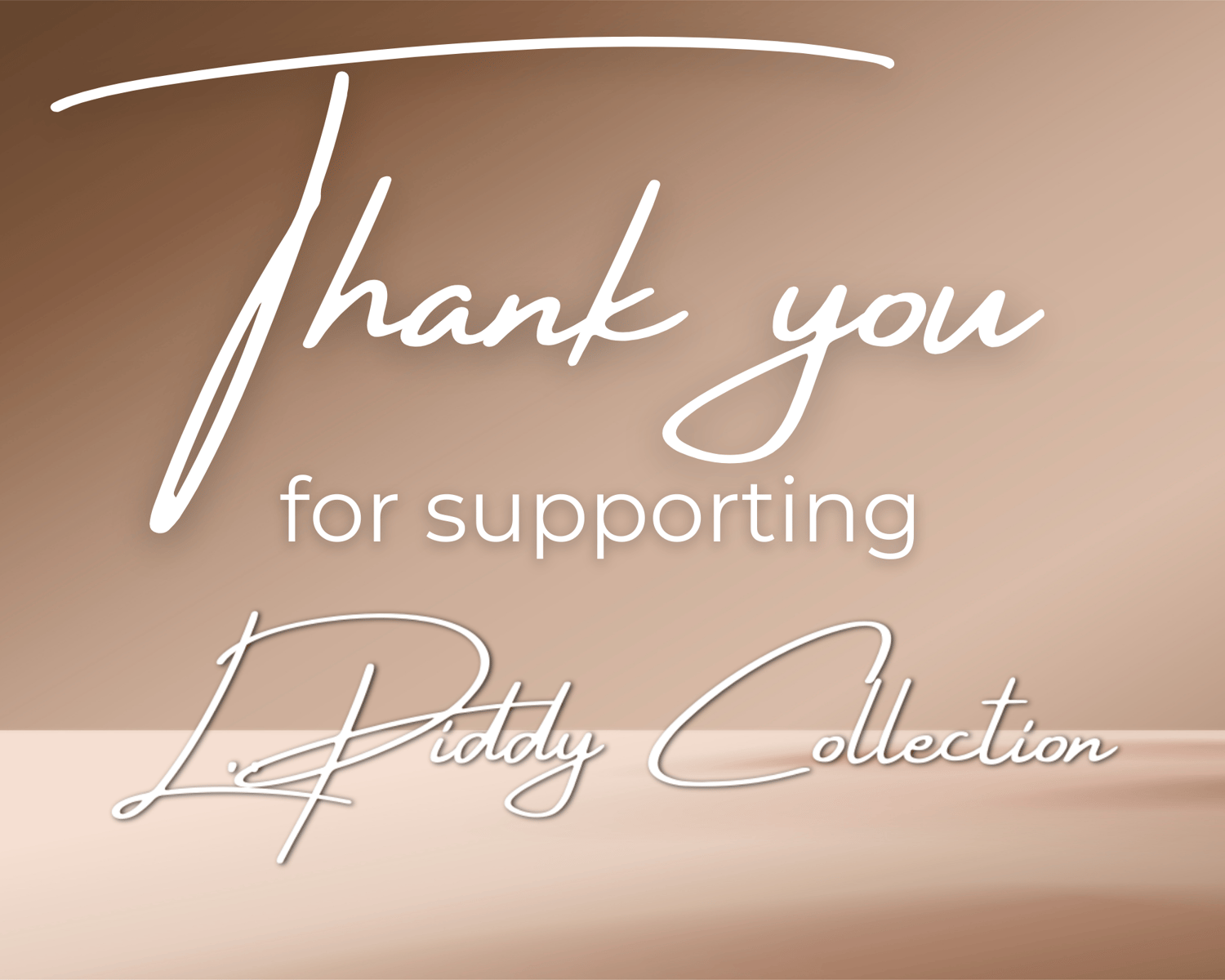 Agenda Style Monthly Calendar Planner Insert - Digital Download in sizes A4, A5, A6, and Letter
|♕ Features of the Agenda Style Monthly Calendar Planner Insert  - Digital Download in sizes A4, A5, A6, and Letter♕ |
Sometimes, you need a different layout in order to stay organized. If you're like me, you have a lot of projects in your head that need to get done. But, using a traditional planner may be too overwhelming. This Agenda Style Monthly Calendar Planner Insert may be for you're looking to accomplish one to two tasks a day in order to reach your goals. 
The agenda promotes you to customize your monthly agenda. Each page has 31 numbered rows for the days of the week. Simply fill out the day of the week by writing them in or using fun planner stickers! Easily see your whole month planned out on one page!
Once you download the file, you can print it off and use it in one of your favorite binder-based planners in the following sizes:
Size Dimensions ( Width x Length)
A4 8.27 x 11.69 inches | 210 × 297 mm
A5 5.83 × 8.27 inches | 148 × 210 mm
A6 4.13 x 5.83 inches  | 105 × 148 mm
Letter  8.5 x 11 inches  | 216 × 279 mm
FAQ can be found here: 
Frequently Asked Questions
♕Follow L.Piddy Collection on social media! 
♕Instagram - @lpiddycollection 
♕TikTok - @lpiddycollection 
♕Twitter - @lpiddycollectio
♕Facebook - @lpiddy
♕Pinterest - @lpiddycollection
♕Make sure to explore more digital downloads at  https://payhip.com/LPiddyCollection
♕L.Piddy Collection: https://www.lpiddycollection.com
minimalist, time, role, montserrat, sections, popular, self-care, day, health, work, legend, pageants, agenda, designs, different, planning, annual, student, thinking, collection, inserts, studying, life, office, pencil, orientation, planner, supplies, positive, pages, achieve, organizer, pageantry, mindset, social, monthly, prepare, washi, blank, routine, A4, item, mindful, project, multiple, customizable, checklist, coded, lines, font, ideas, week, manage, goals, finances, fitness, think, log, organization, canva, small, A6, prioritize, dates, A5, videos, daily, notes, shapes, unfilled, yearly, planning, bright, colors, aid, printable, school, page, lato, track, pen, media, important, marker, print, binder, tape, concentrate, weekly, household, floral, tasks, play, fast, suggestions, material, distractions, model, brainstorm, map, product, sizes, do, advocacy, year, digital, business, portrait, uniqueness, abilities, organize, production, filled, register, mini, productive, projects, kit, highlighter, hour, pdf, download, stickers, neon, ADHD, virtual, landscape, opportunity, achieve, thoughts, letter, to multi, routines, amsterdam, size, color, bills, look, online, neurotypical, schedule, file, immediate, journal, interactive, management