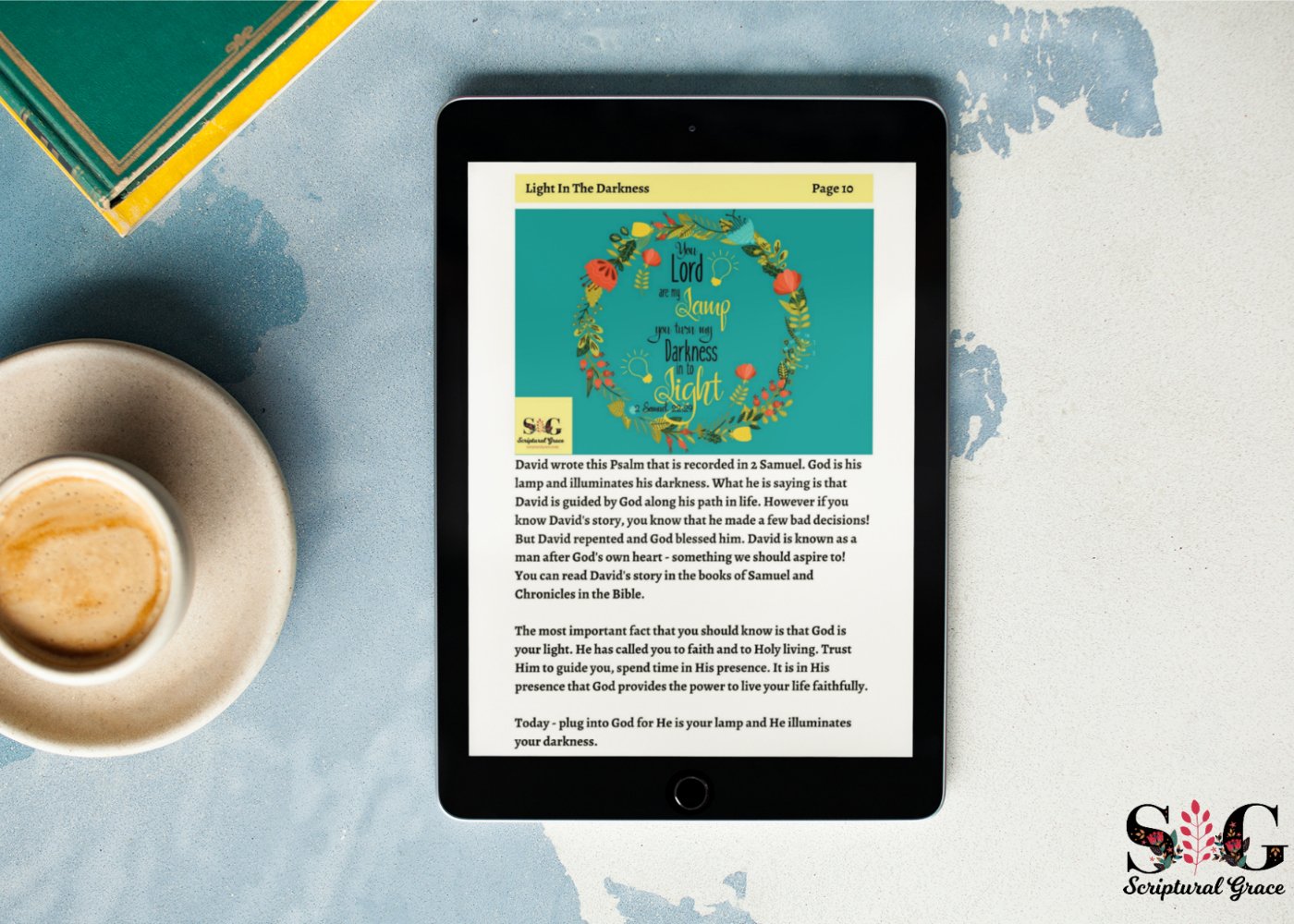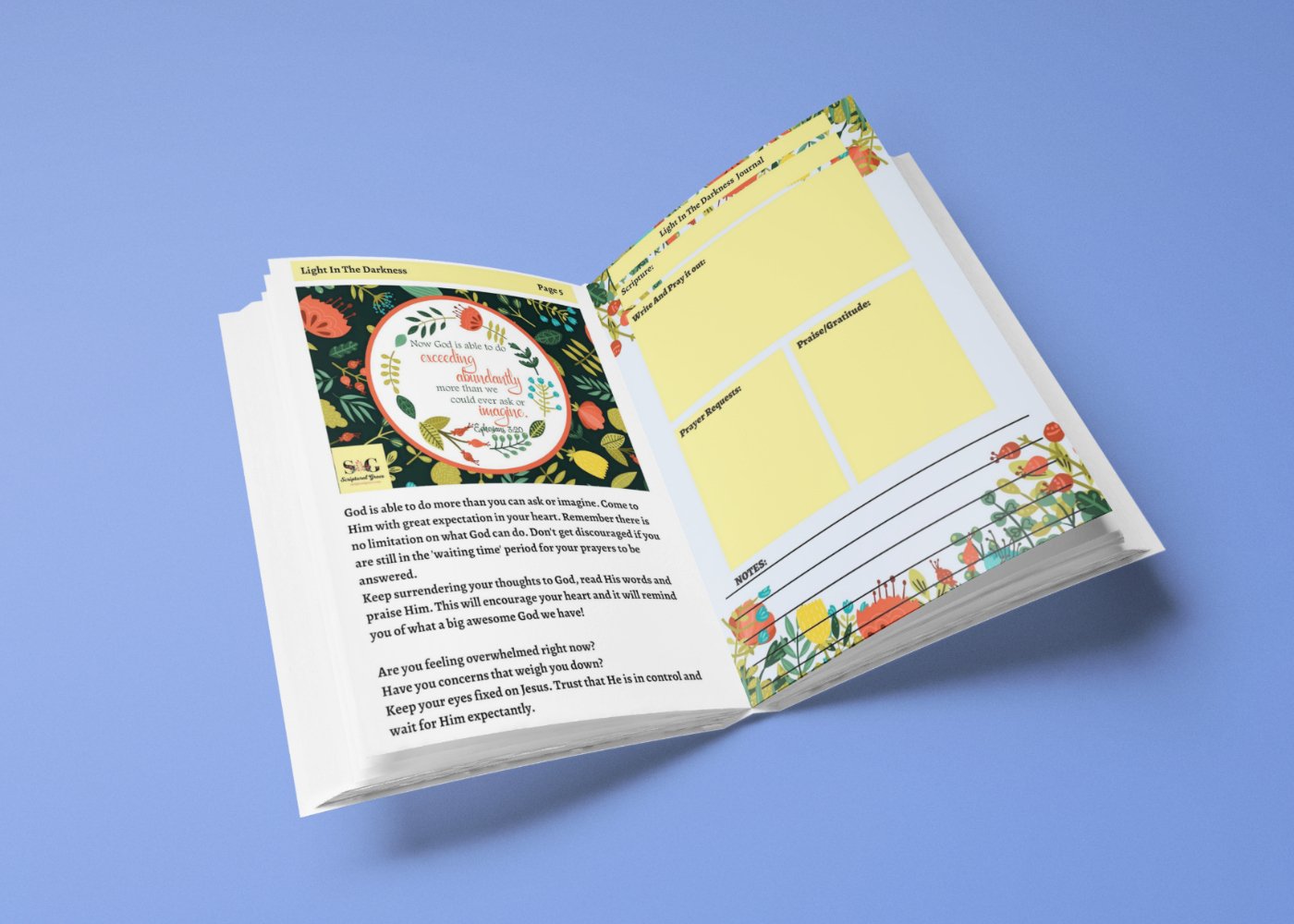 Light In The Darkness Devotional
On Sale
The Light In The Darkness devotional is to help you illuminate the darkness that tries to surround you in our world. I hope through it, that you can ' turn on the light' by filling your life with the truth of scripture and then like a lighthouse, be a beacon in the world around you too!
This devotional has been designed as a taster of our devotionals.
✅ 12 days of devotions with a unique editable journal page.
✅ download and open it in a PDF reader such as the Free Xoxo app, Goodnotes, or your personal favorite one.
✅ You can choose to download it to your phone or another device and use it throughout your busy day or print it out!
The journal page:
* journal box to write the scripture, prayer, or journal your thoughts. What is God saying to you through the scripture?
*Prayer request section. Who are you praying for?
*Gratitude box. Record your praise or gratitude here. This practice makes you more joyful, productive, generous, and resilient. This habit also helps to combat anxiety and depression.
*Notes - add your 'to-do list' here or your devotional thoughts.
This is a unique devotional that has been designed to help you grow in your faith and take away some of the overwhelm that occurs during daily life.
✝️There is an option to purchase our God will make a way workbook with a
40% discount during the checkout process
that I know you will enjoy and be encouraged by!😍
REFUNDS are not available for digital products, sales are final but I will do everything possible to make sure you are happy with your order. If you have any problems, please let me know, karen@scripturalgrace.com.