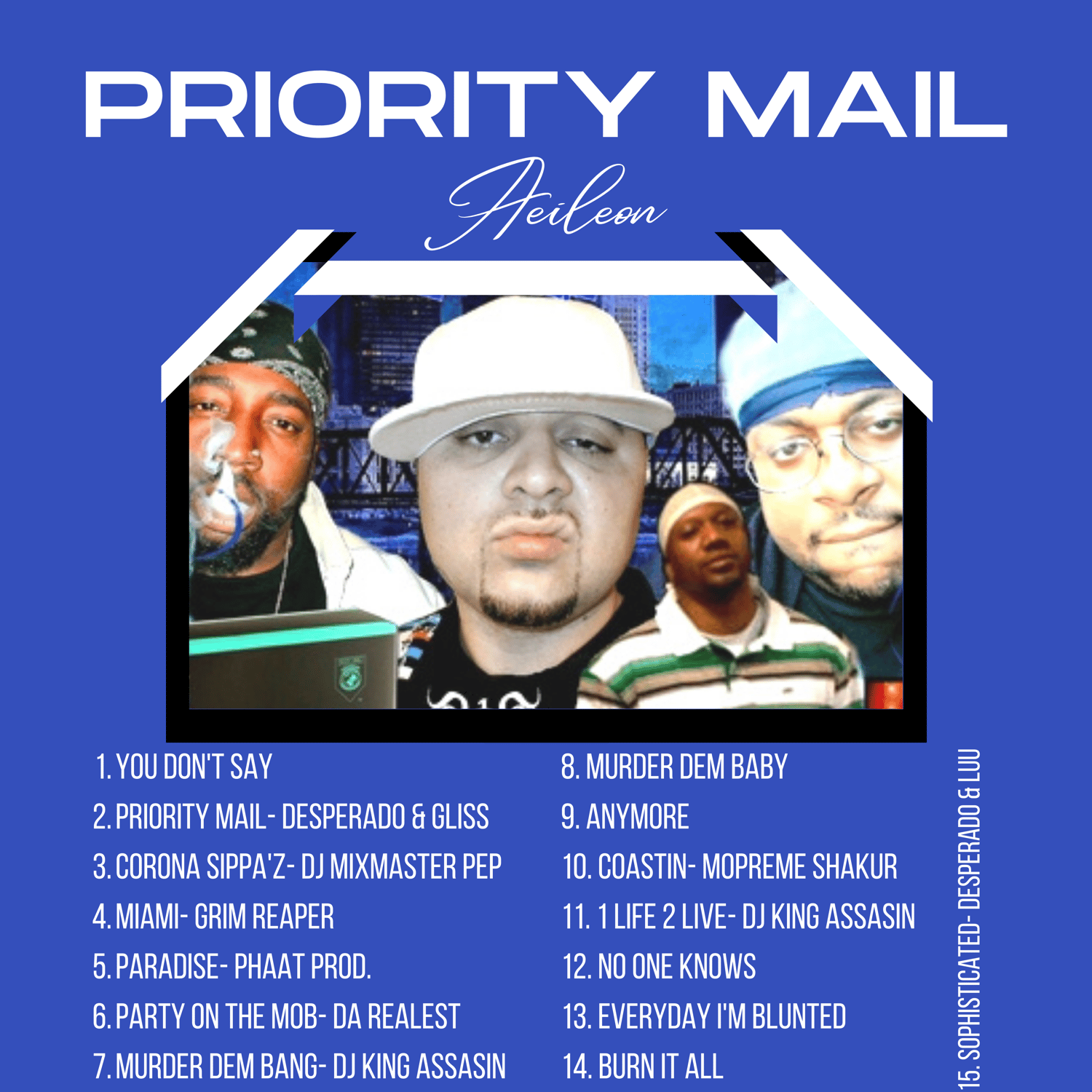 The Priority Mail Mixtape
The Priority Mail Mixtape was 1 of 7 Mixtapes released in 2007 which features Thug Life Recording Artist Mopreme Shakur (Tupac Shakur's Brother), DJ King Assassin (Tupac Shakur's DJ), Da Realist (Deathrow Records Recording Artist), Phaat Productions, Desperado, King Josiah Gliss, DJ Mixmaster Pep and more...

Disclaimer: All monies paid for this music is soley for Aeileon's vocals, editing, mixing, mastering and graphic design services. This material can be downloaded for free off Datpiff.com and other platforms. Aeileon has never made any money from any of the contributing artist on any of the music released by Aeileon in the entirety of his music career.