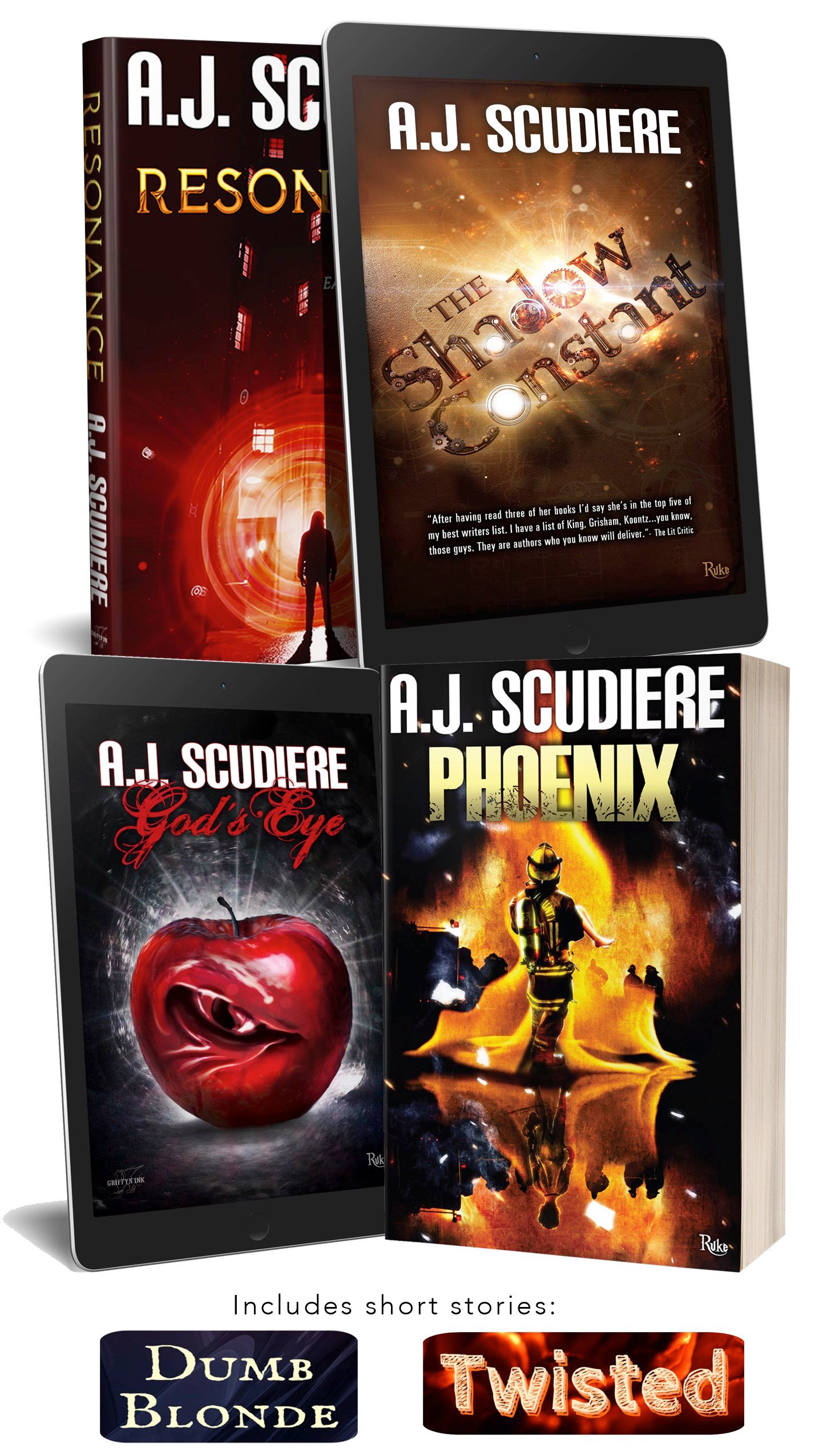 Relentless Suspense: Four Stand Alone Action Packed Suspense Novels
Are you ready for "one hell of a ride!" suspense?
Readers say, "It is a book I could not put down and have read more than once." And, "I would highly suggest reading this if you are a science fiction fan and a fan of an author like Michael Crichton."
Critics say, "An action packed thriller. Highly recommended." (Midwest Book Review) And, "An excellent mystery with some very, very surprising twists." (Bookworks)
RESONANCE
When the Earth's magnetic poles begin trading places, four scientists will have to race against time to save humanity.
THE SHADOW CONSTANT
Someone is keeping watch over the machine. Should it ever have been built?
Kayla and Evan will have to fight to save what they've made.
GOD'S EYE
Katharine's petrified that she's going insane. But what if the strange creatures she's seeing are real and the messages appearing in Latin actually mean something?
PHOENIX
A simple trip home to find some rest leads Jason's adoptive mother to share a stunning secret she's kept for over twenty-six years . . . Jason has a brother he doesn't remember existed.
This set features four action packed suspense novels from a USA Today bestselling author!
Sci-fi, Paranormal mystery, and Thrillers will all keep you guessing until the last page.
This set also includes bonus material: DUMB BLONDE and TWISTED