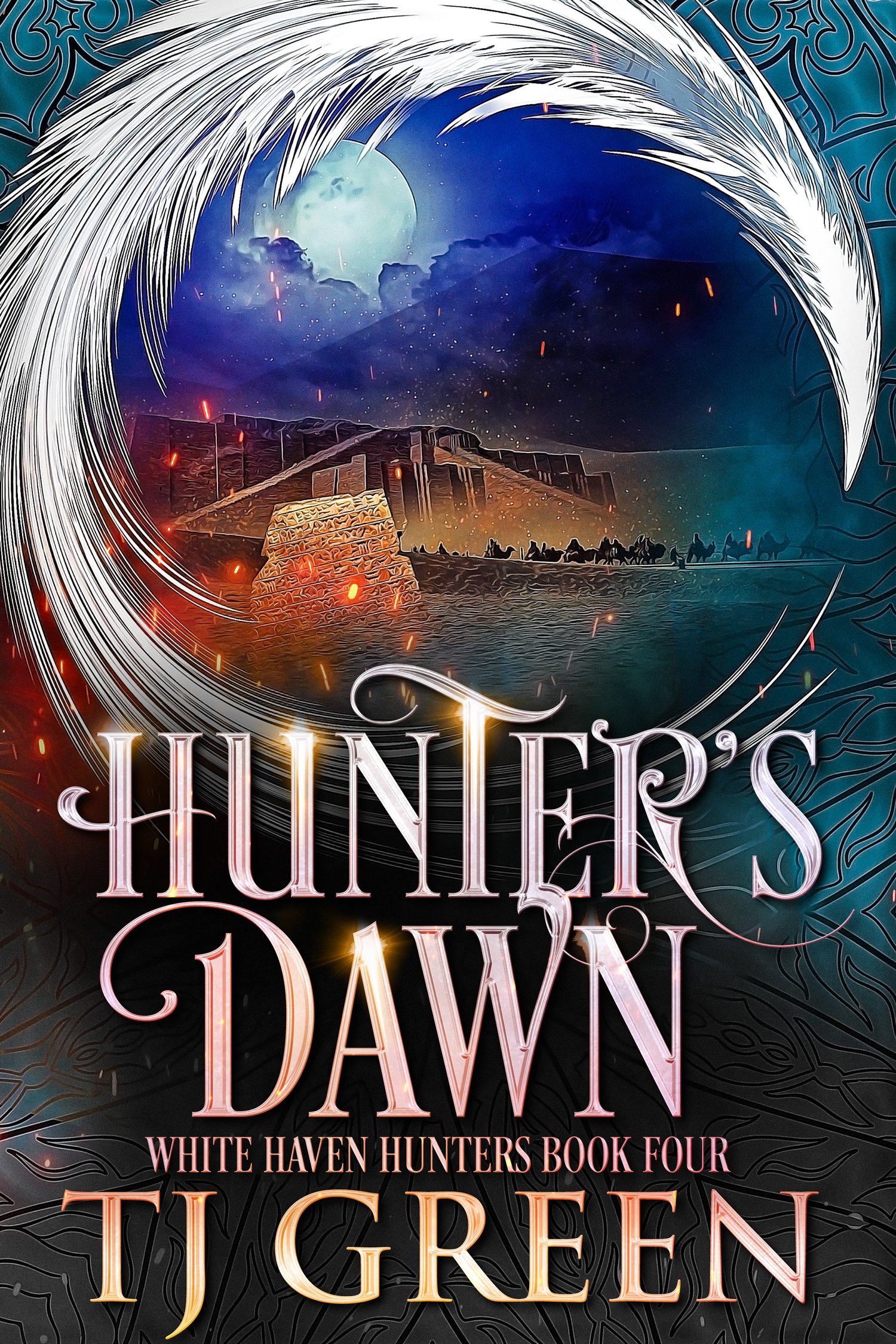 Hunter's Dawn: White Haven Hunters #4
On Sale
An ancient inscription raises more questions than answers.
Shadow and the Nephilims' hunt for Black Cronos is far from over. When they find a hideout, they discover an ancient Sumerian stone tablet that forces them to rethink the Nephilims' history – and Black Cronos's plans. It seems their quest for the ultimate warrior is far from over.
The hunt takes them back to the desert, and resumes the search for a civilisation long thought buried.
Harlan's involvement with the Paranormal Division isn't over, either. In fact, it's just beginning, and it seems there's more to JD than he realised. And more to Black Cronos, too.
As tensions rise, what they uncover could change everything.
Double agents, betrayals, murky occult organisations, and nonstop action, make this the best instalment in the White Haven Hunters series yet!
If you love magic, mystery, and danger, with plenty of action, intrigue, and humour, you'll love Hunter's Dawn.

Read a four chapter sample here.