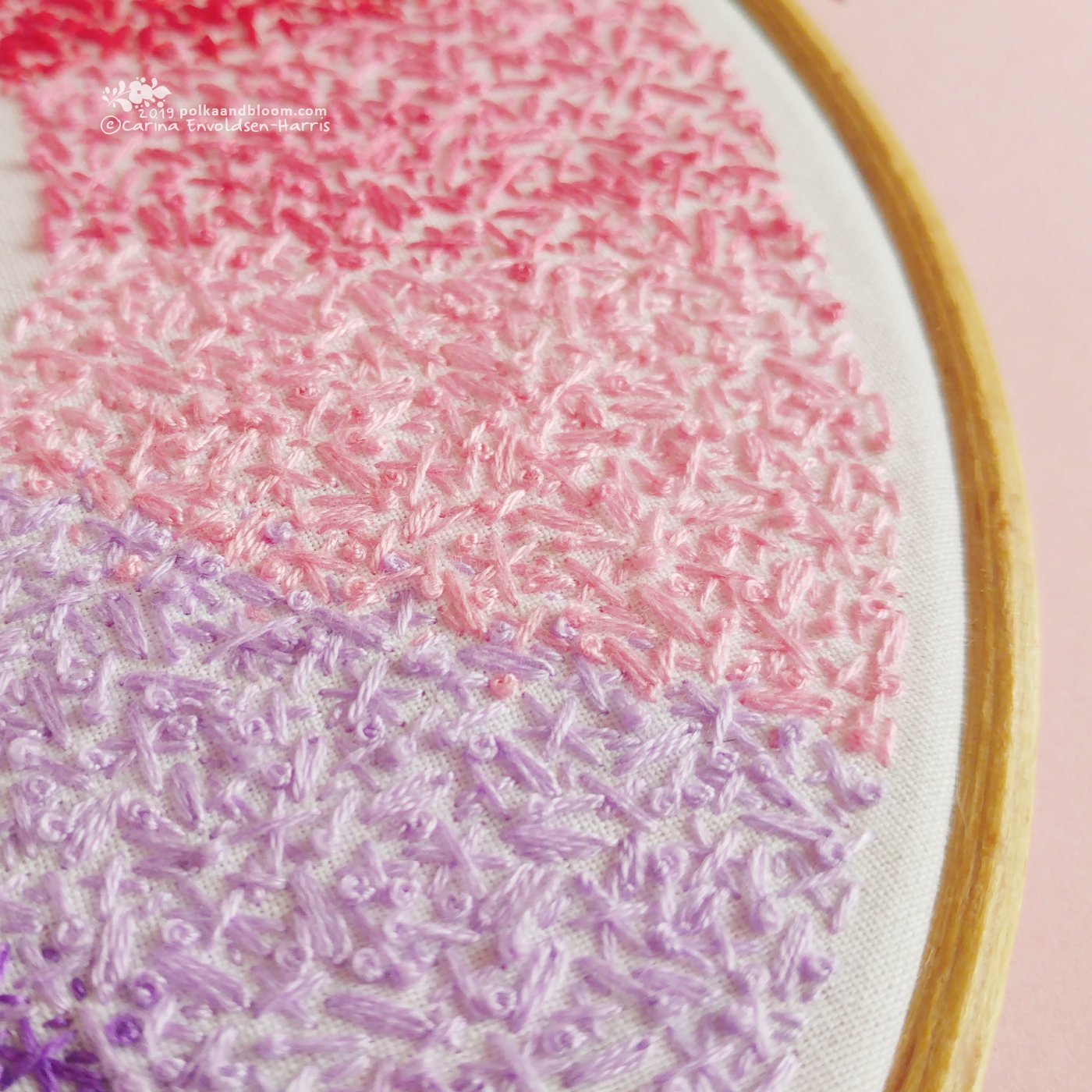 Wheel of Colour Embroidery Pattern PDF
The Wheel of Colour pattern is intended as a relaxing project where you do not have to worry about following the lines of a pattern. You can simply let your mind wander as you fill in the sections with colour and stitches of your choice.

The original version of the pattern is quite large (almost 9" /23cm in diameter) so it will take some time to stitch. But the pattern also includes smaller versions and versions with less colour sections so you have a lot of choices about size and how long it will take to stitch. :-)
 
Once payment is completed you will receive an email with links to download the files in your order.

Please note that the patterns are digital files which you download and print on your own printer. Patterns will not be posted to you.

The pattern consists of:
- original pattern*
- original pattern (16 colours) in medium and small
- 12 colour variation in medium and small
- 6 colour variation in medium and small
- notes about colours and stitches
- colour chart
- guide for stitching the pattern

*Pattern sizes:
Approximate measurements
Original/large:
INCH: 8.6 x 8.6
CM: 22 x 22
Medium:
INCH: 5x 5
CM: 12.7 x 12.7
Small:
INCH: 4 x 4
CM: 10 x 10

The pattern and images are copyright Carina Envoldsen-Harris 2019 and are for personal use only. You may not sell the pattern or any items using the pattern.