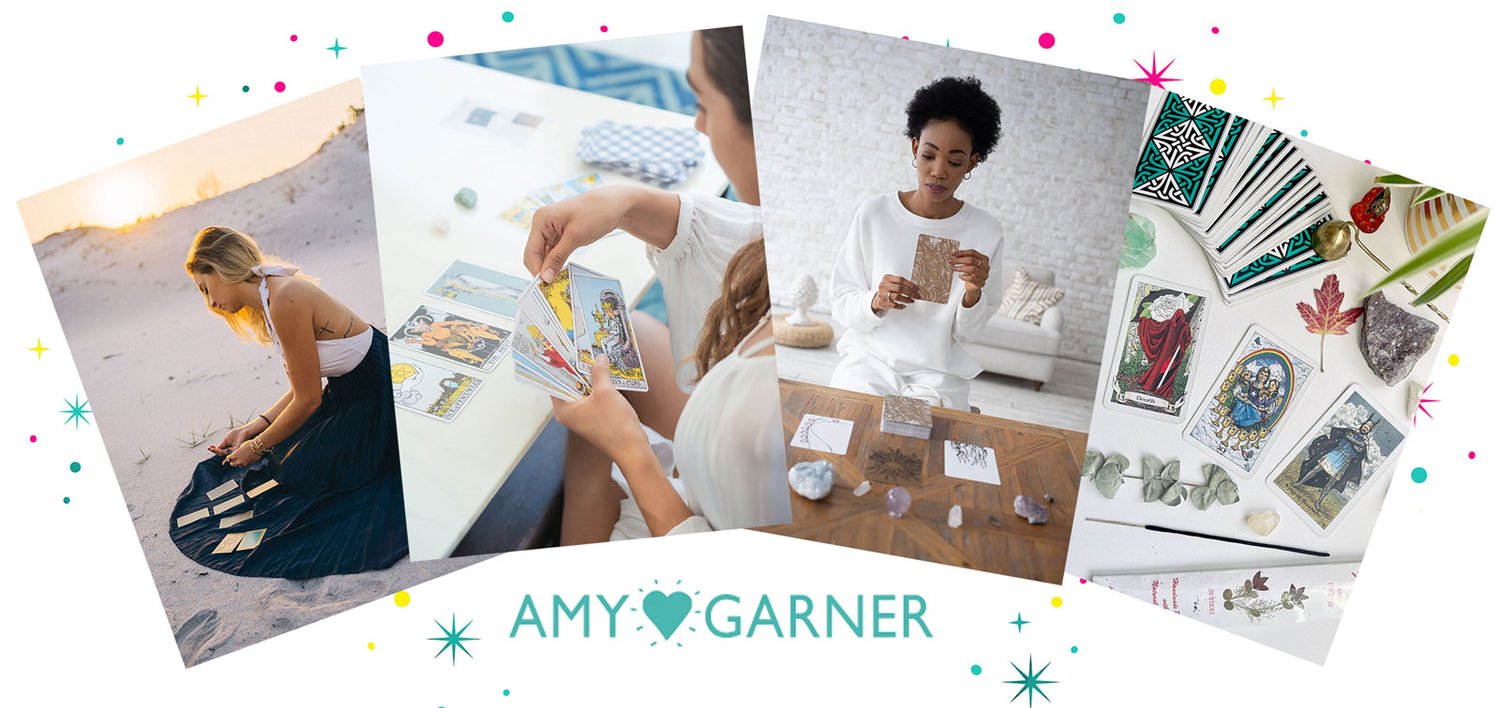 Tarot in 48 Hours – Learn Rider Waite Tarot + Start Reading!
Learn the Rider Waite Tarot + Start Reading!
•     Learn tarot in the shortest time possible
•     Build confidence in your innate abilities
•     Trust what you see in the cards
•     Know all the tarot reading essentials:
set up,
shuffling
spreads
questions to ask
how to do a reading – from start to finish
•     Understand all 78 Rider Waite Tarot cards
•     Avoid overwhelm or getting stuck in your head
•     Know systems for simplifying + demystifying Tarot
•     Read tarot intuitively – without referring to a book!
Course Summary
You'll learn everything you need to start reading for yourself or others.
Taught by professional psychic + tarot reader with 20+ years experience.
Find your own voice + uncover your unique abilities.
You will build confidence + strong foundations as a tarot reader!
What You Get:
The course Modules include:
Learning Resources + How to Succeed
Course overview + Learning Pathway
Downloadable Checklists + Worksheet PDFs
Essentials for Preparation
Keeping Records + Storage
Mindset
Shuffling Your Cards
Reversals
Intentions + Questions
Five Types of Spread Everyone Should Know
The Fool's Journey
22 Cards of the Major Arcana
56 Cards of the Minor Arcana: Pip + Court Cards
The Four Elements
5 helpful filters that uncover extra meaning in your spreads + make reading easier
How to get unstuck + out of overthinking
Practice Readings: Step by Step Guide – How to Read Tarot for Others (From Start to Finish)
Course Delivery – How The Tarot Course Works
Access is via an online Student Area. The course is a combination of
Factual information
Theory
Step-by-step guides
Practical exercises
Lessons within each Module are broken down into easy-to-digest:
Videos
Step by Step Guides
Audio exercises
Worksheets + Student Notes
Learning is a combination of
Watching videos
Taking notes
Doing the exercises
Filling the PDF worksheets
Once you have the factual essentials, you can start giving practice readings!
You have Lifetime Access to the Course Content + Future Updates!
* This Tarot in 48 Hours Course is included in my Healing + Intuition Course as a free bonus! *
Who is this Course for?
 This course is for you if:
You want to know how to read tarot cards + to start reading asap!
You're curious about understanding yourself – and maybe helping others.
You want a clear learning path + organised, high quality content.
You want the tarot to be simplified so that the information sticks!
You are willing + able to commit to being a tarot student.
You want to build confidence in your own unique style + voice.
You are familiar with me + my work (optional).
Who is this Course not for?
This course is not for you if:
You are a skeptic or spiritually closed.
You want 121 tuition
* See my website for 121 tuition options or email me for details.
What You Get:
You will immediately get a PDF download with a link + password to access the Preparation Module.
This will be followed shortly after by log-in details for the main online Student Area + access to the full course.
Testimonials
" For the first time ever I have been able to understand the links between the Rider Waite tarot and, on reflection, have been able to relate The Fools Journey to different major events in my life. This has helped to put some past trauma into perspective and lightened my burden." 


Anne McLinden, Nottingham, UK, December 2022


"Just wanted to say how much I am loving your courses. This is exactly the type of thing I've been looking for for a long time. I just finished the tarot course. I've had tarot cards and their little booklets for a long time, but I've never understood them on a deeper level as much as I do right now. I'm just completing my journal now. So great – thank you so much!"


Sara S, London, UK, June 2023




More Testimonials from Students of The School