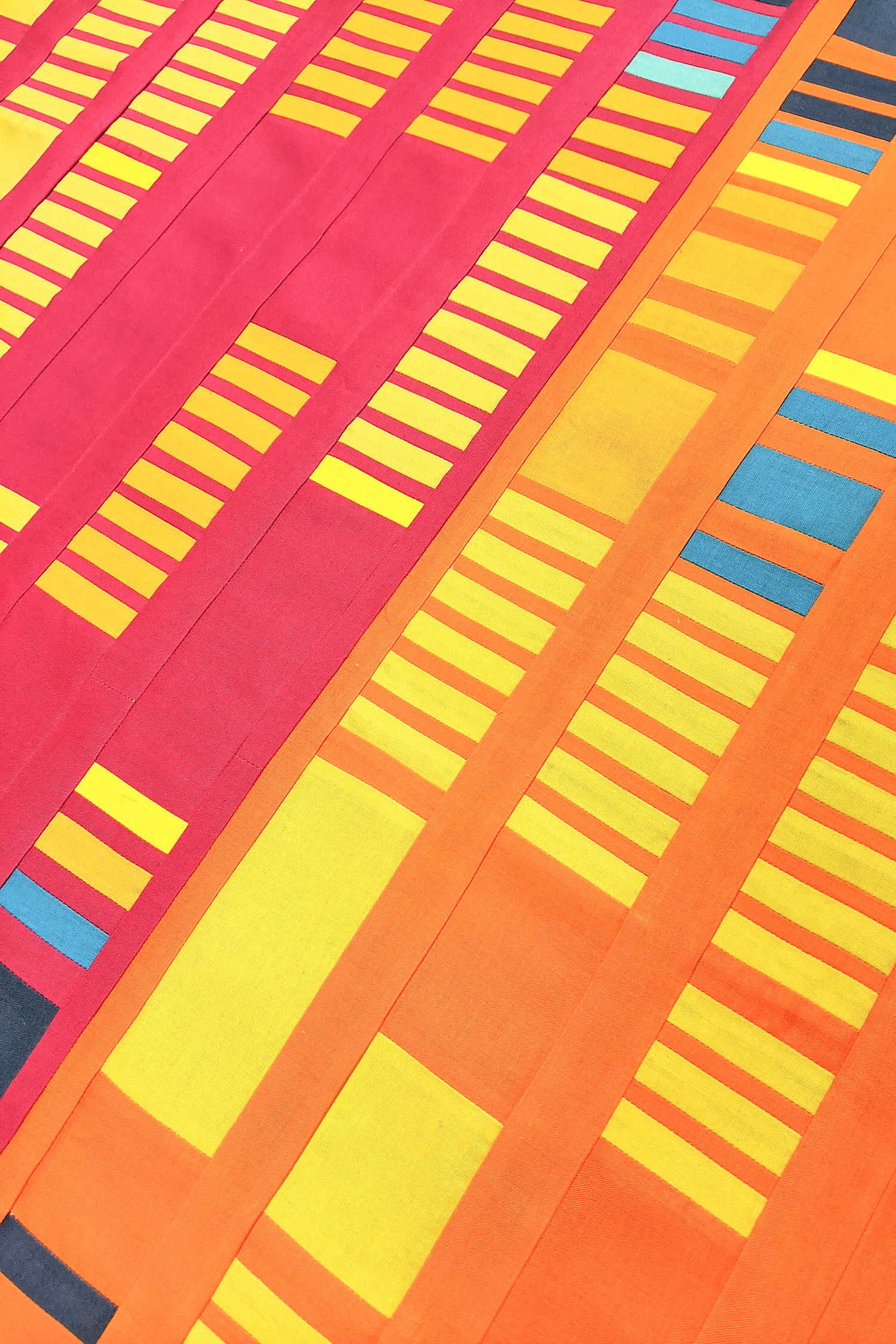 Strings Quilt Pattern - PDF Download
Strings takes its name from the Rhythim Is Rhythim 1987 song 'Strings of Life'. Strings is about a beat, the texture of music, the melodic rhythm, a visual of the electronic. 
With Strings you have the opportunity to make it as minimal or as wild as you like with the colour. 
WHICH IS YOUR COLOUR STORY? 
COLOUR 1 - For those that love minimal colour. Or perhaps a bit more colour cautious. There is a two colour option just for you. 
NINE COLOUR - For the more colour adventurous choose the nine colour option.     A nice gradient would work well here. 
SCRAPPY - For those throwing caution to the wind and using up all those rainbow scraps you have been hoarding for years. I see you, your project has arrived! Create your rainbow on your chosen background.
This pattern contains:
Instructions for cutting mini (24 x 24", wall (48 x 48") and a throw (72 x 72") quilt.
Traditional piecing assembly instructions
Links to chain piecing and FPP video instruction
Links to PDF download FPP templates 
Colouring / quilt planning page
Skill level: Advanced Beginner
After purchase you will immediately receive an email with links to download your Strings pattern.
There are no refunds on digital goods. All sales are final.