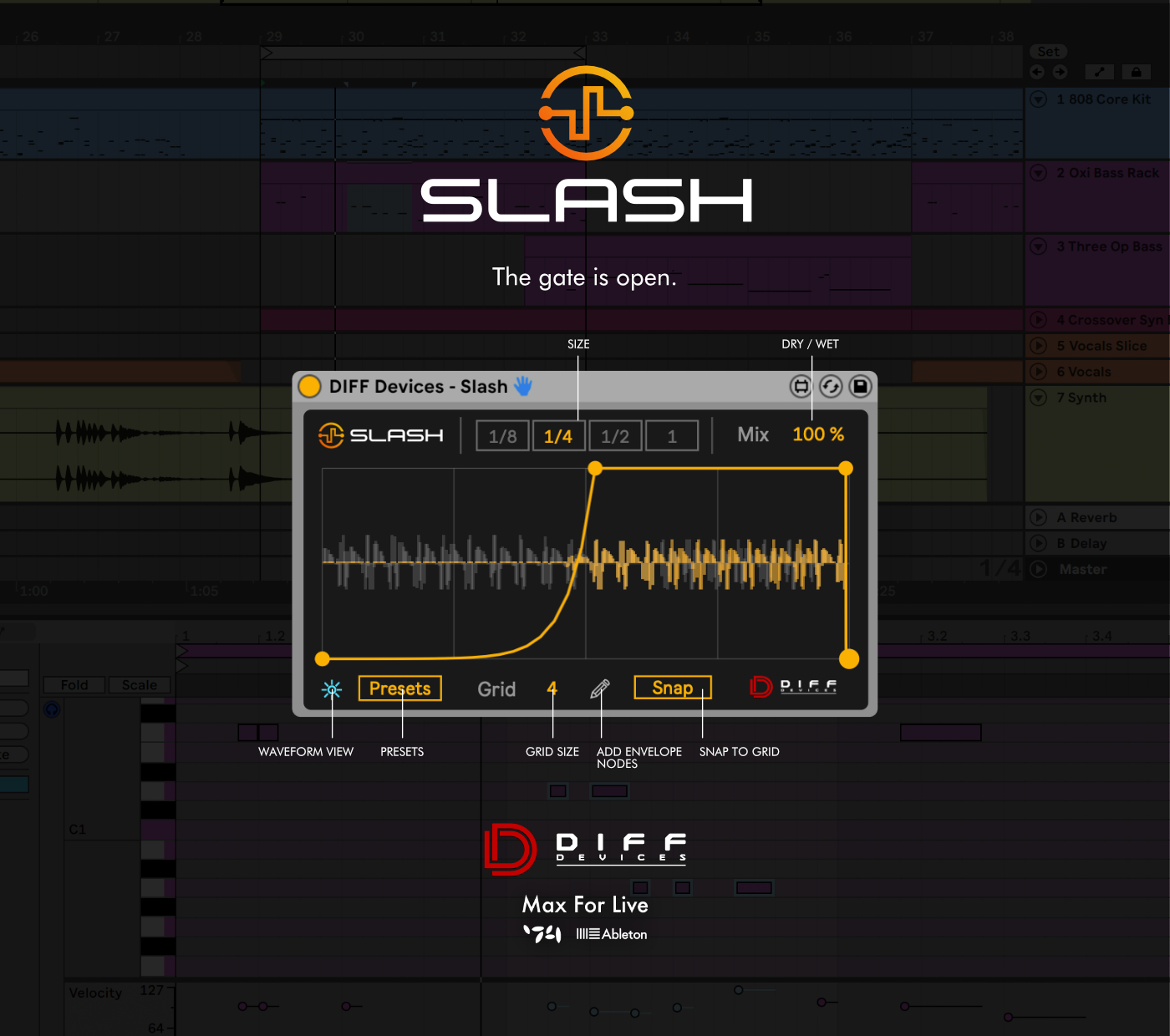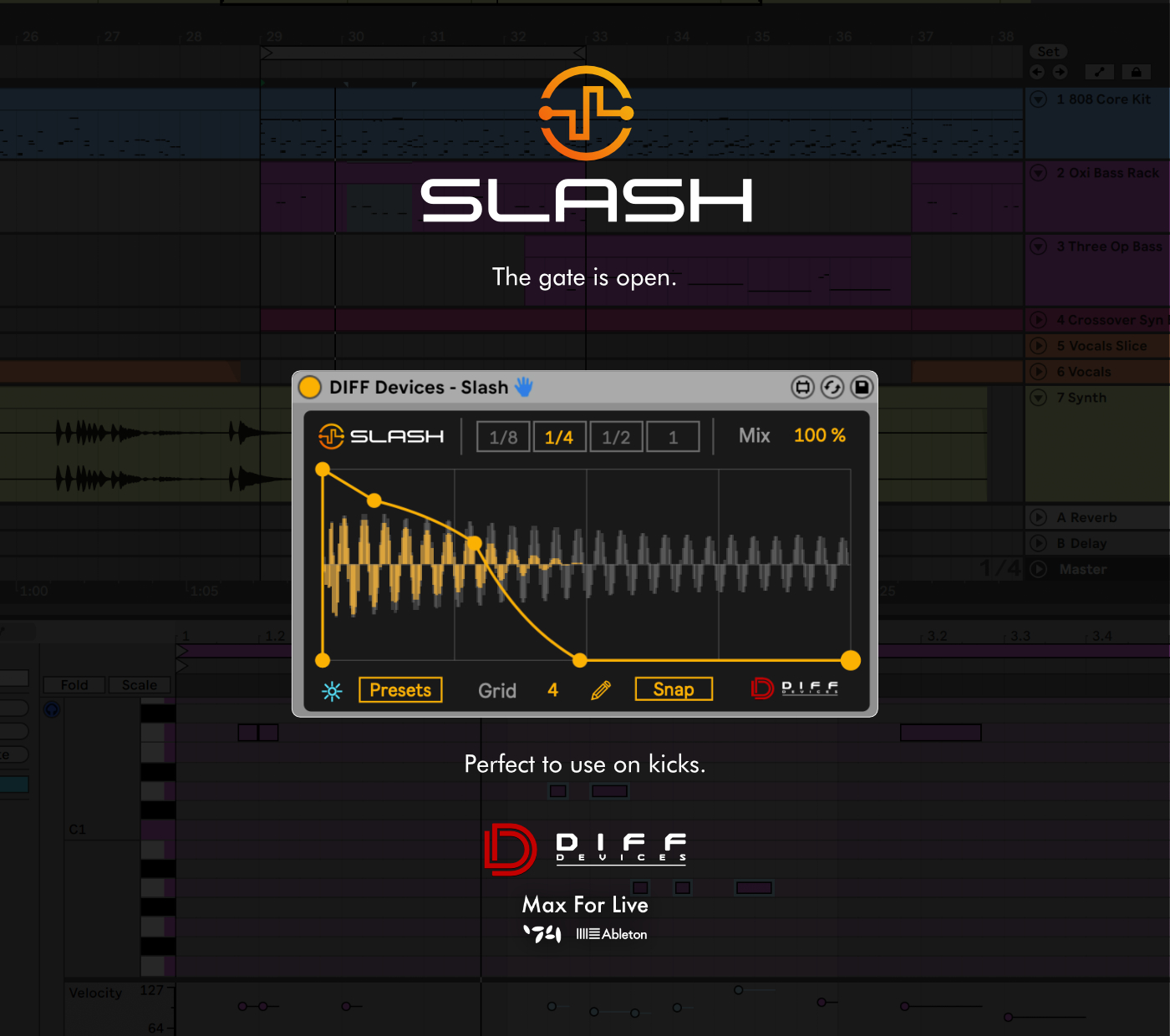 DIFF Devices - SLASH
On Sale
€15.00
SLASH is an impressive Max for Live device for effects like sidechain, gate or simply cut your kicks which syncs to Ableton Live's transport.


FEATURES 1.2:
• Bug Fixes
• Fixed a bug when slash switch to default setting.

FEATURES 1.1:
• Bug Fixes
•Fixes a bug related to Ableton's Undo.

FEATURES 1.0:

• Precise Volume Modulation
• Waveform Preview (Before and After)
• Sync with Ableton Transport
• Function don't add points randomly like  Ableton's Shaper does.
• Mix the modulation with the dry signal.
• GUI match Ableton Live Themes
INSTALATION & USAGE GUIDE

Inside the zip file you have an file :
 1. DIFF Devices - SLASH.amxd
 2. Save the .amxd file anywhere on your computer or in a folder that you previously saved your maxforlive devices.
 3. Drag and drop the device into a midi track. 
 4. Click on save (on the right hand side of the window: with a 'floppy disk' icon)... (Check Manual.)
 5. This will automatically save the device to your 'User Library' folder in 'Places' (the 'head outline' icon), and will also save a '.adv' file which can be used to store your favourite initial setup.
 6. You're good to go.

SYSTEM REQUIREMENTS

• MAC & WIN
* Only works in Ableton Live with Max installed.
* It Requires Ableton Live V11 (minimum).
*  M1 Mac Compatible.