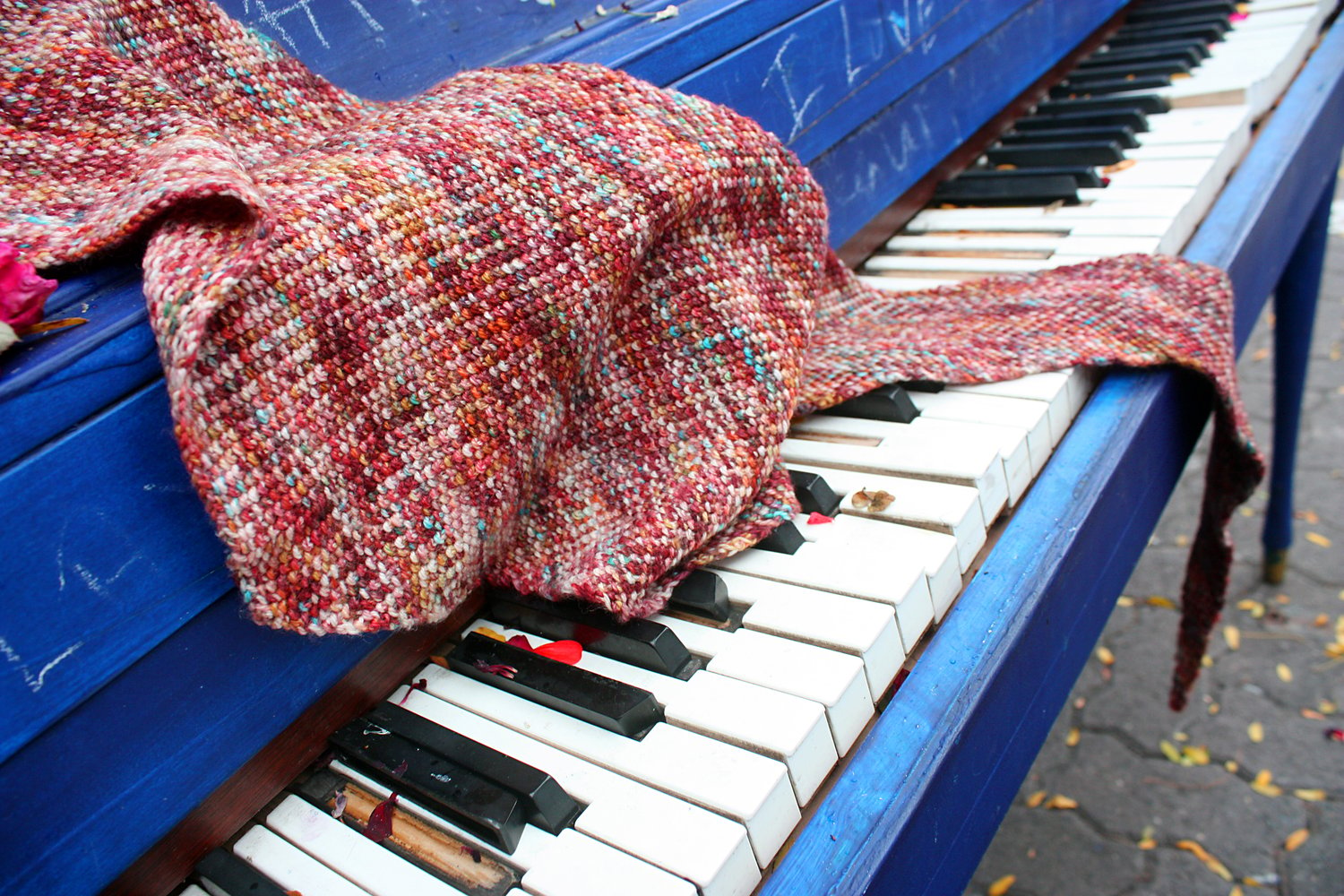 Grotine - English Version
On Sale
Pay what you want:
(minimum CA$7.00)
More than 60% of Indigenous children in Canada live below the poverty line.
On average, at any one time, 120 First Nations Communities in Canada do not have access to clean drinking water.

100% of the proceeds from the sale of Grotine when purchased directly from me will go to True North Aid. True North Aid is a Canadian Charity committed to serving northern Indigenous communities in Canada with practical humanitarian support.


The Technical Stuff

Size - One size fits all
Finished measurements - Approx. 25 cm/10" at widest point; 170cm/67" at longest edge
Gauge - 6.5st/inch Linen Stitch after blocking. Really, it's a shawlette. If you want to get all angsty on the gauge, I completely understand and I support that. But otherwise, don't worry about it unless you gauge is crazy tight normally, then just use a 6mm instead of a 5.5mm.If your gauge is typically loose, don't worry that sh*t'll block out. I promise I won't call the knitting police if you don't knit a swatch for this project..
Materials - Approx 400 yds of any fingering weight yarn. This pattern is great for that skein you bought on impulse but it's variegated or colour blocked and you have NO idea what to do with it.
Tools - Size 5.5mm/US9 circ needle, 24-inch cable, or size to achieve gauge (if you really have to.)