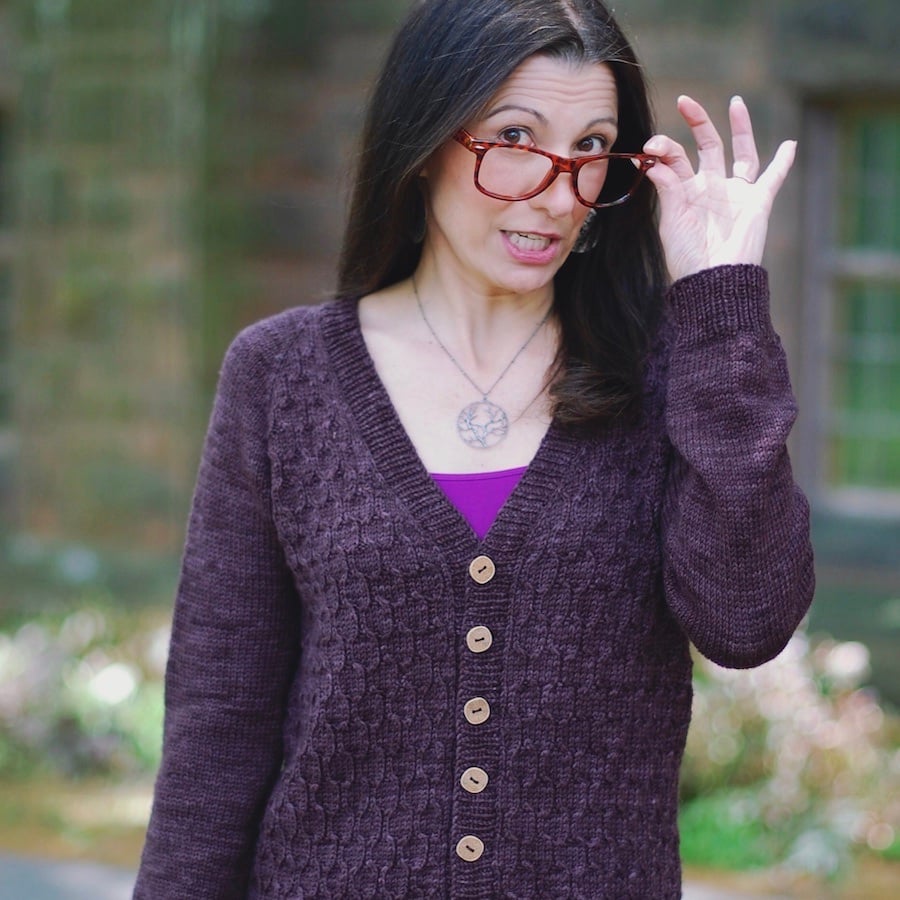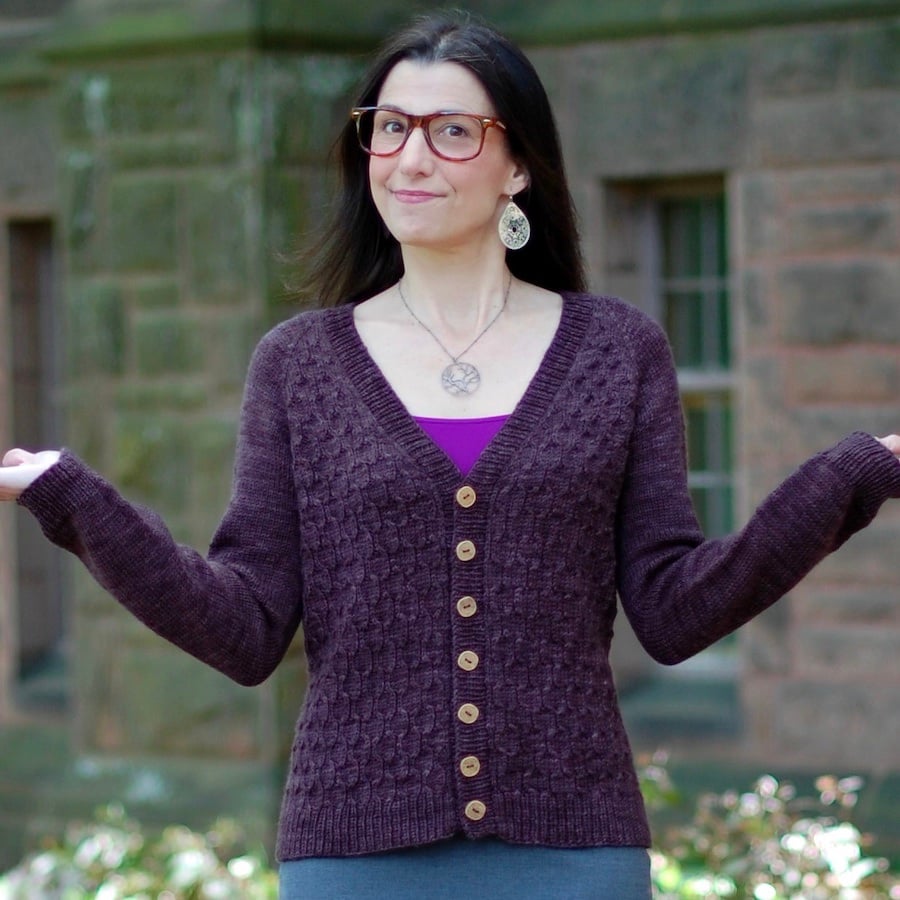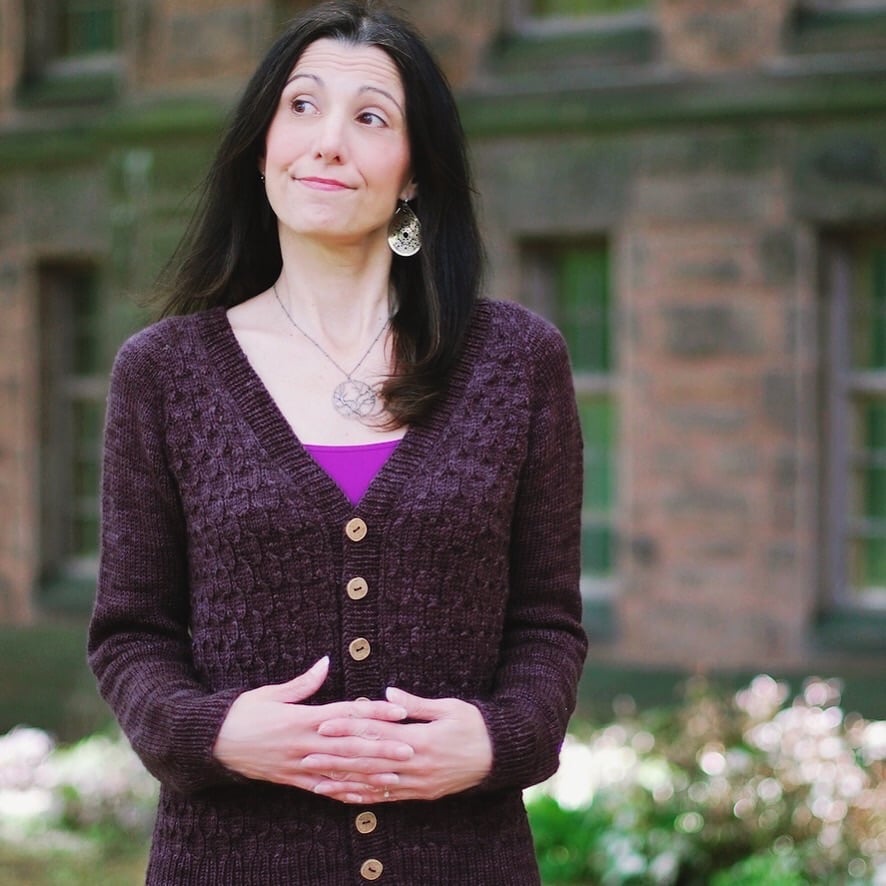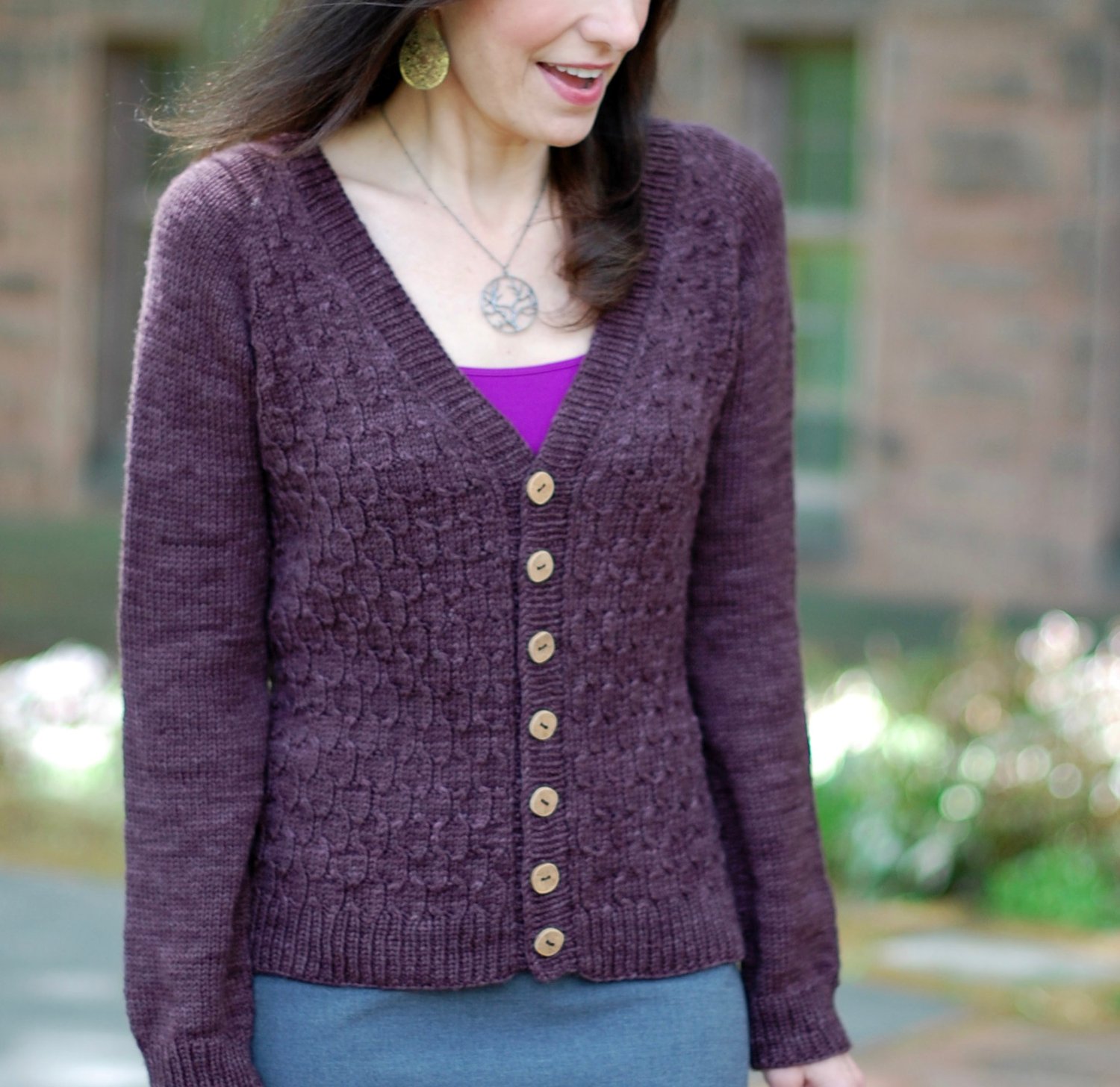 Farrah Fowler (Cardigan Pattern)
On Sale
$8.00
This listing is for the knitting pattern (instructions) only.

What's underneath Amy Farrah Fowler's cardigan? FYI, it's another cardigan.

Get your inner nerdy neurobiologist on: The character of Amy Farrah Fowler (AFF) is known to fans of The Big Bang Theory as the quirky scientist who works her way into Sheldon Cooper's heart. She emerges from her social oddities to become Penny's best friend and Sheldon's wife & equal partner—all while rocking knee high socks, an occasional tiara, and usually a cardigan.

This design is inspired by Amy's style and smarts. Top down, raglan stockinette sleeves makes the construction easy while the simple cable pattern on the front and back keeps it interesting and cozy. The fit is intended for 1-2" of positive ease, but it will work beautifully if you prefer to wear it a little more fitted since the cable pattern has a good bit of stretch to it.
Please note that there is a video tutorial for the 1/1 LC & RC and a podcast telling you even more about the design and how I wrote it up.

The cable pattern on the front and back is charted to help you add stitches in pattern as you increase along the raglan lines as well as do increases at the front neck edges. Each size has its own set of charts, and because these charts get pretty large, I've included both a reduced size set of charts in the main pattern pdf as well as a separate pdf with enlarged charts (the EASY READ version) to go a little easier on the eyes. There are no line-by-line directions for the charts, but the patterning is very basic (several rows of k5, p1, for example), and the pattern will be available on KnitCompanion as well.


Materials:
Finished bust measurements 33(36¼, 38¾, 41½, 45¼, 48, 51¼, 54)" require approximately
3(3, 3, 3, 3, 4, 4, 4) skeins Miss Babs Yowza Whatta Skein (560 yds/226 g, color Cacao), or
approximately
1175(1275, 1400, 1500, 1625, 1750, 1875, 2050) yds of DK weight yarn.