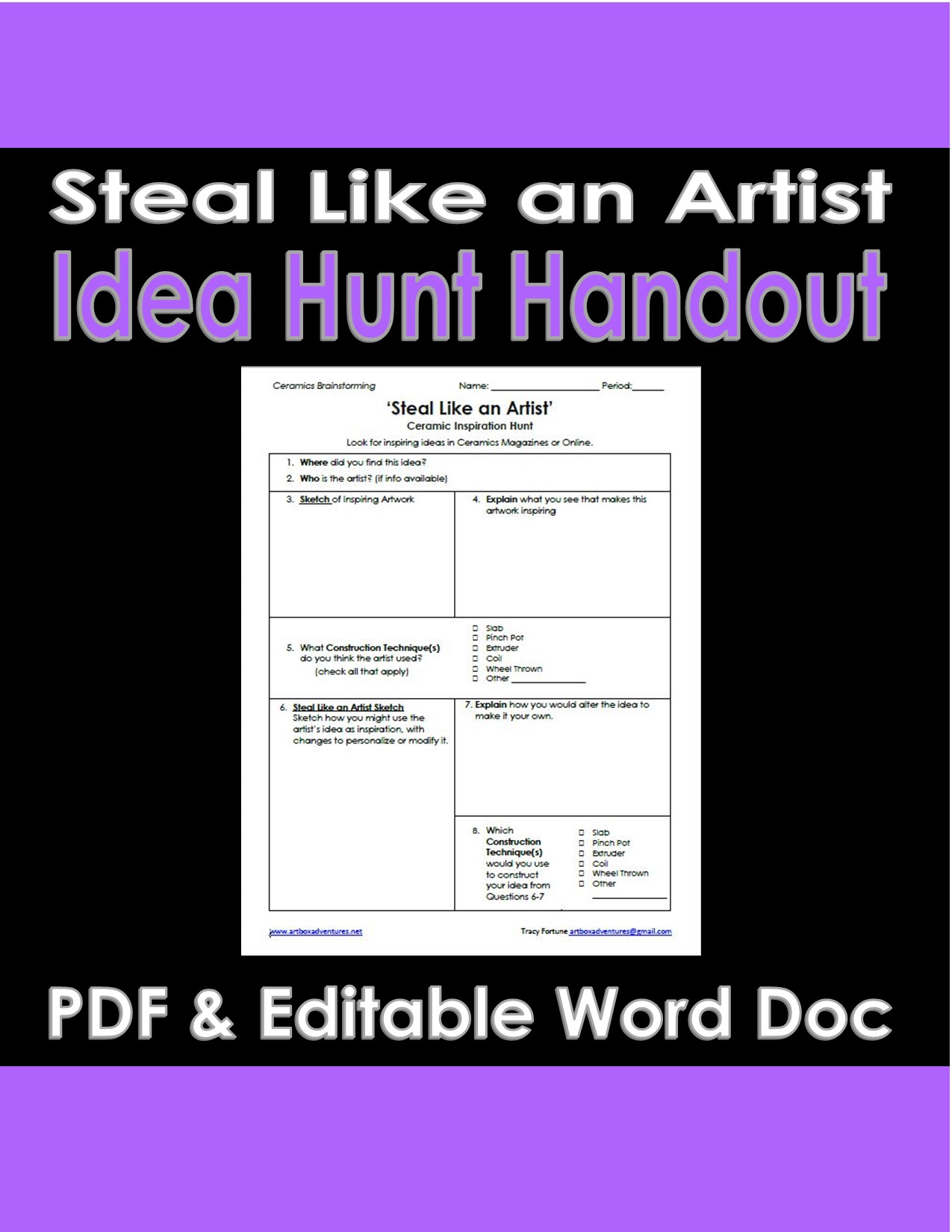 EDITABLE Steal Like an Artist Ceramics Idea Hunt Handout
On Sale
EDITABLE Steal Like an Artist Idea Hunt Handout

Guide your students to 'steal like an artist' by searching ceramics magazines, books or online. This reflective worksheet helps students engage in the creative process.  Students will learn/practing 'stealing like an artist.'  Stealing like an artist means don't copy the work of someone else, but instead use it as inspiration by changing,personalizing or modifying it.

FORMAT: Includes Word Doc and PDF Versions.