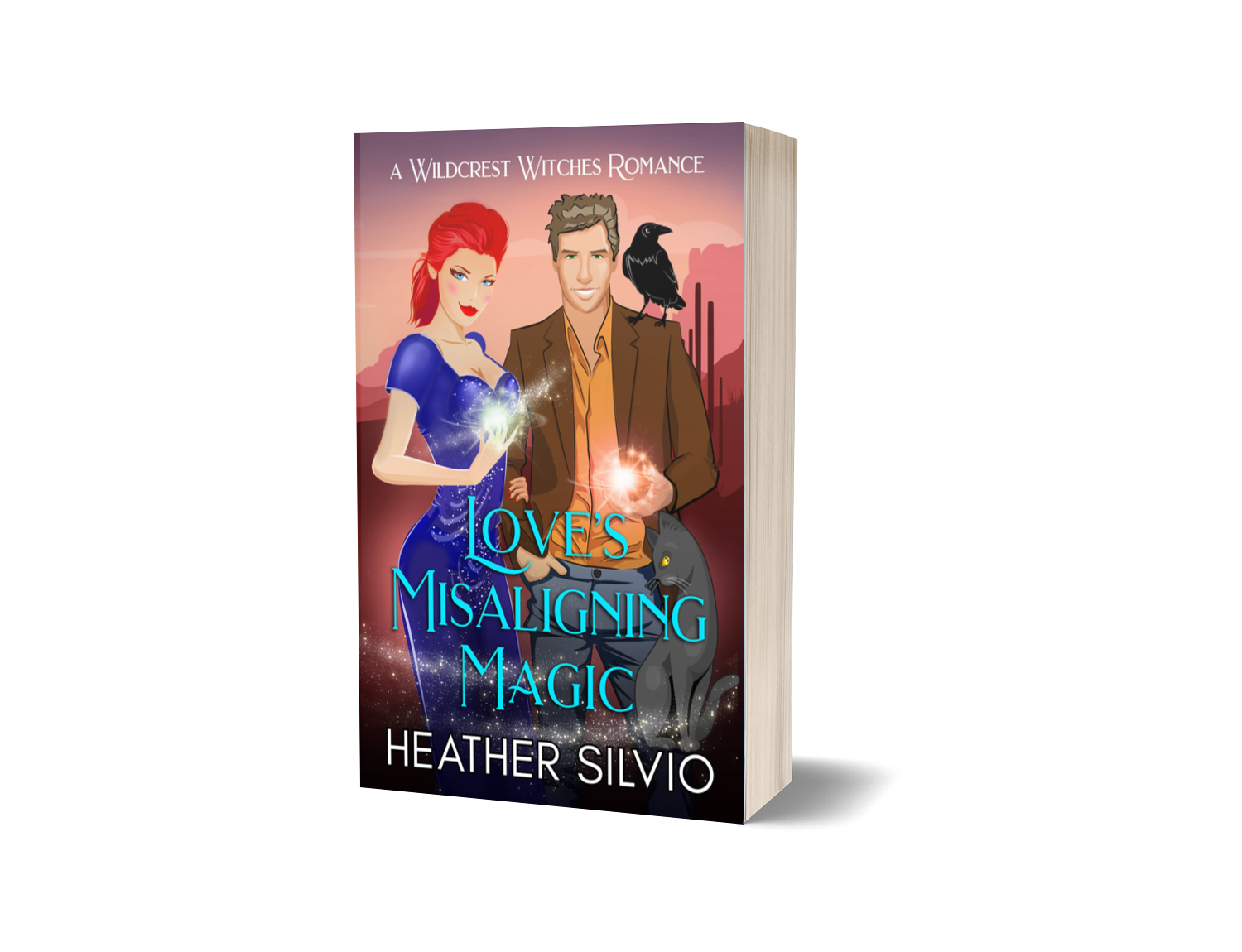 Love's Misaligning Magic (Wildcrest Witches, #2) Signed Paperback
This paperback comes signed by the author. If you would like the book made out to someone other than you, please be sure to note that in your order! Continental U.S. Shipping only with Media Mail Rate option. International shipping is not available on this item.

---

After focusing so long on her career…

Laura Harkin accepted years ago that when you love someone, they eventually leave. She finds it safer to focus on her career with Wildcrest Witches International. How can she trust her growing feelings for Aaron when she knows he'll just leave in the end?

Nobody wants to be responsible for bad magic…

Aaron Wright has crushed on Laura since high school. Back then her interest was in his brother. Since they've spent more time together touring local real estate, he senses her attraction to him. But when their feelings grow, her magic glitches.

As Laura considers if her fear of loss is causing her magic glitches, Aaron wonders if they have misaligning magic.

Can Aaron fix their misaligning magic, and if not, will Laura choose her magic over his love?

Read the story of their winding road to happily ever after in the second book in the small town, sweet paranormal romance series, Wildcrest Witches.