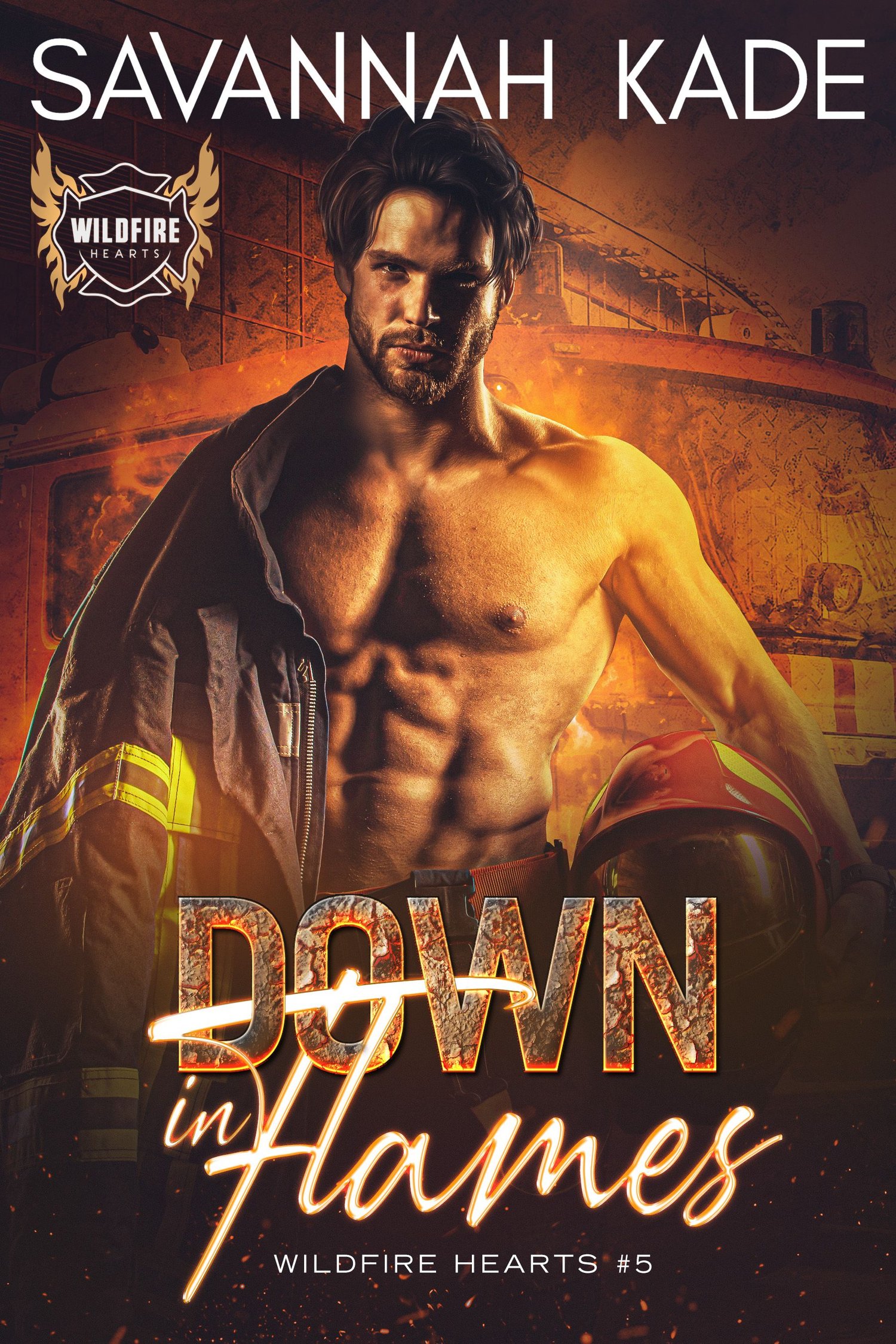 Down in Flames
Tierney Doyle has been in love with firefighter Ronan Kelly from the moment she arrived in Redemption.
Sixteen and pregnant, she saw him as a fantasy—and ten years later he still is. Serving as maid of honor when her sister Siorse married her dream man cut Tierney like a knife—but she knew the fantasy was all she could ever have.
Though her sister has been gone for a while, Tierney still has to keep her feelings—and her secrets—close. Because what Ronan can never know is that she's not Tierney Doyle.
When shadows of her past start reappearing, Ronan's protection brings needed safety, but also an unexpected heat. Does he really want her, or is she just the next damsel for him to rescue? When her feelings make him a target, too, will she have to give up everything she's found to save the people she loves?
Down in Flames is the fifth book in the WildFire Hearts series by Maggie Award winning author Savannah Kade. Curl up in your favorite reading chair and get ready to fall in love.