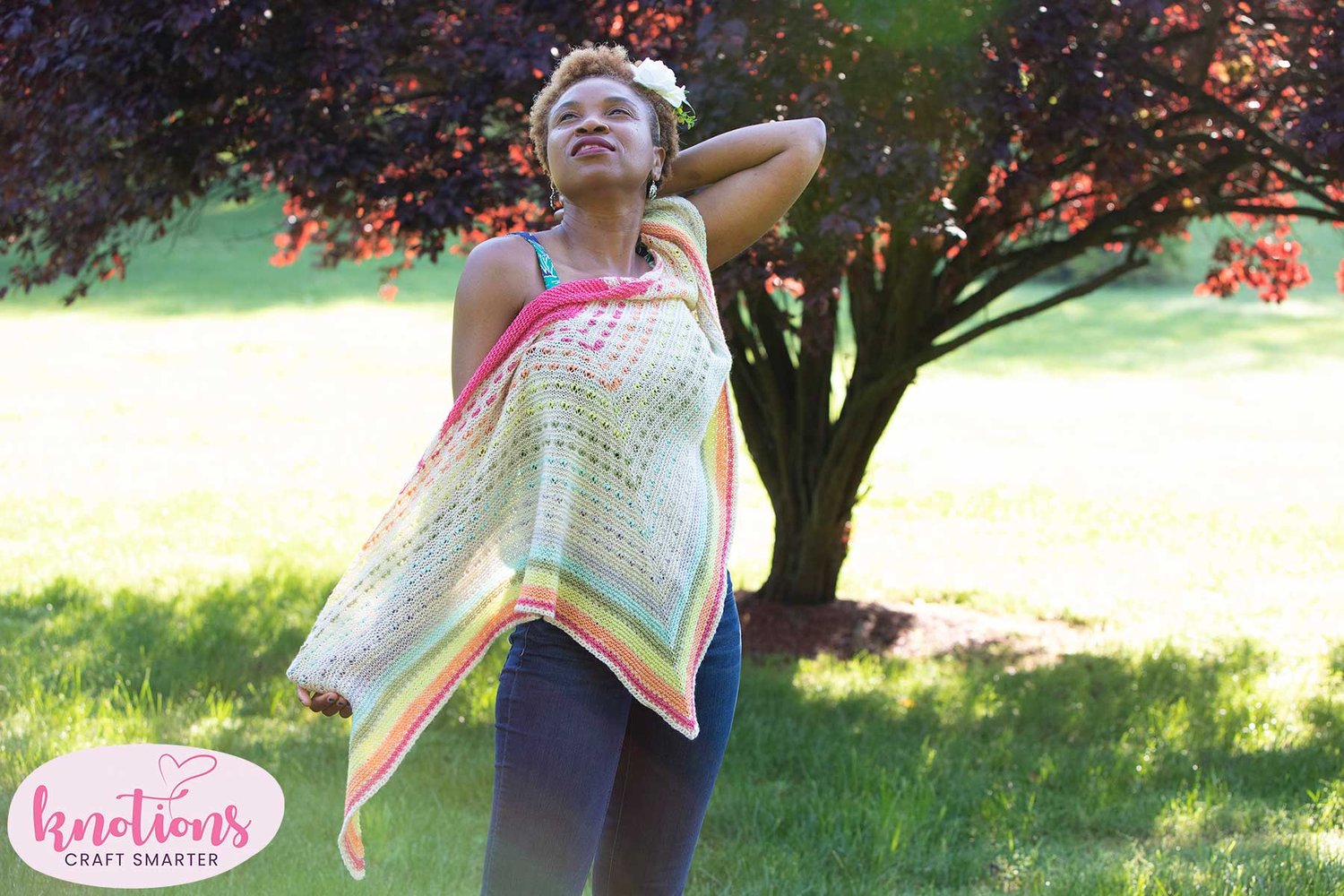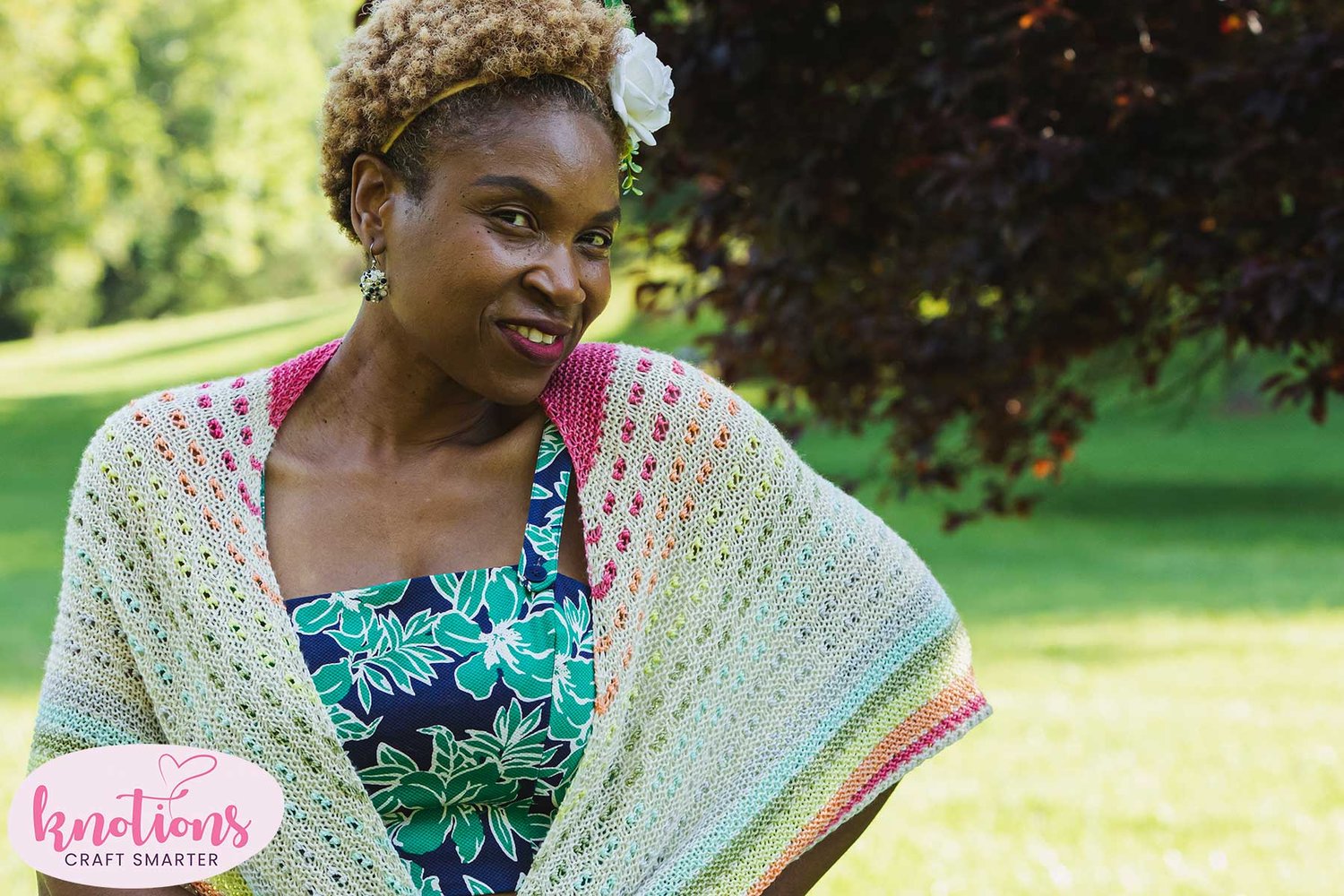 Jellybean Row Shawl Knitting Pattern
$2.95
Pay what you want:
(minimum $2.95)
I love mini-skeins and tend to buy them because they are pretty, but they just sit my stash! I look for patterns that use them, but I might have too many colors in the set or the yardage is not enough. I wanted to design a shawl that could use any mini-skein set no matter the number of skeins or yardage!

Jellybean Row uses a mini-skein set and one skein of a main color and is a top-down shawl that begins with a garter tab cast-on and increases 4 sts on each right-side row to achieve the triangular shape. The first section is in garter stitch, worked in the first section using the first contrasting color. The Jellybean section alternates garter rows in the main color separated by a Jellybean stripe using 4-6 contrast colors.

The bottom striping section reverses the order of the colors in the Jellybean section, with garter sections separated by a slip-stitch row in the main color to smooth out the color transitions.

The shawl is finished with a garter stitch border in the main color.

Jellybean Row is whimsical shawl with easy to memorize rows and makes for a fun way to use mini- skeins!